Thirst Trap Recap: Which Of These 16 Gay Porn Stars Took The Best Photo Or Video?
Backseat butt fucking, beat up pussies, Damian's birthday cakes, cum swallowing Brits, and Caio's charcuterie & cock. All that and much more in this edition of the Thirst Trap Recap down below, but first, it's time to announce the winner of last week's TTR. I can't recall this ever happening before, but it was a TIE!
When it came time to close the poll tonight, Big Mike and Andy Rodrigues had exactly the same number of votes (as you can see above), so they will both be declared the winner, and they will both face off with all the other weekly winners in the year-end Thirst Trap King contest.
Here were Mike and Andy's winning photos, which indicates to me that humongous cock lovers were out in full force last week: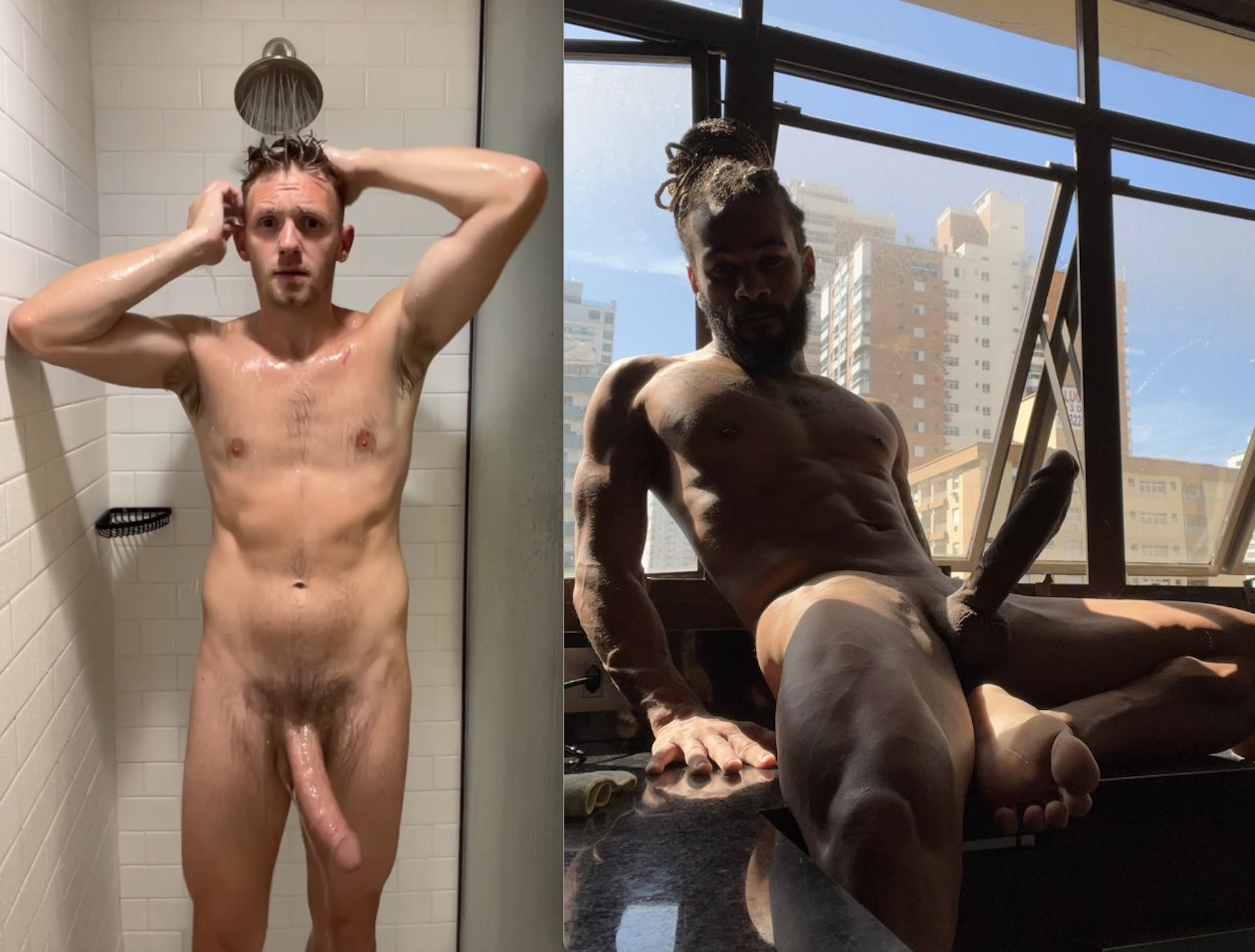 Onto this week's contestants, please vote for your favorite star in the poll below:
Haven't even worked out yet 😮‍💨 pic.twitter.com/jzjSsSMe3D

— BROCK | 💫🌙✨| 14K⭐️| LA 1/30-2/3 (@xxxBROCK_) January 26, 2023
Brock Johnsyn

it's big pic.twitter.com/o8VlaVhzWA

— nathan (@errantfag) January 26, 2023
Nathan
would you fuck me in the backseat? 😉 pic.twitter.com/rQDCmgzor7

— Kane Fox 🦊 (@KaneFoxxx) January 28, 2023
Kane Fox
It's my birthday today 🥳 here's some free cake for you guys🎂 pic.twitter.com/TOVkOX5OgV

— Damian Night🌙 (@DamianxNight) January 29, 2023
Damian Night
Now get on your knees boy and open wide. 😈 pic.twitter.com/a2huI8afhM

— Theo⚡️ (@Theo_Brady) January 22, 2023
Theo Brady
can my next load go down your throat? pic.twitter.com/5jvT0wwC90

— star 🌿 (@stardustgravit) January 21, 2023
Stardust Gravity
you coming over? 😮‍💨 pic.twitter.com/NUWVHpQ4IS

— 𝗸𝘆𝗹𝗮𝗻 🌙 (@starboykylan) January 29, 2023
Starboy Kylan
my pussy was so beat up 🥴 pic.twitter.com/aXrSPVWi1P

— Jack Bailey (@jack_baileyxxx) January 30, 2023
Jack Bailey and friend
I love the feeling of a huge cock slowly getting softer in my mouth after I've milked them dry 🤤 anyone els ? @AdamHungXXL pic.twitter.com/IKo3cvXnx3

— JOSH MOORE (@JoshMooreXXX) January 31, 2023
Josh Moore and Adam Hung