Thirst Trap Recap: Which Of These 13 Gay Porn Stars Took The Best Photo Or Video?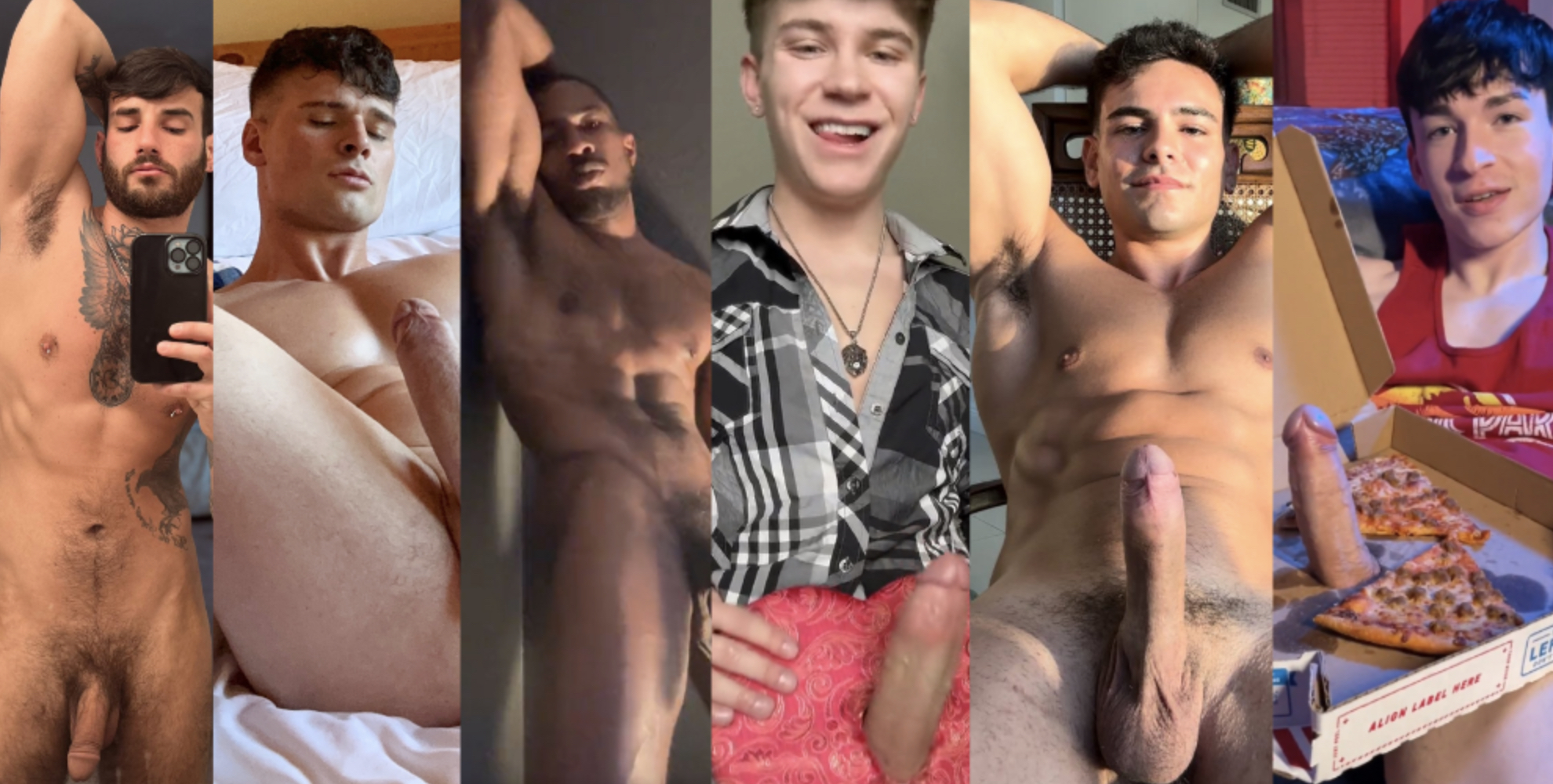 Welcome to a cum-drenched, belated V-day, and pizza-themed edition of the Thirst Trap Recap, which features a few stars making their first-ever appearances on the TTR.
But first, it's time to reveal the winner of last week's poll. It was none other than Blake Mitchell who received the most votes (just barely beating Derek Kage):
Blake Mitchell will face off with all the other weekly winners in the year-end Thirst Trap King contest, and one of his competitors will be from the selection of men below.
Without further ado, here are this week's stars. Once you've picked a favorite, please vote for him in the poll.
Waiting for him to get ready, I was feeling myself.

I'll post the full video on OnlyFans tonight. pic.twitter.com/U7yyWPPGEB

— Sean Xavier (@seanxavierxxx) February 9, 2023
Sean Xavier
want some? pic.twitter.com/aIZ0GkuouG

— Devin Holt (@DevinHoltXXX) February 10, 2023
Devin Holt
Flopping about pic.twitter.com/nbLnLV7i0L

— Jackson Radiz (@JacksonRadizxxx) February 11, 2023
Jackson Radiz
Valentine's Day gift for you!💝 pic.twitter.com/DDlGVPKU2U

— Silas Brooks (@SilasBrooksXXX) February 10, 2023
Silas Brooks
Drenching myself, as always. pic.twitter.com/TfHTiwcHP0

— Jamie Nef (@JamieNef) February 6, 2023
Jamie Nef
Happy Valentine's Day from your favorite couple 😘 @travisstevenz pic.twitter.com/KSAytisyJA

— Chris (@chrisandyxxx) February 14, 2023
Travis Stevens and Chris Andy
Come for your huge #ValentineDay 🤍sauce 🍆💦 pic.twitter.com/6bpsnJd9ye

— Monster Veteran (@cockyveteran) February 14, 2023
Monster Veteran