Tiffany Haddish Calls Will Smith's Assault Against Chris Rock "The Most Beautiful Thing I've Ever Seen"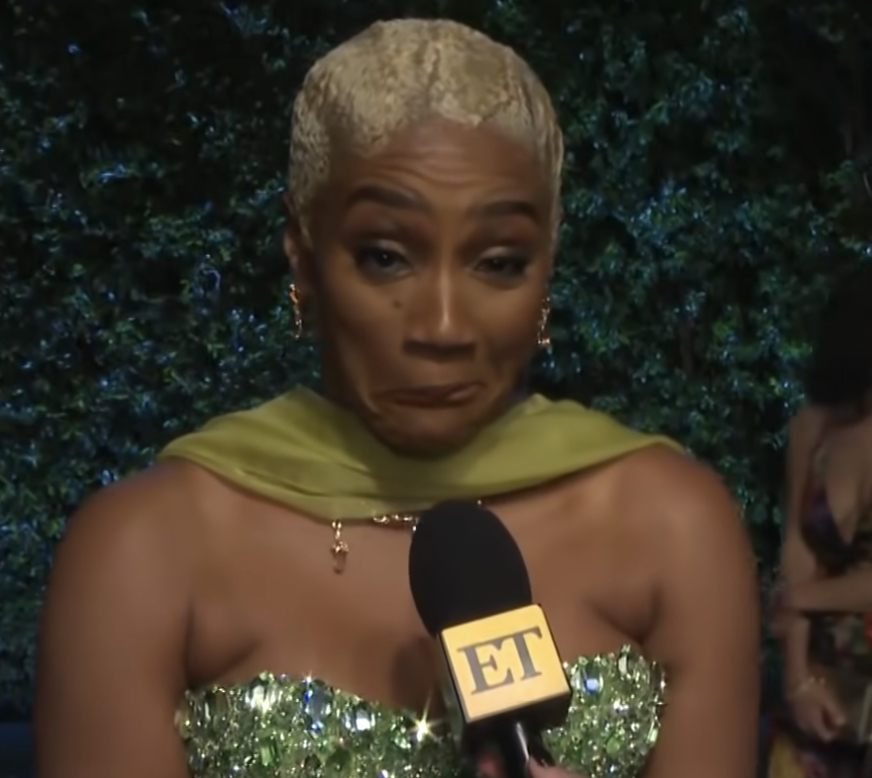 In case anyone wondered what thoughts were going through Tiffany Haddish's head after witnessing a violent assault on live TV, here's what she had to say to People:
"When I saw a Black man stand up for his wife. That meant so much to me," Haddish, 42, told PEOPLE at the Governors Ball following the ceremony.

Haddish, who starred in 2017's Girls Trip with Jada, continued, "As a woman, who has been unprotected, for someone to say, 'Keep my wife's name out your mouth, leave my wife alone,' that's what your husband is supposed to do, right? Protect you."

"And that meant the world to me. And maybe the world might not like how it went down, but for me, it was the most beautiful thing I've ever seen because it made me believe that there are still men out there that love and care about their women, their wives."
And here's an even worse interview, in which Haddish seems offended and overly defensive because the interviewer used the phrase "costume change" with regard to Haddish wearing two different dresses last night:
She kind of seems like a sociopath? Maybe she's just drunk, and this is her brand of humor.
As a reminder, here was Will Smith's reaction to the joke being told about his wife. He not only laughed, he even clapped his hands in applause at what Chris Rock said:
These are obscenely wealthy celebrities, so I truly don't care what jokes they're offended by as they're being showered with awards while seated in the front row adorned in million dollar wardrobes and jewels. And Smith smacking Rock wasn't about "defending" his wife, it was about a mentally disturbed man who, if you believe the rumors, has been living in the closet his entire adult life.