Today In Karen Airplane Meltdowns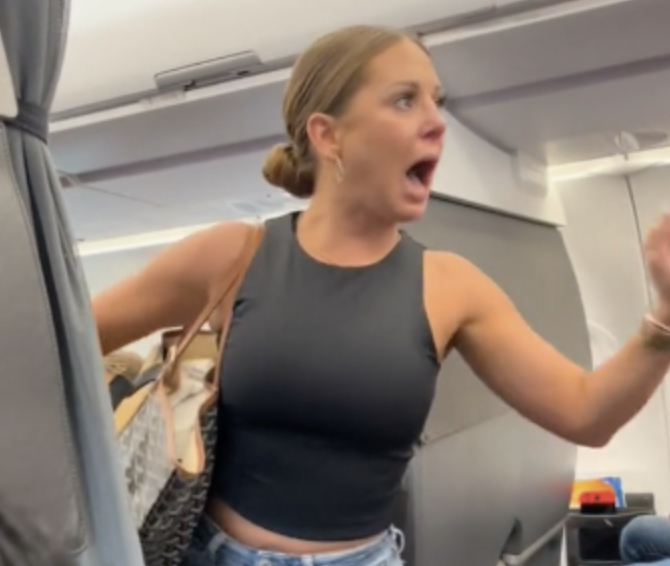 Via NYPost:
A woman aboard an American Airlines flight caused quite the scene when she was caught on camera freaking out and heading for the exit over an apparent passenger she said was "not real."

The bizarre, expletive-laden meltdown that went viral Monday reportedly occurred as the flight was preparing to depart Dallas-Fort Worth International Airport.

The original poster, according to the Daily Mail, said the ordeal delayed the flight for roughly three hours as all passengers were forced to leave the plane before reboarding.

The person behind the account that posted the original video also claimed the woman was not arrested following the outburst.
[NYPost]
Video of the woman's psychotic break:
I know she off an edible 😭😭😭😭😭😭 pic.twitter.com/9oOTFYeNAb

— Ichigo Niggasake (@SomaKazima) July 3, 2023