Exclusive: Tristan Adler On Being Twink Porn's Biggest New Star, Staying "Single As A Pringle," And Recently Eating Ass For The Very First Time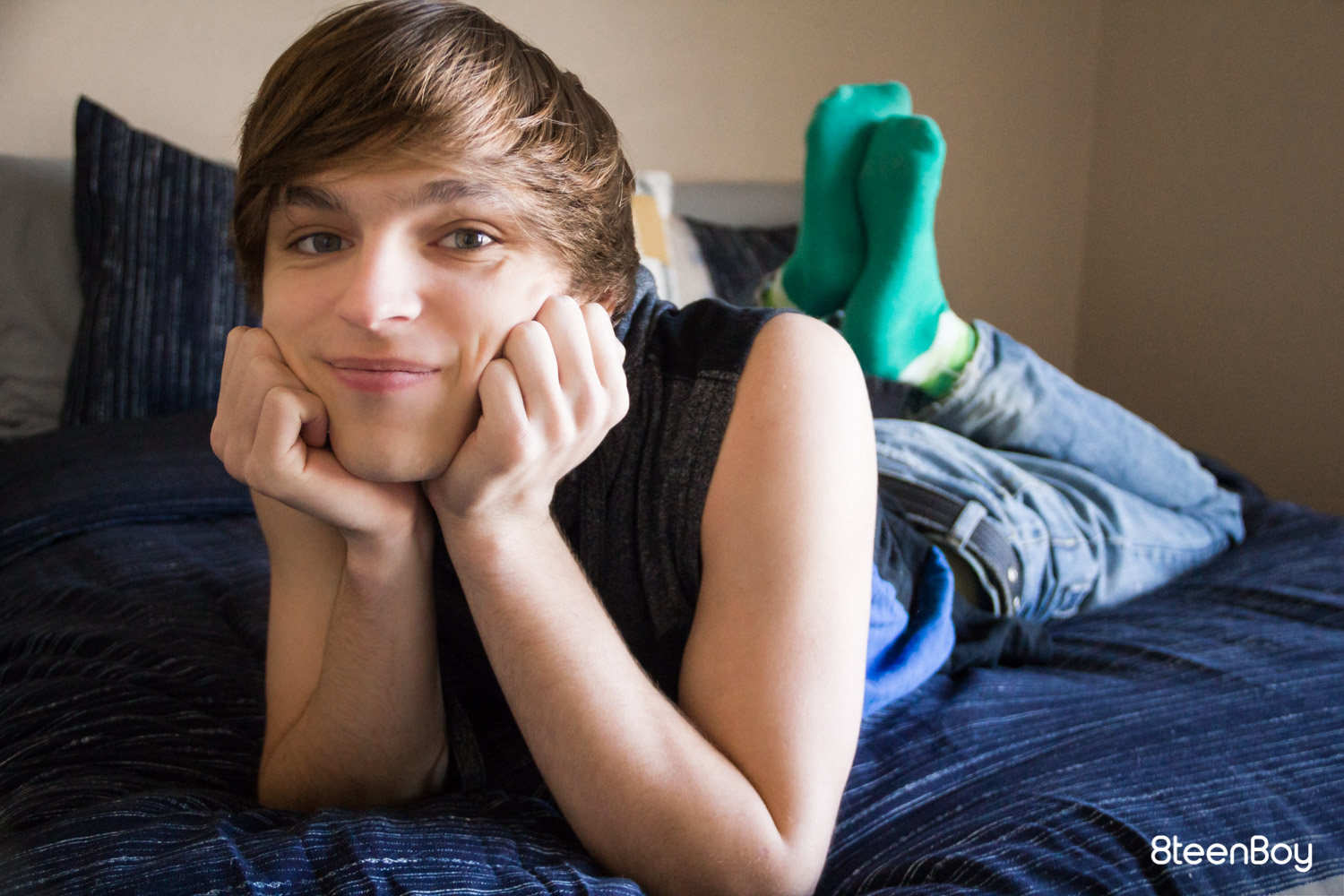 Since debuting late last year on Helix's all-twink studio 8teenBoy.com, performer Tristan Adler has amassed a huge following of loyal fans. How did the 21-year-old decide to become a gay porn star, how is he managing all the newfound fame, and what does he look forward to doing in an upcoming scene? Answers to all those questions and more in Tristan's exclusive interview below.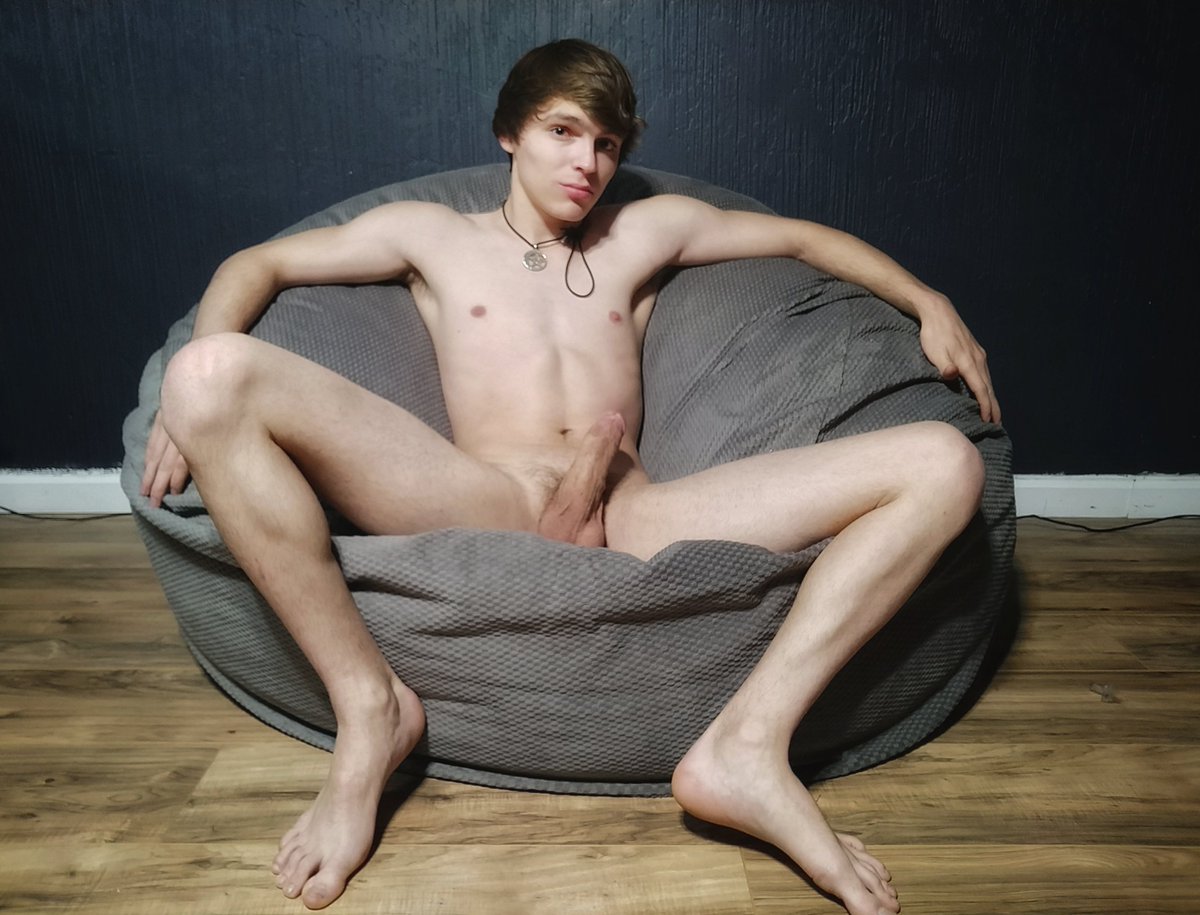 Str8UpGayPorn: Hello, Tristan! How did you decide to become an adult performer?
Tristan Adler: So, it just kinda happened by accident. I met former Helix model Kurt Summers through Grindr, not knowing who he was, and we hung out a few times. Then one night we were out getting dinner when he got a text from his old co-workers to hang out, and since Kurt and I were hanging out when he got this text, I got tagged along to join.
And who were the co-workers? Kyle and Max?
It was actually Alex and Casey Roman. I got to learn who they are, and then I ended up meeting a bunch of the models. I spent like a month and a half around Alex and Casey and got to know them, and it really opened my eyes about doing this kind of work. So now, Kurt's "old co-workers" are kinda like my new bosses in a sense.
What kind of guys do you like to film with?
I'm super picky, but one of my biggest problems is that I don't know exactly how to describe my type. Basically I'm into pretty much any body type, as long as they have a twinky/"baby" face. Guys around my age are definitely preferred, although I've had encounters with guys in their early to mid thirties.
You've had a lot of great scenes on 8teenBoy, but which co-star have you enjoyed performing with the most, so far?
Honestly, my favorites to work with so far have been Dustin Cook, Adam Hunt, and Jimmy Andrews. The three of them all for the same reason: They know how to have fun! We just laughed a whole lot during filming, and it was a genuine blast.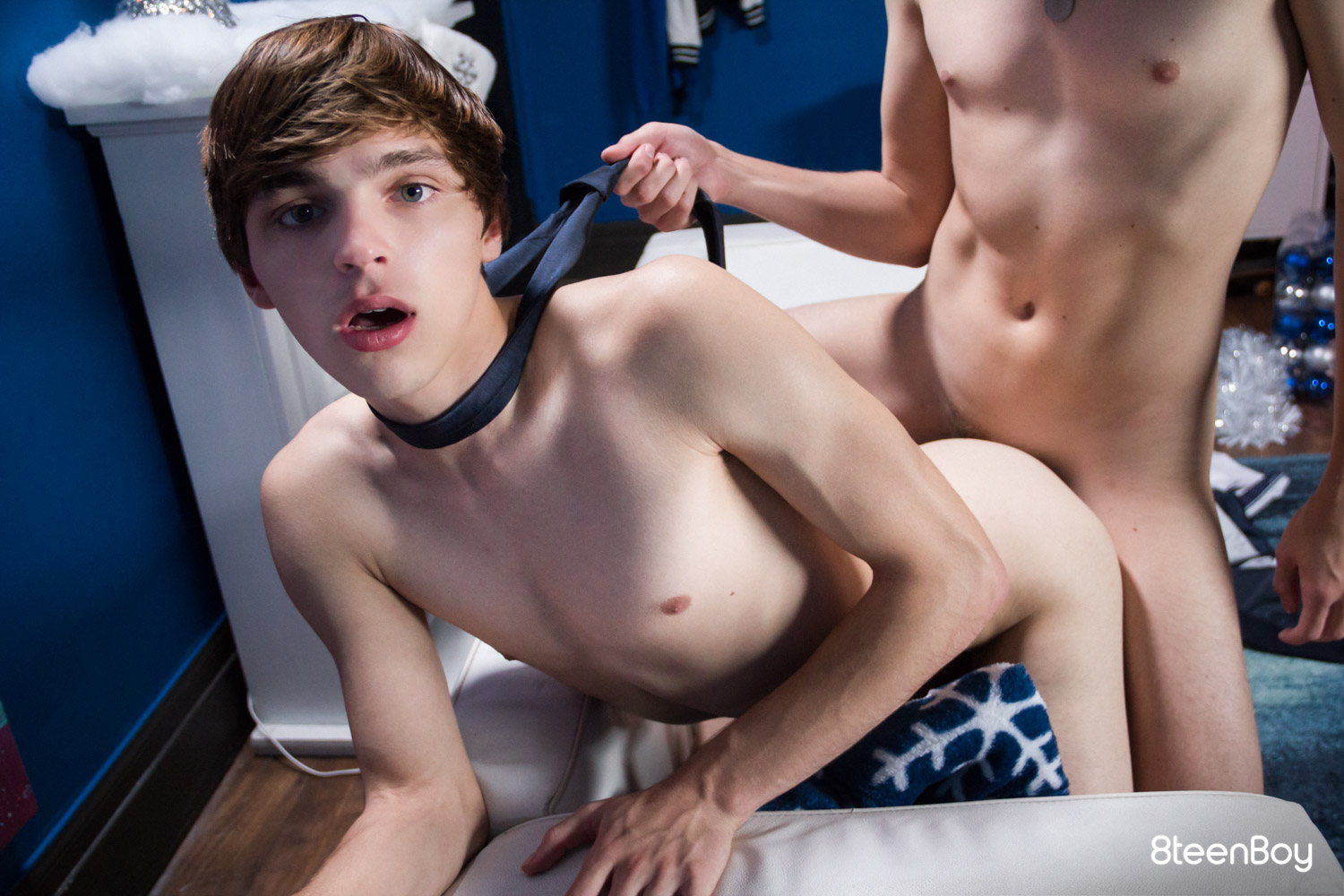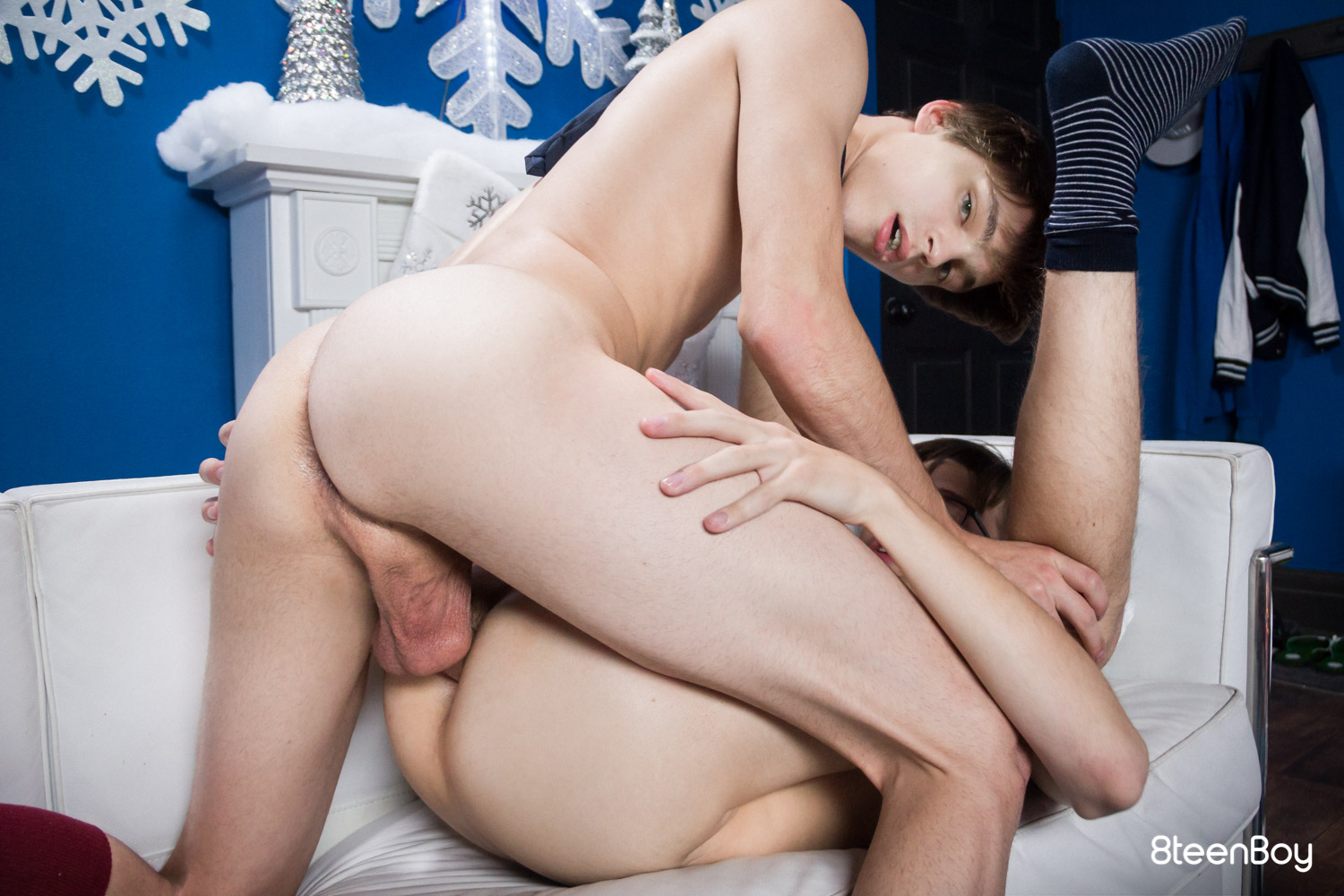 Do you watch your own porn scenes, and what kind of things do you look for in your performances?
In all honesty, I never know how my scenes are going until I've watched them after post-production. I always watch scenes that I've been in to see how I can improve for the next one. Do I moan more? Should I be more verbal? Am I not aggressive enough? These are all things I learn when I watch my own scenes. It's like doing research for a school project but instead of a school project, it's like this surreal sexual content.
And much more fun to watch than school stuff, I think! What are some of the things you appreciate most in a scene partner?
Personality, personality, and personality! The person I work with doesn't even have to be my type. As long as they can laugh and have a good time, I'm enjoying it.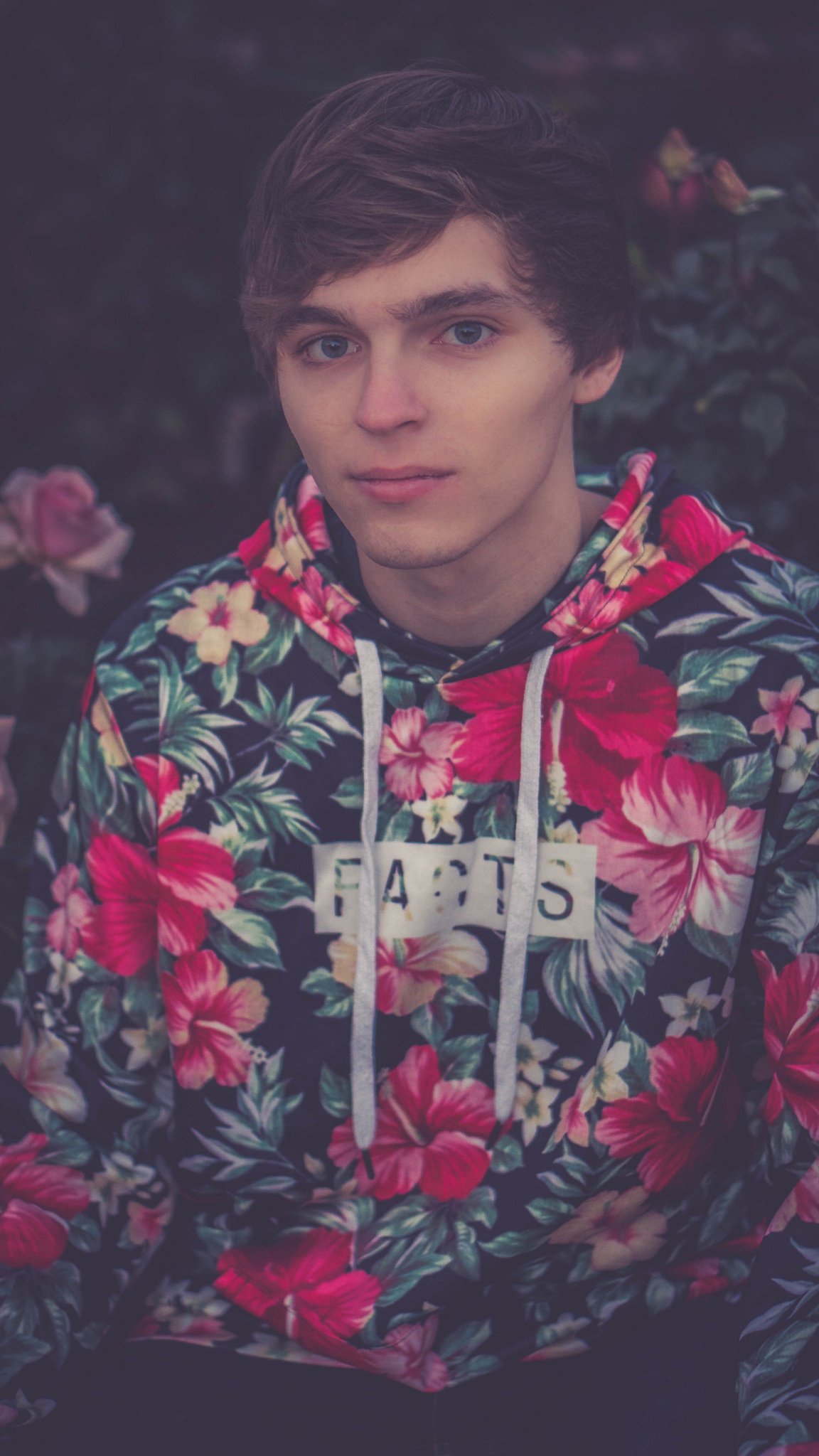 You started performing on 8teenBoy about six months ago, and you have attracted so many fans and followers so quickly on your social media. What's it like to have so many fans, all of a sudden?
Well, it's really weird, to be real with you. I used to be so satisfied when, like, 75 people saw my Snapchat story, and only one took screenshots of it, but now it's like I feel like I have to improve when only 1,400 people see it, and only seven take screenshots. It's been a process learning the nuances of social media and getting to meet this niche society in the world that I never even knew existed before. I almost feel like a mini-celeb sometimes, even though I've never been recognized in public—yet!
It'll definitely happen at all the upcoming Pride events this summer, if you're out and about in San Diego. Which performers would you like to work with in the months ahead?
I can't answer this, because I can't spoil too much.
Well, now you've got me making some predictions! But, I'll keep them to myself—for now.
Let's just say that there are big things coming ahead that will present an opportunity to work with some really great models.
OK. When you're not performing, what do you do in your free time?
I enjoy meaningful conversation, long walks on the beach, and reading a good novel.
LOL.
OK, not really, in all seriousness I'm a big tech nerd and gamer. I also dabble in photography and filming, being a beach bum, and trying to make friends. I'm currently not in college but do want to go for massage therapy or mobile application design.
And are you single or in a relationship right now?
Single as a pringle, and unless someone really catches me off guard, I plan on staying single.
Before you became a performer, had you watched a lot of gay porn, and did you know what you were getting yourself into?
I didn't watch porn before I joined. Hell, I never even took nudes of myself before joining. I was an insanely modest person who never shared their nudity with anyone. Everything I've experienced has been completely new to me. I never even ate ass before joining porn.
Wow.
Also, I had never been topped in a pile-driver position before porn, and I definitely never filmed myself having sex before porn.
Does your family know about your work as a gay porn star?
Pretty much all of my family knows I do porn. There are a few elders I've avoided telling, and I just tell them I'm a regular clothing model. I think the truth would get out anyways, so telling everyone yourself makes it so that you own the story, and it's not some leaked secret.
What advice would you give to someone who's thinking of becoming a gay porn star?
Well, my honest advice would be to take care of your body. Go to the gym, make healthy eating choices, and stay away from drugs and alcohol. These are all things that will increase your chances of getting in the industry, and lengthen your time in the industry. Also, don't be a douche.
Is filming scenes ever challenging for you, given that so much of what you're doing is so new for you?
Oh, it's nerve-wracking as heck, at first. You really psyche yourself out the first few scenes. Almost every model does. It's just a matter of getting used to it over time, and getting more comfortable with the people around you. Of course you'll screw up when you first start, that's bound to happen with anything you do in life. Just don't give up on it at the drop of a hat, and keep improving yourself.
Good advice for anyone, no matter what their job is. Before I let you go, is there anything you haven't done on camera yet that you'd like to try?
Threesomes and group scenes!
I'm sure those will be coming soon! Thanks again, Tristan!