Trump Accuses DeSantis Of Being Homosexual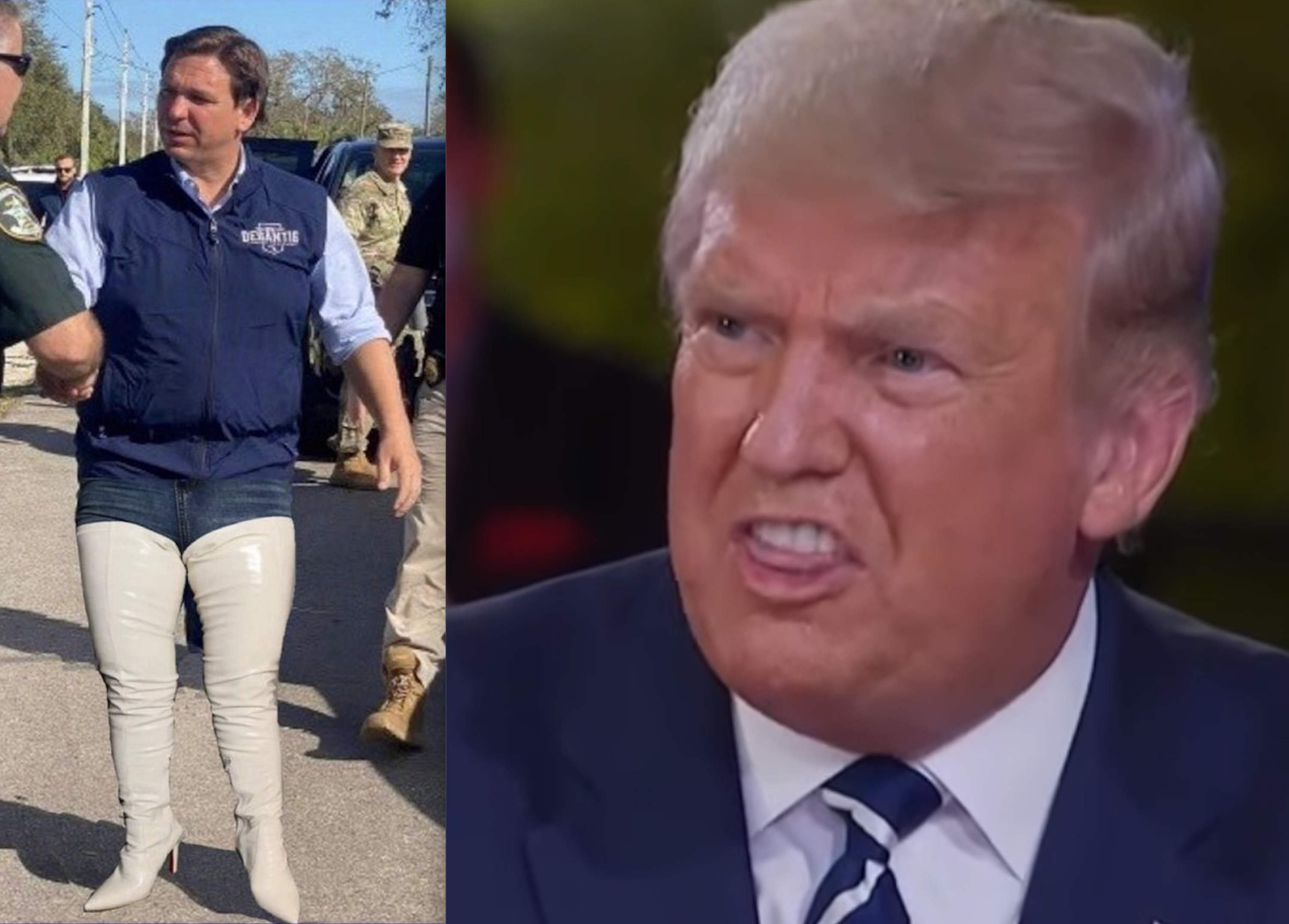 The fact that we're going to have an entire year of this (unless Trump is locked up without access to Truth Social) is somehow both nauseating and rewarding at the same time. Yes, it's good to see these greasy ghouls eating each other alive, but the schadenfreude will eventually wear off, and I'm already starting to feel sick reading about their homophobic attacks.
The latest came from Trump, who was responding to DeSantis's comments about the Stormy Daniels hush money payments. "I don't know what goes into paying hush money to a porn star or to secure silence over some type of alleged affair. I just – I can't speak to that," DeSantis told reporters on Monday. Trump's response is below, via Mediaite:
Trump, in a post on Truth Social, raised questions about DeSantis's sexuality and once again peddled his groomer smear against the Florida Republican who is seen as a potential presidential candidate in 2024.

"Ron DeSanctimonious will probably find out about FALSE ACCUSATIONS & FAKE STORIES sometime in the future, as he gets older, wiser, and better known, when he's unfairly and illegally attacked by a woman, even classmates that are "underage" (or possibly a man!)," Trump seethed. 'I'm sure he will want to fight these misfits just like I do!"

Trump also included a picture from an article suggesting the worst about DeSantis's conduct with "underage" young people.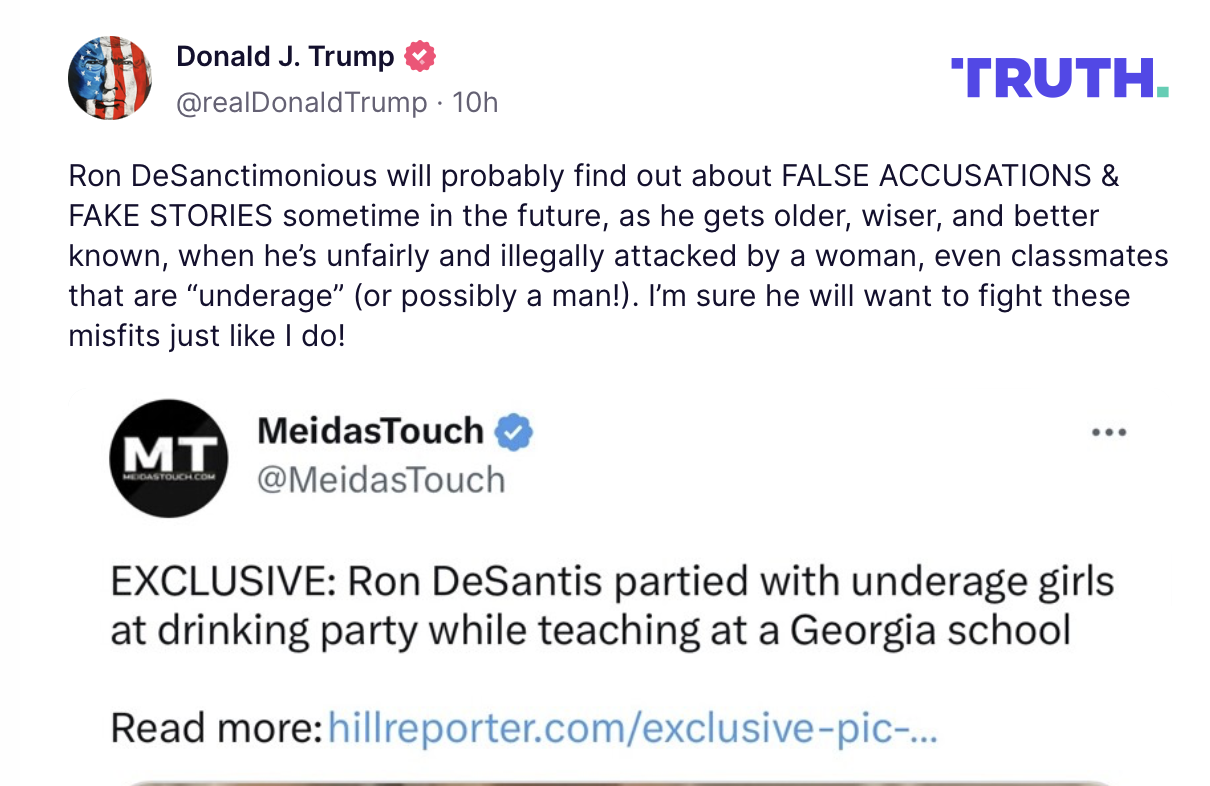 [Mediaite]