Trump-Supporting Gay Porn Star Sergeant Miles Criticizes High School Shooting Victims For "Cowering In Closets"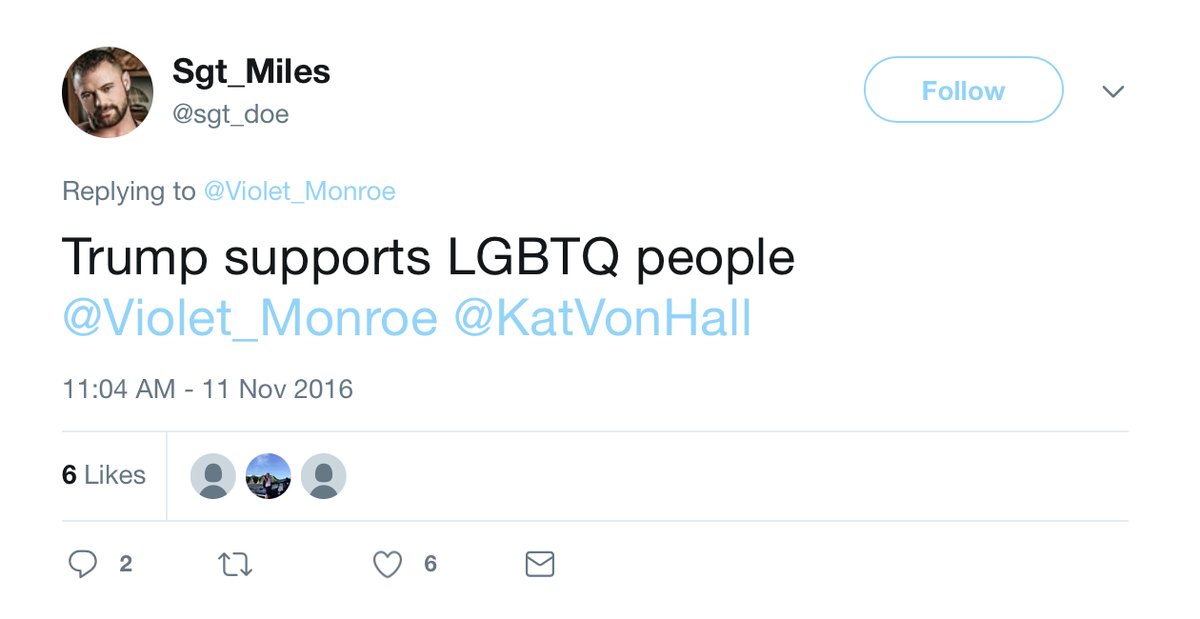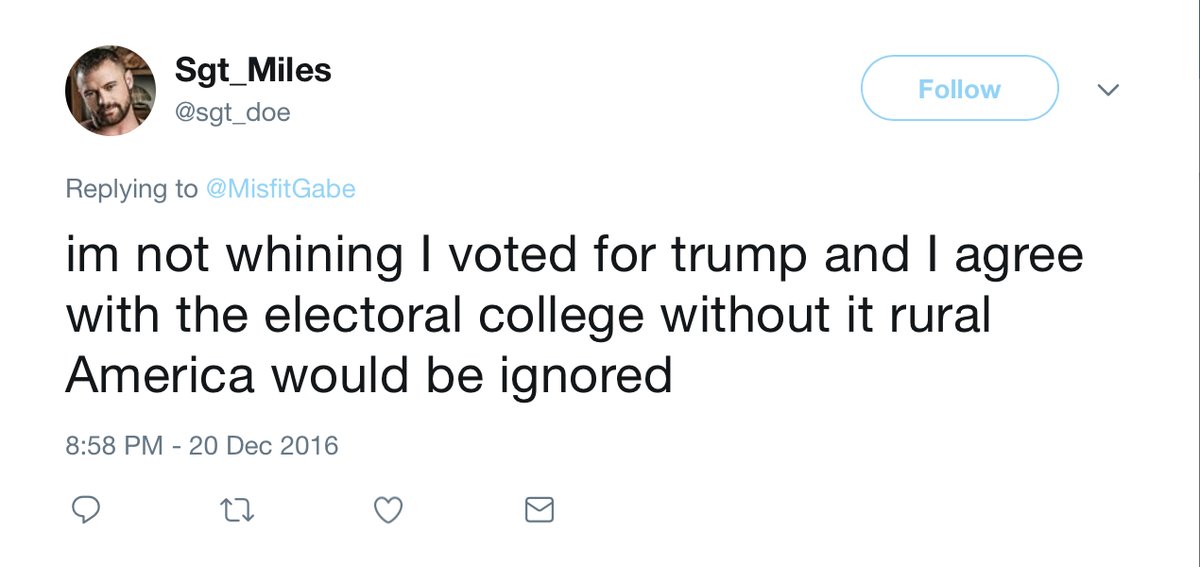 Gay porn star Sergeant Miles came out as a proud Donald Trump voter in 2016, and he's proudly defended Trump multiple times over the last two years on Twitter. So, Sergeant Miles' political views have been well-known for years. His tweets this week, however, make his support of Trump look almost rational.
Responding to tweets about the mass shooting this week at a high school in Parkland, Florida that killed 17 people (most of whom were children), Miles came out with the stereotypical defense of the antiquated Second Amendment that you hear from Fox News and other right wing media: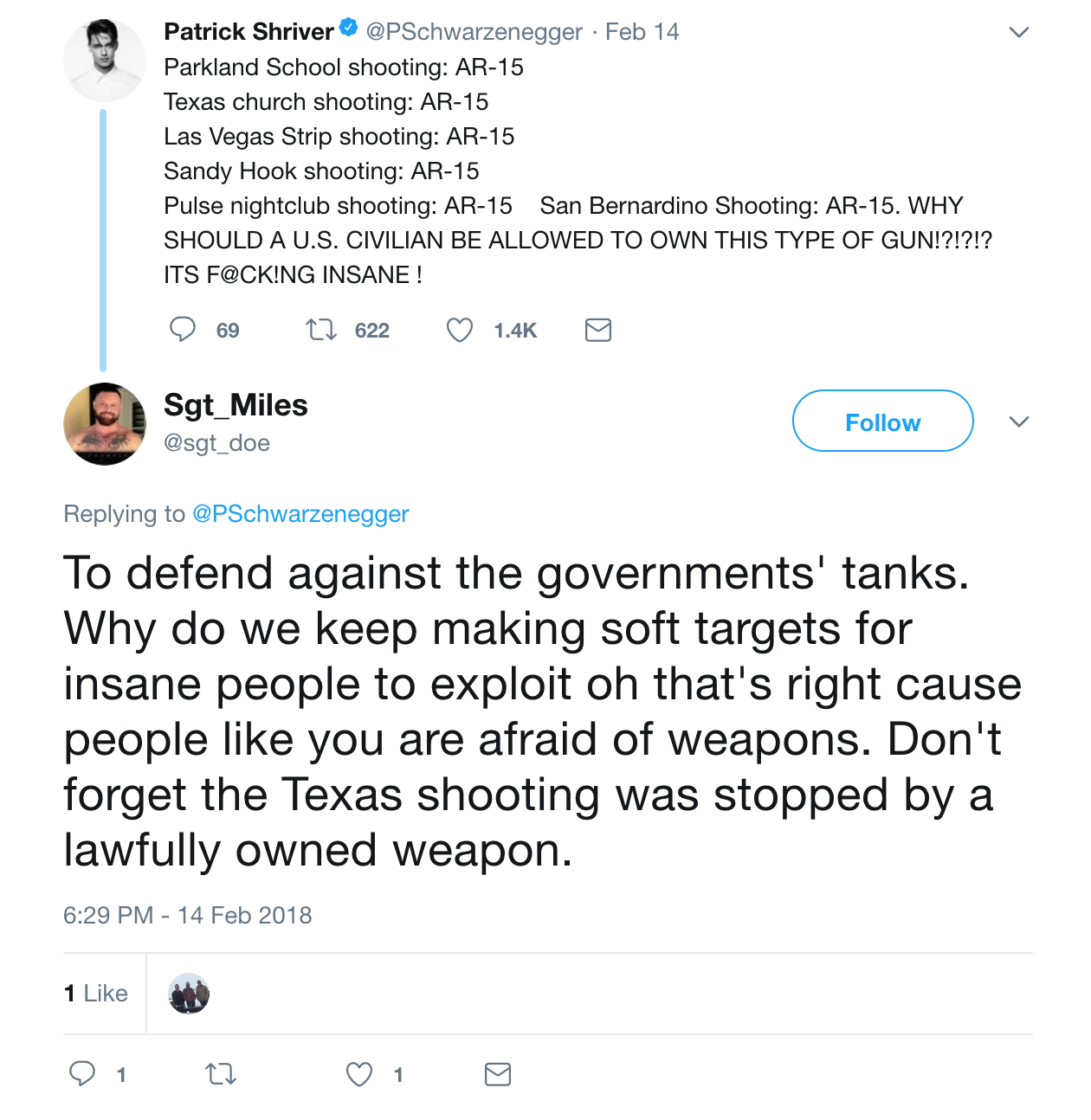 Even Miles can't comprehend his own argument, as he first implies that Americans have a right to own guns to defend against American tanks(?), but then he says the guns are needed to protect "soft targets" from insane people, too. So, is the Second Amendment designed to protect us against our own government, or is it to protect us against "insane" people at high schools? And, last time I checked, high schools were still called "high schools," not "soft targets," and we don't live in a society where military terminology is applied to public schools. (Also, maybe if "insane" people—which is a meaningless and derogatory label, since a majority of people with mental illnesses are not violent murderers—couldn't legally purchase semi-automatic weapons, "insane" people couldn't commit mass murder.) He ends the tweet by inferring that everyone, of course, should have semi-automatic weapons, and he continues that warped line of thinking in follow-up tweets to other people below.
Oh, and in addition to guns, Sergeant Miles thinks everyone should have rocket launchers, too: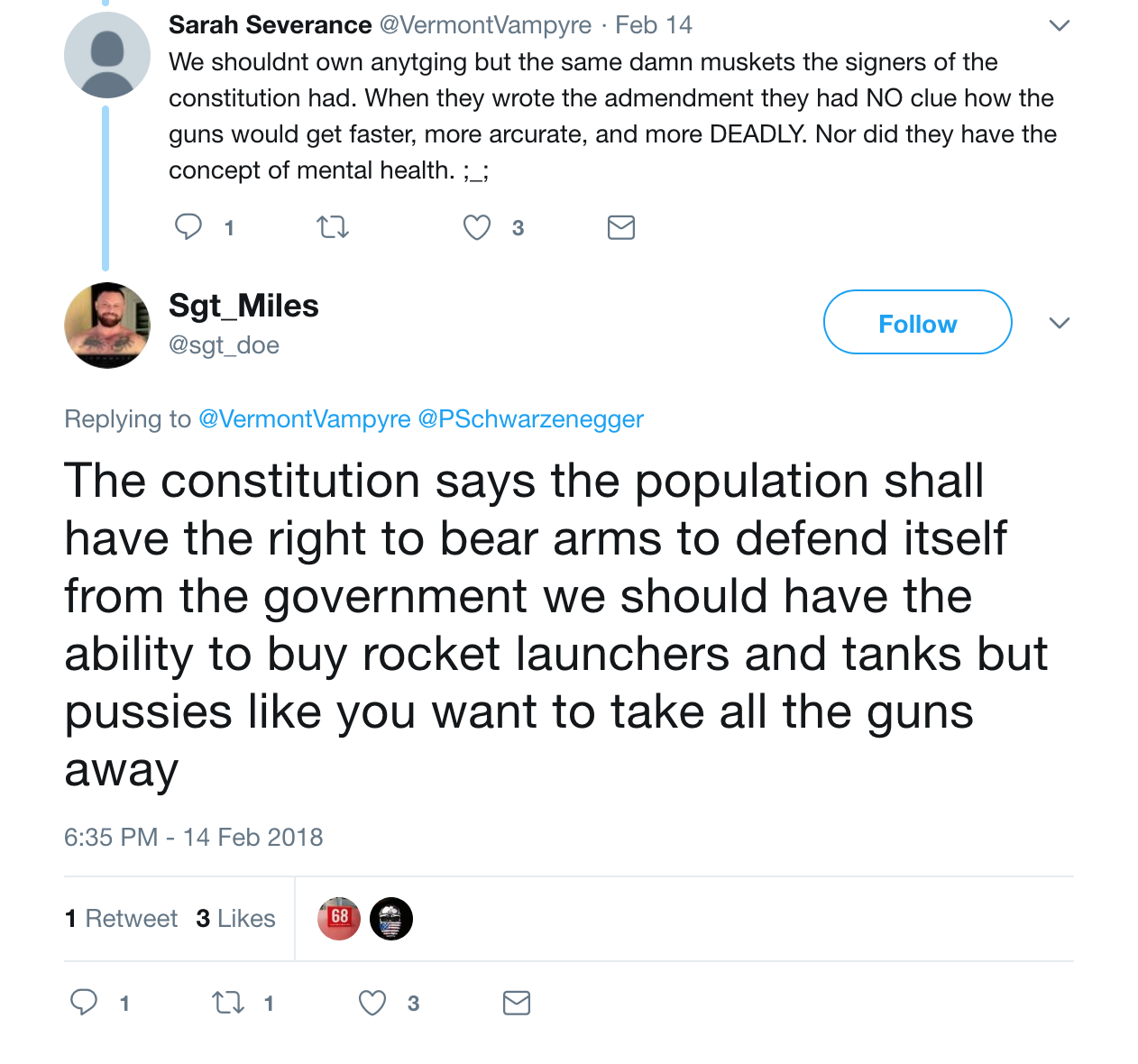 No matter how many times it's pointed out that stricter gun regulations—with regard to civilians owning military-grade assault rifles (like the one used to kill multiple children in Florida this week)—does not mean "taking all the guns away," people like Miles repeat the same NRA talking point to distract from the simple fact: Civilians should not own military-grade assault rifles specifically designed to commit mass murder.
He went on, of course:
At this point, Sergeant Miles went from being a typical NRA shill to being completely delusional, by suggesting that teachers be armed with guns.
Then, he sinks to something beyond delusion, as Sergeant Miles says child victims in Parkland were "cowering in closets" and representing an "institution of cowardness" because they didn't "fight back." Yes, according to Sergeant Miles, 14-year-old children are cowards because they didn't "fight back" against a mass-murdering gunman who was slaughtering their classmates with an AR-15.
Equal parts stupid and sick, this is unfortunately a view held by many Americans, and it actually seems to get louder after each mass shooting. The pushback against reasonable gun laws all stems from money and the NRA's lobbying, of course, and as long as clueless voters like Sergeant Miles continue to elect NRA-funded politicians, these senseless (yet easily preventable) mass murders will continue.