Trump To Rally With Nebraska Gubernatorial Candidate Who Sexually Assaulted Multiple Women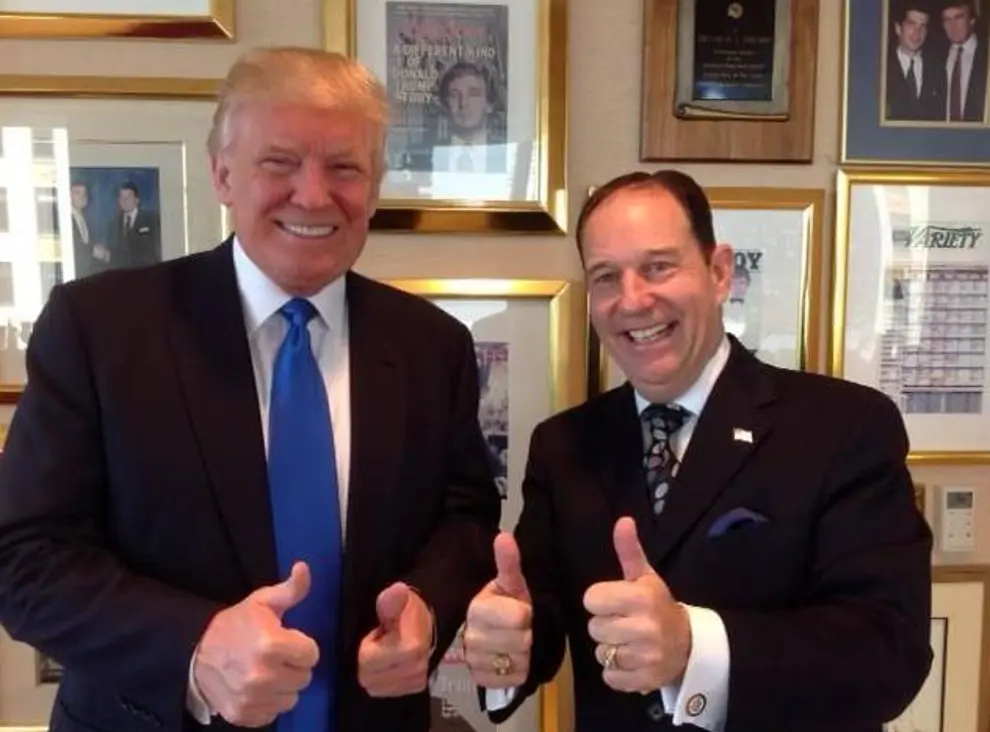 And just think, it's not even the middle of 2022 yet. We're gonna have to watch this freak show rapist, his fellow rapists on the campaign trail with him, and all the hordes of zombie fucks at his rallies for the next two and half years leading up to the 2024 election. Via CNBC:
Former President Donald Trump on Tuesday announced a rally in Nebraska featuring Republican gubernatorial candidate Charles Herbster, whose campaign was shaken less than a week earlier after multiple women accused him of groping or inappropriate touching.

Herbster, a 67-year-old agricultural business executive, is described as a "special guest speaker" on the announcement sent by Trump's political action committee, Save America, on Tuesday morning.

That announcement came five days after a bombshell report from the Nebraska Examiner, in which numerous women — including a Republican state senator — accused Herbster of groping them during events in recent years.

State Sen. Julie Slama said she was walking by Herbster when he reached up her skirt and touched her inappropriately, without her consent, in the middle of a crowded ballroom during a Republican Party dinner in 2019, the Examiner reported.

Six other women, who spoke to the news outlet on condition of anonymity, accused Herbster of grabbing their buttocks over their clothes during greetings or while posing for photos with him at political events or beauty pageants.
[CNBC: Trump announces rally with Nebraska gubernatorial candidate accused of groping GOP state senator, other women]