Two Gays Face Off In Historic NY Congressional Race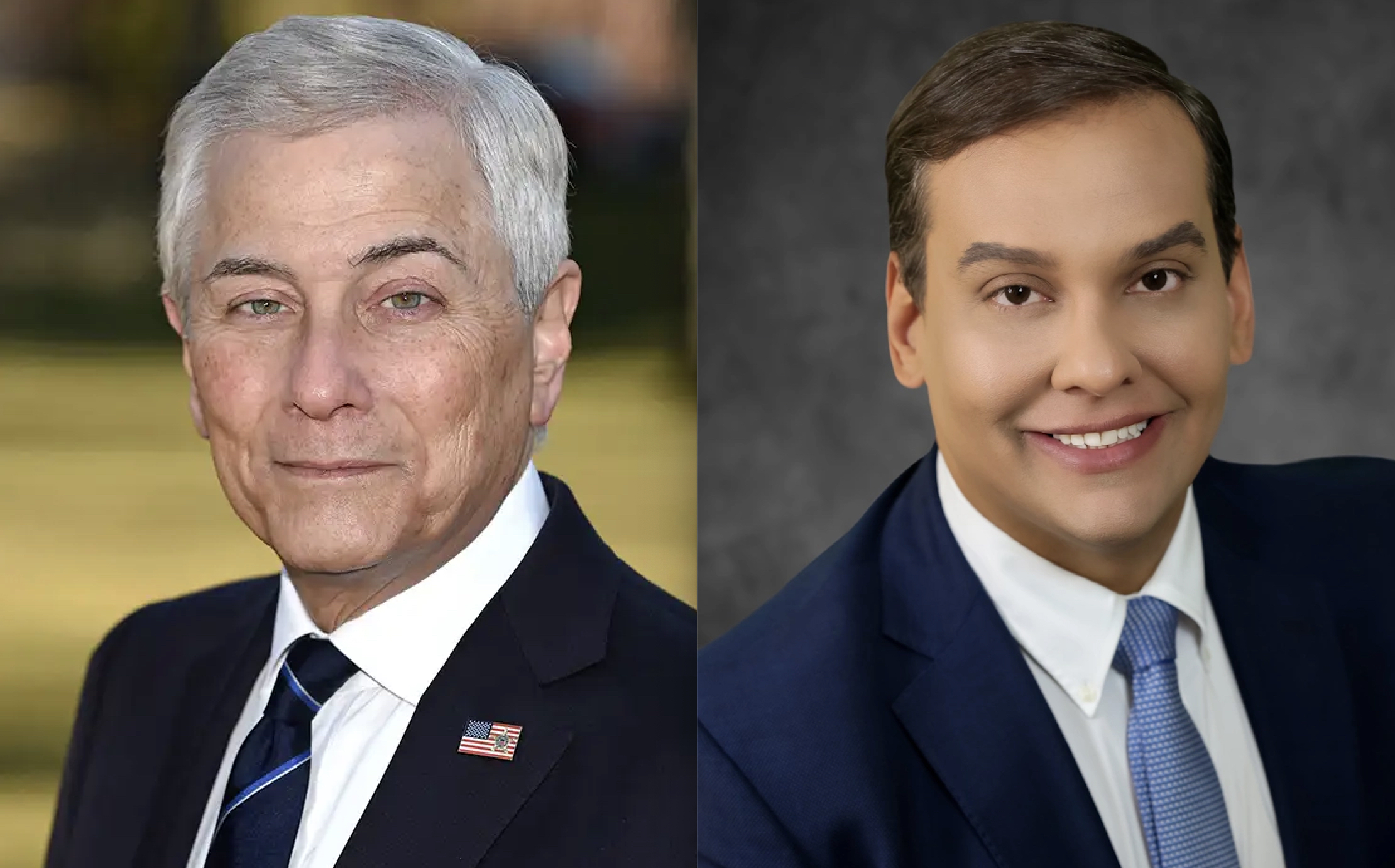 No matter who wins, a gay is going to represent NY's 3rd Congressional District, and it's the first time two openly LGBTQ congressional candidates are facing off in a general election. The thing that was the most surprising to me is which one is the Republican. It's not the old man on the left, Robert Zimmerman. He's the Democrat. The severely airbrushed, filtered, and face-tuned fag on the right, George Santos, is the Republican. Via NBC:
In New York, two gay candidates — Democrat Robert Zimmerman and Republican George Santos — are running to fill the seat vacated by Democrat Tom Suozzi in New York's 3rd Congressional District. This will be the first time in U.S. history that two out LGBTQ congressional candidates are going head to head in a general election.

President Joe Biden took the district by 10 points in 2020, but the race is considered competitive, though Democratic-leaning, by the Cook Political Report. It is one of 16 competitive races in which LGBTQ candidates appear, and which may decide control of the U.S. House, according to the LGBTQ Victory Fund.
[NBC]
Just looking at their faces in the photos, I wouldn't really want to vote for either of them, but anyone who puts out a photo as grotesque as the one on the right is not to be trusted. You can tell he'd be up to some sleazy shit in office, and who knows what he's already done as a gay Republican.
Thankfully, the race is leaning Democrat (the outgoing congressman is a Democrat, so Santos is looking to flip the seat), and I don't think New Yorkers in a Democratic district want a MAGA freak representing them. Here's Santos with psychopath crook Rudy Giuliani at Trump's 2021 New Year's Eve party at Mar-a-Lago: