Update: Scantily-Clad Women In Wynn Casino Were Brawling Over Married Man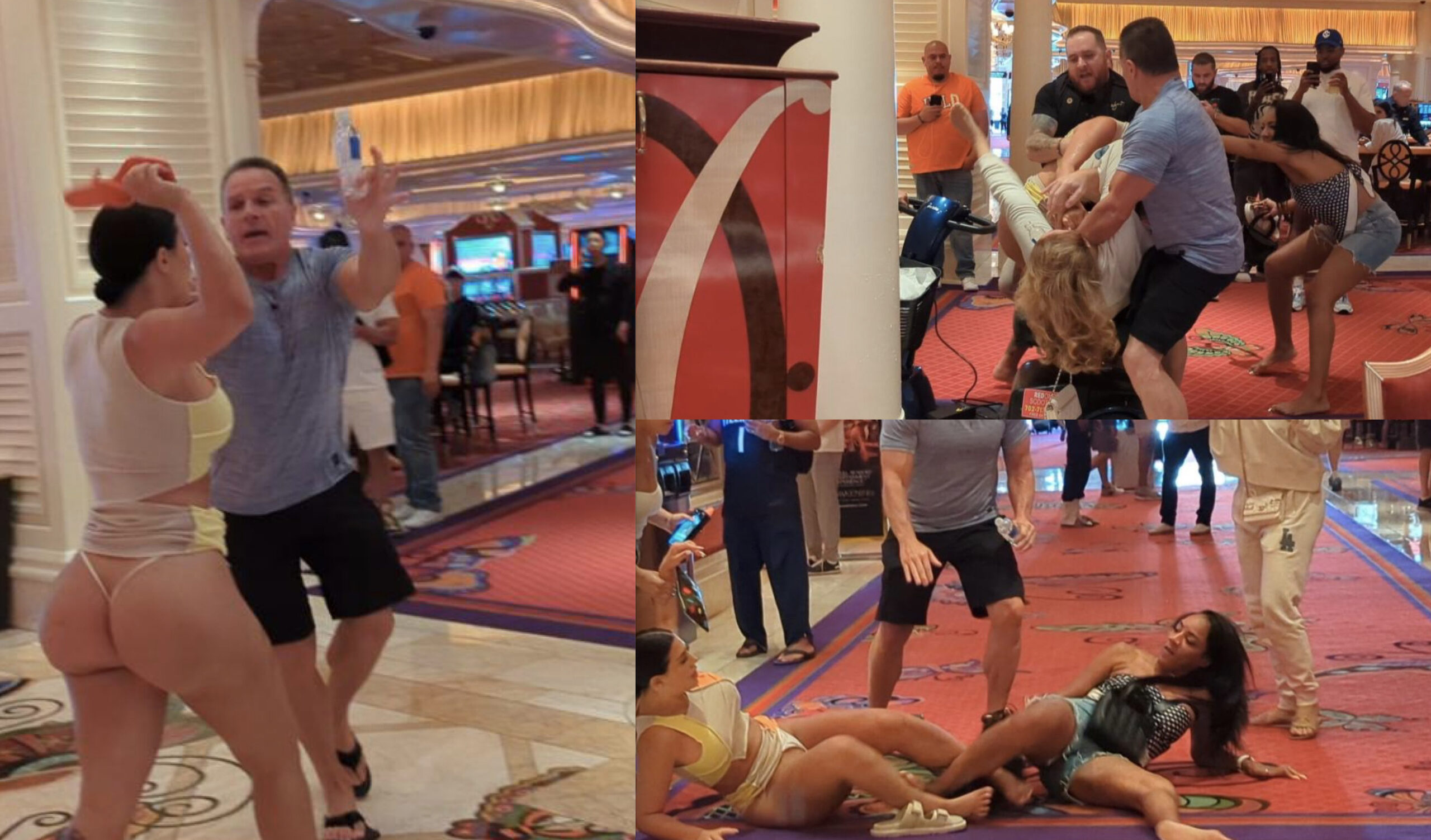 Just a quick update on the four nearly-nude women who were seen brawling inside Wynn's Encore casino in Las Vegas last week. As with so many female brawls, it turns out the women were fighting over a man. And, of course, that man was married. Via DailyMail:
Four women who were caught on camera in a vicious hair-pulling brawl at one of Las Vegas' most upscale hotels earlier this month were fighting over a married man.

The catfight between the scantily-clad women broke out a little before 6pm on July 9 at the Wynn, drawing a crowd of spectators and later going viral online.

A redacted police report has now revealed that the brawl broke out after a furious wife allegedly attacked her husband's lover and her friend at the five-star hotel.

The angry wife along with her friend allegedly ambushed love rival Amanda Collado, 29, and her friend Danielle Pertusiello, 24. The latter woman is seen in the footage with her skirt pulled up to expose her thong as she fights on the deck.

Pertusiello told police during her interview that she 'has been dating/sleeping with a married man,' and that the woman believed to be his wife had caught him 'cheating on her.'

Both the woman and her husband's names were blacked out in the report. He was not in town during the fight, the report stated.

As a result of the redactions, it is not clear if the jilted woman is the brunette in jean shorts or the blonde in sweatpants.
The bulk of the fight seems to have been between the thong girl (identified as the mistress) and the brunette in jean shorts, so I believe jean shorts girl is the wife. The blond in sweatpants who later appears on the scooter is just a good friend.
The girl in the thong, Danielle Pertusiello, happens to be an OnlyFans model, because of course: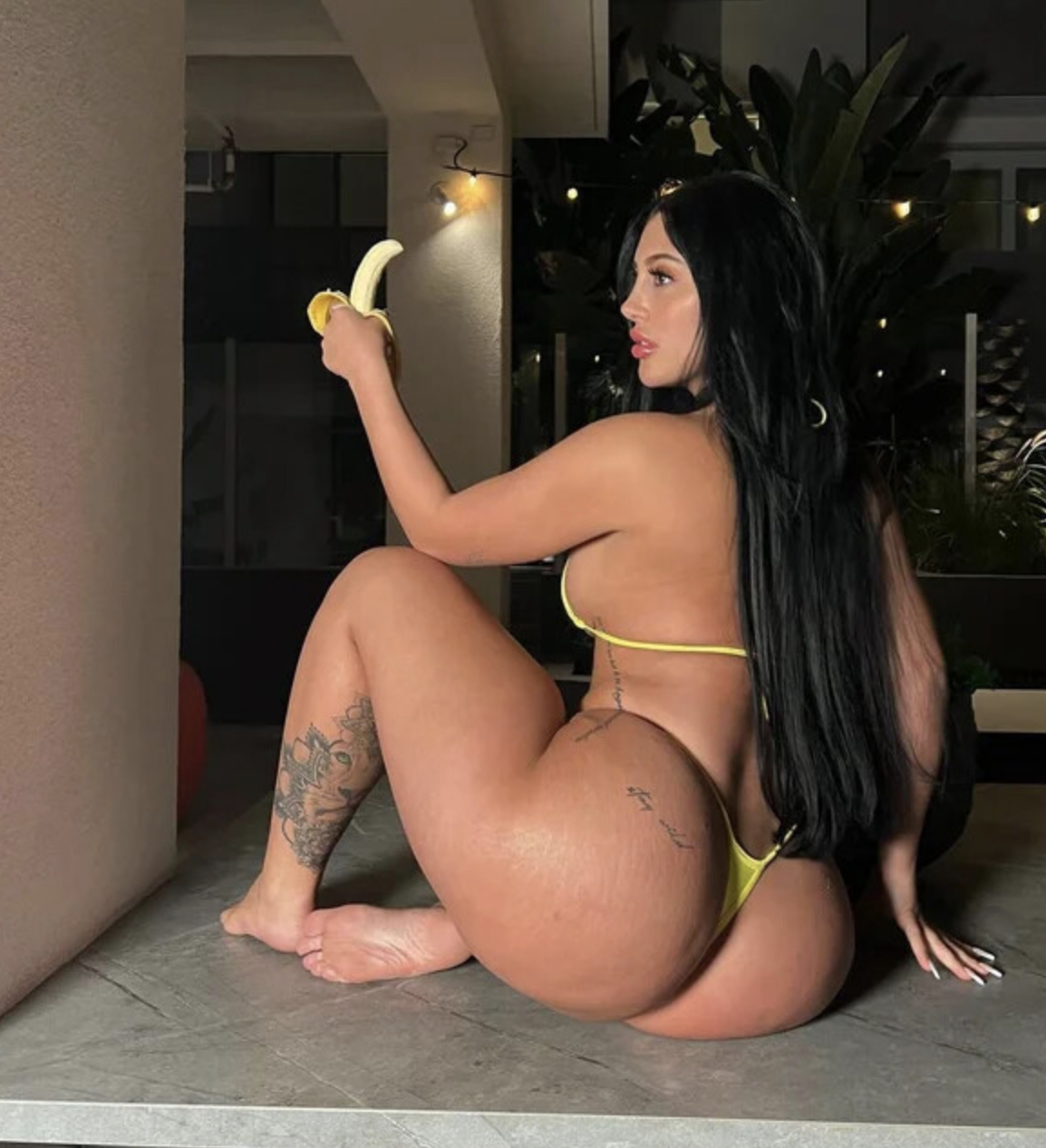 Videos of the brawl, ICYMI:
A wild brawl erupted between multiple women at the Wynn Las Vegas. pic.twitter.com/oRsM9HIZAH

— ABC7 Eyewitness News (@ABC7) July 11, 2023
More from the Fights at Wynn & Encore This Weekend…https://t.co/7ZfCCpMZ5w pic.twitter.com/wmBWgljyL1

— NetworkinVegas.com (@Networkinvegas) July 11, 2023
I hate the idiot behind the camera who keeps saying, "Off a wheelchair, dude?" That's not a fucking wheelchair! It's a motorized scooter for lazy drunks. At the same time, I love the big-bootied mistress who can be heard yelling at the wife at :36-seconds, "I fucked your man!" There is truly nothing better than a proud slut in a thong antagonizing a scorned wife in the lobby of a 5-star hotel.