Virginia Cop Files $14,000,000 Defamation Lawsuit Against Horse-Hung Gay Porn Star Antonio Biaggi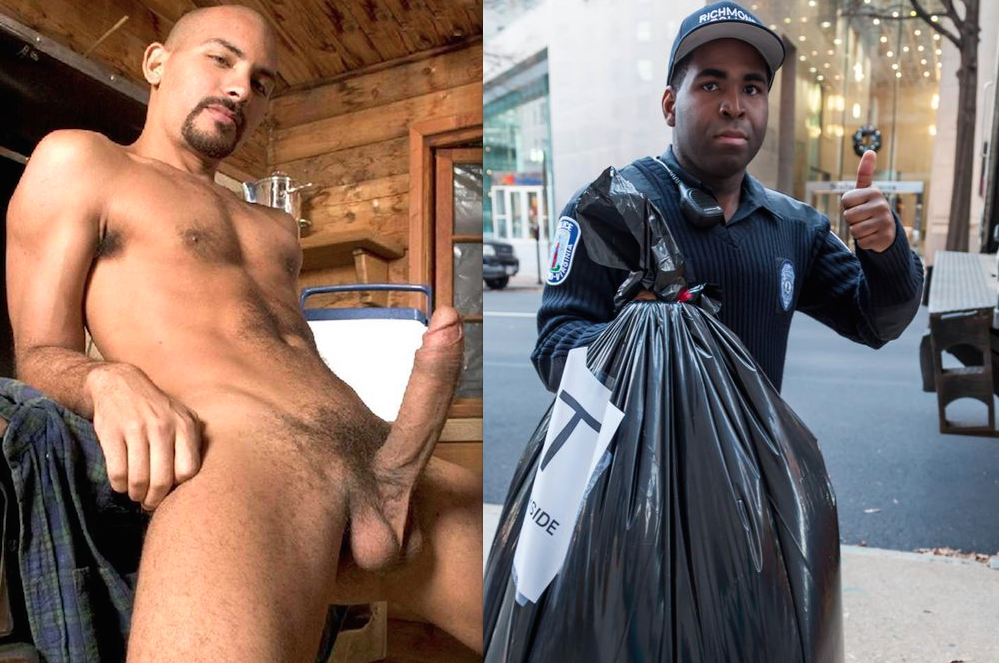 It's hard to know where to start with this one, and it's hard to believe that any of this actually happened, but according to the complaint below filed last month in United States District Court for Eastern Virginia, a Richmond police officer was harassed and defamed on multiple social media accounts by bareback gay porn star Antonio Biaggi.
As the complaint details, Richmond police officer Centell McNeil (above, right) accidentally placed a FaceTime call to Biaggi (legal name Juan Davila) to inquire about the use and customization of a rifle he had purchased. McNeil thought he was FaceTiming a friend, "Travis," with whom he served in the Army National Guard, but after inadvertently reaching Biaggi—whom McNeil did not know—things got really weird, really fast.
After apologizing for making the incorrect FaceTime call, McNeil claims that Biaggi propositioned him by asking, "let me suck your dick." Then, Biaggi allegedly told McNeil to "go pick cotton you n***er."
From here, it becomes a bizarre story of he said/he said, with Biaggi alleging that McNeil threatened to shoot him, and McNeil claiming that Biaggi published multiple defamatory statements about the police officer on Biaggi's personal and business (Biaggi Productions) Facebook and Twitter accounts. According to the complaint, Biaggi also made false statements about McNeil to the Richmond Police Department and the FBI.
A defamation lawsuit is incredibly difficult to win, as McNeil will have to prove that Biaggi knew and believed that everything he was saying was false. For his part, Biaggi is attempting to have the case dismissed on jurisdictional grounds (Biaggi lives in Florida, and all of his contact with McNeil was made from there), but Biaggi Productions (a co-defendant in the suit) obviously conducts business worldwide.
Biaggi is facing nine counts of defamation for the social media posts from his personal and business accounts, and McNeil is seeking $14,000,000 in damages:
Biaggi's tweets and Facebook posts concerning McNeil appear to have been deleted, but Biaggi did take to Twitter earlier this month to share news of the lawsuit, and McNeil's "ruffle," with CNN: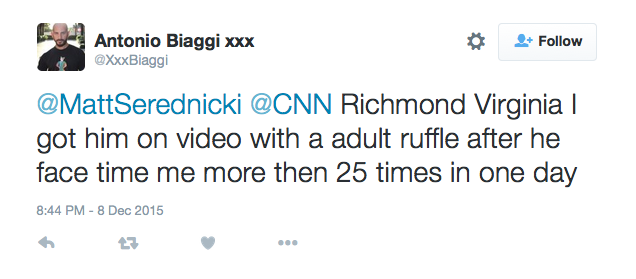 Here's the full complaint against Antonio Biaggi (a.k.a. Juan Davila) and Biaggi Productions: