[UPDATED] WATCH: Gay Porn Star Hoss Kado Jerks Off, Cums, And Pisses On Donald Trump's Face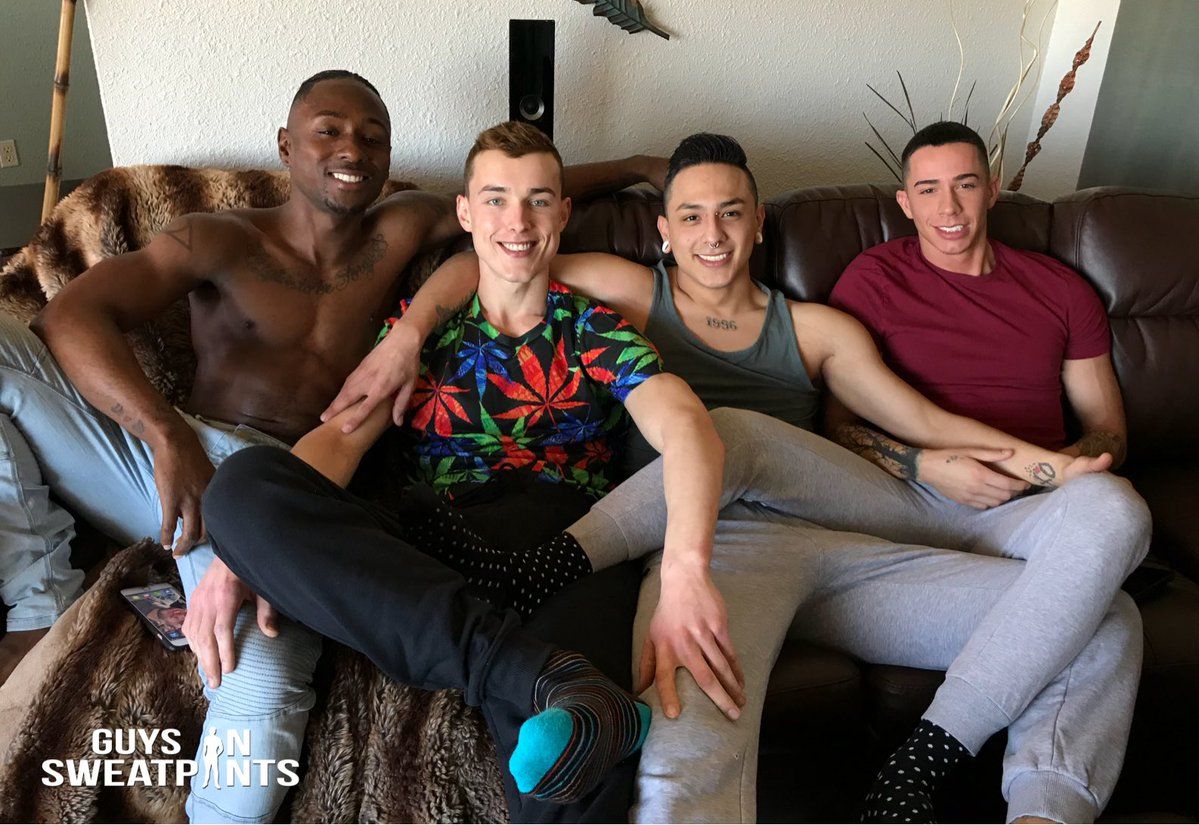 This post has been updated below.
I don't think I've seen a single scene from gay porn newcomer Hoss Kado yet (he just filmed with GuysInSweatpants last week—as seen above with Miller Axxxton, Mateo Vice, and Vincent O'Reilly—so we should have something very good soon), but after watching the brief video he shared on Twitter yesterday, I have already decided to stan: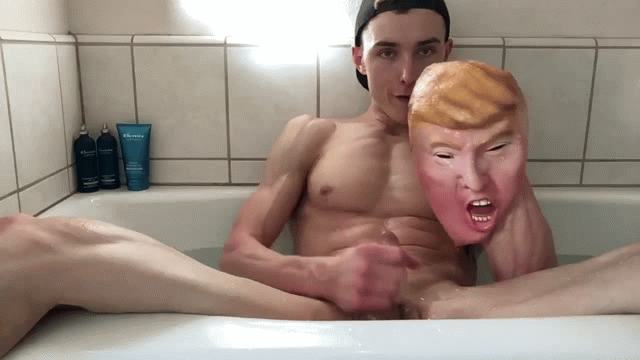 [Thanks to a reader for the reminder that we have actually seen Hoss before! From 2009-2010, he performed in six scenes as Sean Cody's Jared.]
In the clip below, Hoss slides his cock through the mouth of a Donald Trump mask while taunting the disgraceful clown currently occupying the White House. My favorite part might be his spin on Trump's "fake news" idiocy, as Hoss yells, "Fake dick? Fake dick? No Donald, it's real!"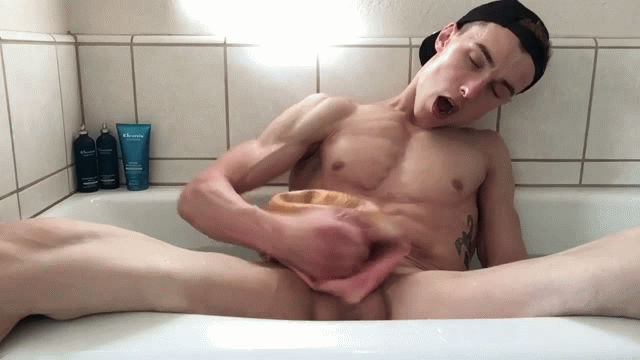 Hoss indicated that the full-length video—in which he cums on Trump's face—might be released soon, but for now, this teaser is excellent:
@HossKado Triple #cum #cumshots and #piss on #Trump #clip #chillin in #California @GuysNsweatpants #inspired #bi #me and my #gay #gaysex #gayporn #bareback #xxx #nsfw #mates @MateoViceXXX @AustinWilde @VincentOReillyX @MillerAXXXton @GreysonLane1 … Full #video #cumming soon #rt pic.twitter.com/w2DGXy0AUF

— Hoss Kado (@HossKado) February 26, 2018
UPDATE:
Hoss Kado has just released an updated video, and in this one, he appears to shoot three loads of cum onto Trump's face, although, the way it's edited, you can't see all the loads being shot.
What you can see, however, is Hoss pissing on Trump's face at the end of the video, which I guess can be considered a reenactment of the infamous Russian hotel room piss tape, where Trump allegedly ordered Russian hookers to pee on him. Fun!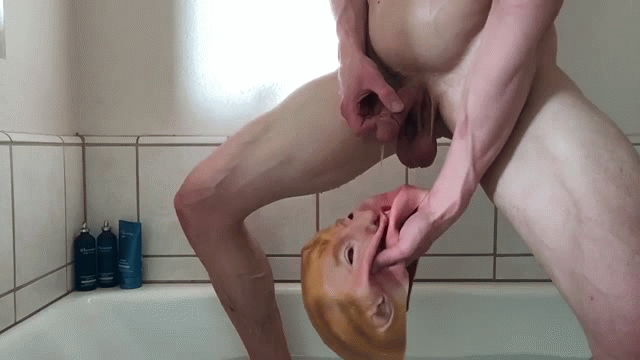 Here's the updated teaser (the entire 27-minute video, featuring all the cum shots, is here on the GuysInSweatpants blog):
Full #video https://t.co/42OczU9MPU #Trump #mask #triple #cum #facial and #piss #goldenshower #kink in #bath #shower #california #sandiego @GuysNsweatpants #xxx #nsfw #amateur #adult #instagram #snap #gayporn #bareback #sexy #hunk #stud #nomnom #news #america #gay #bi #gaypride pic.twitter.com/xFJOQFpoAA

— Hoss Kado (@HossKado) February 27, 2018