WATCH: Go Behind The Scenes Of NakedSword's MXXX With Ryan Rose, Tom Faulk, And More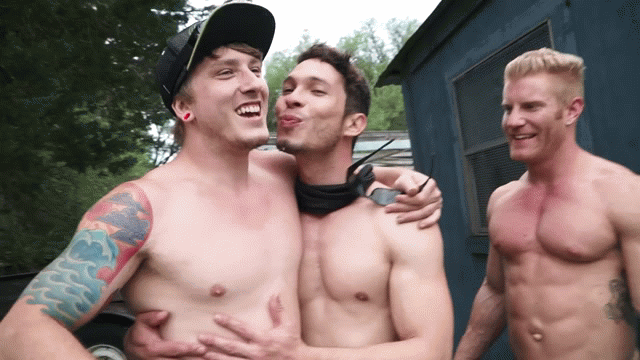 The final episode from NakedSword's MXXX: The Hardest Ride is out this week, and below is an in-depth look at some of the stunts, the sets, the close calls (be careful, Ryan!), and more.
There's some great footage of the cast, including Sean Duran, Ryan Rose, and Tom Faulk, who worked with director mr. Pam on the movie at his home in Texas, and even co-wrote the script. (ICYMI: Tom spoke with Str8UpGayPorn last week about his work on MXXX, and went into more detail on how he was stabbed during production.) Plus, we even get to meet Tom Faulk's girlfriend, who has a fun cameo in the movie. The final episode from MXXX is out on NakedSword this week.