You'll Never Guess What Cliff Jensen Did After Being Released From Prison This Morning
In February of 2015, horse-hung gay porn star Cliff Jensen was arrested in Los Angeles on a fugitive from justice charge. He was then extradited to Florida to serve out a prison sentence stemming from a previous grand theft auto conviction. Today, nearly 18 months later, Cliff Jensen has been released from that Florida prison.
Just hours ago, Cliff Jensen did what anyone would do right after being released from prison. He posted a naked selfie on Twitter.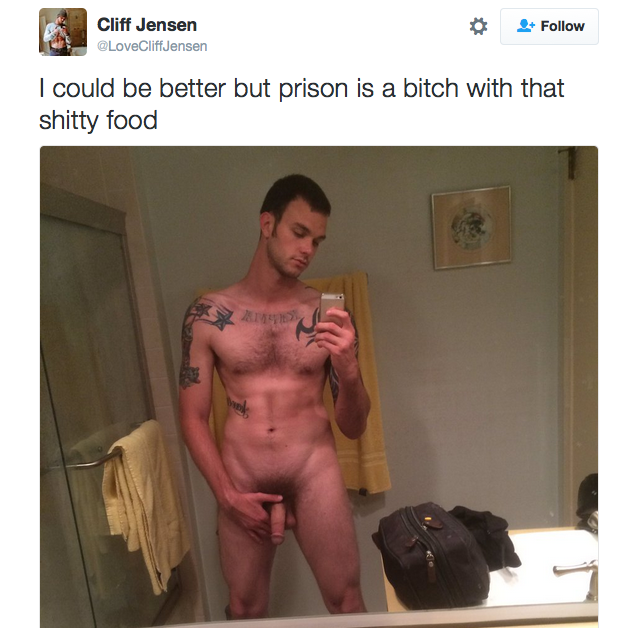 After being out of prison for less than eight hours, it's great to see Cliff Jensen back on Twitter and interacting with his loyal fans. This of course means that it won't be long before he's back to shooting gay porn. But which studio will hire him first?