Trial Date Set In $500,000 "Feces Mansion" Lawsuit Against Michael Lucas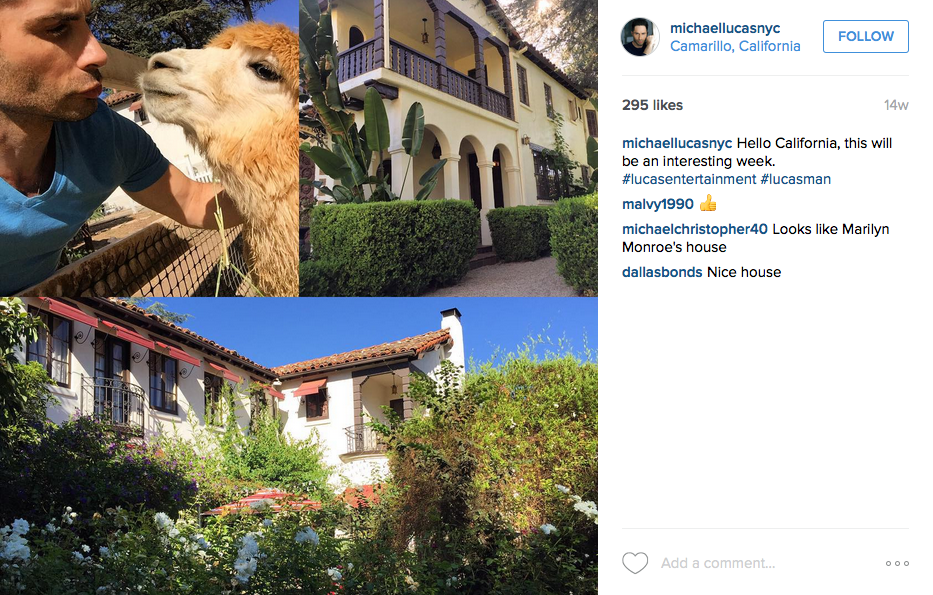 Mark your calendars. A trial date has been set for the civil lawsuit against bareback porn producer Michael Lucas: October 17th, 2016.
The case—which claims that Michael Lucas fraudulently rented a California mansion (seen above, via Lucas's Instagram) for commercial purposes, and then left the property covered in urine, semen, and fecal matter—will be heard in federal court in Los Angeles, and the plaintiff, property owner Kristina Knapic, is seeking at least $500,000 in damages.
Here's a look at upcoming dates (all of which are of course subject to change, if the case is settled in arbitration) leading up to the jury trial, which is expected to last four days: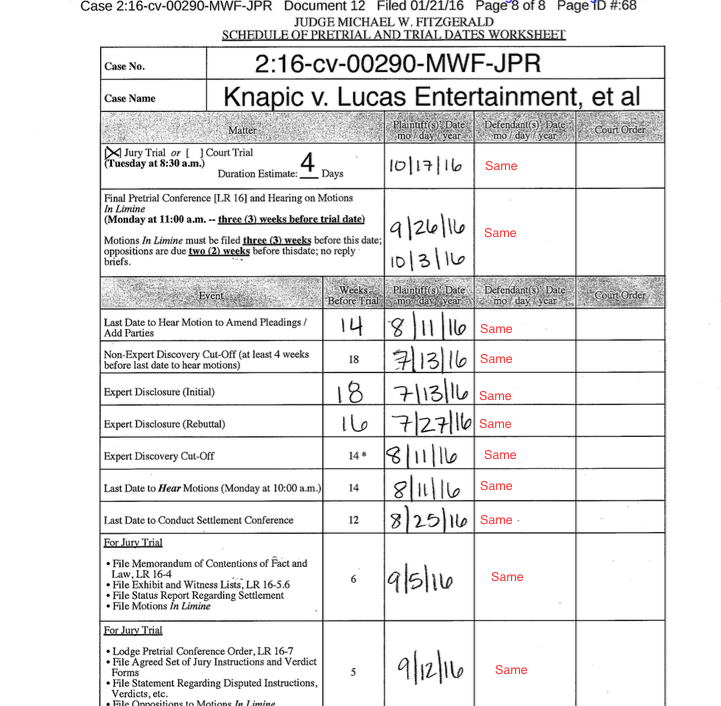 A Report Of Scheduling Conference (essentially a summary of the case for the court) was filed last week, and in it are several new details. To prove her case, Knapic is intending to call Michael Lucas and several of the gay porn stars who were on set as witnesses. Similarly, Lucas is planning on calling Knapic and several of the gay porn stars who were on set as witnesses:
While it's not yet known exactly how much money Knapic is seeking, it'll be at least $500,000—and most of that is based on what Lucas is expected to earn over the next five years from the bareback porn movies shot at the house. Also, while Lucas Entertainment did have two insurance policies, both carriers have denied coverage and refused to defend them in the case:
For discovery, Knapic plans to learn the net worth of Lucas Entertainment and Michael Lucas. She also intends to depose him and the gay porn stars who were on set: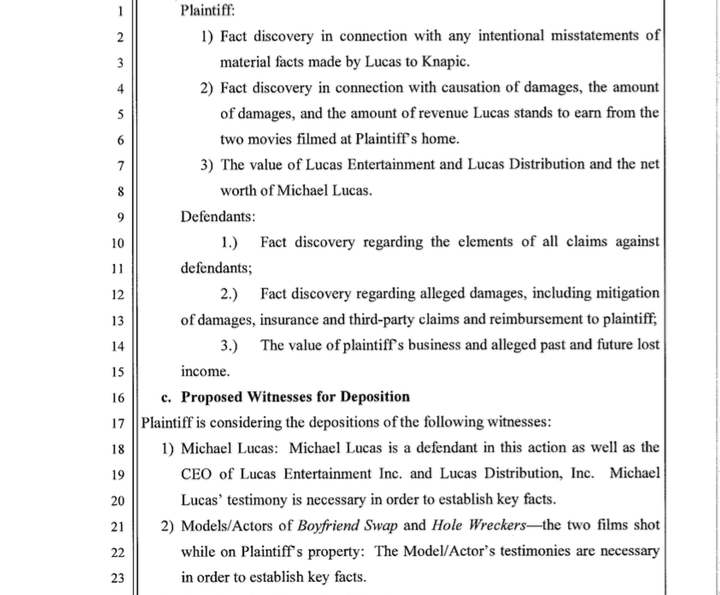 As Str8UpGayPorn previously reported, Michael Lucas could have settled this case for $150,000 back in September of 2015. Because he didn't believe he was in the wrong (or he didn't have the $150,000), he now stands to lose at least three times that amount and have sensitive information about his business and his personal life made public, all the while dragging multiple gay porn stars—including Jake Andrews, Rafael Lords, Spencer Whitman, Ashton Summers, Hugh Hunter, and Dylan James—through the mud and into federal court with him.