Adam Ramzi Asks To See Matthew Bosch's Cock, And You'll Never Guess What Happens Next
Titan's Swap—a movie about "generous studs anxious to Swap more than just smiles when open couples visit for a fun getaway"—starts today, and this first scene stars excellent cocksucker Adam Ramzi taking on the excellent cock of Matthew Bosch.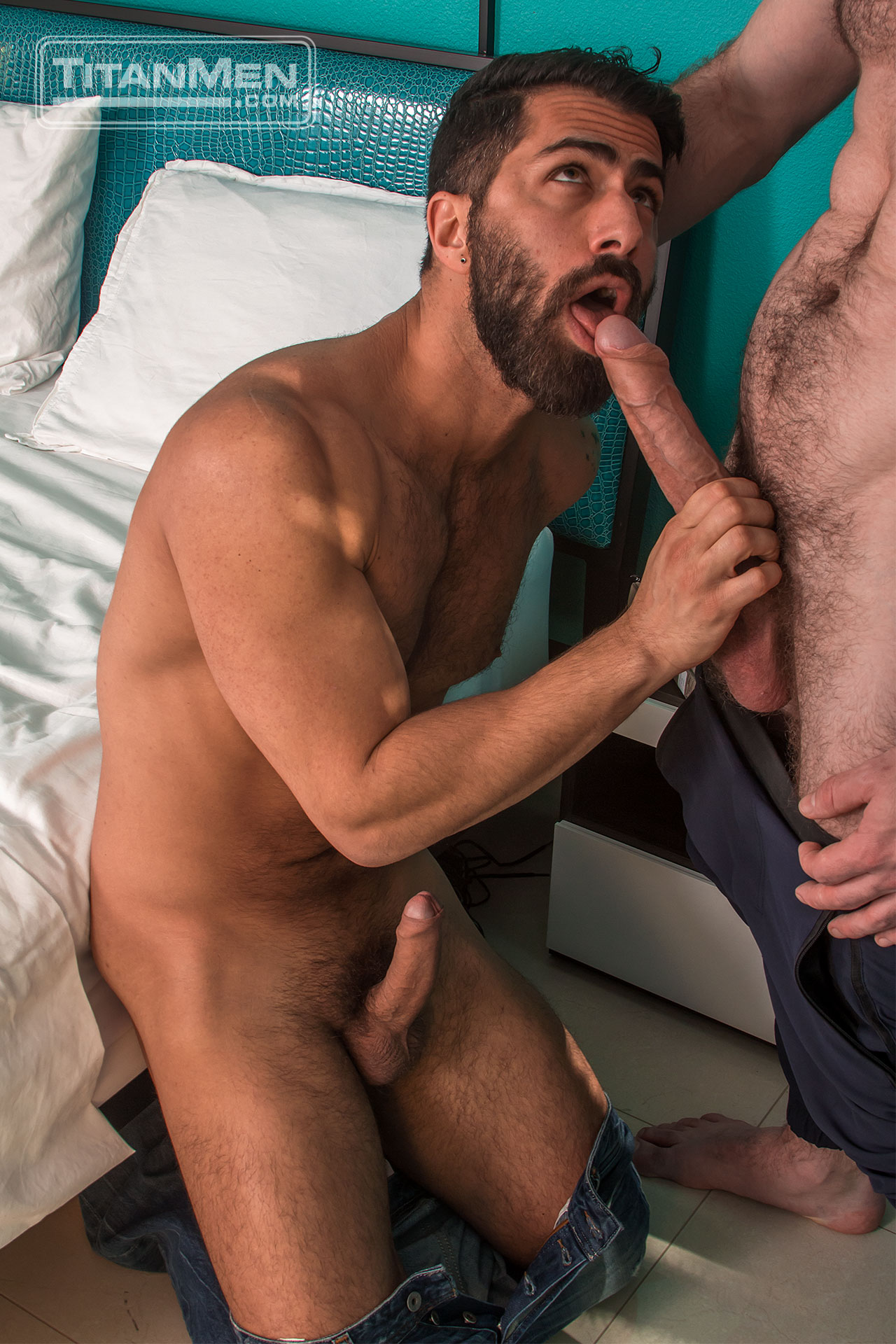 Given their looks and performance skills, Matthew and Adam can do no wrong. But, the horrifically atrocious turquoise-colored wall and curtain (and matching bed headboard!) in this room almost distract from their hotness. Luckily, the fucking is good, so eventually you overlook the furnishings.
Trailer (watch full scene here):
[
TitanMen: Matthew Bosch Fucks Adam Ramzi
]