Today In Waiters Fucking Customers Bareback On Restaurant Tables: Adrian Hart Fucks Logan Aarons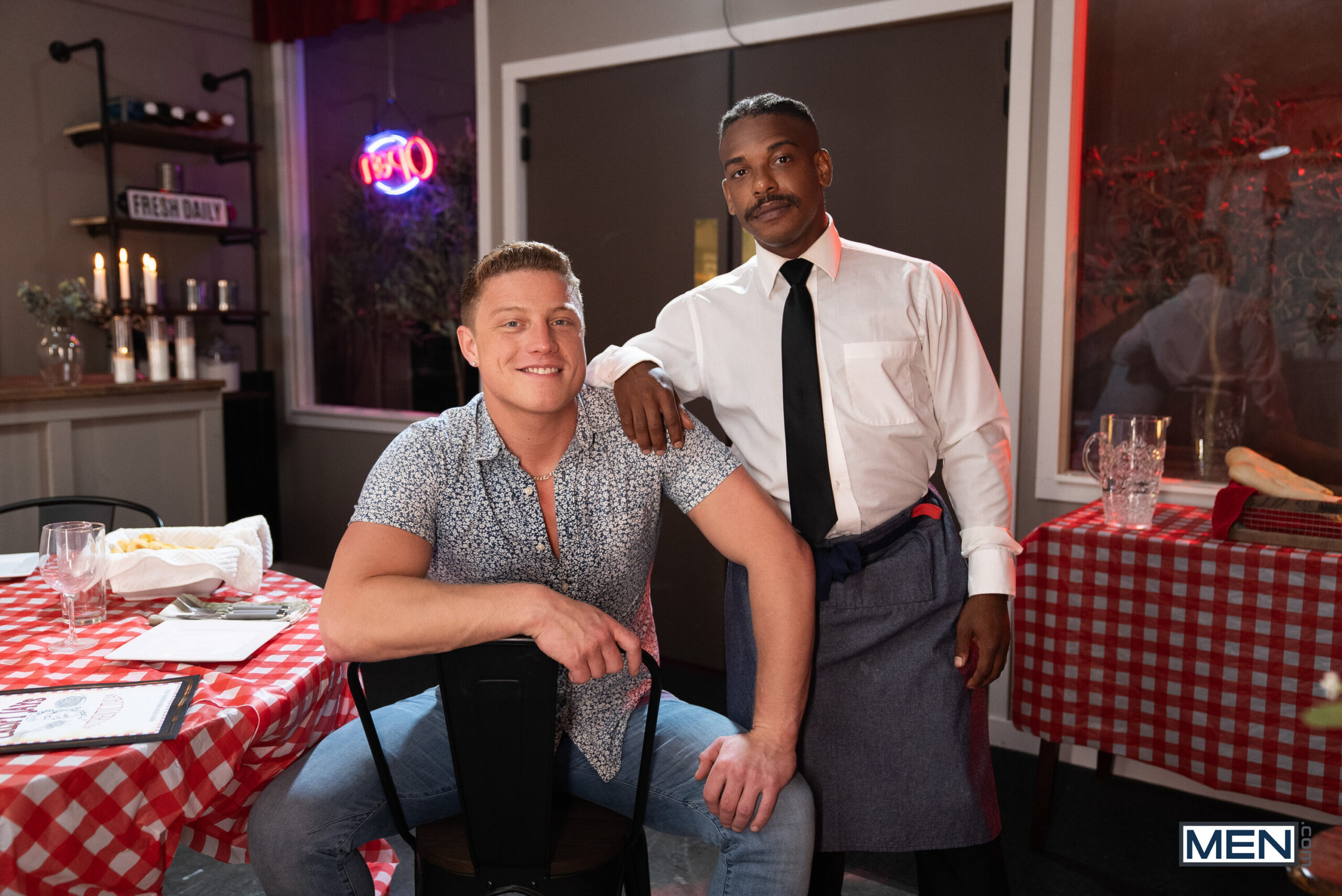 OK, I won't waste too much of your time with a long description since we've seen this 8594049849 times before.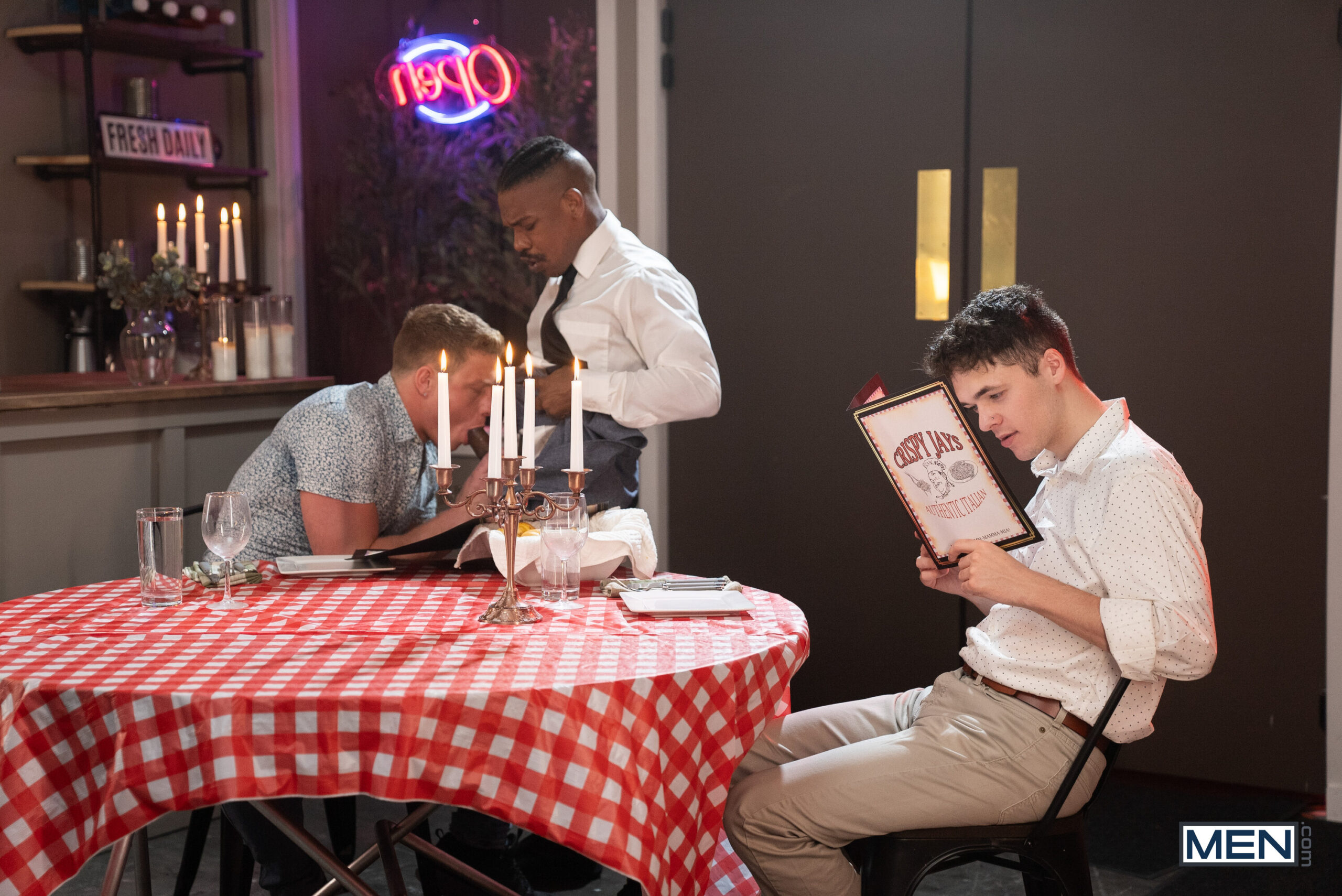 In short: Troye Dean and Logan Aarons are on a first date, but Troye turns out to be super annoying, so Logan flirts with Adrian Hart (the waiter) instead. And by "flirts," I of course mean that Logan sucks Adrian's cock while Troye can't see them, because he's reading a menu.
Adrian then sucks Logan's cock under the table, but when Troye drops a breadstick on the ground, he catches Adrian sucking Logan's cock.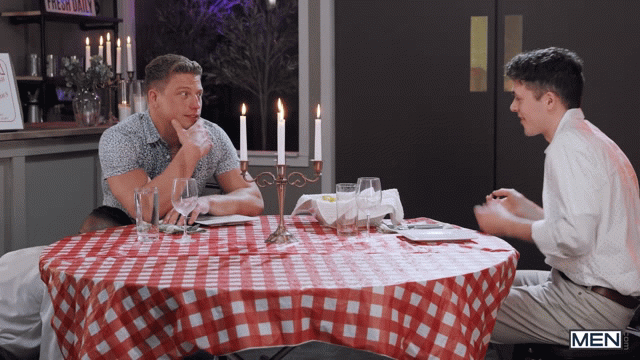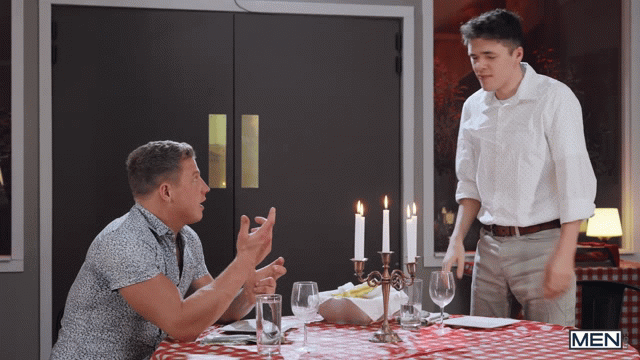 Troye has a meltdown, throws a glass of water on Logan, and then storms out. You'll never guess what happens next…
Spoiler: Adrian fucks Logan's ass bareback. The end.
If it weren't for the combined beauty of Adrian and Logan (it's so hot how massive Logan looks being fucked on that table), I'd say skip this. But, they're too gorgeous together to ignore. Also, there's apparently not a single other person in this entire restaurant? Probably not a surprise, given all the health code violations (e.g., placing bare buttocks on a countertop, performing oral sex and having condomless anal intercourse in a dining room).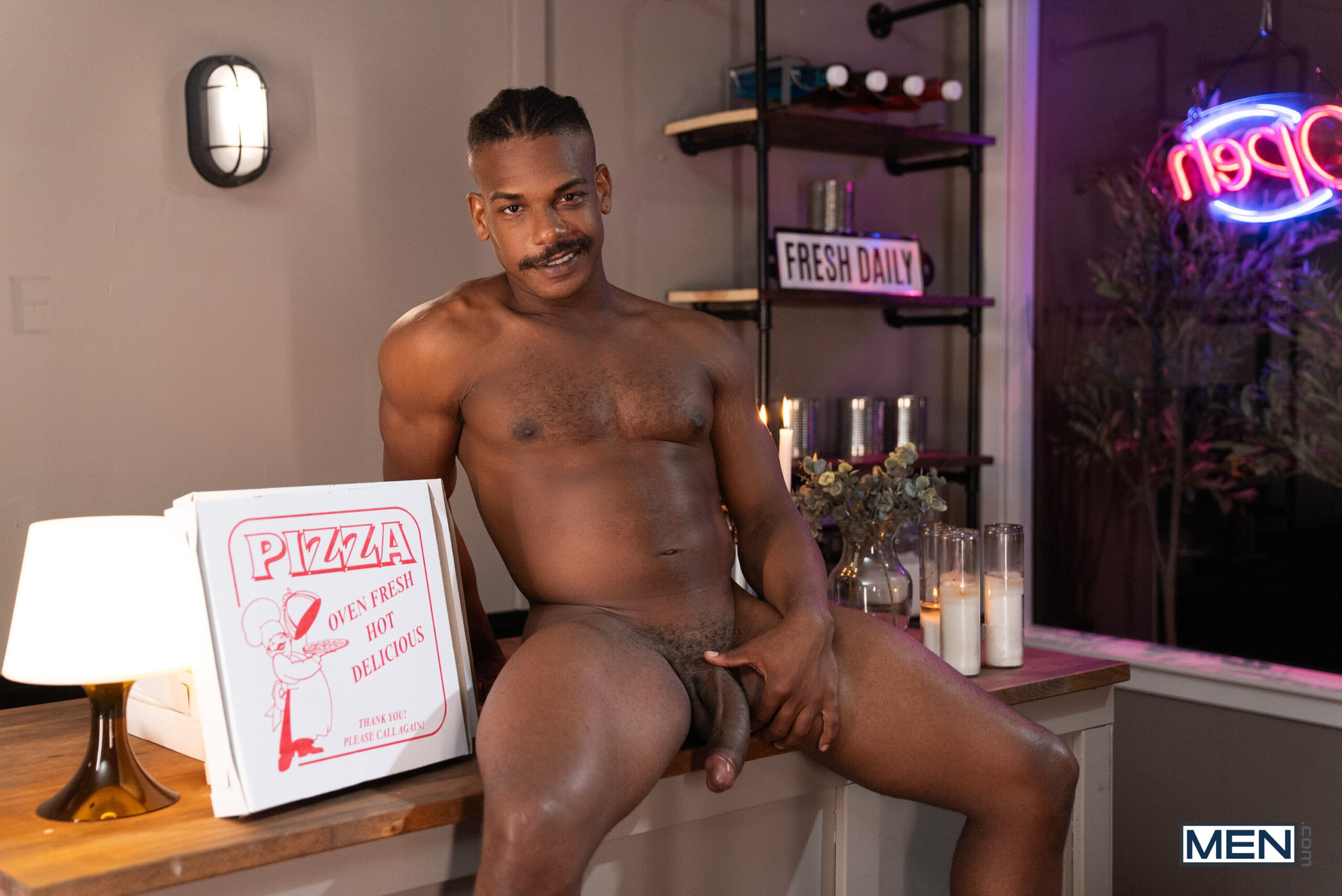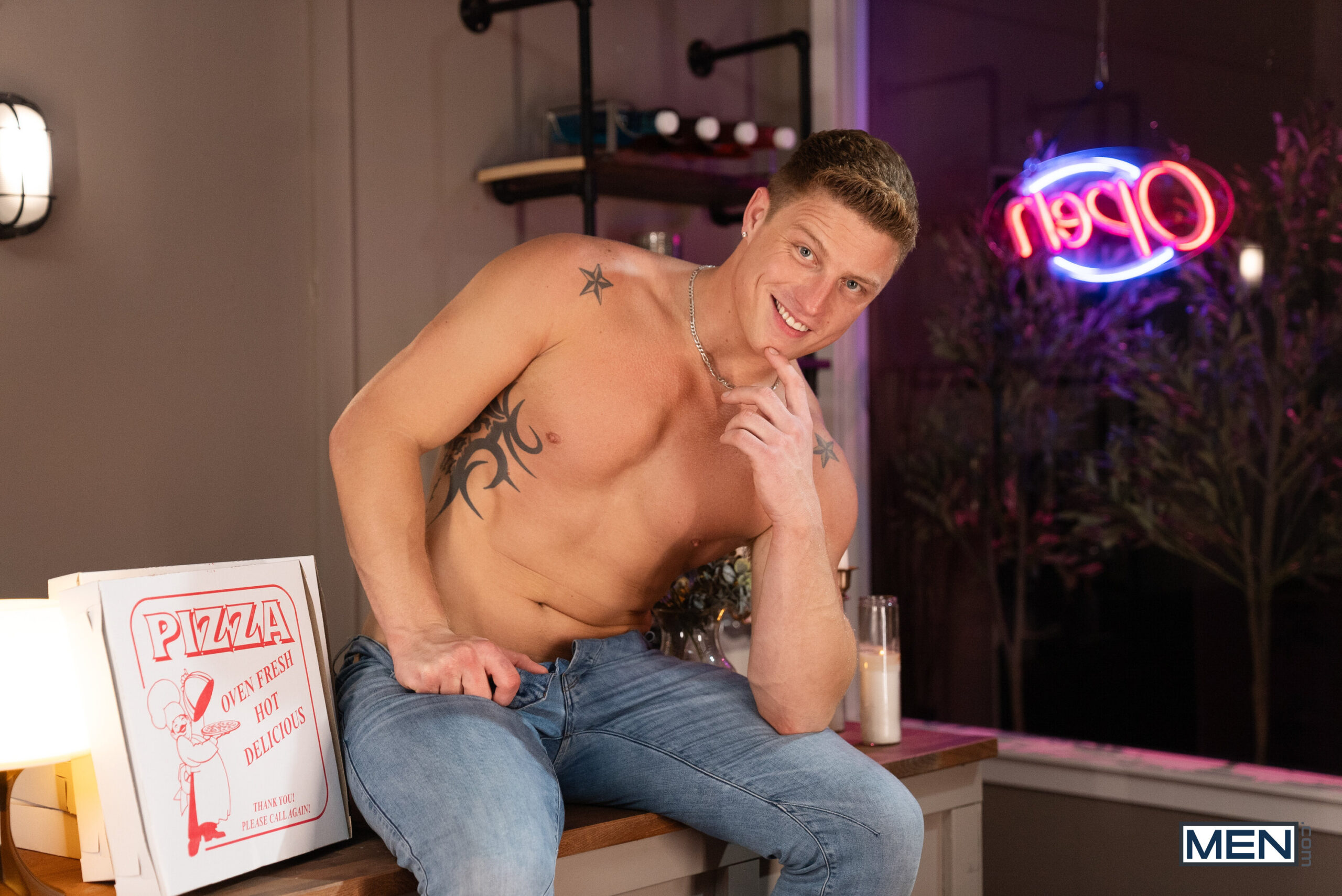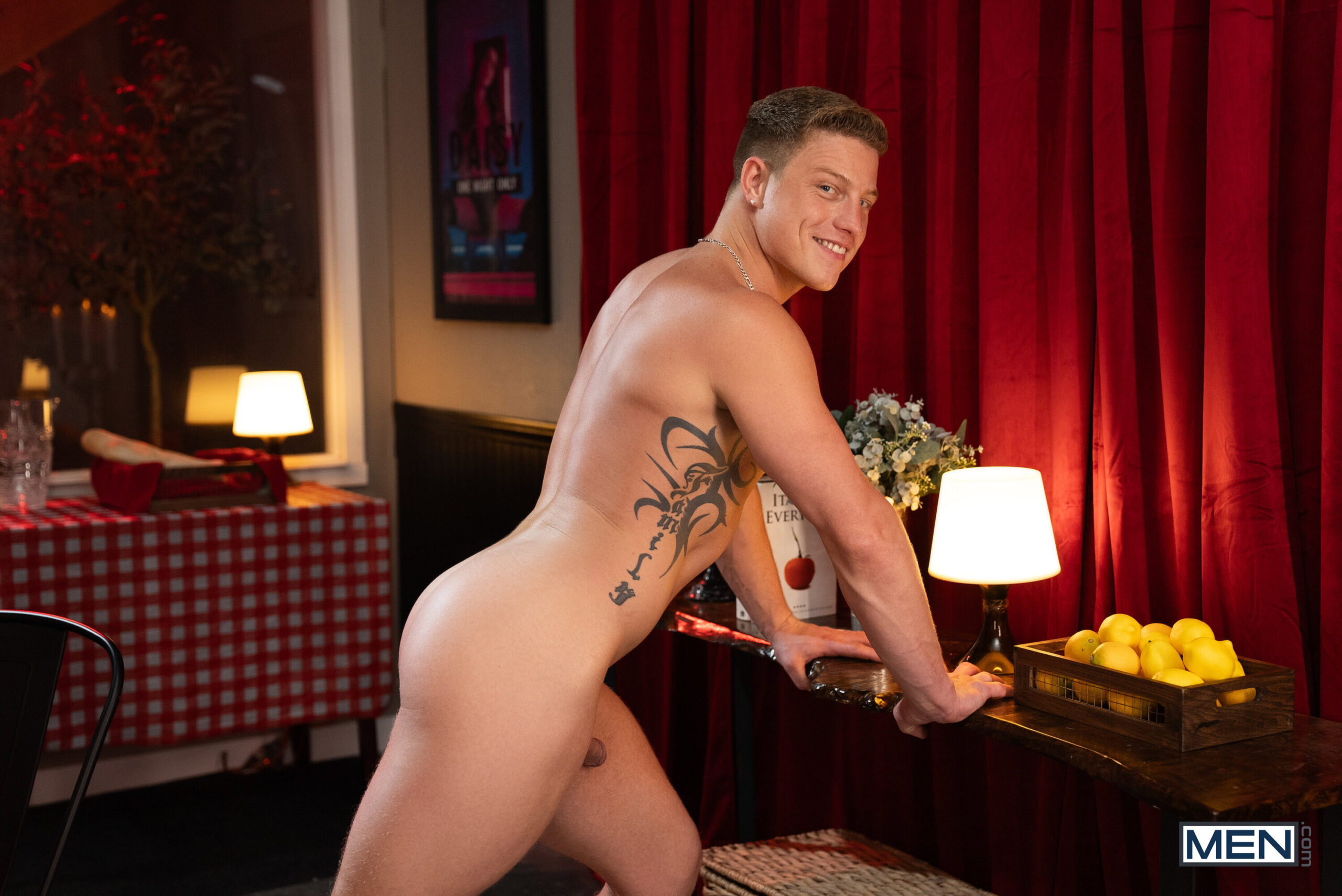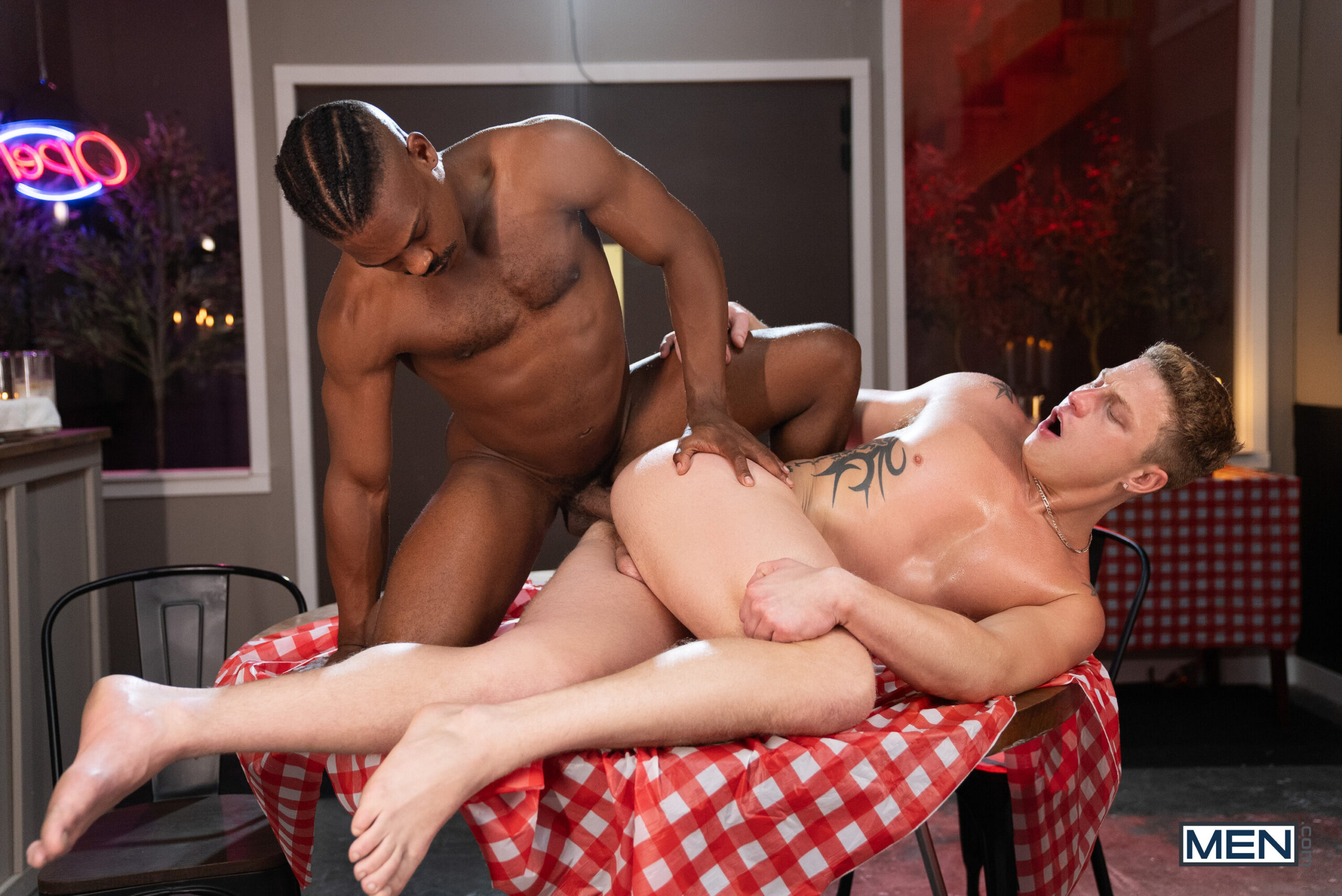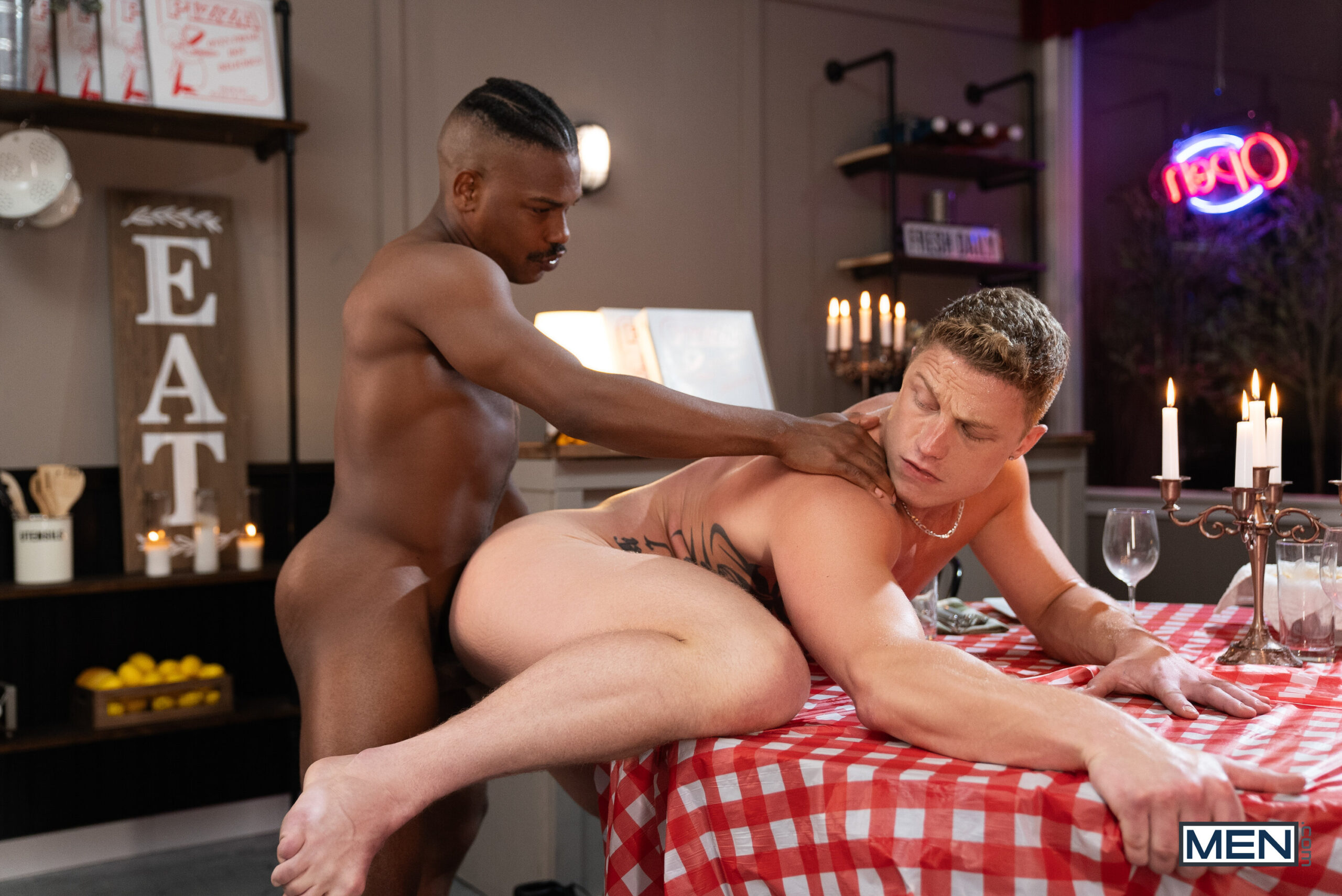 Clip #1 (watch full scene here):
Clip #2 (watch full scene here):
[
Men.com: Adrian Hart Fucks Logan Aarons Bareback
]