Hot Or Not: Gay Porn Star Adrian Monroe
Big-dicked and blue-eyed newcomer Adrian Monroe makes his gay porn debut on GayHoopla in a few days. Would you hit it?
His body is nice, and kind of giving me gymnast vibes.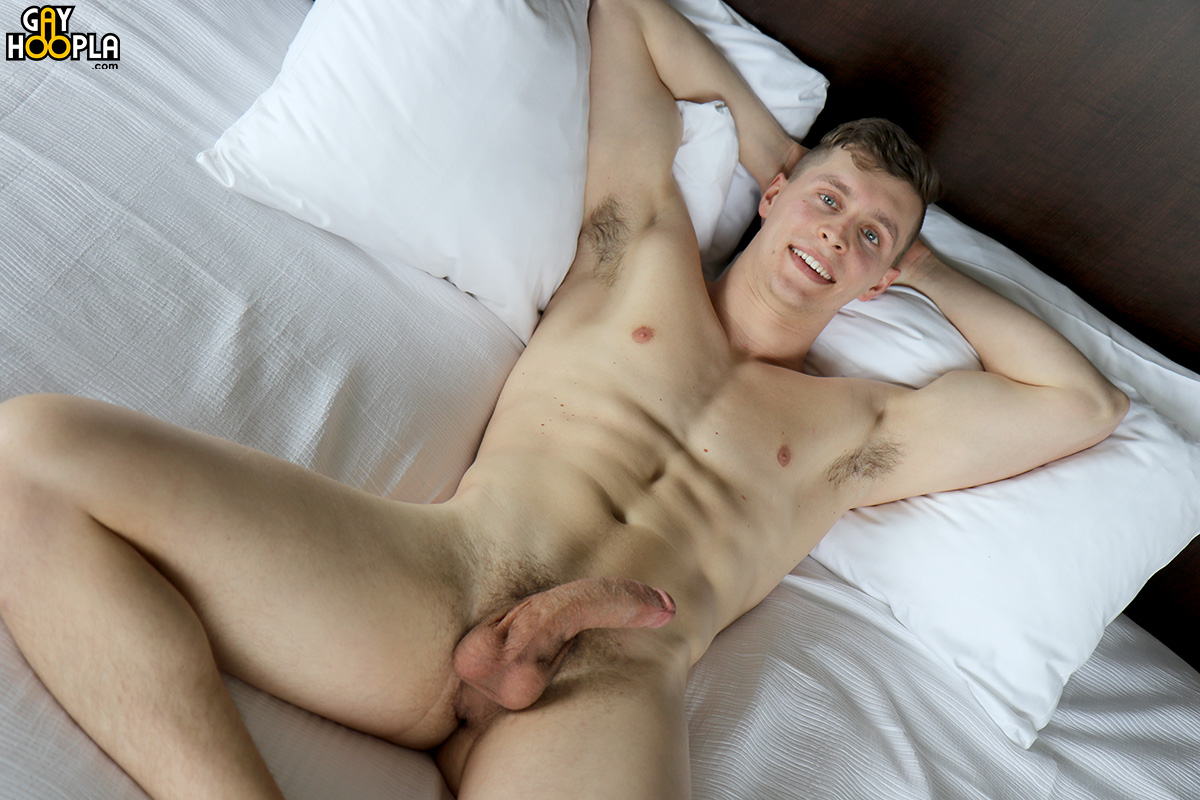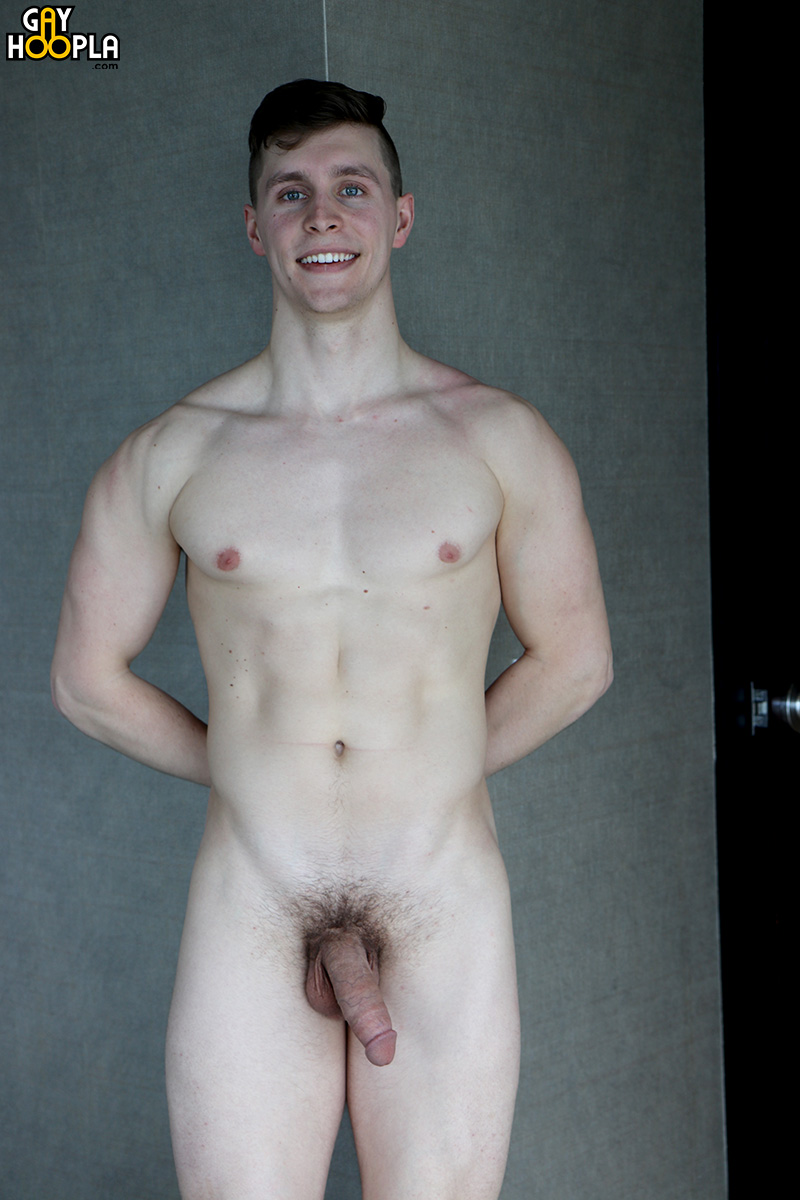 He could definitely stand to visit a tanning booth, or at least walk outdoors and spend two minutes in the sun? Then again, I am not one to talk. I never leave the house either.
Good news, as GayHoopla has already announced that Adrian Monroe will be back to fuck:
We're actually super excited about Adrian Monroe because he's down! That's right, you will get to see him fuck! He's super chill and easy going. He's got a huge dick and nice ass as well and has some past experience with pegging. For his first time hooking up on film with a guy, he killed it! He wasn't nervous like we thought he'd be… he did a terrific job.
For guaranteed success, they should have him flip-fuck with Collin Simpson. No pegging though, please.
The dick is a major selling point here, but are you sold? Vote below.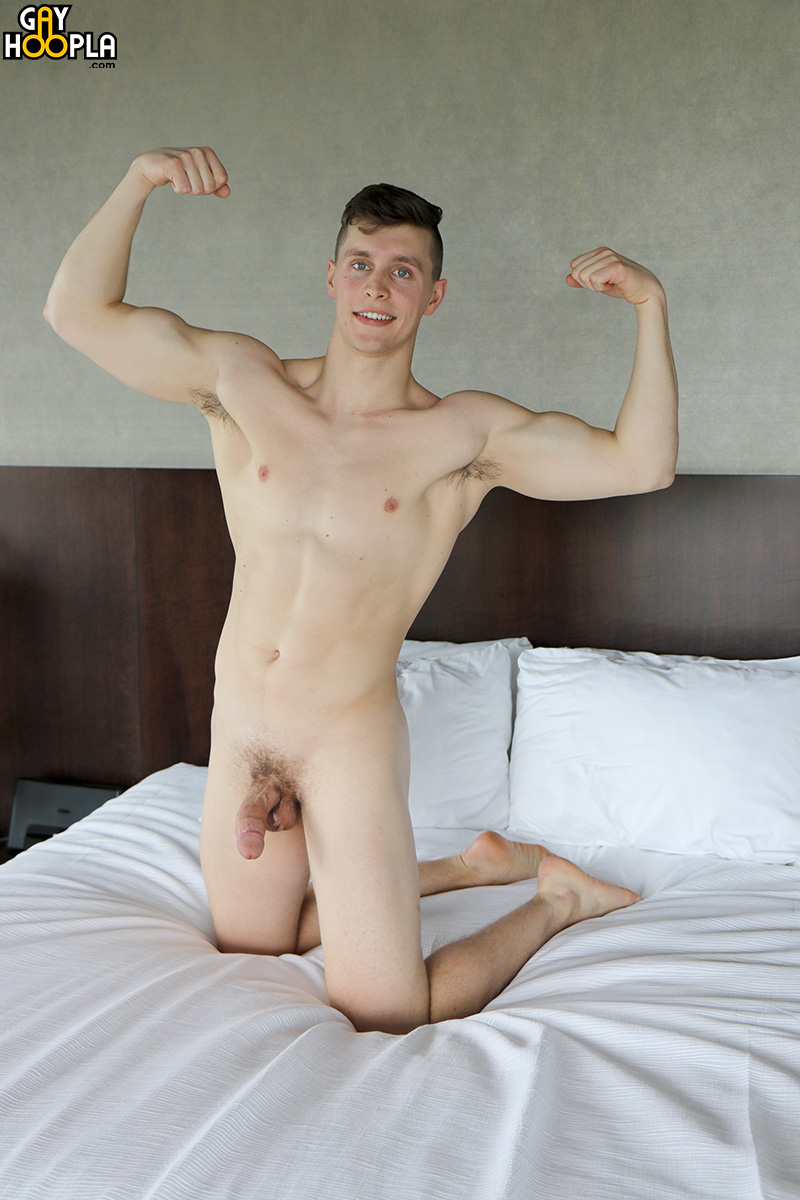 Trailer (watch full scene here):
[
GayHoopla: Adrian Monroe
]