Greyson Myles Creampies HIMSELF And Aiden Ward Cums THREE Times In Epic CockyBoys Jeep Fuckfest
Just call him Triple-Load Aiden, because gay porn star Aiden Ward is cumming three damn times in his new CockyBoys video. Plus, powerbottom Greyson Myles has his own trick up his sleeve (and up his hole, literally) in this scene, because he manages to creampie himself while Aiden is topping him balls-deep. For all these insane highlights, please see the gifs below as Aiden Ward fucks Greyson Myles in the CockyBoys jeep: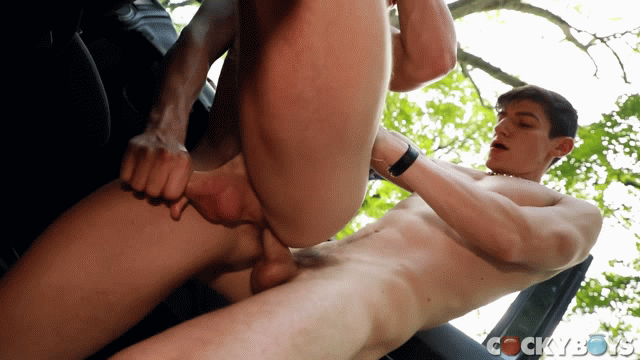 Before the multiple cum explosions, it's hot to watch Aiden looking around for passersby as he plows Greyson in the jeep.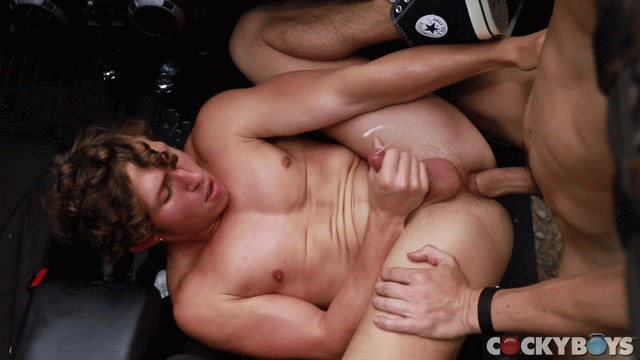 When it's time to cum, Greyson is up first, and he busts so much nut all over the place, you can see some of his load flying onto Aiden's cock, who continues fucking Greyson and is therefore pumping Greyson's own cum into his ass. It's the best (and only) self-creampie of 2023 thus far.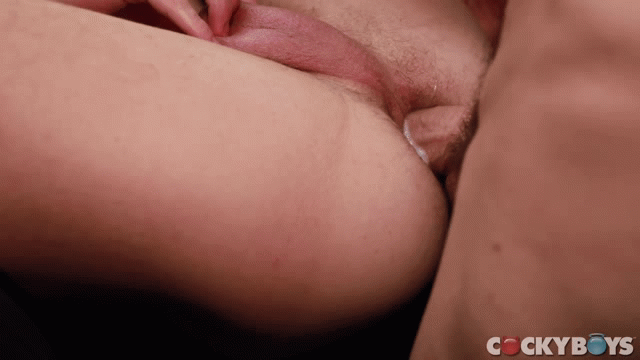 For Aiden's first load, he cums while he's fucking Greyson's ass, then continues sliding his engorged, cum-covered cock in and out.
But wait, there's more! The sight of Greyson pushing all the cum out of his hole makes Aiden horny again, so he decides to bust another nut, and this is less than a minute after his first one.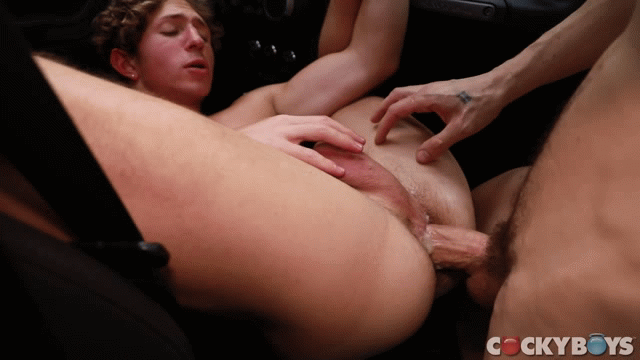 Double the creampie, double the fun! Actually, triple the creampie, given that there are now three loads inside of Greyson: Two from Aiden, and that first one from Greyson himself.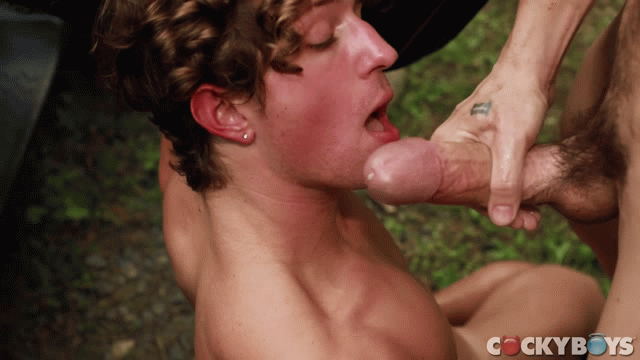 You didn't think he was done yet, did you? Good things always come in threes, and for his third cum shot, Aiden Ward ejaculates (I've officially run out of synonyms for "cum shot") into Greyson's mouth.
And for Aiden's FOURTH cu—haha just kidding. He "only" cums three times. But here's one more farewell gif from the end of the video, with some kissing, snowballing, and Aiden going back down to felch all that cum out of Greyson's sweet hole: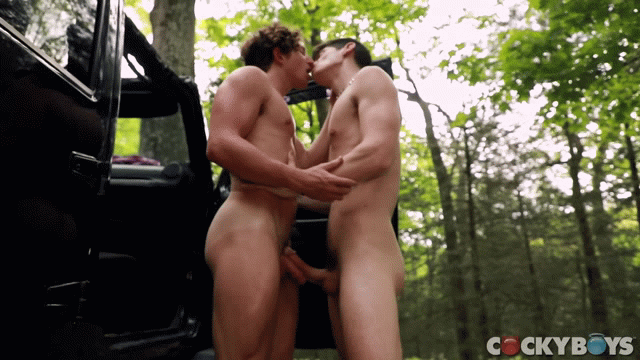 Photos from yet another video starring Aiden Ward that's a contender for Scene of the Year, via CockyBoys: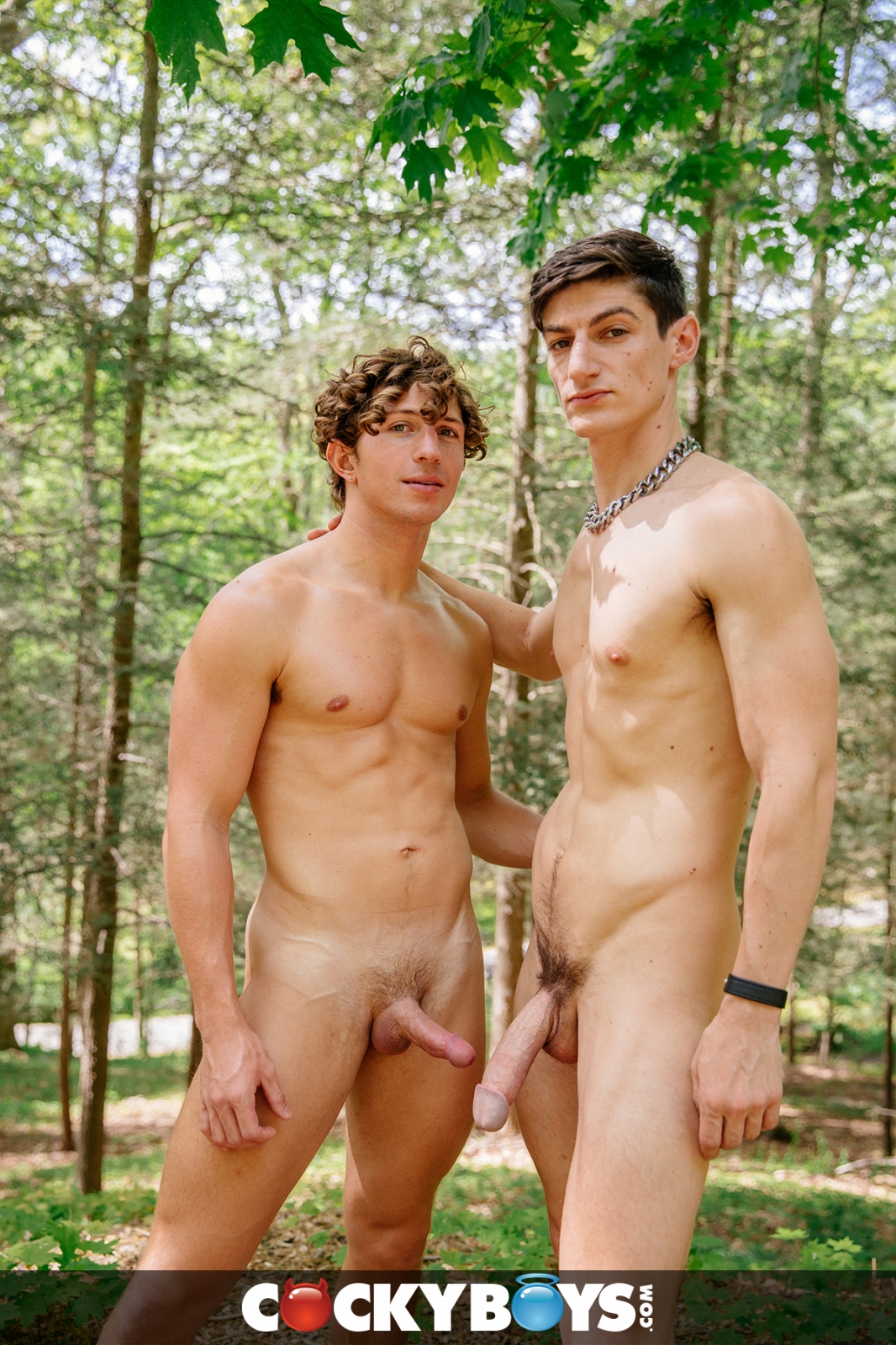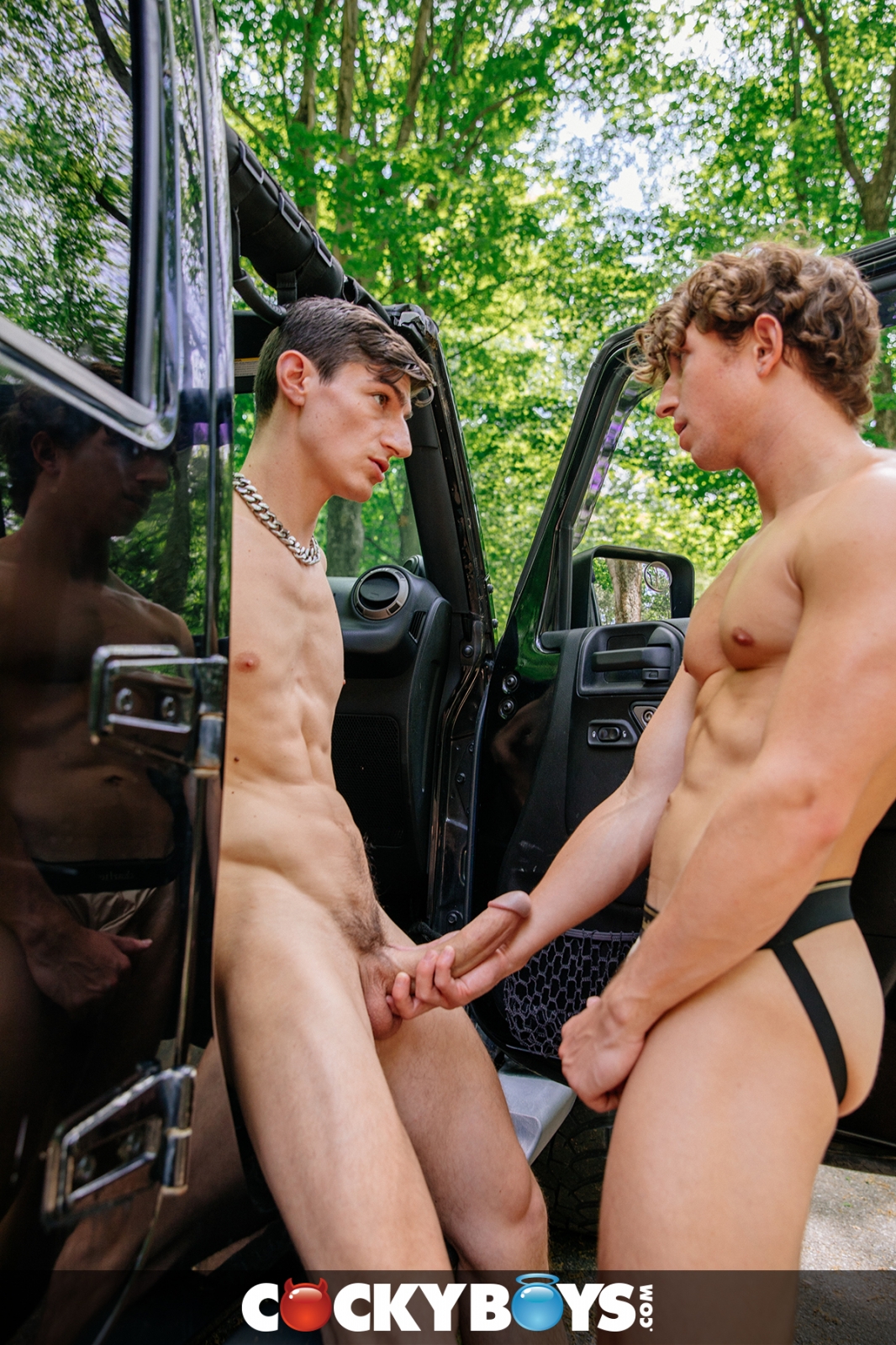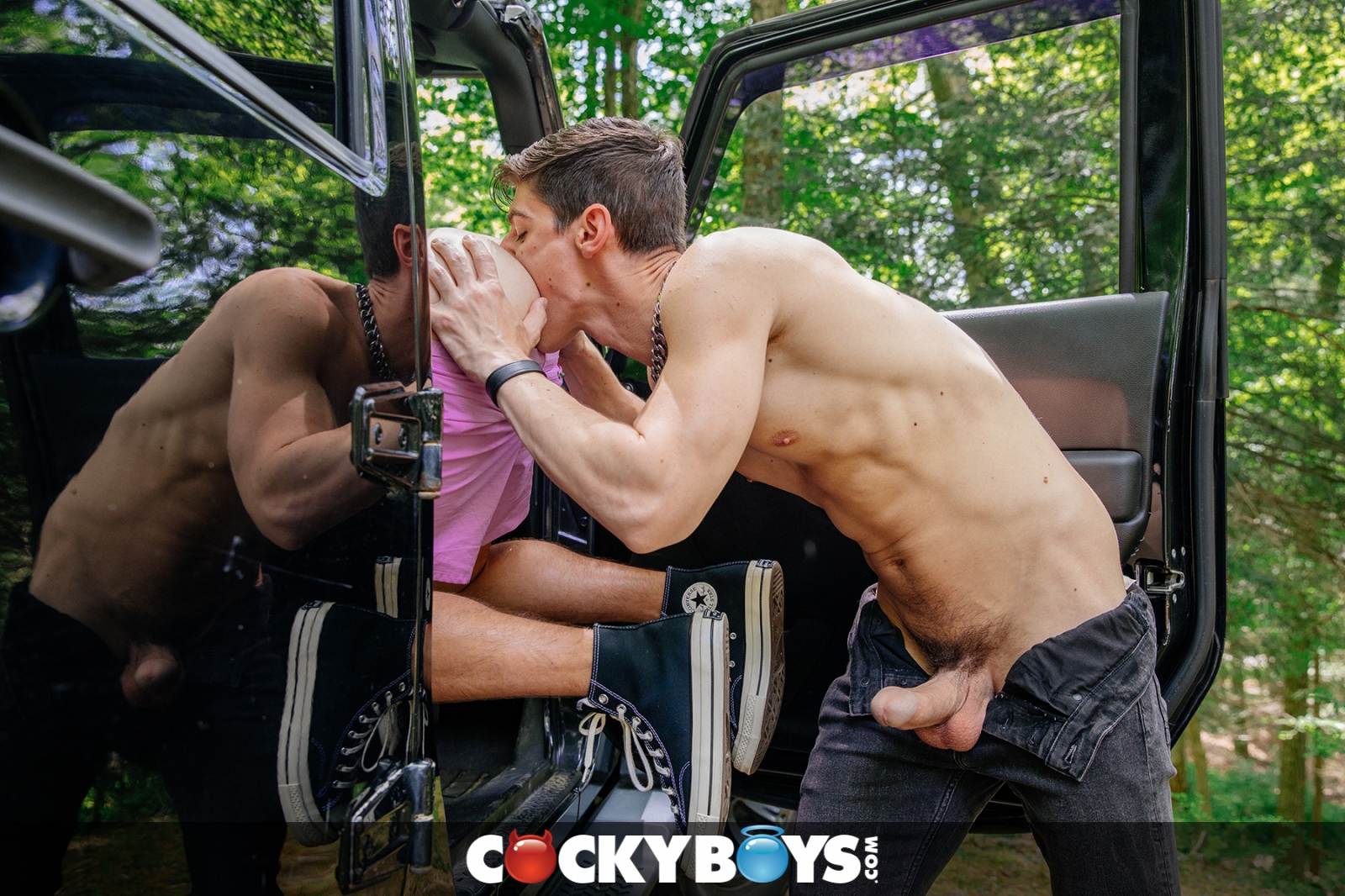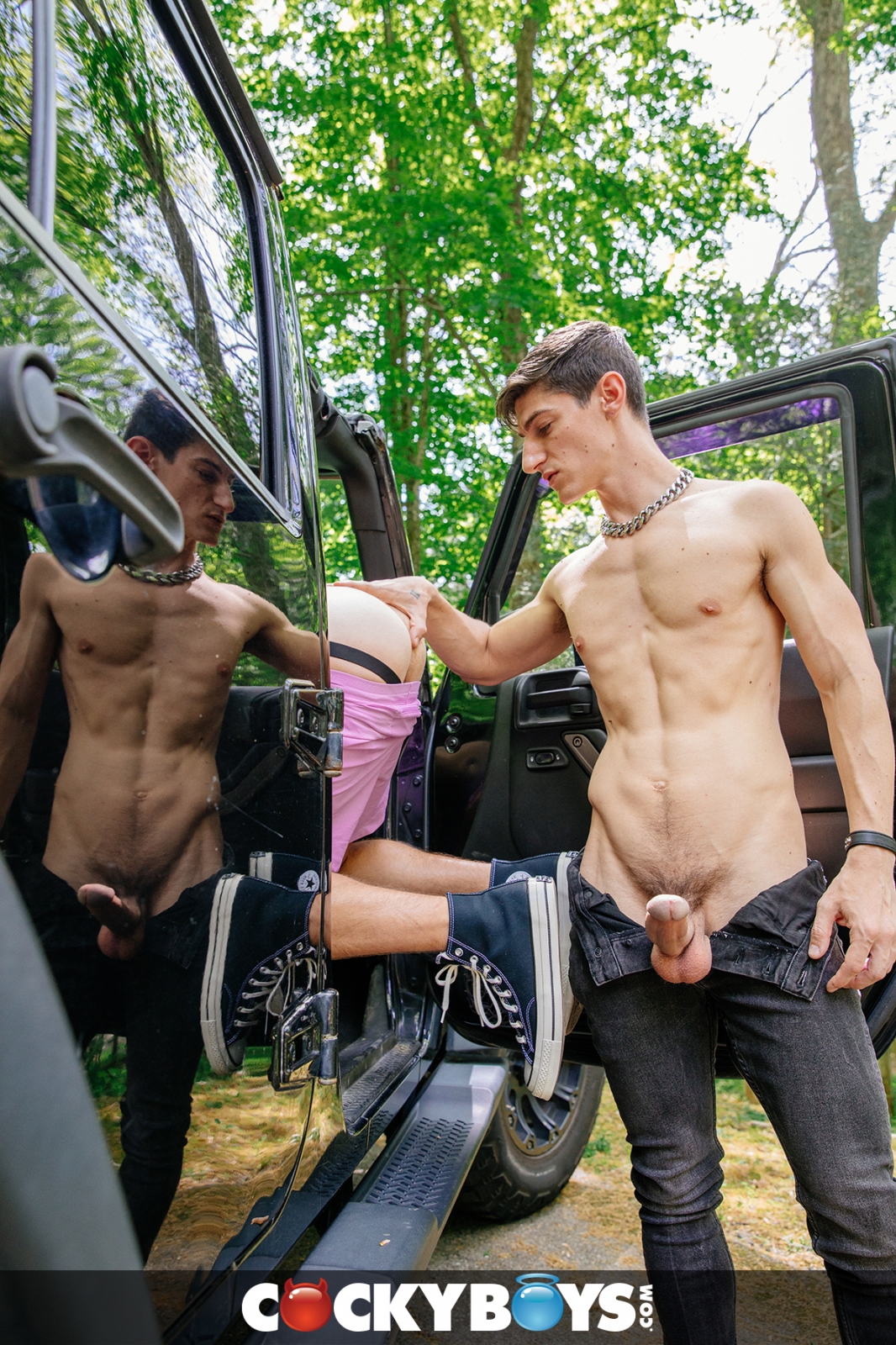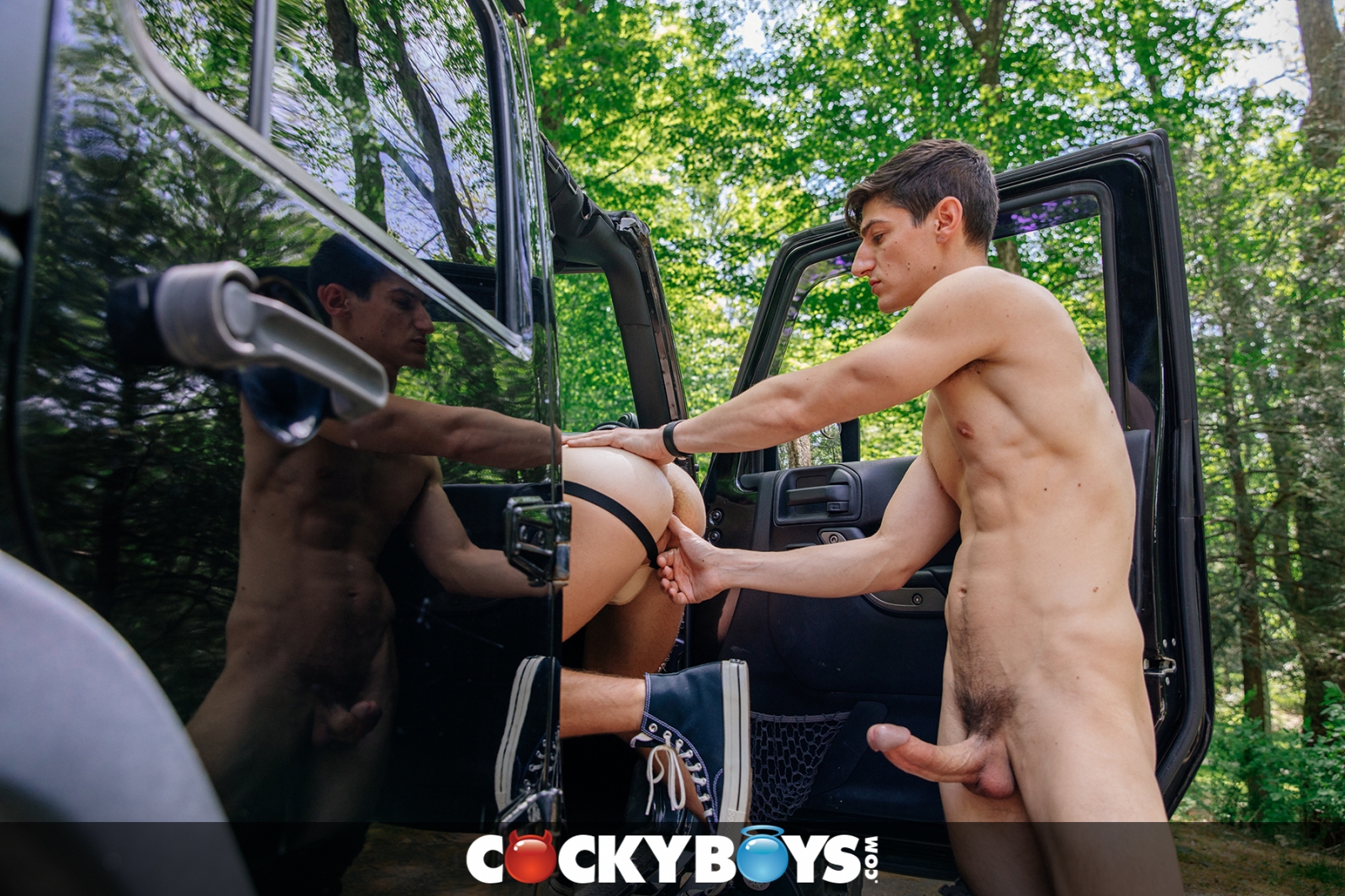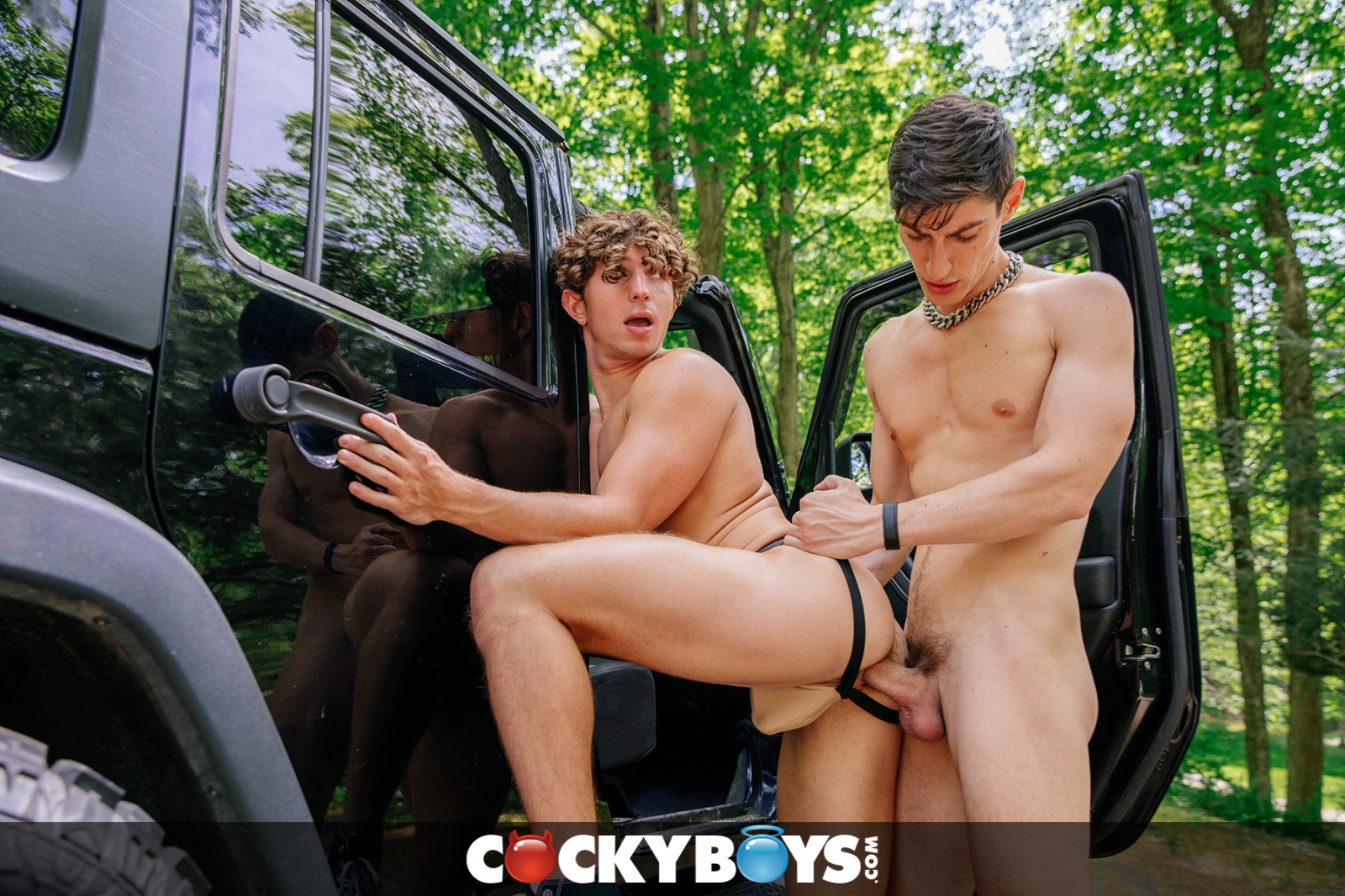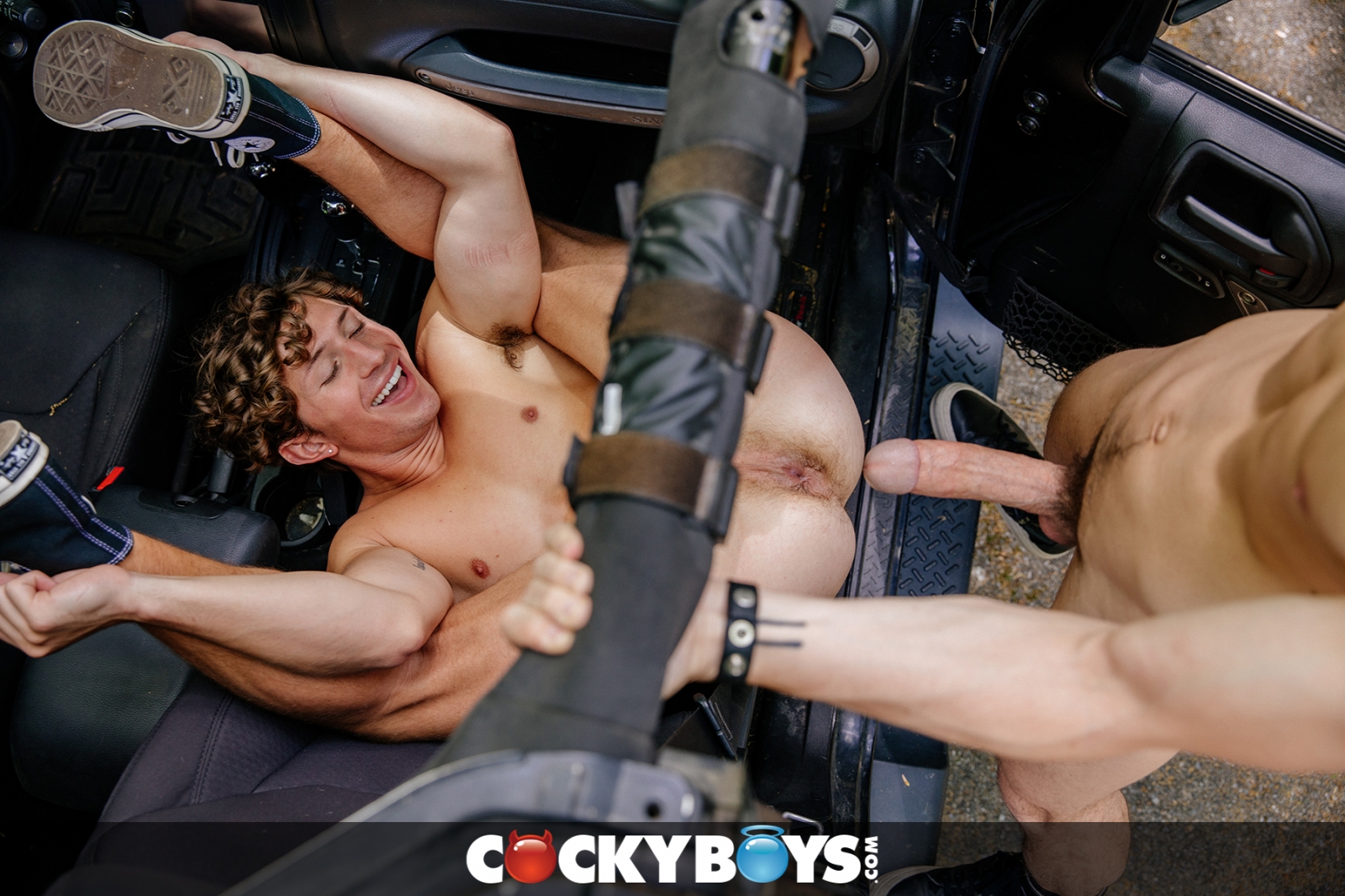 Trailer (watch full scene here):
[
CockyBoys: Aiden Ward Fucks Greyson Myles Bareback
]