Alabama Mayor Commits Suicide After Being Outed As Cross-Dresser By Right-Wing Blog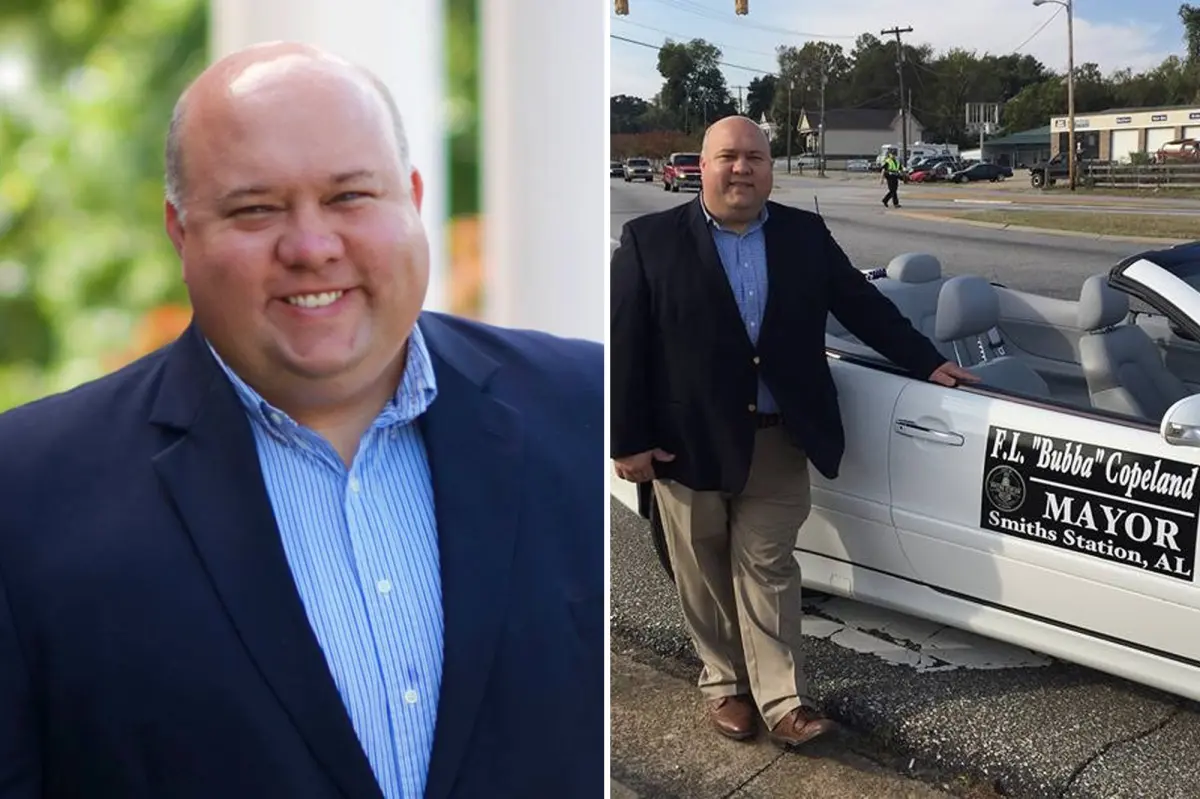 Alabama mayor F.L. "Bubba" Copeland shot himself to death yesterday after being outed by a right-wing blog as a cross-dresser. Copeland, a member of the Republican party who was also a Baptist pastor at a local church, had been mayor of Smiths Station, Alabama since 2016, and was a married father of three children. Per local news site AL.com, police received a request for a welfare check on Copeland and found him driving in Beulah, Alabama (about 20 minutes away from Smiths Station), which led to a slow speed pursuit yesterday afternoon. When Copeland pulled over, he stepped out of the car and shot himself in the head in front of an officer:
Sheriff's deputies received a request for a welfare check for Copeland around 4:14 p.m. Friday, the office said later. Copeland was found in Beulah when a slow pursuit was initiated with the mayor's vehicle. Copeland turned off Lee County Road 279 and on to Lee County Road 275 just north of Yarboughs Crossroads and pulled over.

"He exited the vehicle, produced a handgun and took his own life," the sheriff's office said.
[AL.com]
On November 1st, two days prior to Copeland's suicide yesterday, an Alabama-based right-wing blog called "1819News" outed the mayor as being transgender, publishing multiple photos of Copeland in women's clothing, wigs, and makeup that were taken in Copeland's home. Using a pseudonym, Copeland had uploaded the photos and replied to other users on a Reddit thread at various times over the last year, and when confronted by 1819 about this activity, Copeland denied being trans but admitted that he cross-dressed as a means of "getting rid of stress," calling it a "hobby" and a "fantasy." He also said that his wife was aware of the activity, and following the interview, he deleted his Reddit posts (one of which is below) and asked 1819 not to publish their story.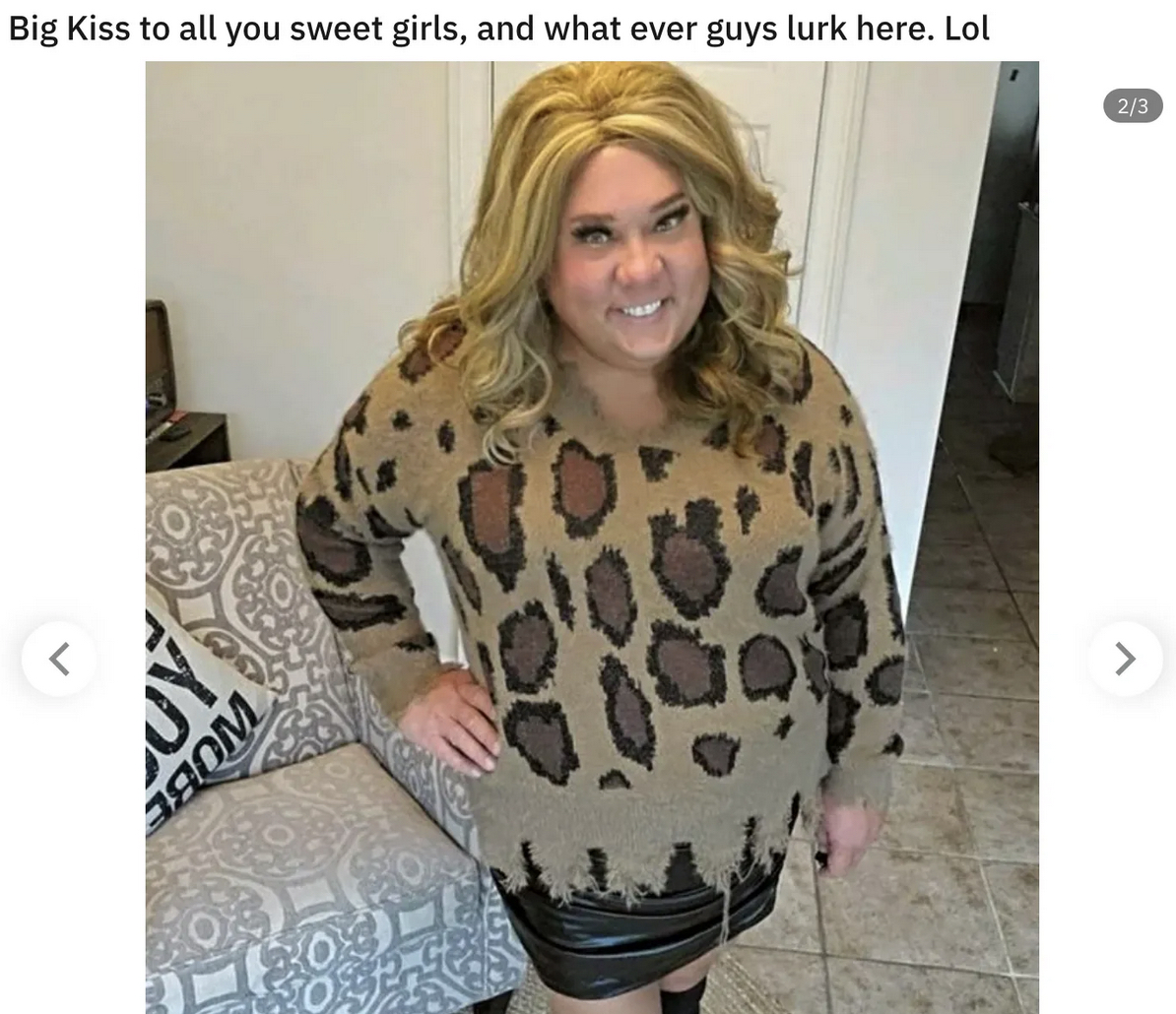 As mayor and pastor, Copeland has no public history of making disparaging remarks about cross-dressers or trans people and has had no role in laws or policy decisions involving the LGBT community.
The day after the outing, leaders of the Alabama Baptist State Convention released this "statement of concern":
"We have become aware of the alleged unbiblical behavior related to the pastor of the First Baptist Church of Phenix City. We are praying for the leaders of the church family as they seek to determine the truth concerning these accusations. As the people of God, we pray for the pastor and his family as well. We are in consultation with the Russell Baptist Association's leadership as they endeavor to assist the First Baptist family during this critical time of need."
The person who published the outing on 1819 calls himself Craig Monger, and his bio states that he reports on crime and politics after growing up in "Communist China":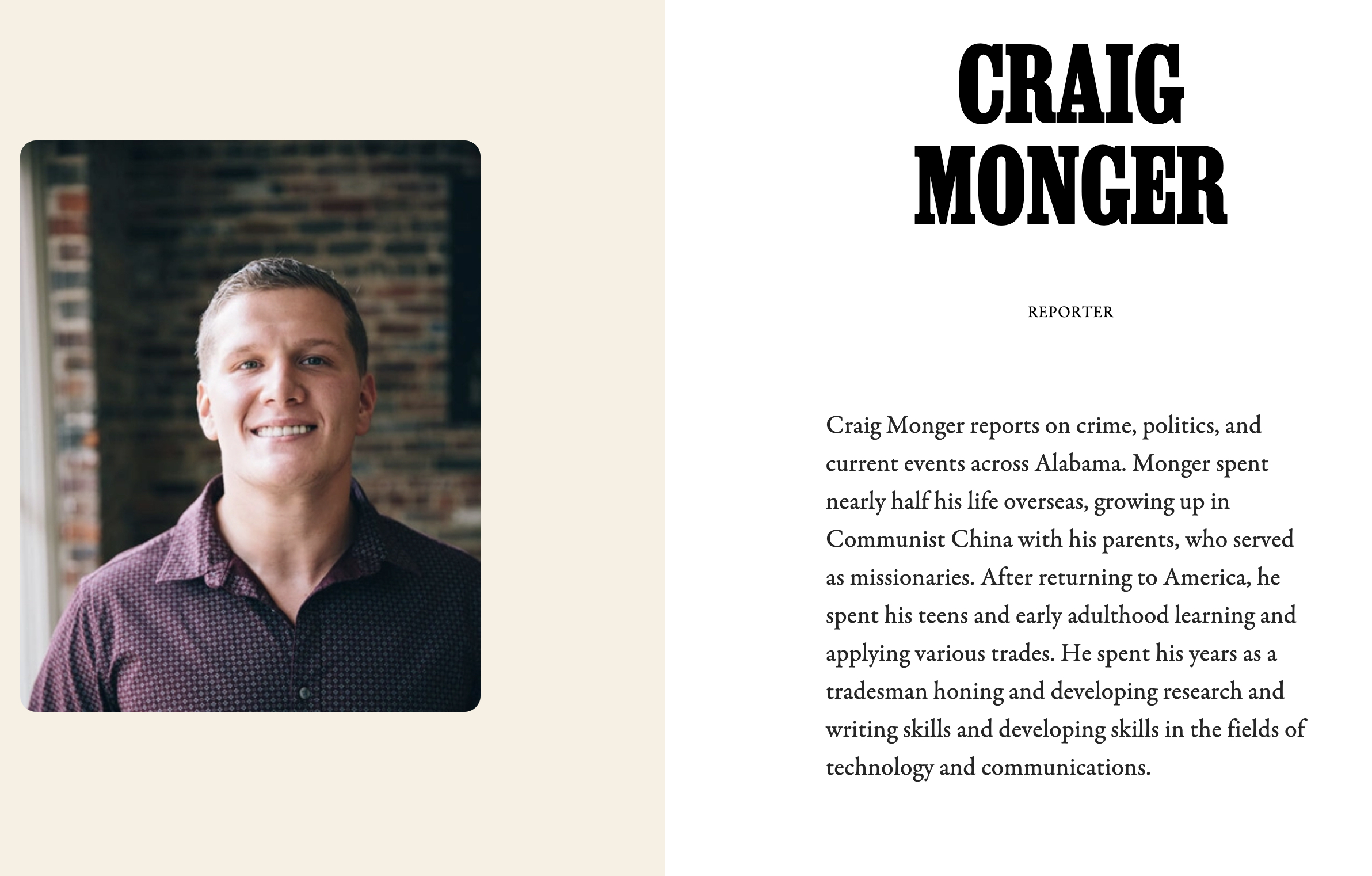 1819 and Monger posted several tweets promoting the outing and even the subsequent suicide, and hundreds of Twitter users replied saying that 1819 and Monger were responsible for Copeland's death. Some of those replies: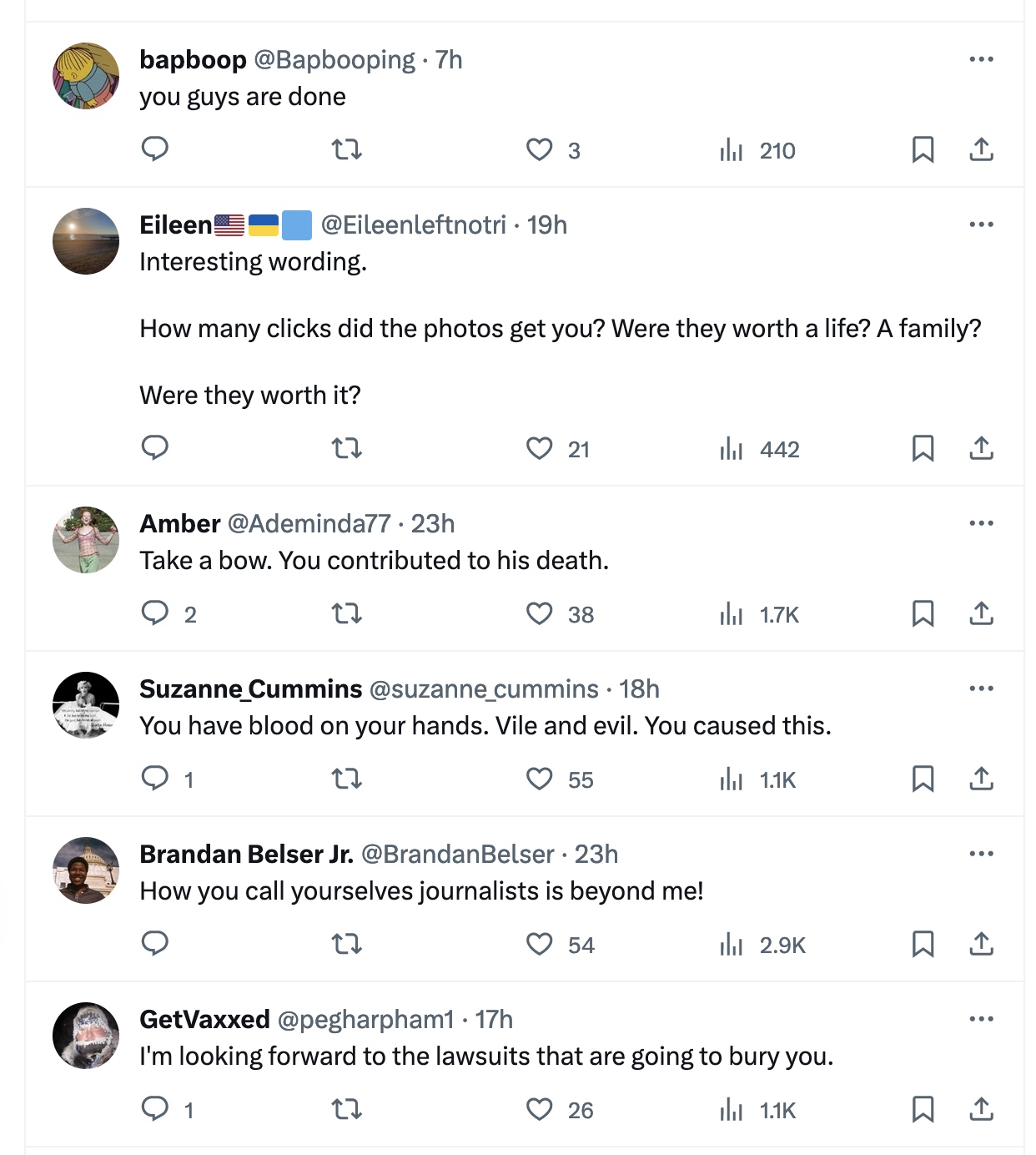 On Wednesday evening, just hours after he was outed and two days before he took his own life, Copeland addressed parishioners at his church to apologize for taking the photos and for causing anyone any embarrassment. "This will not cause my life to change…this will not waver my devotion to my family," Copeland said. The church service was streamed live on Facebook, and here was Copeland's apology: