Is Alexander Skarsgård's Giant Cock In Last Night's Big Little Lies Real Or Fake?
The desperate-for-cock-on-TV part of me wants to believe that is completely real. The part of me living in reality (which is not a very big part) knows that this is fake. Last night, HBO's Big Little Lies featured a scene with Nicole Kidman and Alexander Skarsgård's characters having a fight, and it may or may not have included a glimpse of Alexander Skarsgård's hard cock. Is it real, or is it a prosthetic?
Alexander Skarsgård's character is trying to force himself on his wife, played by Kidman, and he's (obviously) flaunting a large erection. The scene turns violent (most of their scenes together do), and Kidman's Celeste ends up whacking her husband's cock with a tennis racquet.
Video:
Gifs: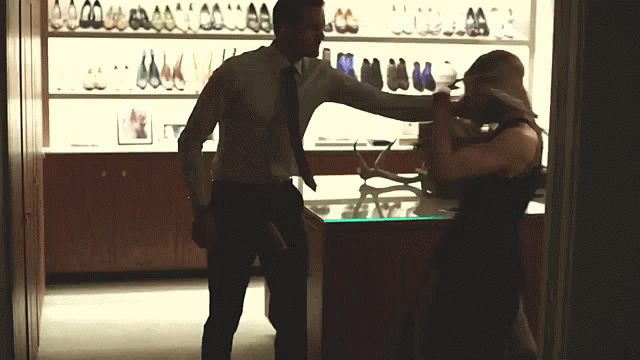 Photos:
Given that Skarsgård has shown his cock on TV before (in True Blood), going full-frontal again wouldn't be outside the realm of possibility. What he showed us before was completely limp, and it still appeared adequate. So, the larger version we may have seen last night could be authentic? (I hope it's not, considering it was hit with a tennis racquet.)
True Blood vs. Big Little Lies:
Mainstream actor showing his erect cock on TV or not, please watch HBO's Big Little Lies, as it is very good, and Nicole Kidman will be winning all the awards later this year.