Battle Of The Andrea Novak Tag-Teams: TimTales Vs. FuckerMate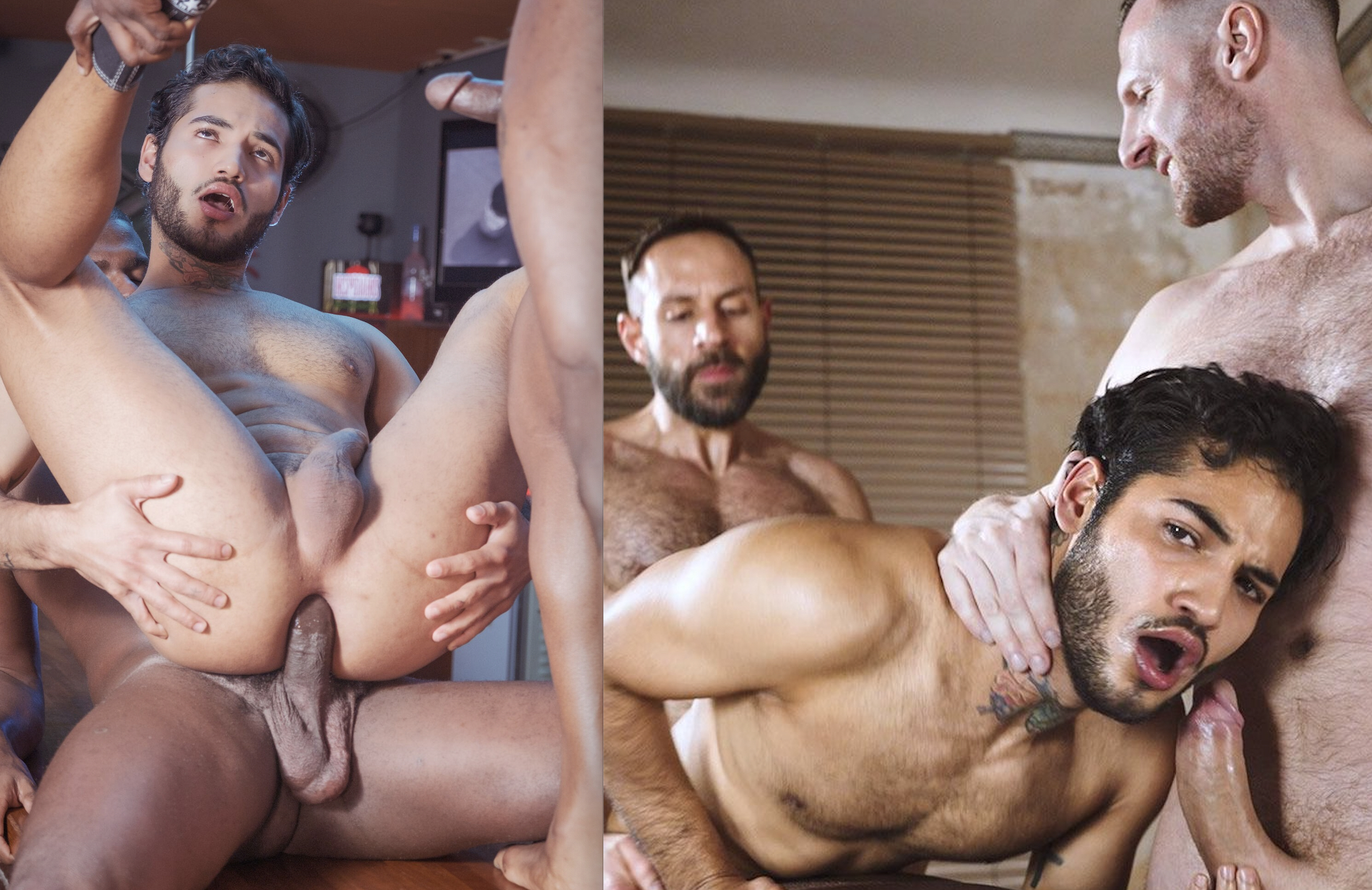 Is Andrea Novak the luckiest gay porn star of the holiday season? I believe so, as the Peruvian powerbottom is being tag-teamed bareback by four hung tops in not one but two three-way fuckfests today. If you could trade places with Andrea and join just one of his threesomes, which would you choose?
If you choose to trade with Andrea at TimTales, Tim Kruger and Mario Galeno would take turns fucking your ass:
Or at FuckerMate, you could be rammed raw by Hot Bllack (that's not a typo) and Jordan Jameson:
Preference in tag-team tops?
Trailer for Andrea at TimTales (watch full scene here):
[
TimTales: Tim Kruger And Mario Galeno Fuck Andrea Novak Bareback
]
Trailer for Andrea at FuckerMate (watch full scene here):
[
FuckerMate: Hot Bllack And Jordan Jameson Fuck Andrea Novak Bareback
]