Andrew Stark Returns To Gay Porn In CockyBoys And Randy Blue Co-Production "Boys Will Be Boys"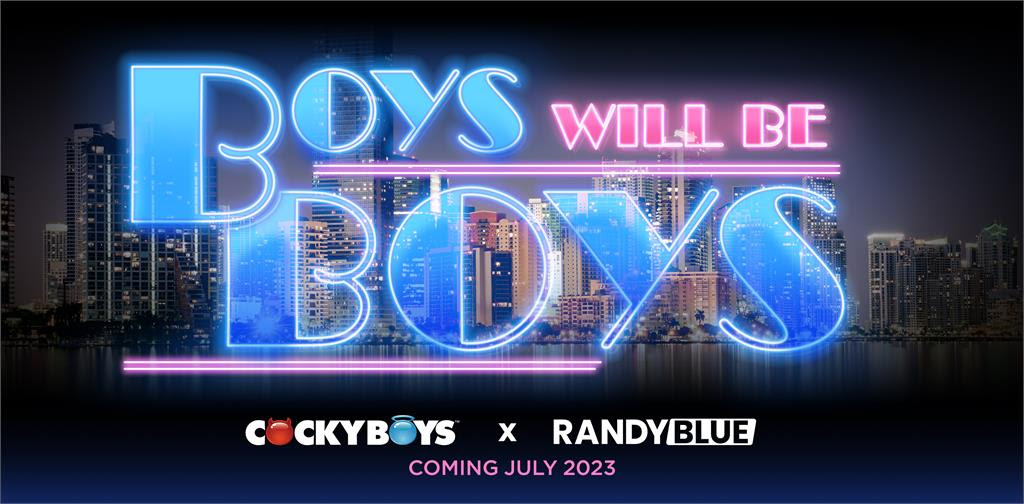 Miss him? My god, I most certainly did. Gay porn legend Andrew Stark is returning to studio productions after an agonizing six-year hiatus, and his comeback will be in the biggest gay porn blockbuster of the summer, a CockyBoys/Randy Blue co-production titled "Boys Will Be Boys." Here are Andrew Stark's first photos from the series, which will be released next week: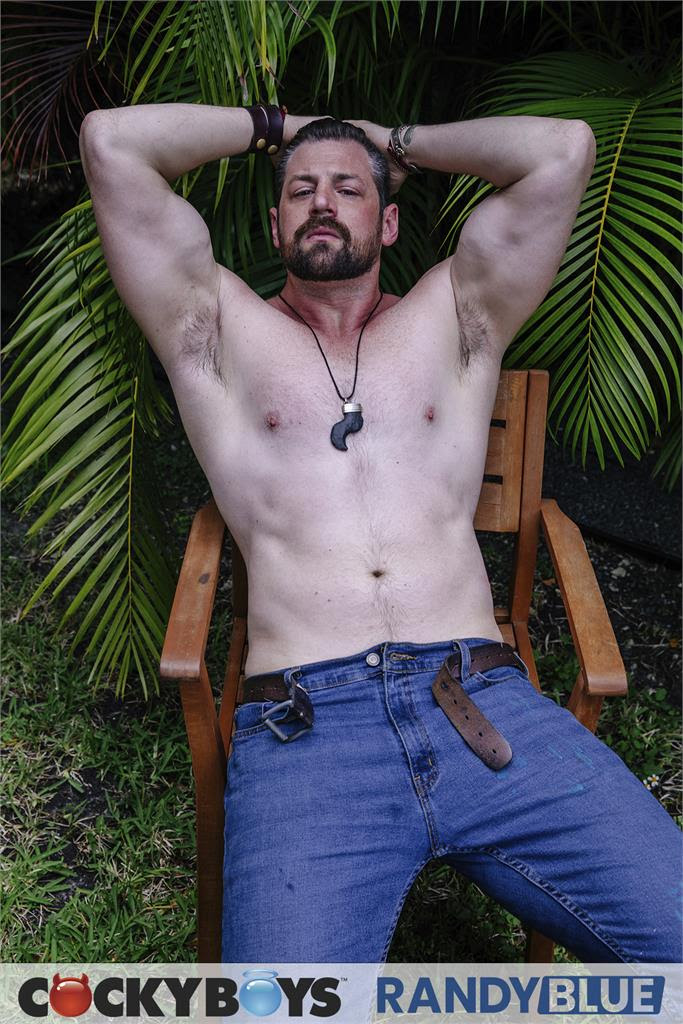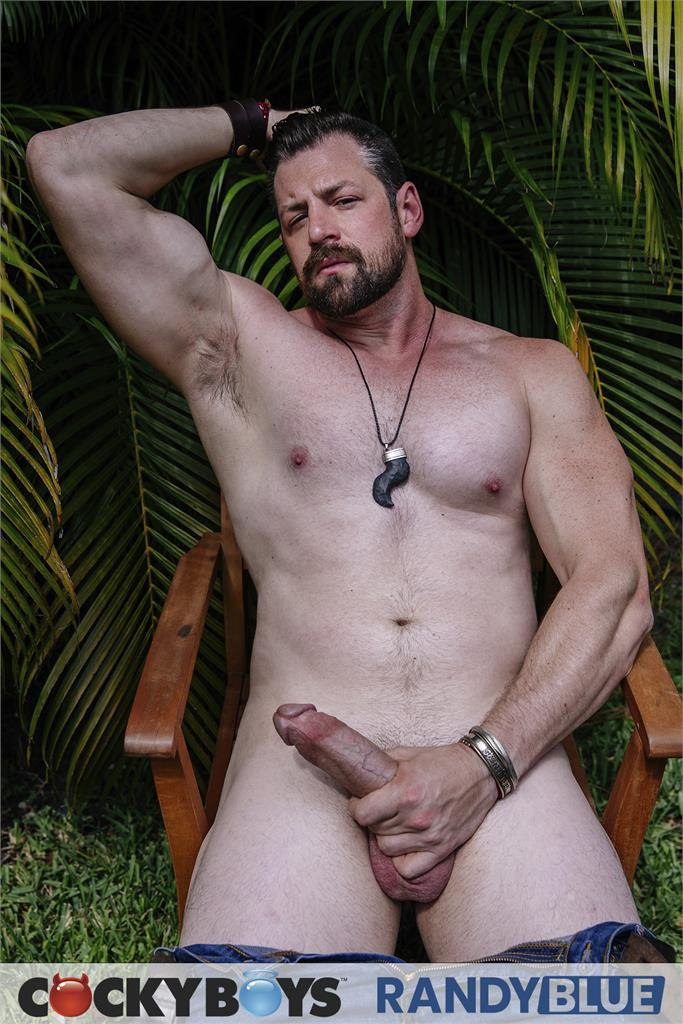 Not sure how it's possible, but Andrew Stark is even dreamier now. Maybe it's the little bit of grey in his hair? Of course, I've been dickmatized by the 6'2″ hunk for over 10 years, so I'm probably biased. Early images of Andrew at RB, from around 2011: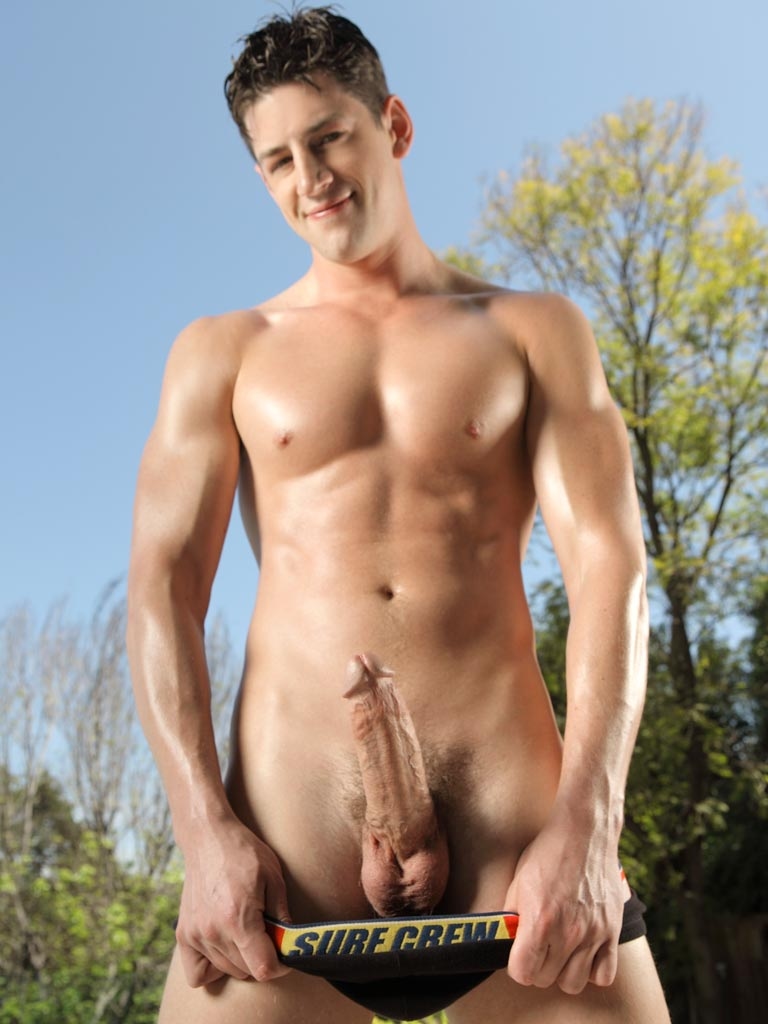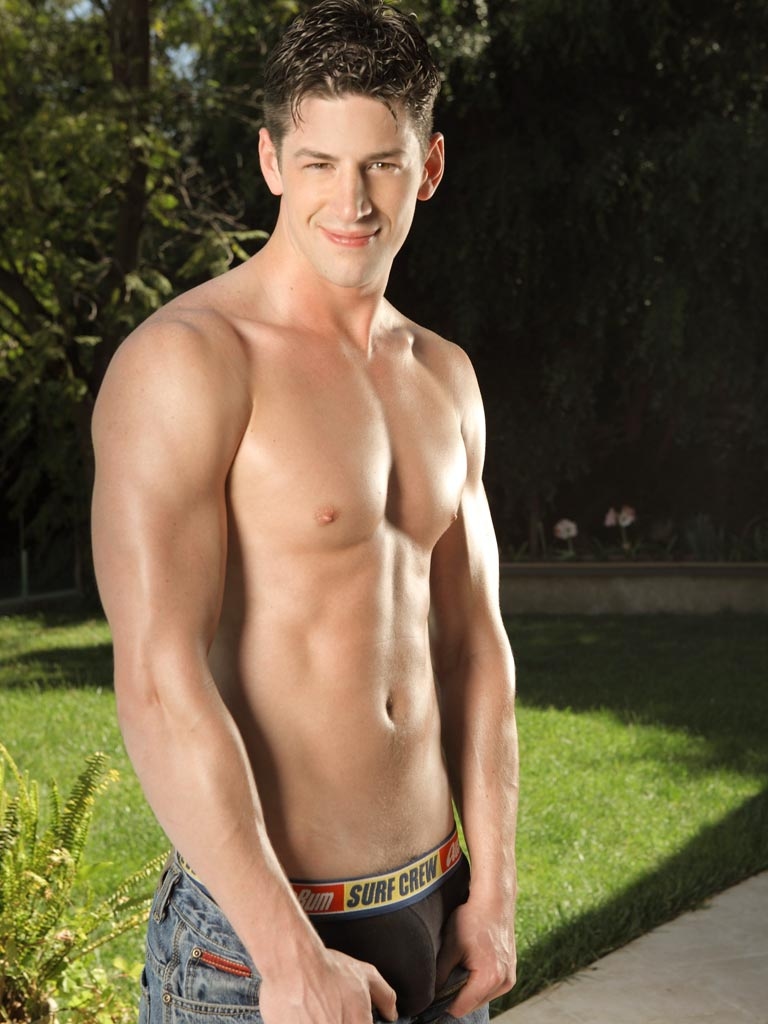 Randy Blue was one of the first studios at which Andrew performed in the early 2010's (he made his official gay porn debut at Corbin Fisher in 2009, where he was known as "Ty"), and when he departed the studio back in 2012, I interviewed him for another publication about his time there. "I still talk to the people from Randy Blue all the time," Andrew told me, adding, "I love the crew there and still consider it my home."
There's even more news about the Randy Blue/CockyBoys collaboration, because in addition to Andrew Stark's homecoming, "Boys Will Be Boys" also features the return of Diego Sans to Randy Blue. Diego's first photos from the new series: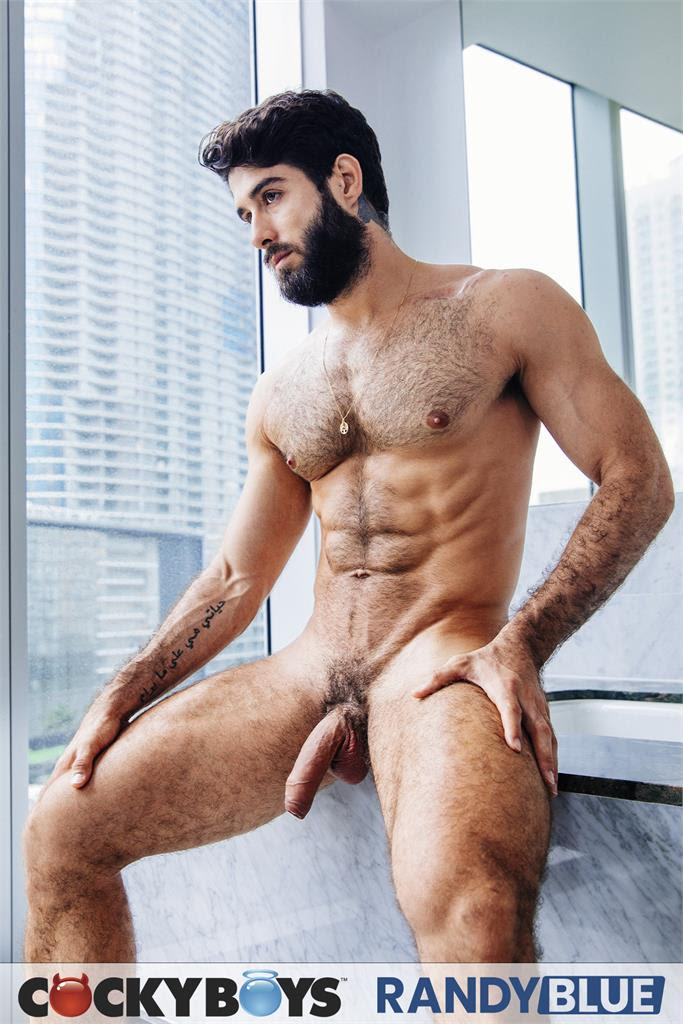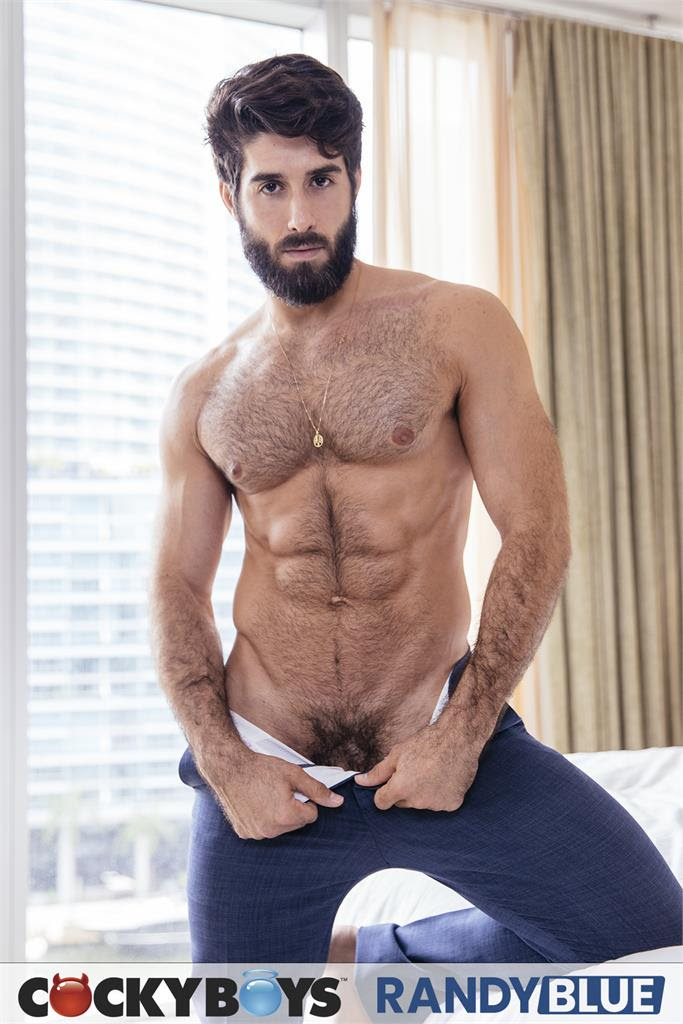 As you'll recall, Diego Sans made his gay porn debut at Randy Blue over 13 years ago, in 2010. Remember those iconic sauna photos, from his first video ever?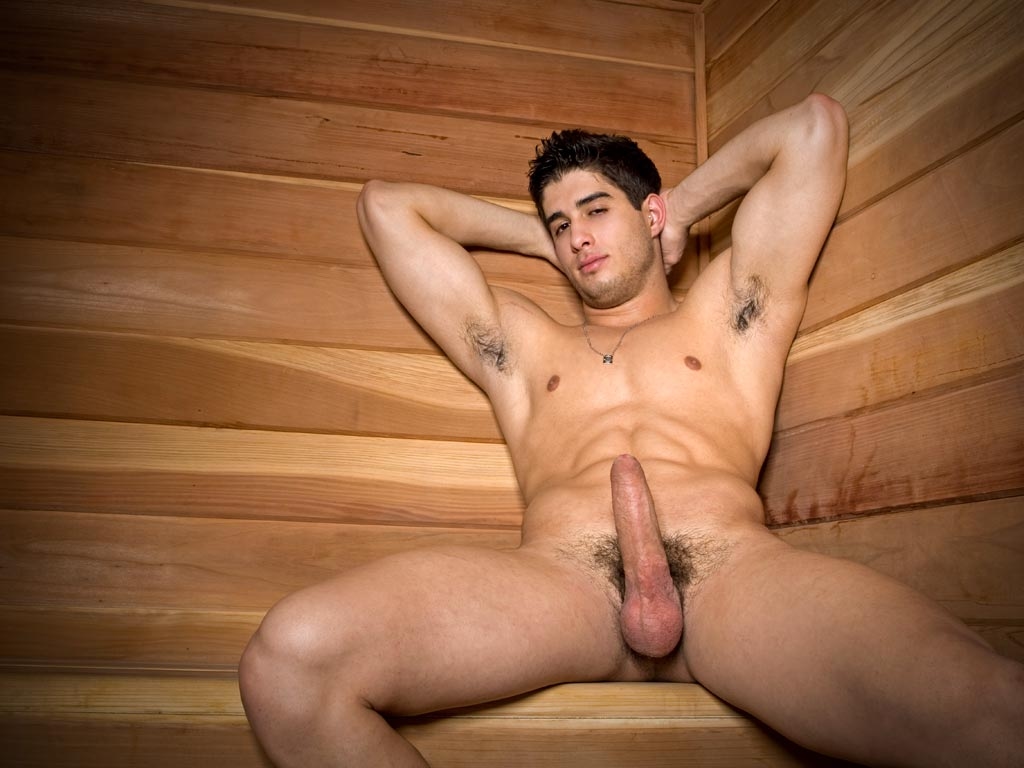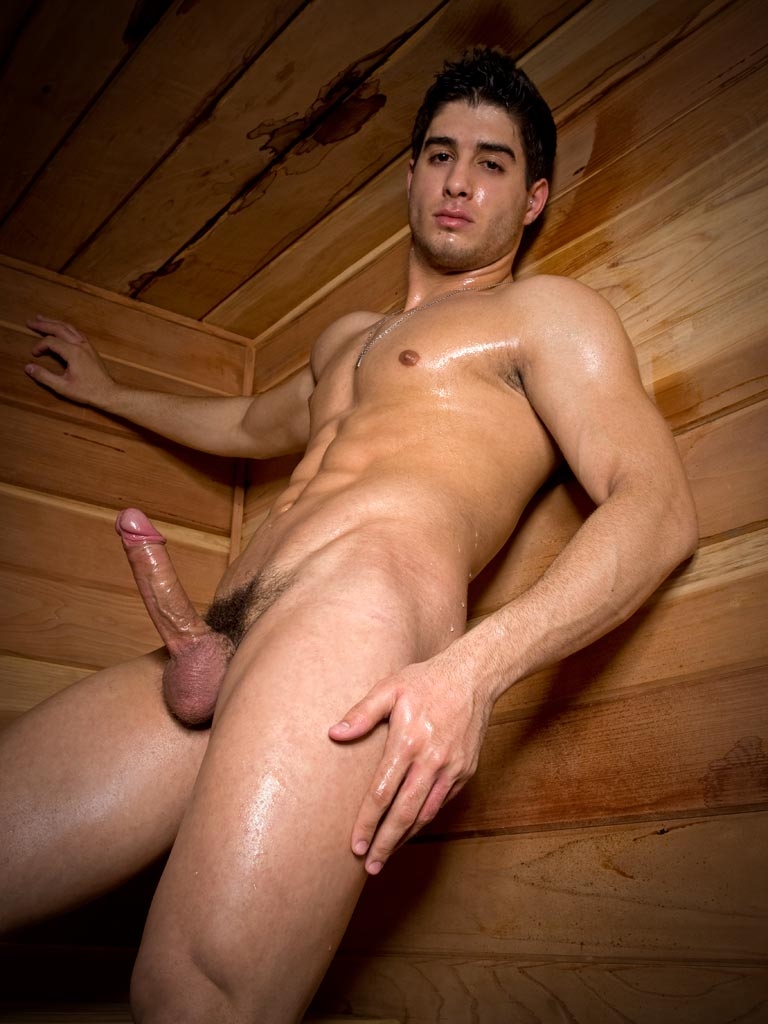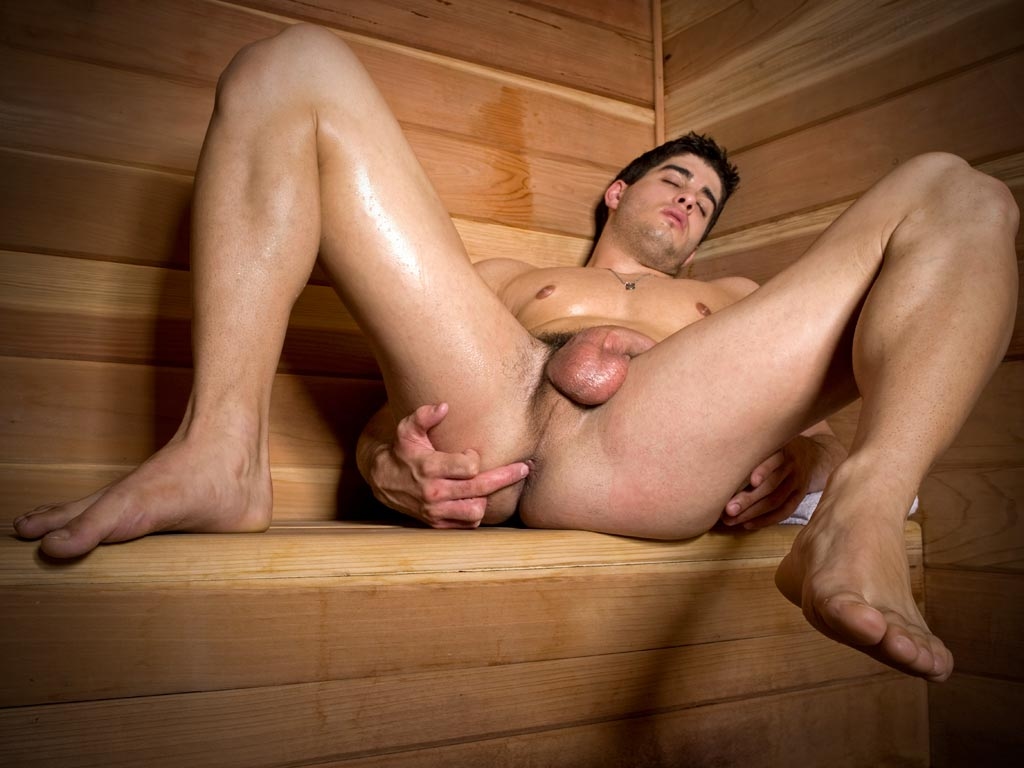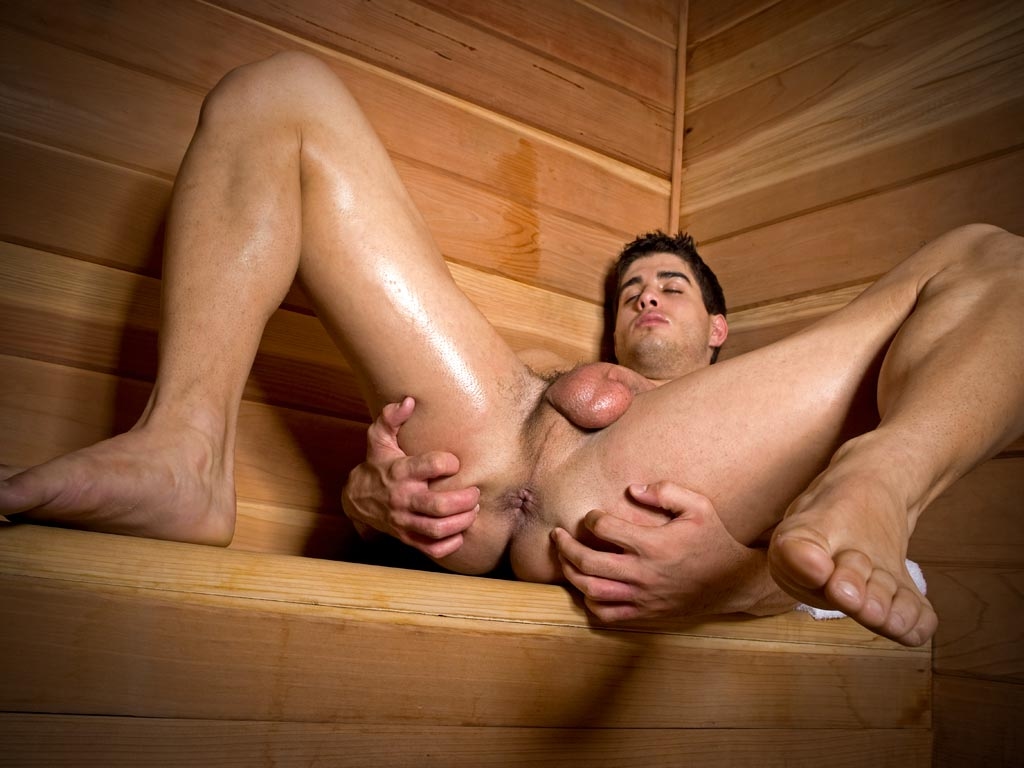 Diego Sans showing hole? 2023 Diego would never, but remember, Randy Blue is still the only place where Diego ever bottomed.
Joining Andrew Stark and Diego Sans in the CockyBoys/Randy Blue collaboration are CockyBoys exclusive gay porn stars Tristan Hunter, Dan Evans, Lane Colten, Evan Knoxx, and Greyson Myles, and it'll also feature Trevor Brooks, Sean Xavier, and Derek Kage. In other words, 10 of the greatest, most lusted-after gay porn stars right now. Plus, the series was created and directed by Jake Jaxson, RJ Sebastian, and frequent CB partner Raphael Massicotte (of "Under The Neon Sky" fame). More about "Boys Will Be Boys," which was shot in Miami, Florida, from the studios' press release:
Today, CockyBoys and RandyBlue are thrilled to announce their upcoming co-production, BOYS WILL BE BOYS, featuring two original RandyBlue superstars, Andrew Stark and Diego Sans, returning to the platform that launched their prolific careers. There are dozens of scenes from both Diego and Andrew exclusively on RandyBlue, and beginning in July there will be even more.

Shot on location in Miami, BOYS WILL BE BOYS, features an all-star cast comprised of newly announced CockyBoys class of 2023 exclusives Tristan Hunter, Dan Evans, Lane Colten, Evan Knoxx, and Greyson Myles, as well as fan favorites Trevor Brooks, Sean Xavier, and Derek Kage with RandyBlue legends and gay porn superstars Andrew Stark and Diego Sans.

BOYS WILL BE BOYS was created by acclaimed CockyBoys head honcho, Jake Jaxson, along with award- winning CockyBoys directors RJ Sebastian and Raphael Massicotte.

Jaxson says of the new project: "I was excited to see that RandyBlue was being relaunched, because before I became a director, that was my go to site — I loved the carefree energy and the authentic sexiness of the guys — they were not pretending, or trying to be anything other than hot and horny guys. RandyBlue was a big source of inspiration in how I wanted to fashion CockyBoys — a kind of Boys Will Be Boys homoerotic daydream."

Jaxson goes on to say: "So this co-production is kind of full circle for me, and I can't be more proud to create something that includes our current group of CockyBoys exclusives with some of the original RandyBlue superstars, Andrew Stark and Diego Sans — both hotter than ever!"

A RandyBlue rep says of the upcoming co-production: "We are really looking forward to releasing this co-production because it will mark the official relaunch of RandyBlue.com. We began a soft launch in early 2023 and the response was more than we had anticipated, and based on fan feedback we have decided to turbo charge our time line and commit to reinvigorating this iconic brand with consistent regular weekly updates, and who better to help with that effort than two of the most creative, awarded, and unique sexual storytellers in this business, Jake Jaxson and RJ Sebastian."
While we wait for more (the first "Boys Will Be Boys" scene should be out next week on both sites), here are some classic photos of Andrew Stark, as well as the trailer for one of his best scenes at Randy Blue, with none other than Roman Todd:
[
RandyBlue: Andrew Stark And Roman Todd Flip-Fuck
]