Andy Taylor Gets Fisted, Fucked Bareback, And Creampied By Max Carter In Helix Fisting Porn Debut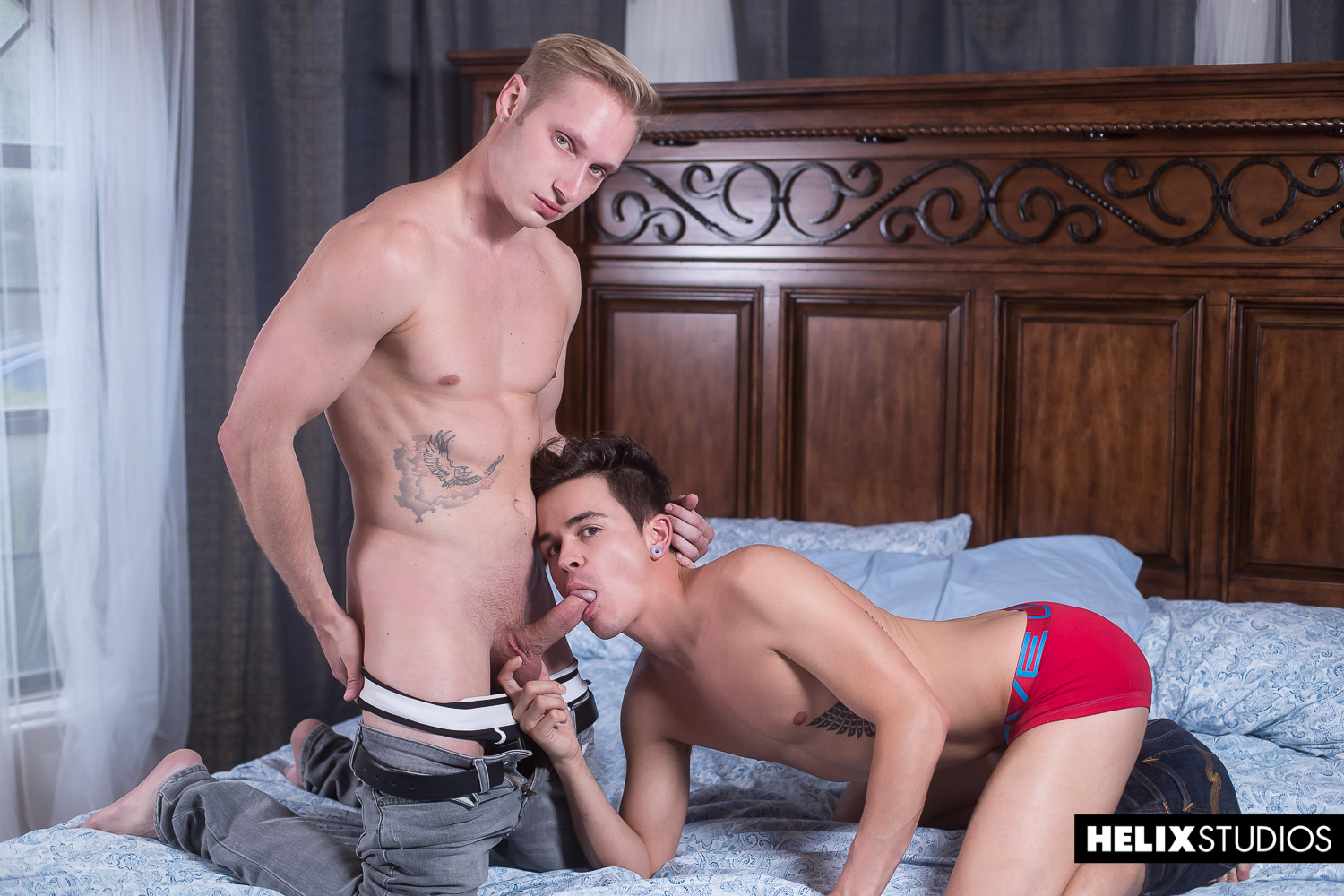 Did you ever think you'd see fisting porn on Helix?
Surprise! There is now fisting porn on Helix: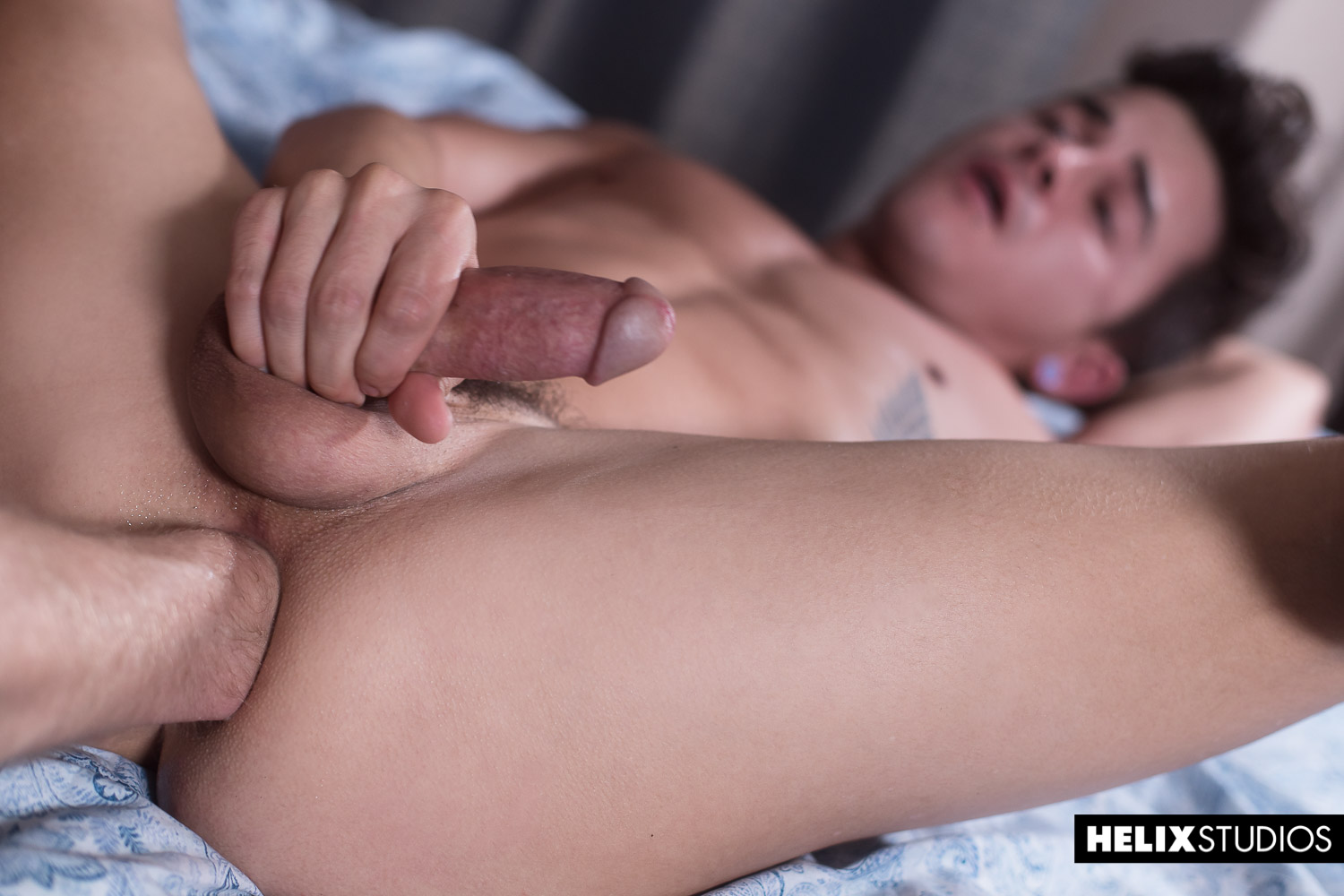 Andy Taylor makes his fisting porn debut on Helix today, and his bareback top/fister is Max Carter.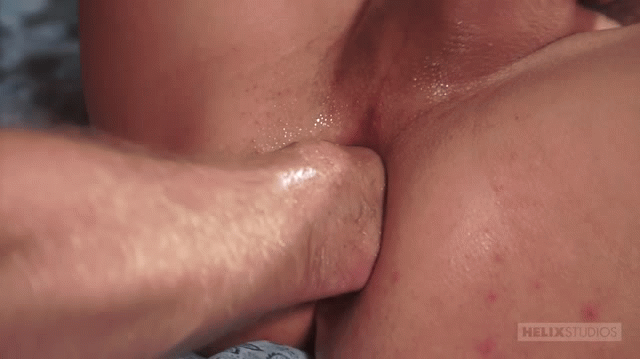 While this isn't the kind of extreme, elbow-deep fisting porn you see on fetish sites, Max Carter does go wrist-deep into Andy's hole, and considering I've never seen either of these stars in this kind of porn before, this is kind of shocking!
I'm not a fan of fisting porn (it always looks like it hurts, tbh), but this is vanilla enough for anyone to enjoy (I really liked it), yet skill kinky enough to probably please a few mild fisting fans (is that a thing? "mild fisting"?). And, it'll definitely please fans of Andy and Max.
The best part of the scene is when Max alternates between fucking and fisting Andy, sliding in his cock, then his hand, and then his cock again.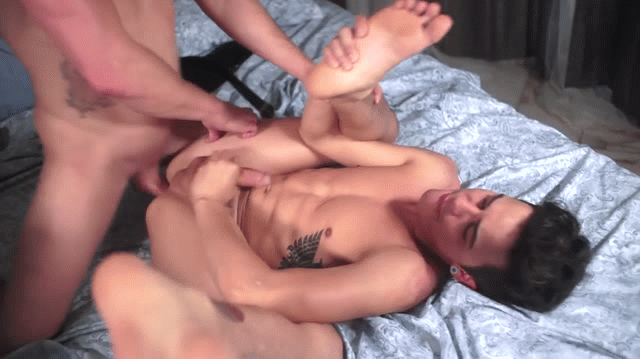 But, if you prefer good old fashioned fucking with no fists involved, there is plenty of that in this scene, too: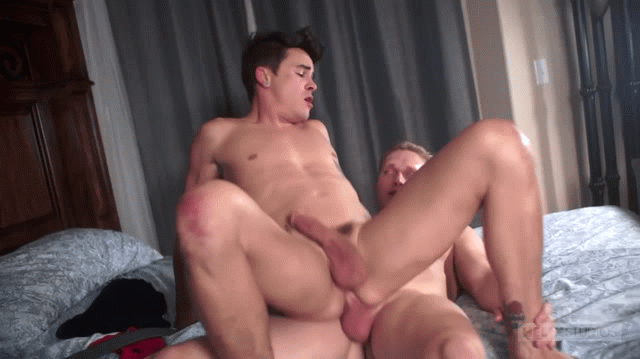 Two main highlights near the end of the scene: 1. Max creampies Andy (he pulls out mid nut so half the load is shot inside, and the other half is shot outside the hole), and 2. Andy cums while Max is fisting him, and Max bends over to eat up Andy's load while he's still fisting him.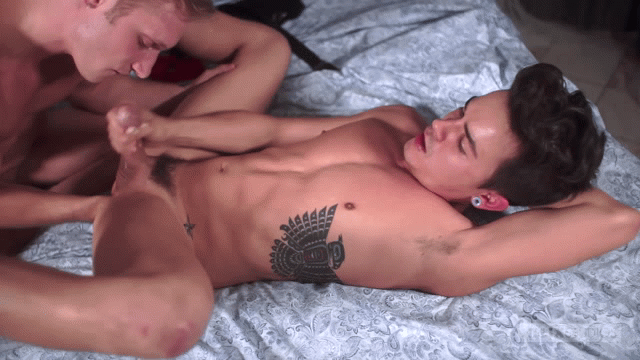 What will Helix do next? BDSM? Piss play? Sounding? Stay tuned! Trailer (watch full scene here):
[
Helix: Max Carter Fists And Fucks Andy Taylor Bareback
]