Gay Porn Newcomer Oliver Hudson Gets Blown In A Car, Won't Take His Hat Off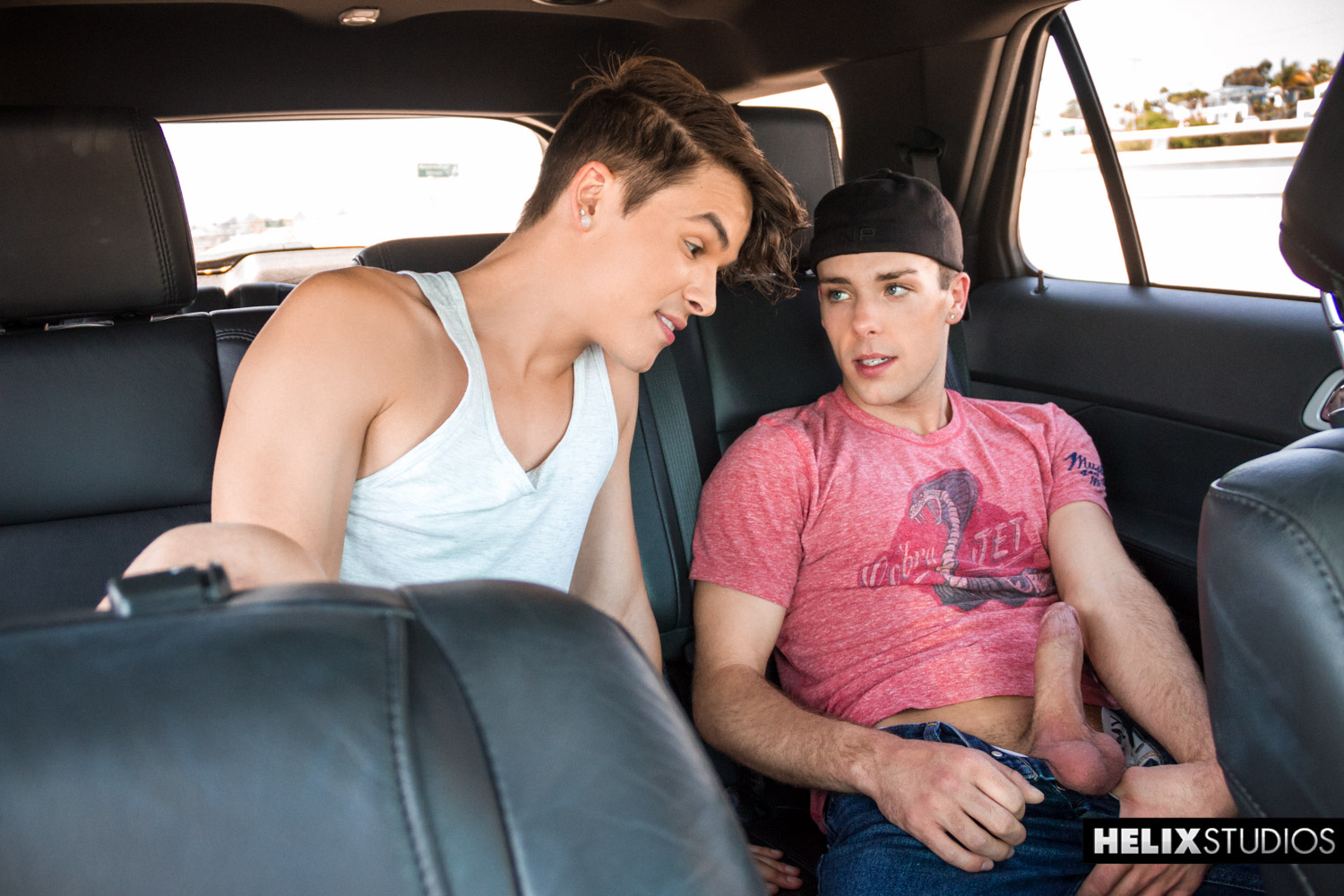 Movie star Oliver Hudson (along with his sister Kate Hudson) was recently disowned by his father, which is so sad! Luckily, there's more pleasurable news for gay porn star Oliver Hudson, who gets his big cock sucked in the back seat of a car today on HelixStudios.com.
The lucky co-star doing the honors is none other than Andy Taylor:
Andy loves sucking big dicks, so deciding to go down on newcomer Oliver right there in the car was a no-brainer. They didn't try to fuck in the backseat, though. Instead, they did that back at the house, and Andy was the bottom, obviously:
My only complaint about this scene? 21-year-old Oliver Hudson keeps his hat on throughout the entire thing. Do we have another Deviant Otter situation on our hands here?
Clip (watch full scene here):
[
Helix: Oliver Hudson Fucks Andy Taylor
]