Angel Elias Makes Gay Porn Debut With Tristan Hunter At CockyBoys
It's time to meet a brand new gay porn star at CockyBoys, and the newcomer is making his debut in a stylish new film shot in Montreal, Canada. Please meet Angel Elias: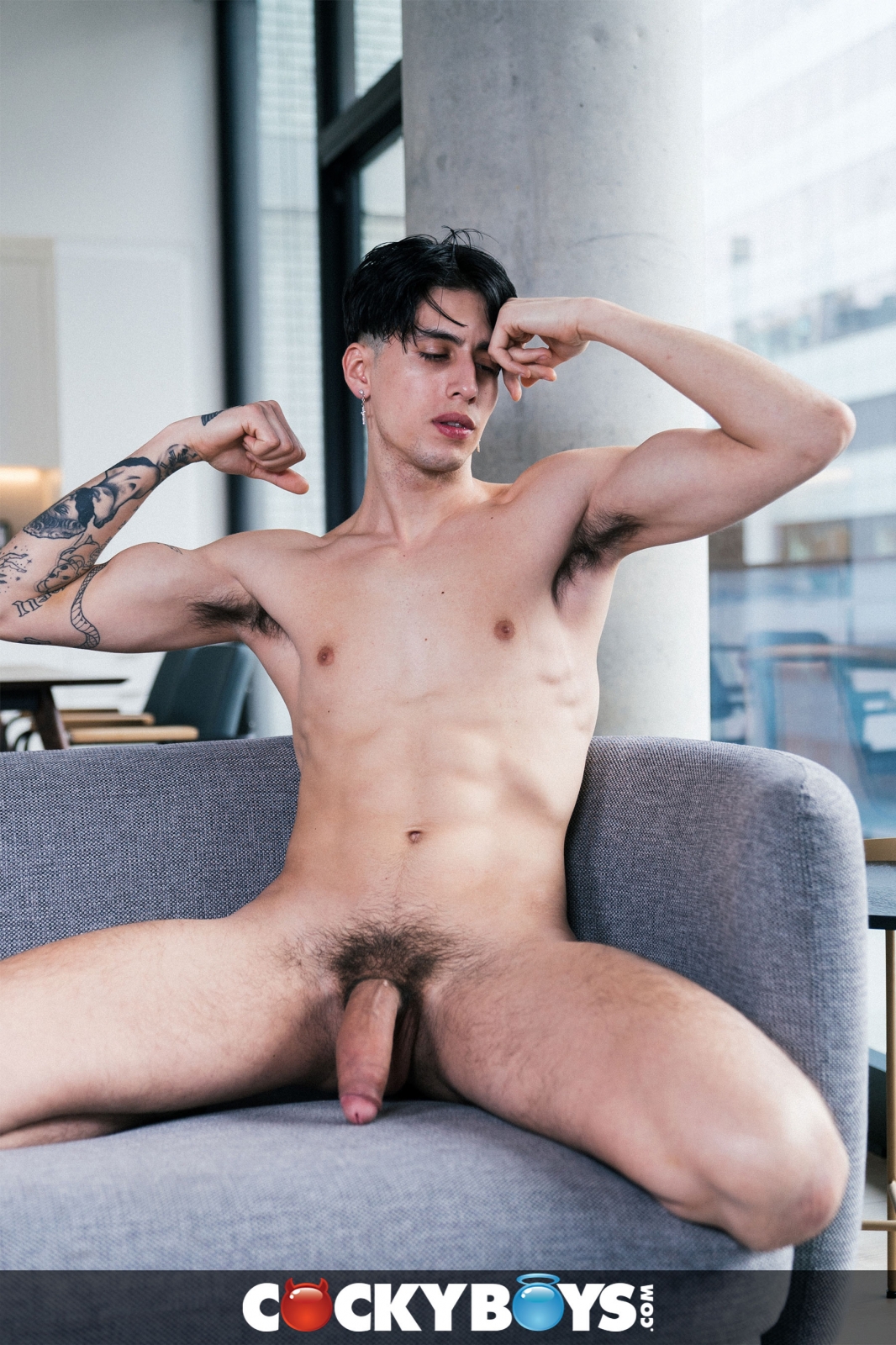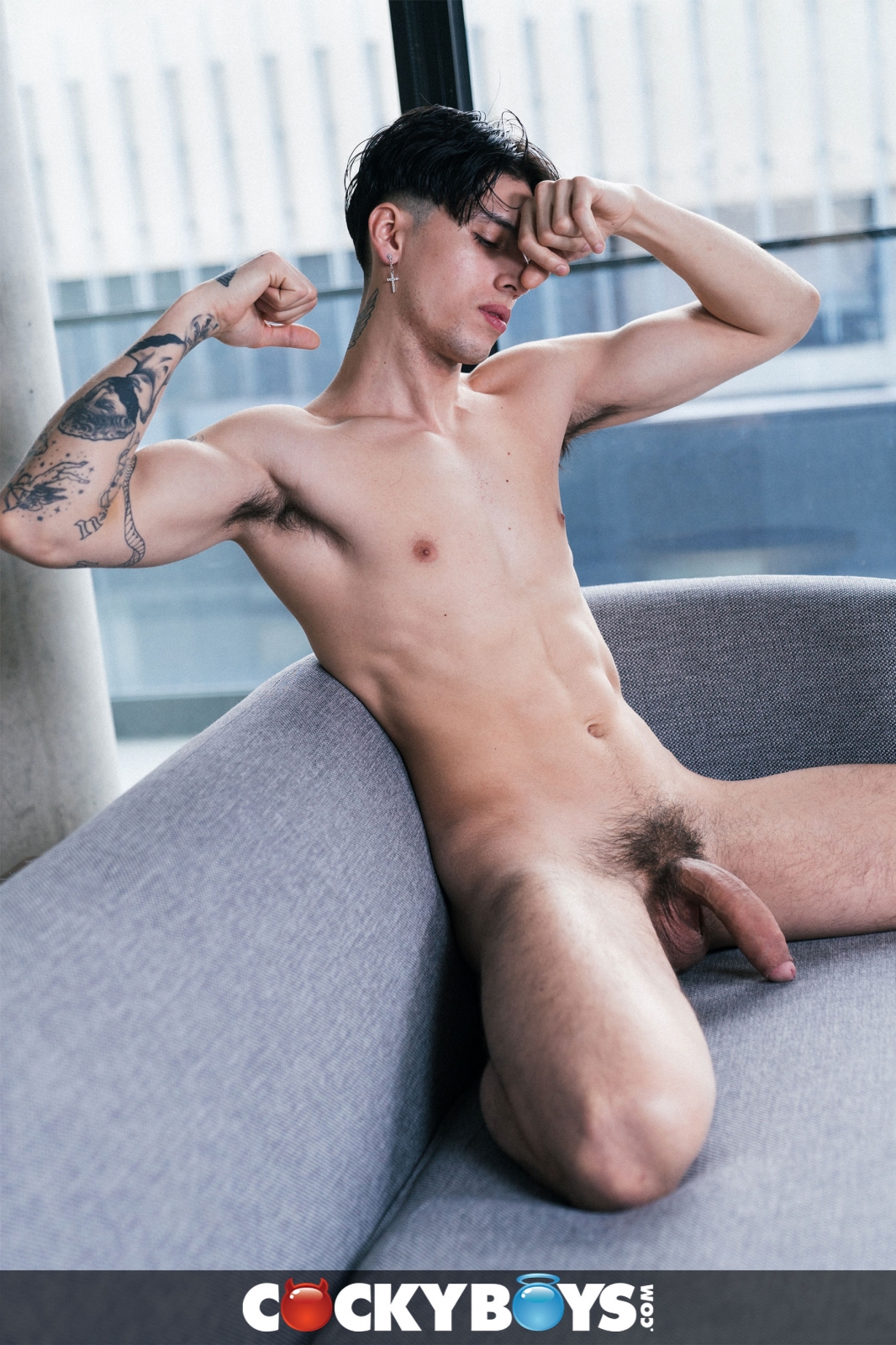 Angel Elias is paired with Tristan Hunter in this scene, which begins with some silly antics (Tristan gets caught douching in the shower, for example) before the fucking begins. And, good news: Big-dicked Angel is a versatile powertop who fucks Tristan for most of the video, but he also rides Tristan's fat cock for a few minutes.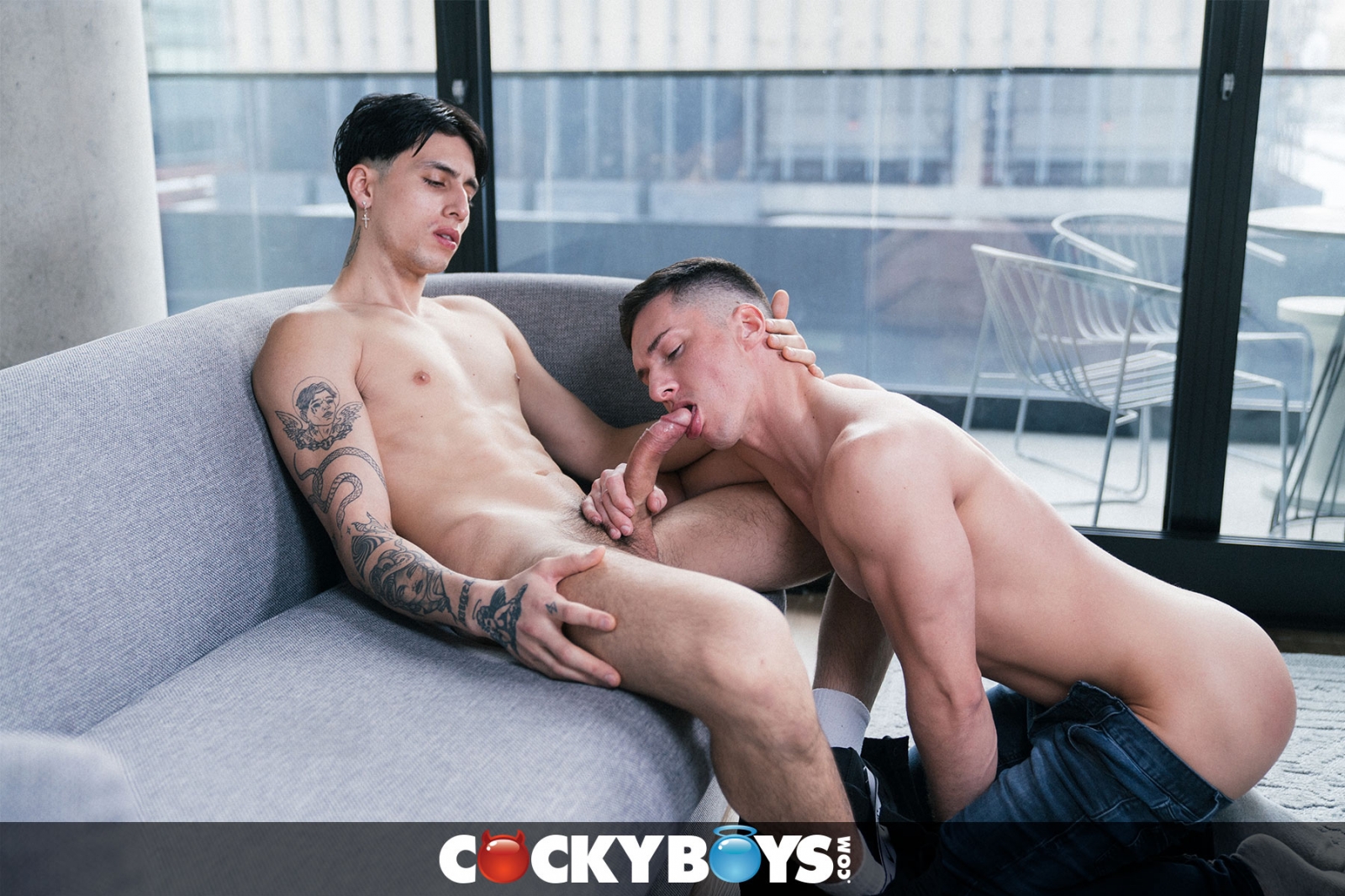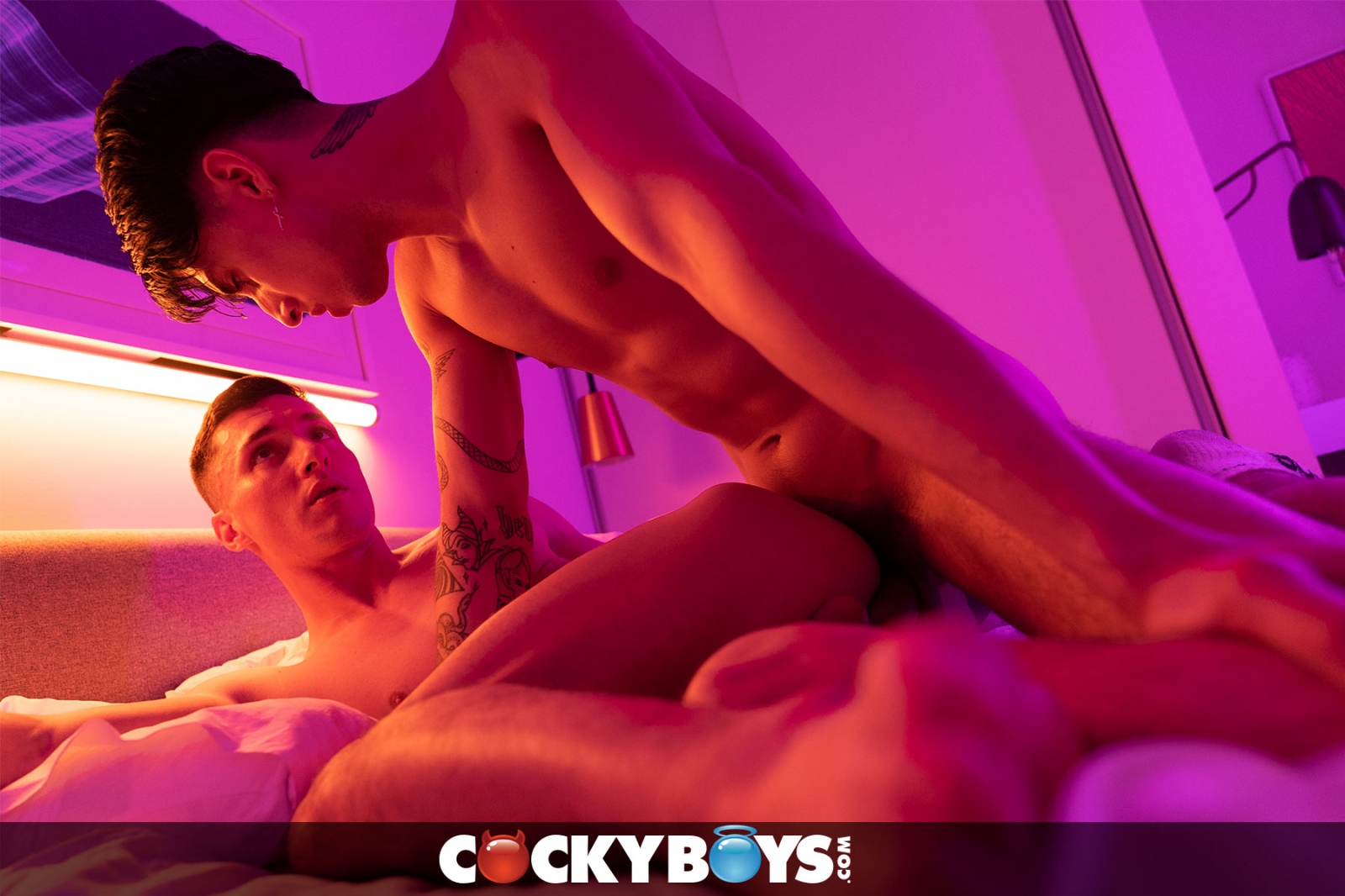 Scene description via CockyBoys:
Tristan Hunter goes to Montreal to film with sexy newcomer Angel Elias but unexpectedly has a multi-day porn adventure in this fun, satirical scene from Director Raphael Massicotte!  Tristan isn't that thrilled by participating in a spontaneous vlog the minute he arrives, but there's a hot benefit waiting for him —he flip-fucks with Angel in his porn debut!

The guys like each other right away and really click when they make out and Tristan goes down on Angel's big dick. Tristan can't get enough of his cock and in return, like seasoned pro,  Angel eats his ass and pounds his hole. As hot as it is, they all agree to take a break and film later. The thing is there's a little drama when Angel & Tristan go out on the town delaying things further.

Everything is okay though and in fact the drama brings Tristan & Angel closer and intensifies their connection. Back in their room, they're all over each other leading Angel to flip and ride Tristan, then finish him off by topping him with highly charged erotic intimacy. After Angel fucks Tristan to erupt in a cum geyser, he gives him a facial. As they lie back, totally wiped out, Tristan's face says it all: this really was a vlog to remember.
Trailer (watch full scene here):
[
CockyBoys: Angel Elias Fucks Tristan Hunter Bareback
]