WATCH: Republican National Convention Speaker Antonio Sabato Jr.'s Gay Sex Scenes
The GOP platform at this week's Republican National Convention includes the most homophobic, anti-gay agenda in history, but that didn't stop the party from inviting someone who has performed in multiple gay sex scenes to deliver a primetime speech on the convention's opening night.
Tonight, Antonio Sabato Jr. (seen on top, above) will speak in support of the Republican party at Donald Trump's convention in Cleveland. Before you watch him do that, here he is having gay sex in a 2006 cable television movie called Deadly Skies:
Antonio Sabato also co-starred in another movie where he had gay sex, a direct-to-DVD feature called Testosterone. He went full frontal in this feature:
Clip:
And here are the promo images for Testosterone, which depict a ~lifestyle~ that is likely at odds with the GOP: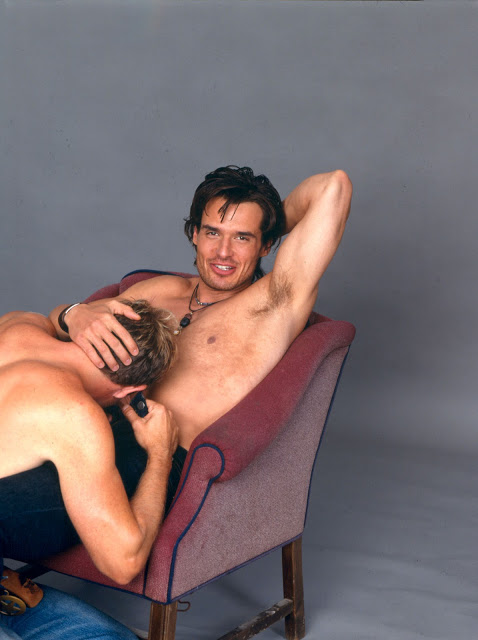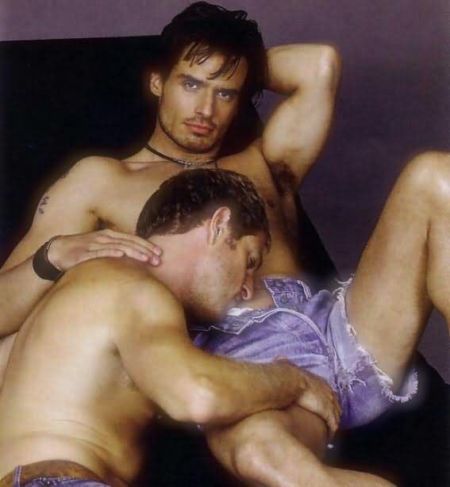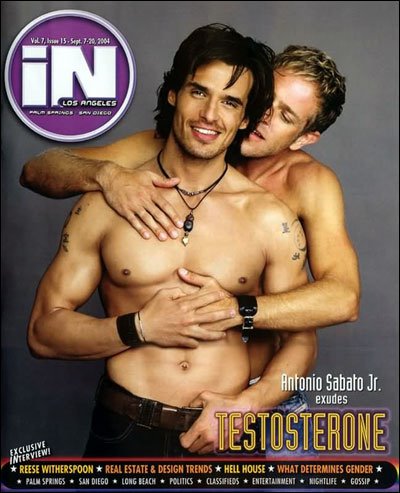 While it remains to be seen if Donald Trump can unify the Republican party, this is the first time in history that a former Playgirl cover model has been tapped to deliver a primetime speech at the RNC.