WATCH: Arad Winwin And Taylor Reign Shoot Simultaneous Loads After Intense Fuckfest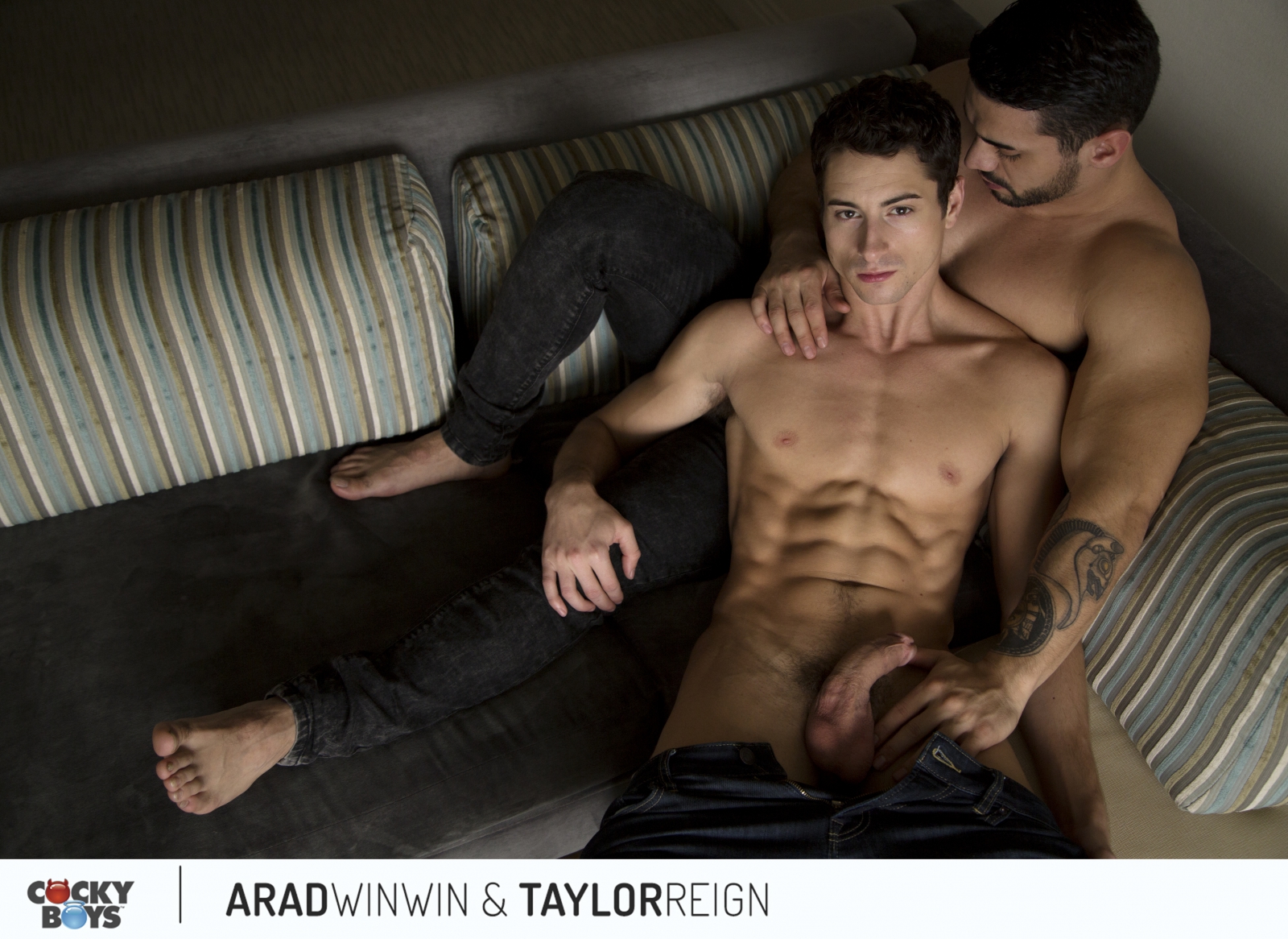 Today on CockyBoys, it's another example of "perfect casting," as two of the best looking models working today have been paired up. They are, obviously, Arad Winwin and Taylor Reign.
As if Taylor Reign's ripped body and powerbottoming wasn't enough…
As if Arad Winwin's smoldering sex appeal and massive muscles weren't enough…
As if all the fucking positions, cock riding, and ass slamming wasn't enough…
As if all that weren't enough, this scene ends with two nearly simultaneous cum shots. About half a second after Taylor busts, Arad quickly pulls out, rips off the condom, and shoots an explosive load all over both of them. It's extremely difficult to plan and film these kinds of dueling loads, so chalk this up to extremely good luck, or gay porn magic.
Opening clip (watch full scene here):
[
CockyBoys: Arad Winwin Fucks Taylor Reign
]