Ashton Summers Treats Landon Vega To A Marathon Stand-And-Fuck Session
Today's Helix update, "Latin Lust," features two well-endowed performers doing some of the best fucking of the year.
I often wonder who has the harder job during these stand-and-fuck sessions: The top, or the bottom? In this case, the top is Ashton Summers and the bottom is Landon Vega.
While this scene features a variety of other sex positions, the stand-and-fuck portion lasts for well over TWO minutes, which is a long time to be doing this without falling over! Ashton has no problem sliding in and out repeatedly for the full two minutes, and Landon has no trouble taking every inch.
Ashton Summers might have the harder job because he has to keep thrusting his cock in and out, while at the same time he has to be strong enough to hold up the bottom and make sure he doesn't fall off! On the other hand, Landon Vega has to maintain his own balance while clinging to Ashton in mid-air and not causing him to fall backwards—while he's simultaneously being pounded raw by a very large cock!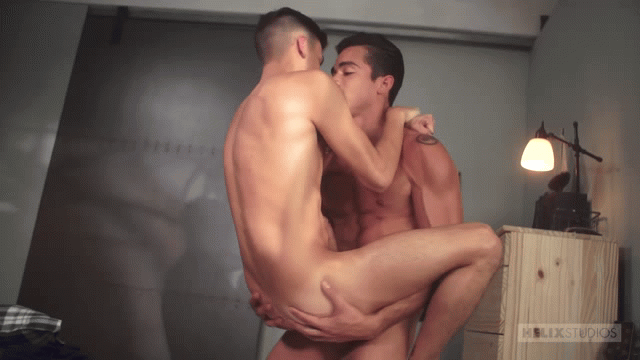 In short, this is one of the strongest, longest, and most well-executed stand-and-fucks I've seen in recent memory. Also, note that Landon Vega's huge, rock hard cock stands straight up the whole time he's being fucked, and you can see it bouncing against his abs with each of Ashton's thrusts: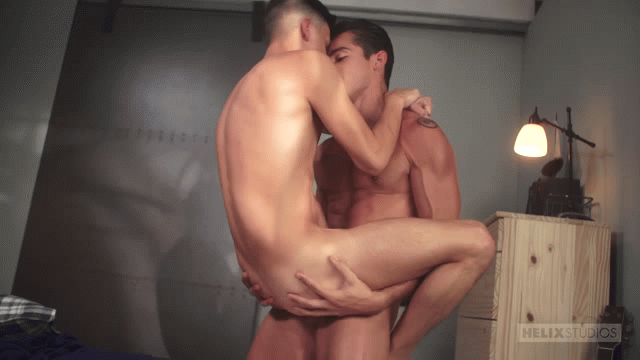 Whoever had the harder job, these are both obviously pros, so give credit to them, the director, the cameraman, and anyone else who helped make this happen. You can see a portion of the stand-and-fuck in this extended trailer (watch full scene here):
[
Helix: Ashton Summers Fucks Landon Vega Bareback
]