Oops! Ashton Summers Makes Kyle Ross Accidentally Cum Twice During Wild Bareback Fuckfest
I've seen a lot of Kyle Ross scenes on Helix, and this has got to be one of his very best, if not the very best?
Ashton Summers is the lucky top, and his bareback pile-driving unexpectedly sends Kyle over the edge a little bit too soon. Just as Ashton's pumping starts to intensify, Kyle warns him by shouting, "Oh my God, dude, you're gonna make me fuckin' cum!" A split second later, Kyle erupts with a creamy accidental load, and the cameraman acts fast to capture it just in the nick of time: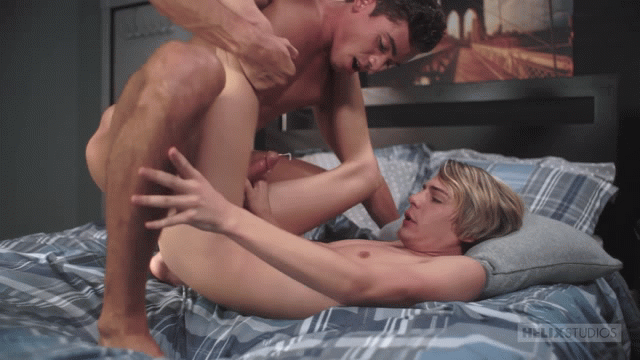 This initial cum shot is only the first of three total cum shots in this scene. Ashton's powertopping is relentless, and he makes Kyle cum again a few minutes later while Kyle is riding his cock.
Then, for the third cum shot, watch out!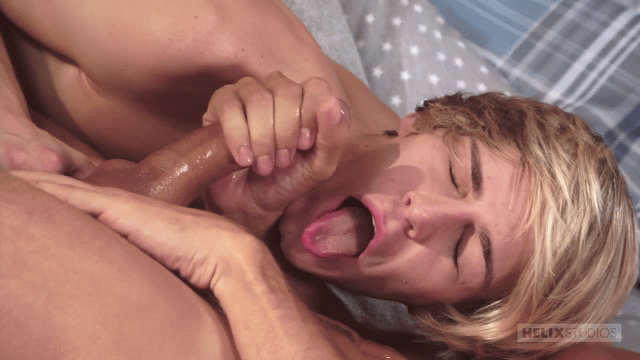 FYI: Anyone thinking about becoming a powerbottom should take notes while watching Kyle Ross in this scene. Trailer (watch full scene here):
[
Helix: Ashton Summers Fucks Kyle Ross Bareback
]