Ashton Summers Tricks VR Headset-Wearing Straight Guys Malik Delgaty And Kenzo Alvarez Into Fucking Him Bareback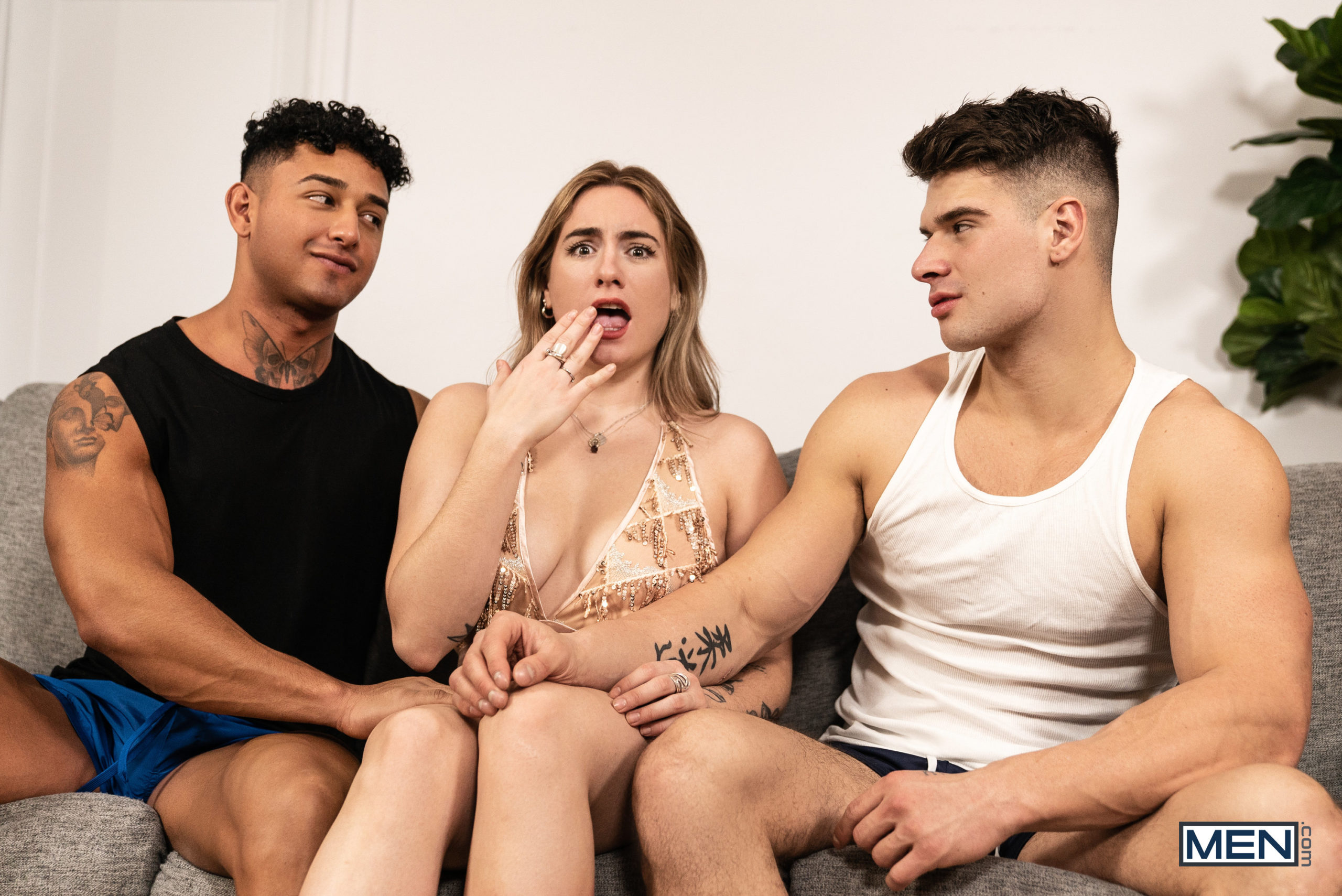 Today in straight men unknowingly having gay sex, hetero muscle hunks Malik Delgaty and Kenzo Alvarez end up fucking Ashton Summers after being rejected by a woman (as seen above) with whom they attempt to have a threesome. Once the woman splits, the bros decide that their next best option is to have simulated sex with a woman using VR headsets and a Fleshjack, but even before Ashton gets involved, uhhhh, this looks pretty fucking gay?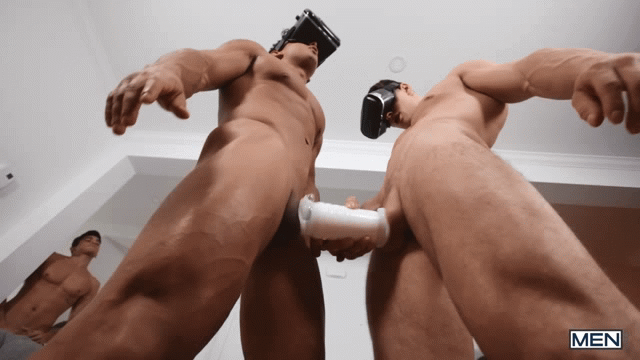 Is this something straight guys do together? If so, I am now straight.
Ashton sees an opening, and he inserts himself into the virtual reality fuckfest. (I guess the guys think it's a woman sucking them off.)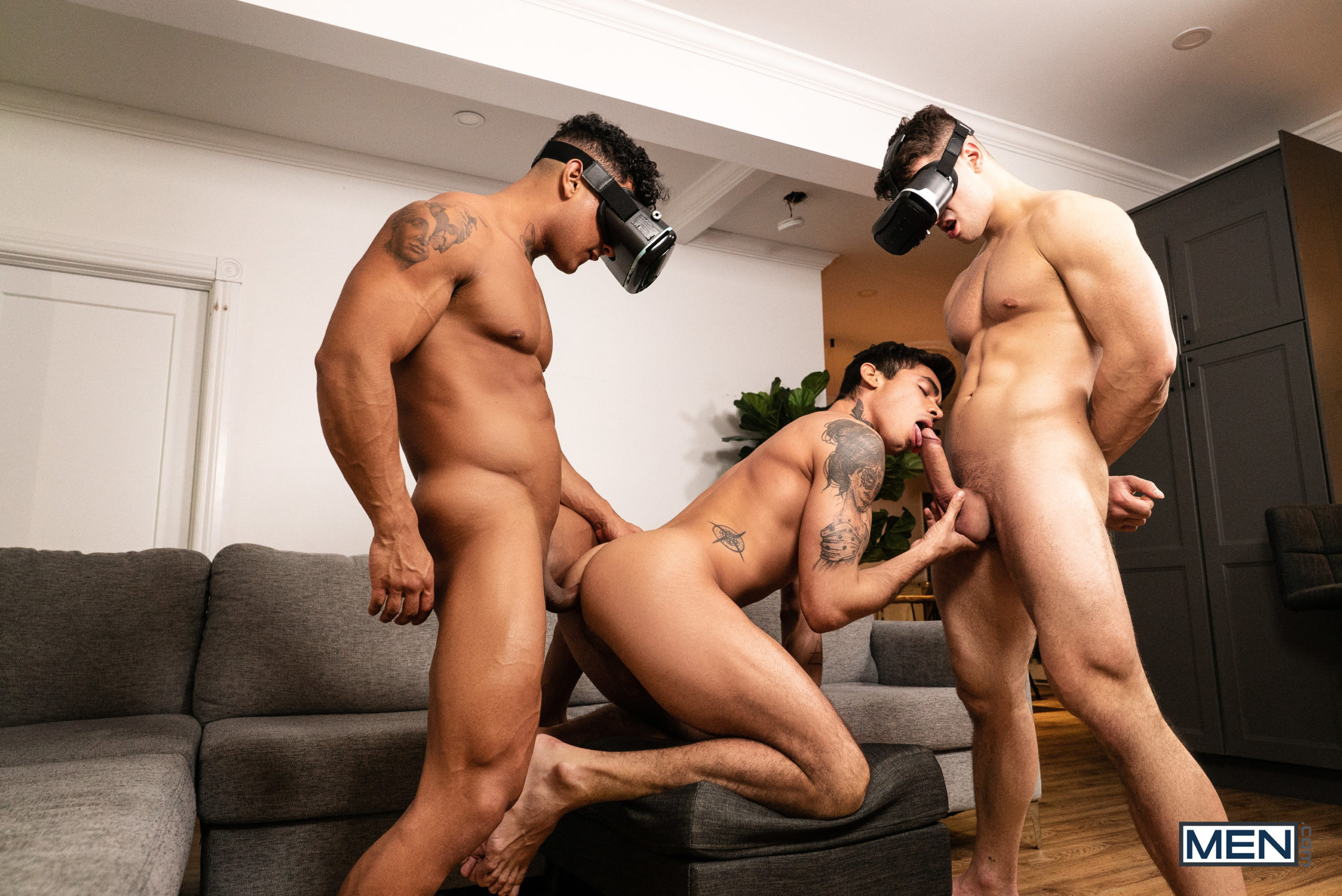 Still thinking it's a woman, the fucking begins, and Ashton is spit-roasted. Totally plausible scenario.
The straights eventually figure out that Ashton is a real-life guy and not a digital woman, but since they've already been fucking him, they of course decide to just keep going, and they both cum all over him (and Malik even fucks the cum out of Ashton).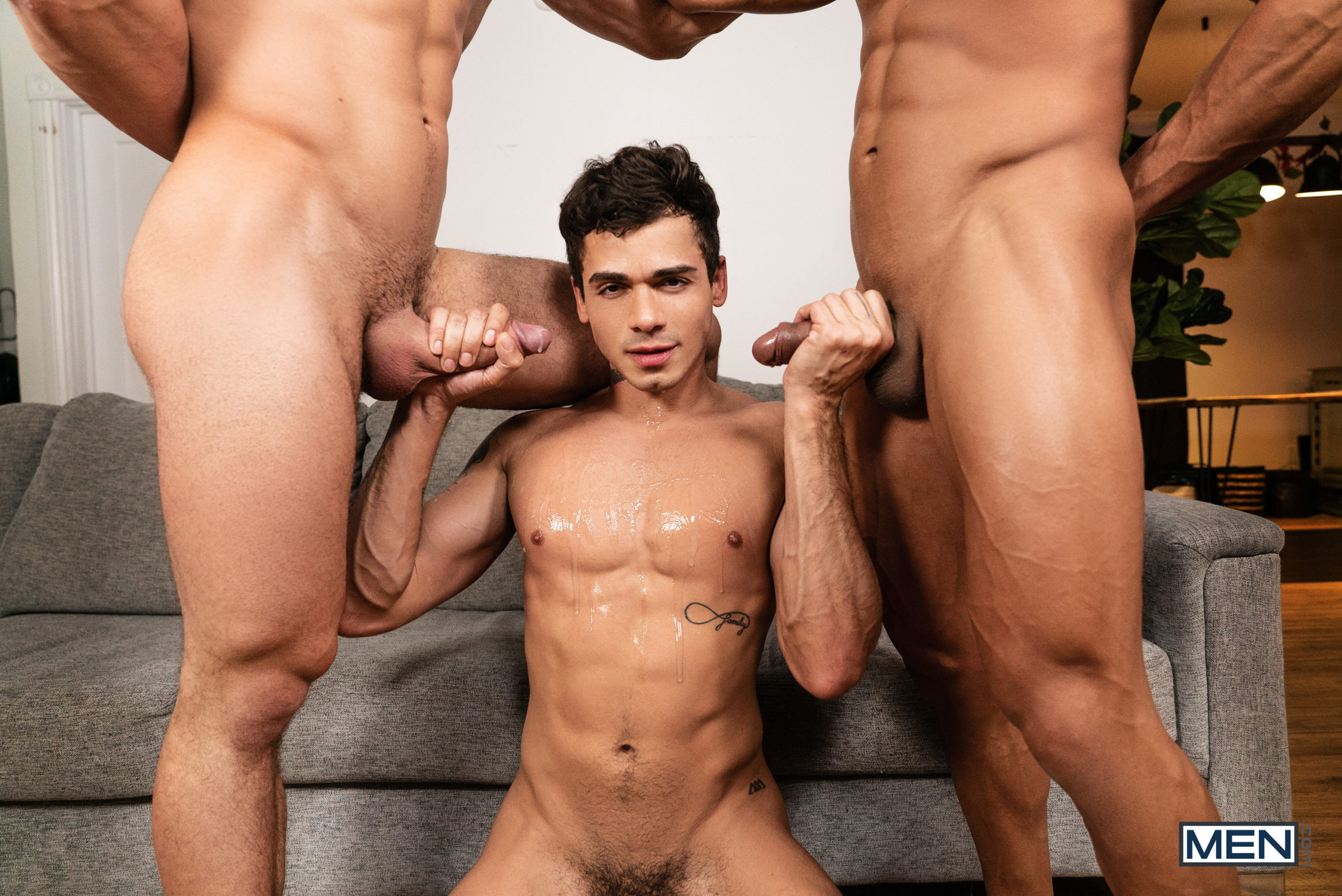 Yes, the set-up is stupid, but also, the combined hotness and performances from all three makes this excellent, so I actually recommend watching. Trailer (watch full scene here):
[
Men.com: Malik Delgaty And Kenzo Alvarez Tag-Team Ashton Summers Bareback
]