"Austin Creampies Mateo": 8 Must-See Moments From Austin Wilde And Mateo Vice's GuysInSweatpants Scene
ICYMI, the trailer for "Austin Creampies Mateo" went up over the weekend, and the complete scene was released yesterday here on GuysInSweatpants. When writing up the preview, I could tell this would be great, but I did not know it would be this great.
Here are eight must-see moments from Austin Wilde and Mateo Vice's bareback fuckfest for you to look for when you watch the full scene. (There are probably more like 50 must-see moments from this scene, but I wasn't about to make 50 gifs.)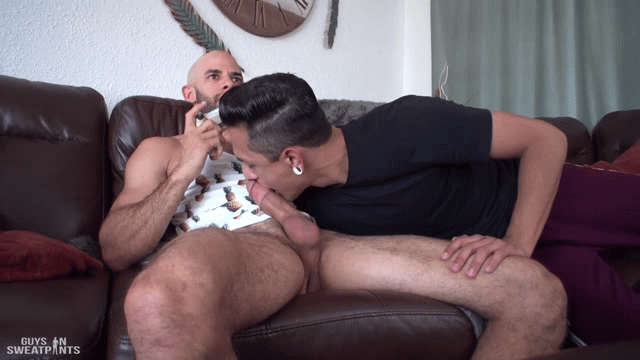 1. Reminder: Blowjobs and video games were meant to be together.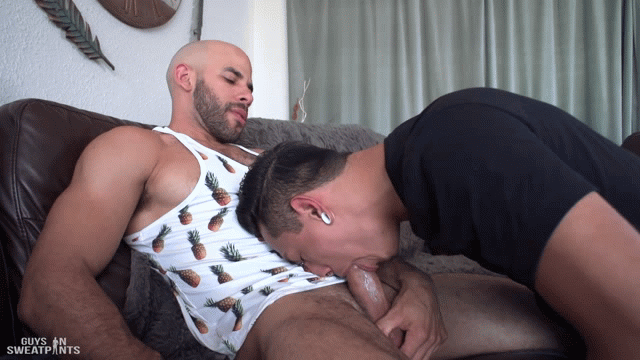 2. Mateo's deep-throating skills aren't just some of the best I've ever seen, this is probably the best job (pun intended) anyone has ever done sucking Austin Wilde's cock.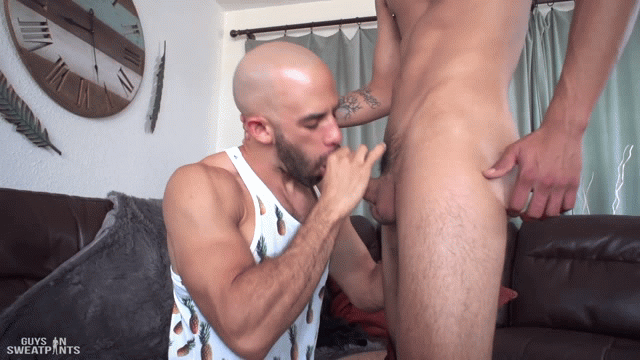 3. Returning the favor: Not to be outdone, Austin Wilde shows of his own deep-throating skills.
4. The sight of Mateo's jiggling ass juxtaposed with Austin's rock hard cock is almost unreal.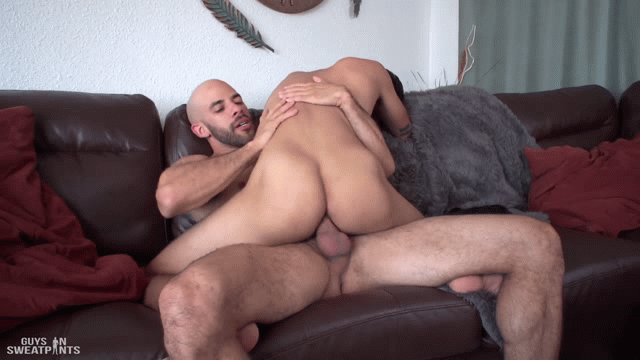 5. Mateo goes for the ride of his life, relentlessly bouncing up and down on Austin for nearly six minutes non-stop.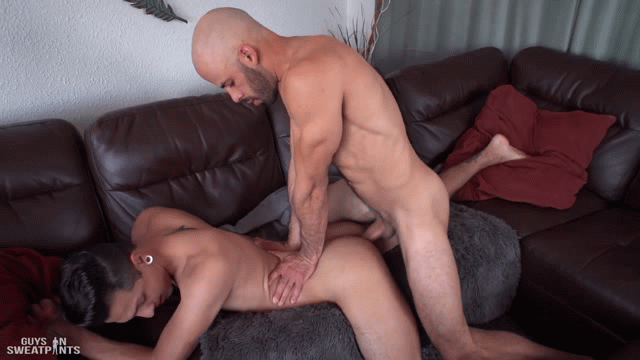 6. Yes, Austin's balls-deep strokes really do feel as great as they look, judging by the expression on Mateo's face.
7. As Austin fucks the cum out of him, Mateo tells his top, "Don't stop!" Lucky for Mateo (and for us), Austin does not stop.
8. Austin shoots his load deep inside of Mateo's ass while he's fucking him, and as Austin finally pulls out, some of the creampie comes out, too.
Hi, what are you still doing here? Go watch the scene, which is the best duo of 2019 thus far.
ICYMI, the trailer one more time (watch full scene here):
[
GuysInSweatpants: Austin Wilde Fucks Mateo Vice Bareback
]