Which Powerbottom Would You Rather Top Bareback: Austin Young Or David Chacon?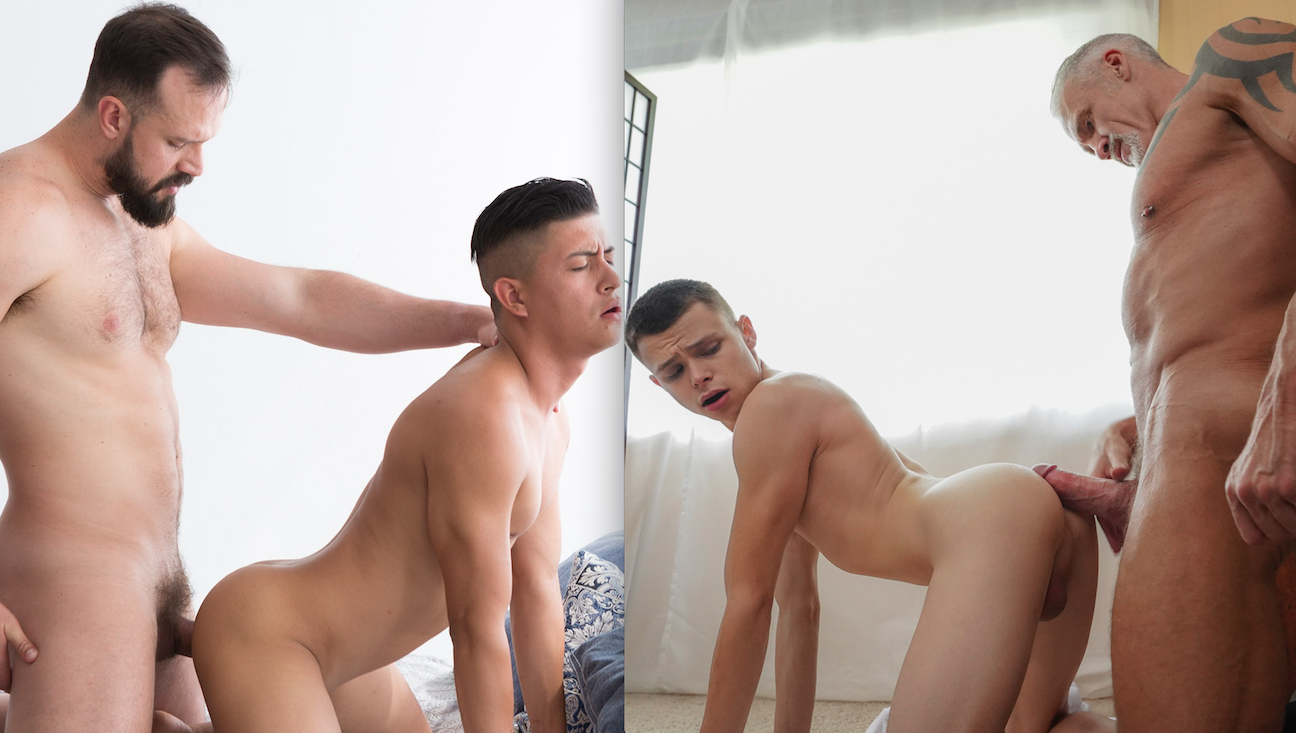 Here are two new scenes with skilled powerbottoms being fucked bareback by two massive powertops who are significantly larger than the guys they're fucking. If you could switch places with one of these big tops and fuck one of these small bottoms, who would you choose?
Would you switch with daddy Dallas Steele so you could fuck "fun size boy" Austin Young? Their scene is on new gay porn studio FunSizeBoys:
Or, would you prefer to trade places with gigantic Andy Onassis so you could top Latin newcomer David Chacon? Their scene is on FuckerMate:
Have a preference in bottoms?
Here's the trailer for Dallas and Austin (watch full scene here):
[
FunSizeBoys: Dallas Steele Fucks Austin Young Bareback
]
And here's the trailer for Andy and David (watch full scene here):
[
FuckerMate: Andy Onassis Fucks David Chacon Bareback
]