Avery Jones Is Now The Newest CockyBoys Exclusive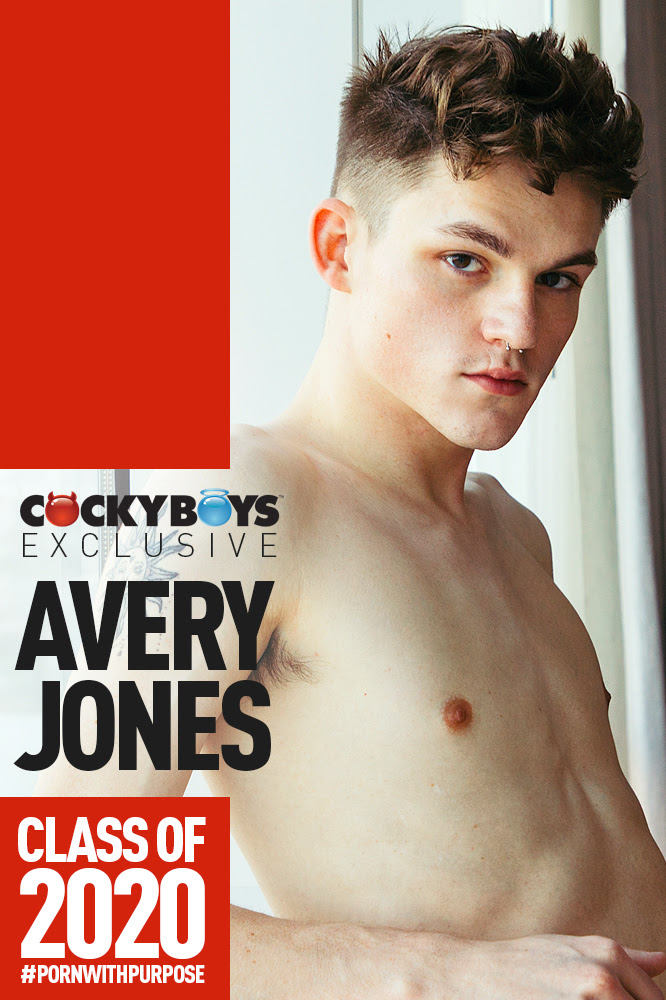 Another performer is making news at CockyBoys (performer Brock Banks signed on as an exclusive at the studio two days ago), and today it's twink powerbottom Avery Jones, who is now a CockyBoys exclusive. Avery has performed in scenes at CockyBoys and NextDoor over the last several months (and he was a finalist in the Thirst Trap King Of 2019 contest), but he'll now be appearing exclusively at CockyBoys in 2020. Press release from the studio:

New York, NY- CockyBoys is happy to announce that Avery Jones has just signed on as an exclusive performer with the award-winning studio. Avery's new scene with newly signed exclusive Brock Banks is now live.

CockyBoys CEO and Director Jake Jaxson says: "Avery is a breath of fresh air and he brings an unashamed sexual confidence to his work and life that has quickly endeared him to his fellow scene partners and fans alike."

Jaxson goes on to say: "What I find most enrolling about Avery, is like many of us, his confidence and subsequent sexual discovery did not come easy or from instant success, but rather from adversity, self reflection, and hard work. Avery's first foray into the adult space was not a positive one, and he left the industry angry, depressed and confused, before deciding to regroup, refocus his goals, and establish a new foundation of self-love and mutual respect. Both RJ and myself, immediately saw in Avery a drive and determination to overcome his past upsets, an openness to trust and try new things, and to stay focused on the possibilities that come from being his best self."
While it's not mentioned by name, Avery Jones' "first foray into the adult space" referenced in the quote above was at BoyCrush. As you'll recall, that studio's former owner, Bryan Schwandt, was accused of sexually assaulting multiple models before resigning in disgrace two years ago.
Jones is grateful to be on the CockyBoys team, and here's his quote from the press release:
Avery Jones says of his new contract: "I am so grateful to be apart of this beautiful team and I'm especially thankful that my comeback to porn has been such a positive one. Becoming a CockyBoys exclusive is the start of a new journey for me, one where I feel like I can showcase myself, and my art, through a different lens, and most importantly, I get to do it in a safe and authentic way."

Avery goes on to say: "It feels good to be apart of a team that feels like family, we each come from different backgrounds, and have different points of view, and are different "types", but what I love most is, we're all here for each other."
Avery Jones' first scene as an exclusive is obviously with Brock Banks, and it's Banks' first scene as an exclusive, too. Here's the preview: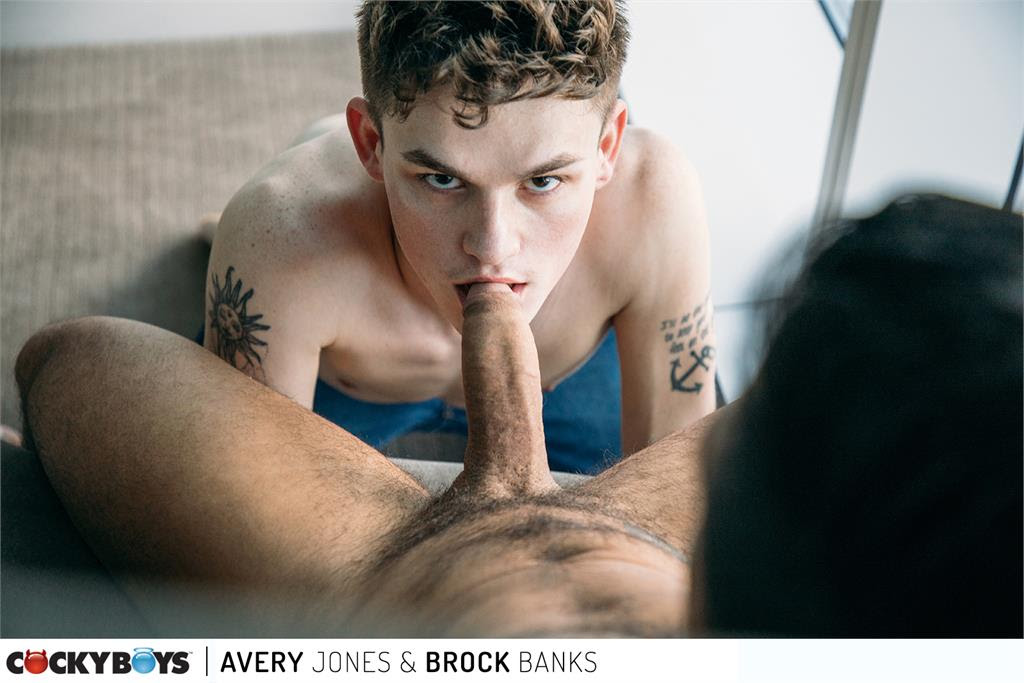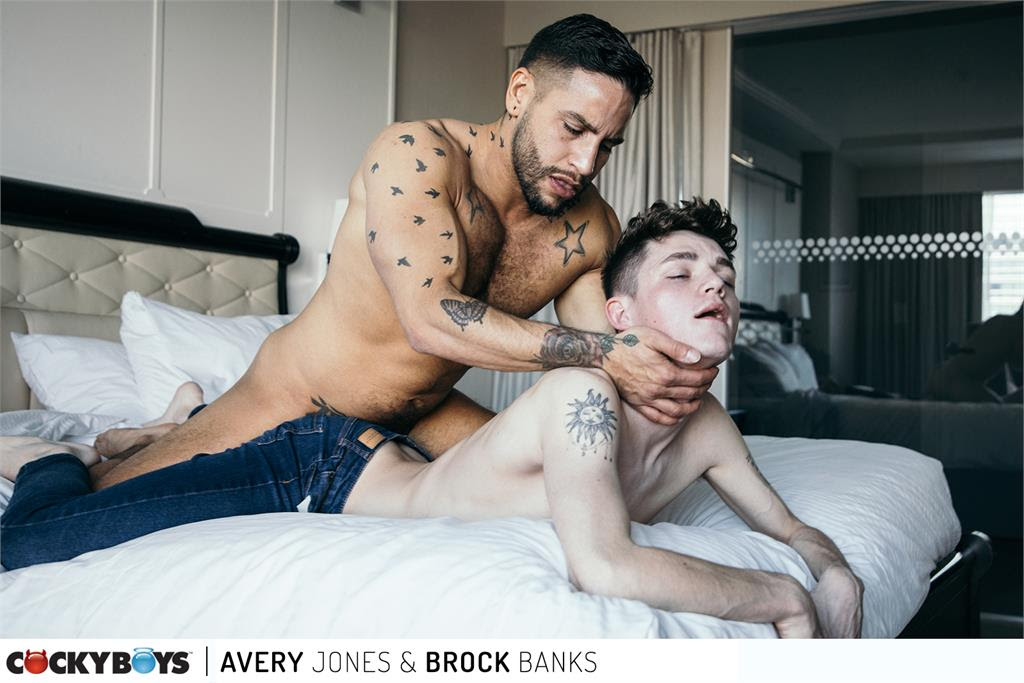 Trailer (watch full scene here):
[
CockyBoys: Brock Banks Fucks Avery Jones Bareback
]