Today In Family Members Having Bareback Gay Orgies: Pierce Paris, Greg McKeon, Bar Addison, And More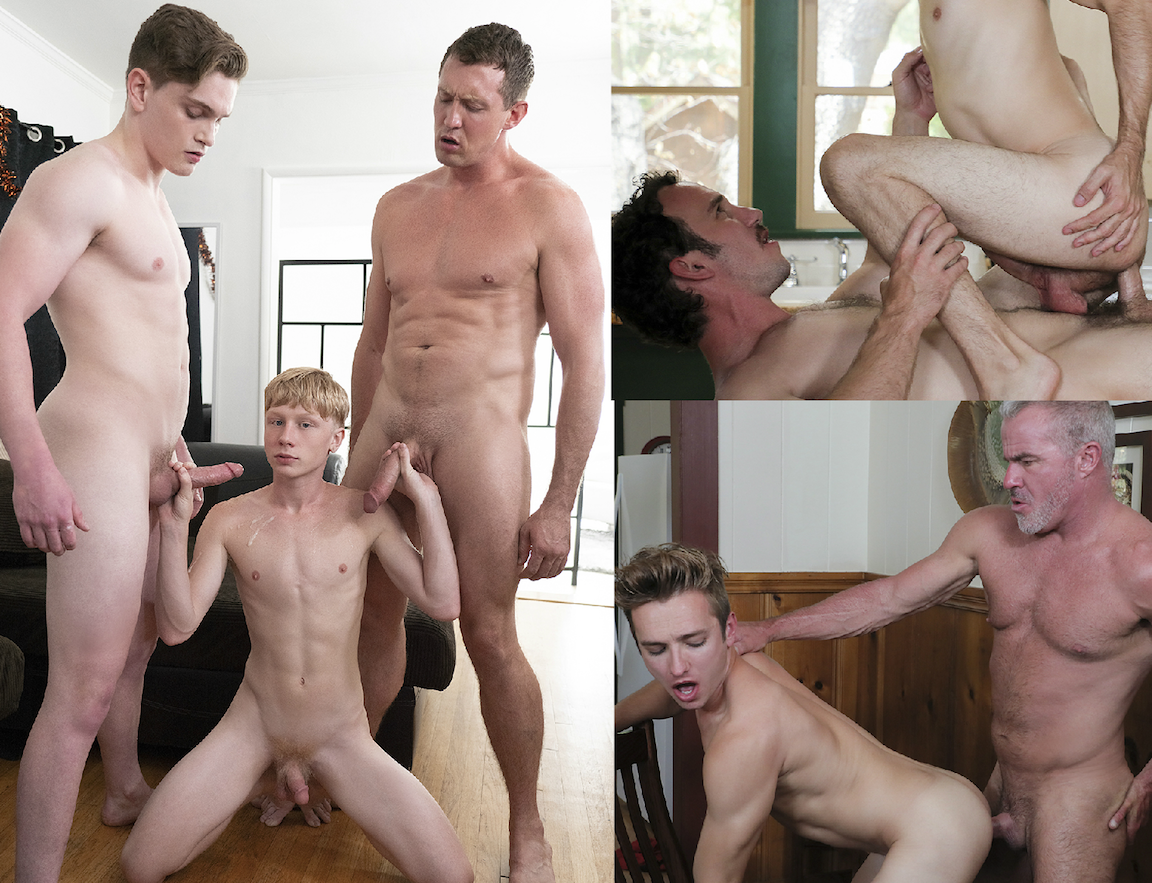 FamilyDick is releasing two new family fuckfests this week, with one three-way and one fourgy featuring the usual mix of grandpas, dads, son, and grandsons.
First, it's a Halloween-themed family three-way with dad Pierce Paris having sex with sons Jay Tee and Caleb Cummings: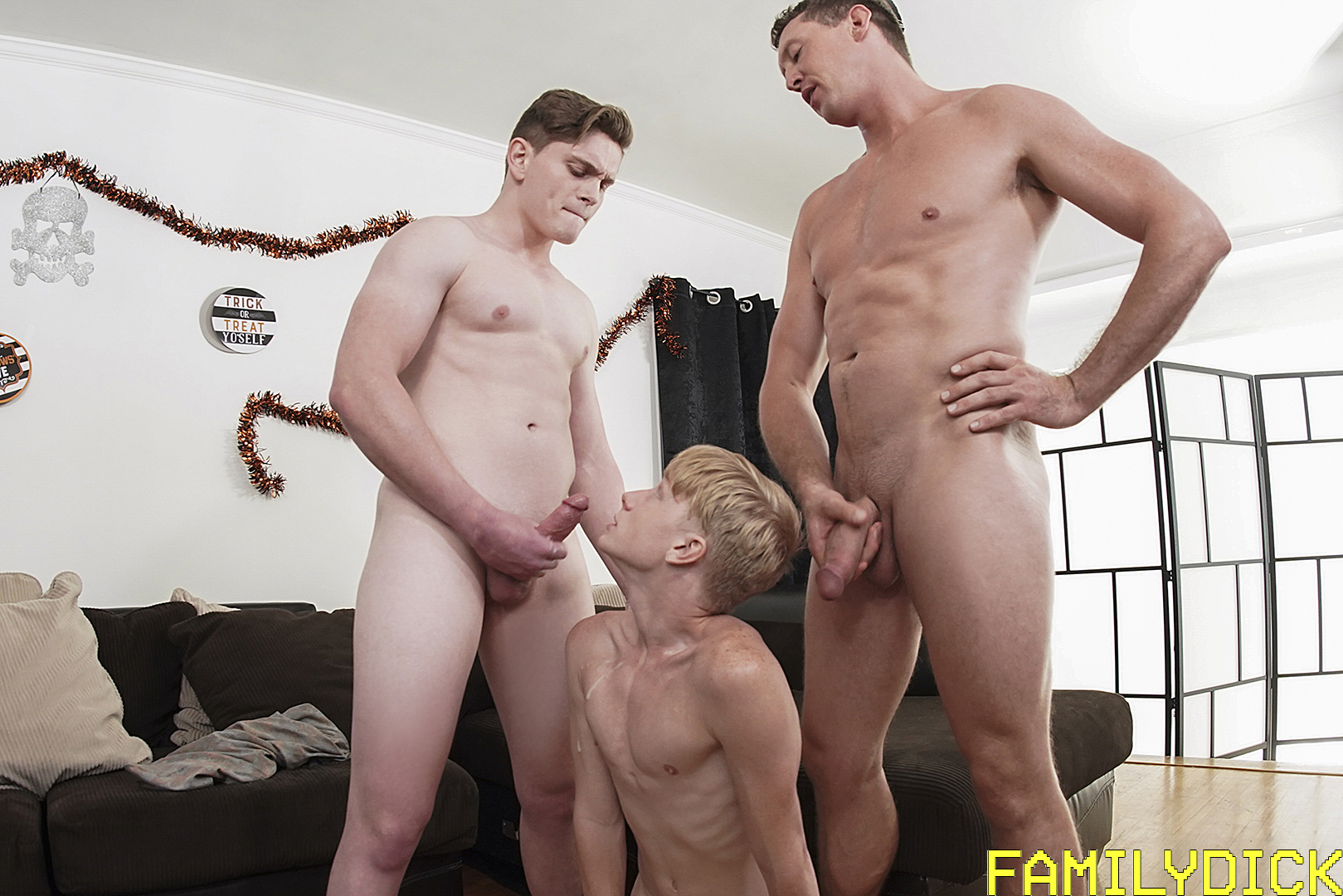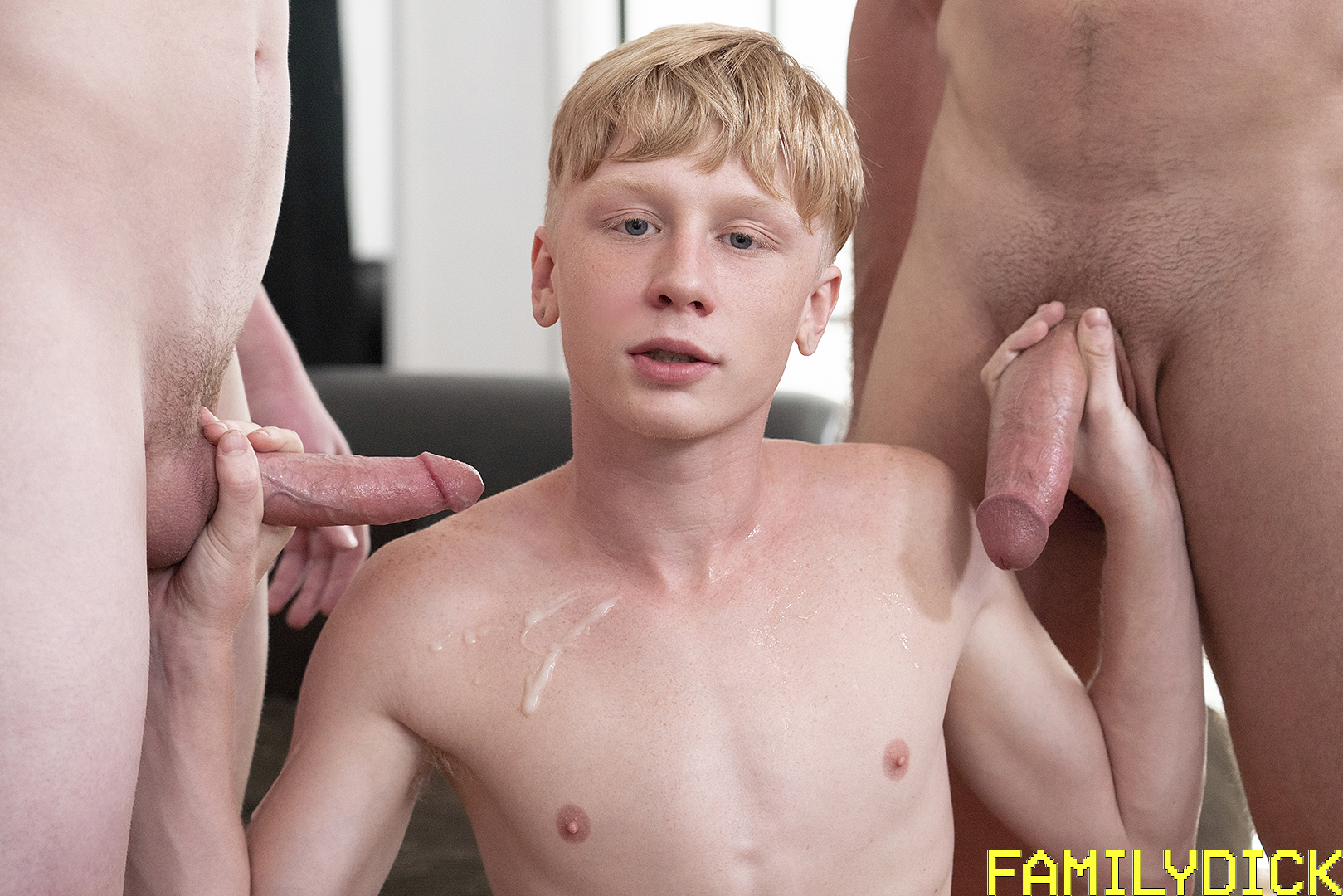 The next scene is a fourgy featuring Marcus Rivers and Bar Addison having sex with dad Greg McKeon and grandpa Dale Savage, respectively, in the kitchen and dining room.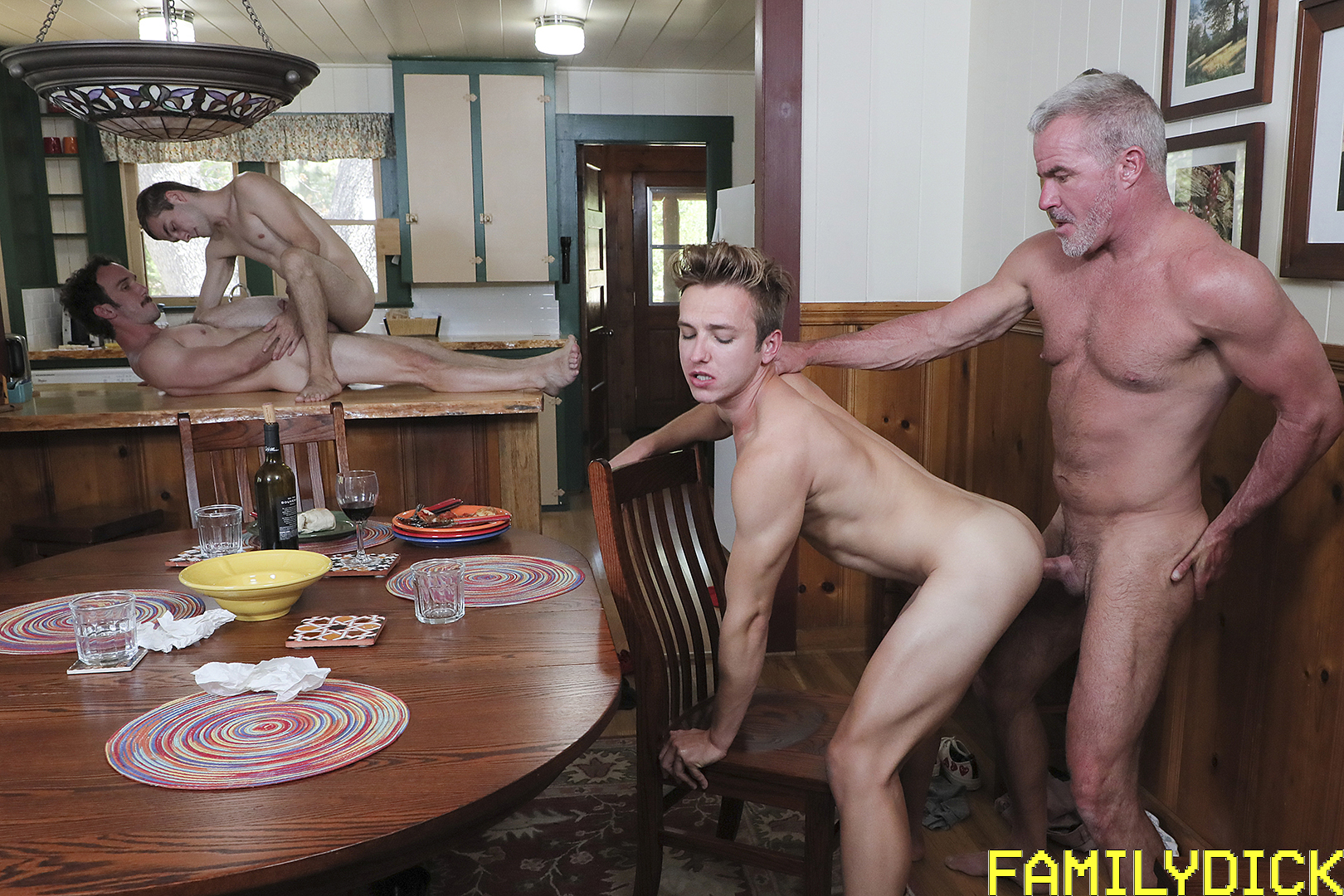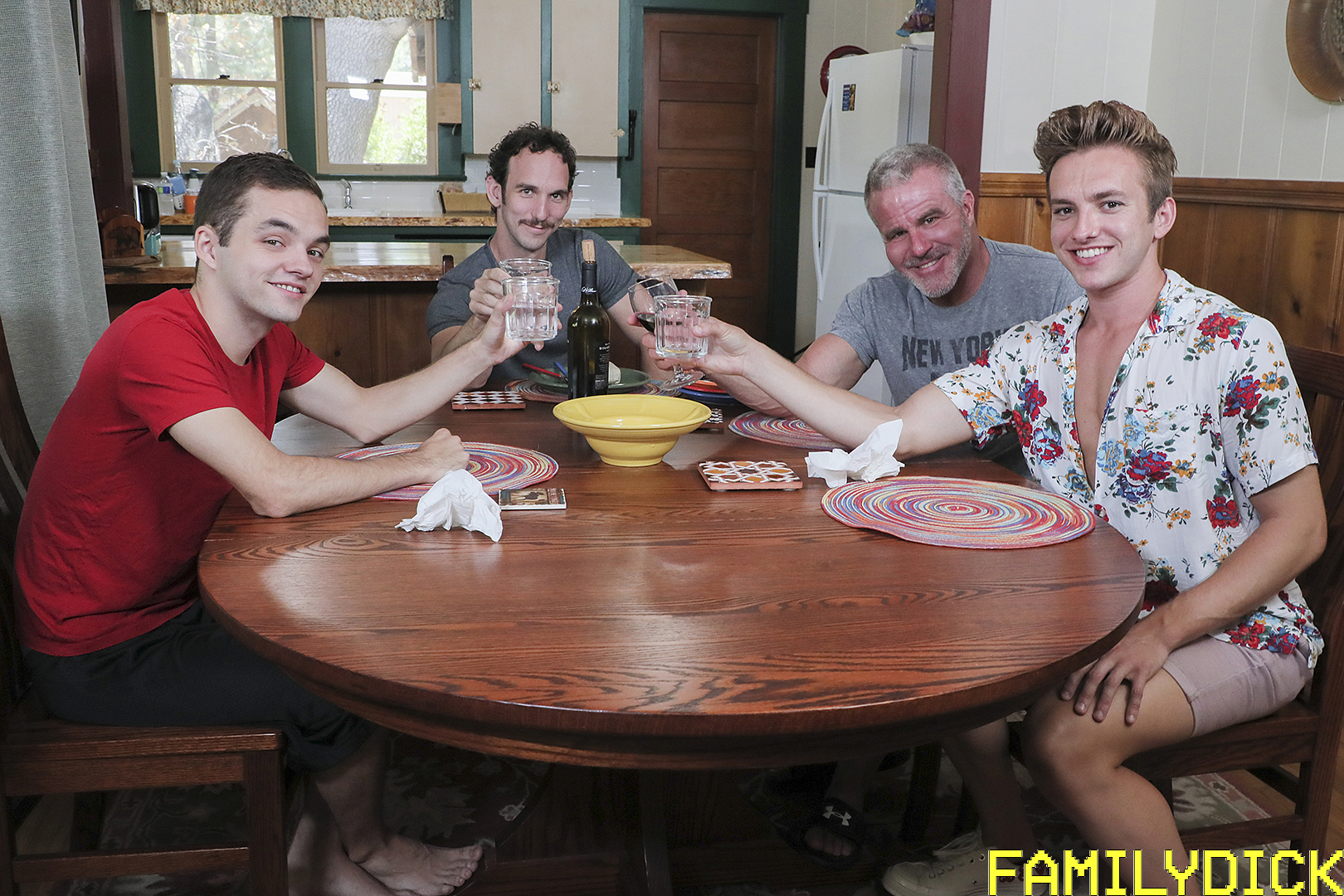 Love to toast to things with nothing in my glass.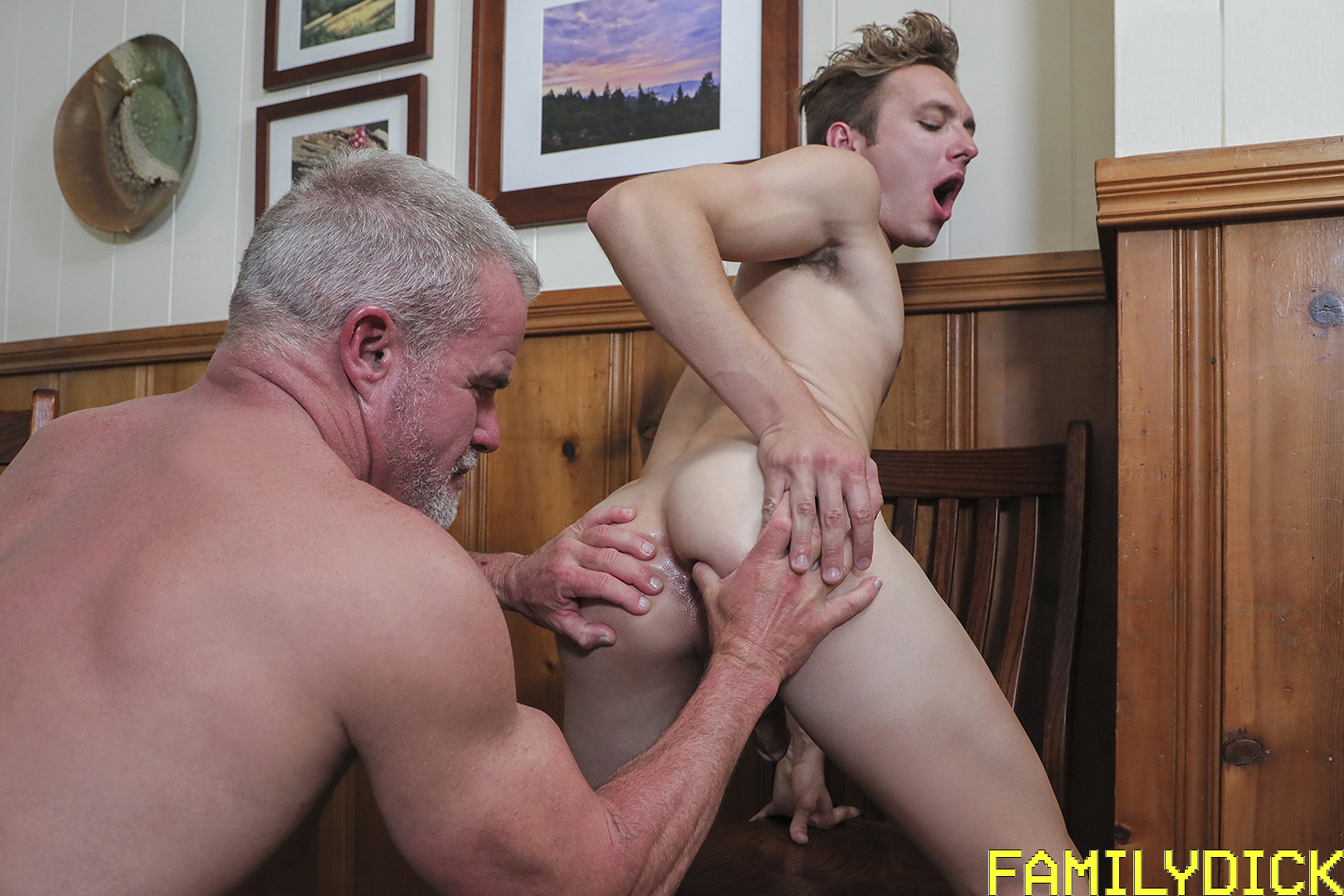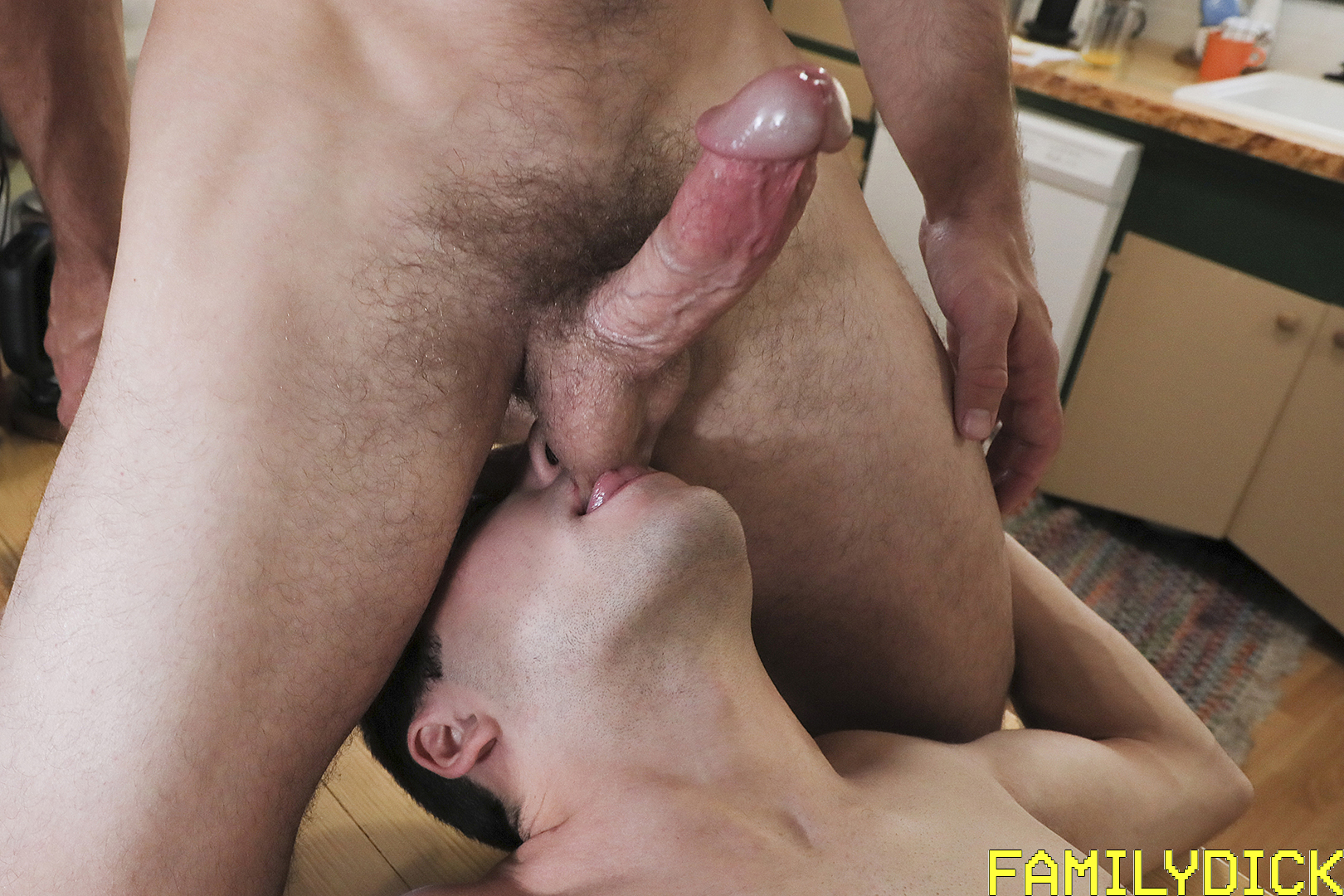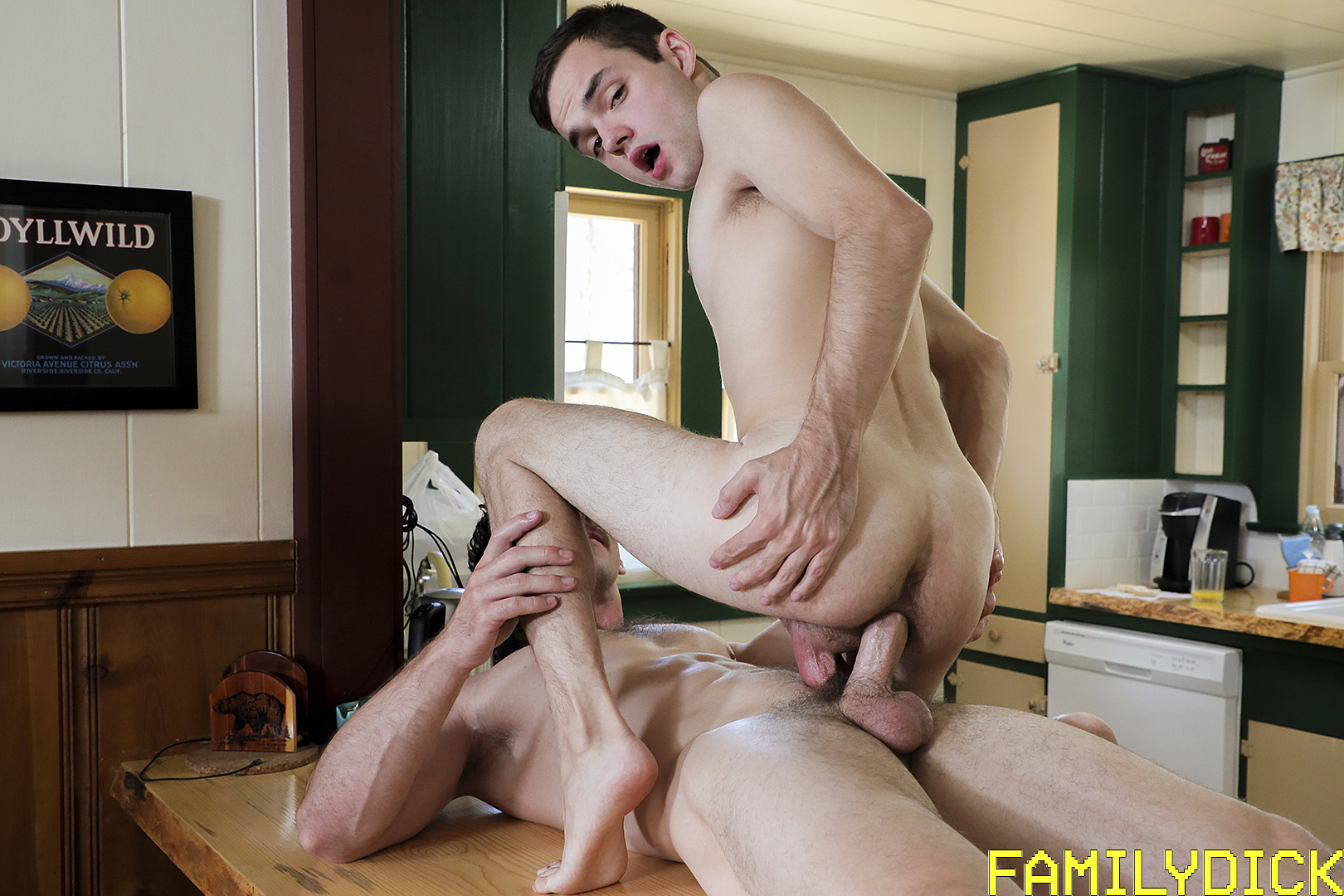 As usual with these multi-generational FamilyDick scenes, I have to wonder: Where the hell are the moms? (Not to mention grandmas?)
Trailer for Pierce, Jay, and Caleb (watch full scene here):
[
FamilyDick: Pierce Paris, Jay Tee, And Caleb Cummings
]
Trailer for the fourgy (watch full scene here):
[
FamilyDick: Marcus Rivers, Greg McKeon, Dale Savage, And Bar Addison
]