FraternityX Locks A Gangbang Bottom In A Dog Crate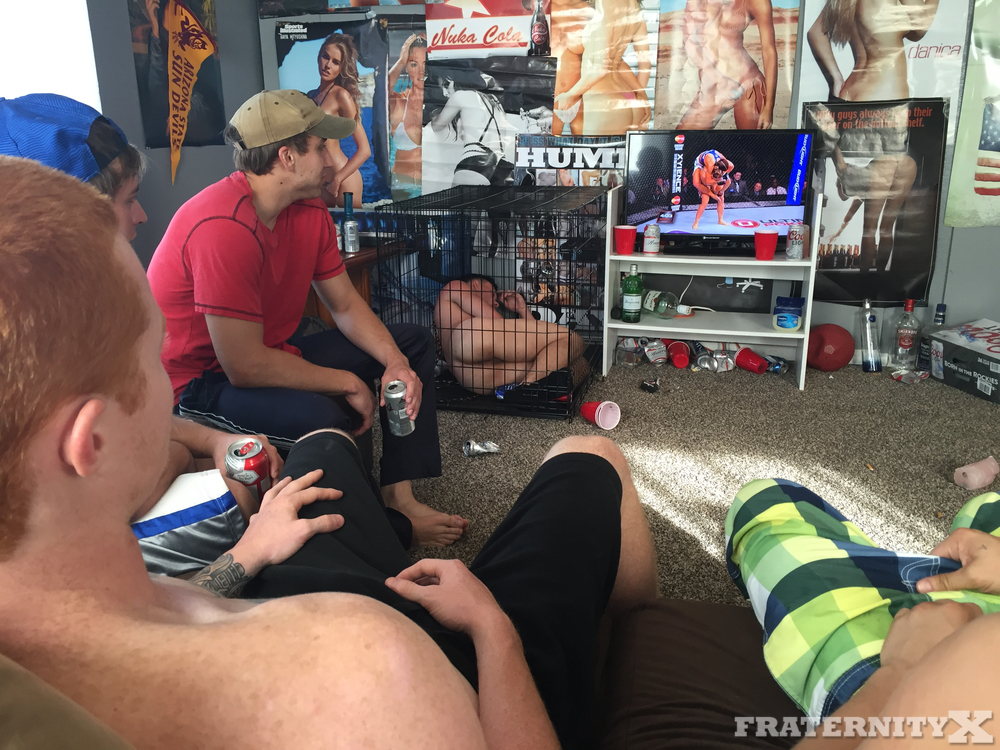 Just when you think they've run out of insane things to do, FraternityX has locked a gangbang bottom into a dog crate for this weekend's update.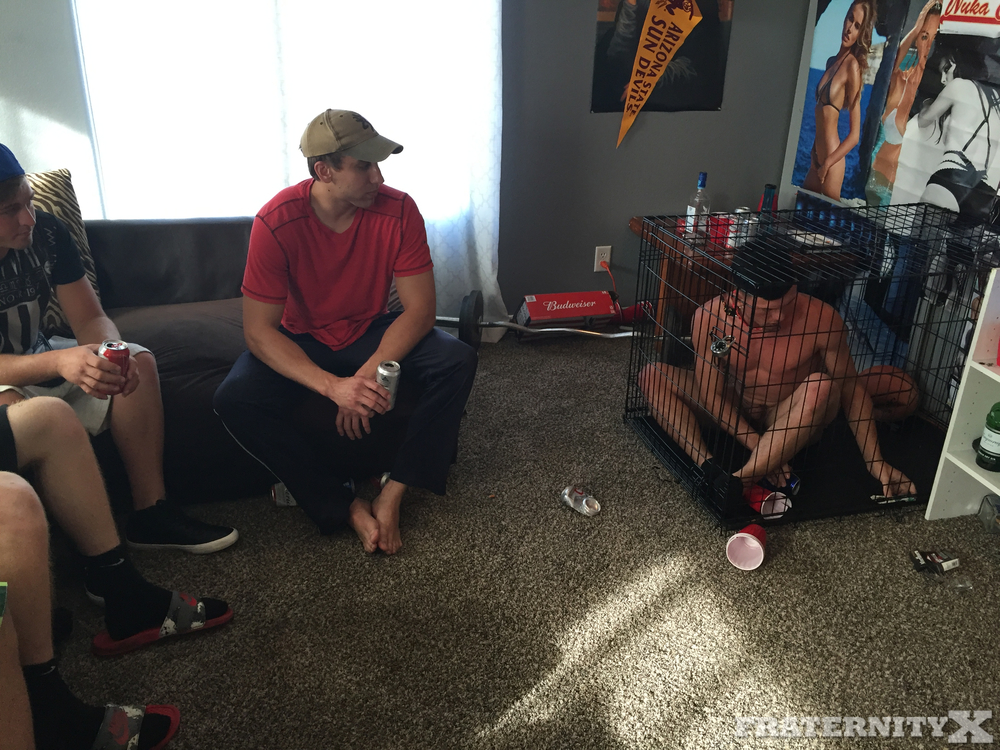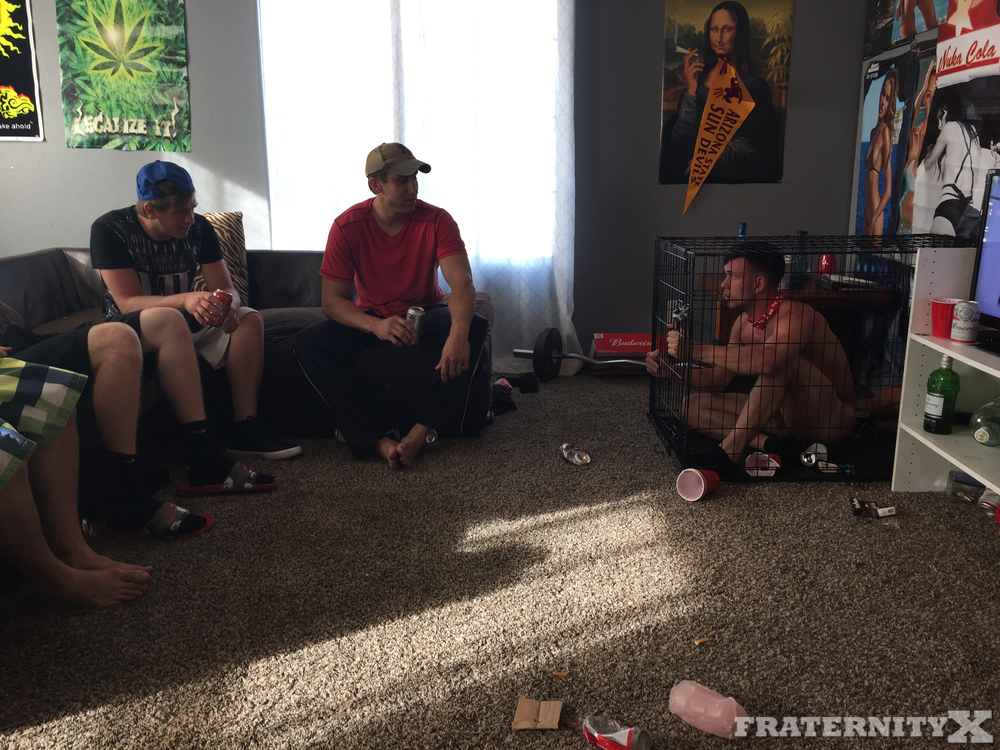 I have to say, I'm actually surprised that they didn't at least try to bareback the gangbang bottom through the bars of the crate. Instead, they eventually unlock the dog crate and just fuck him on the floor. Note that they leave his dog collar on, at least.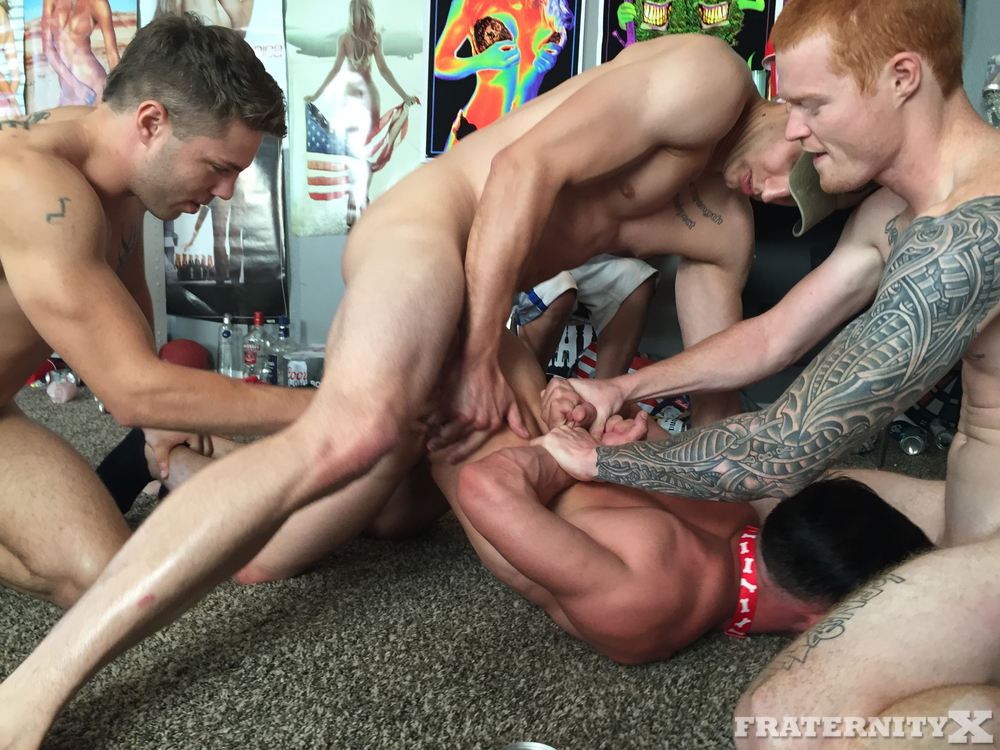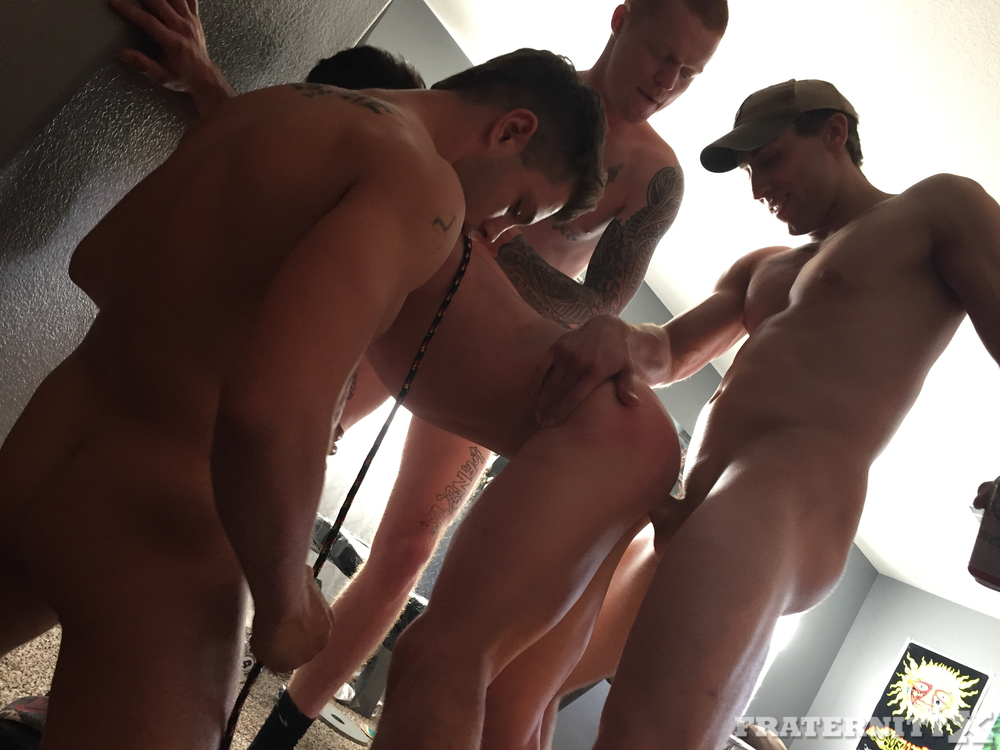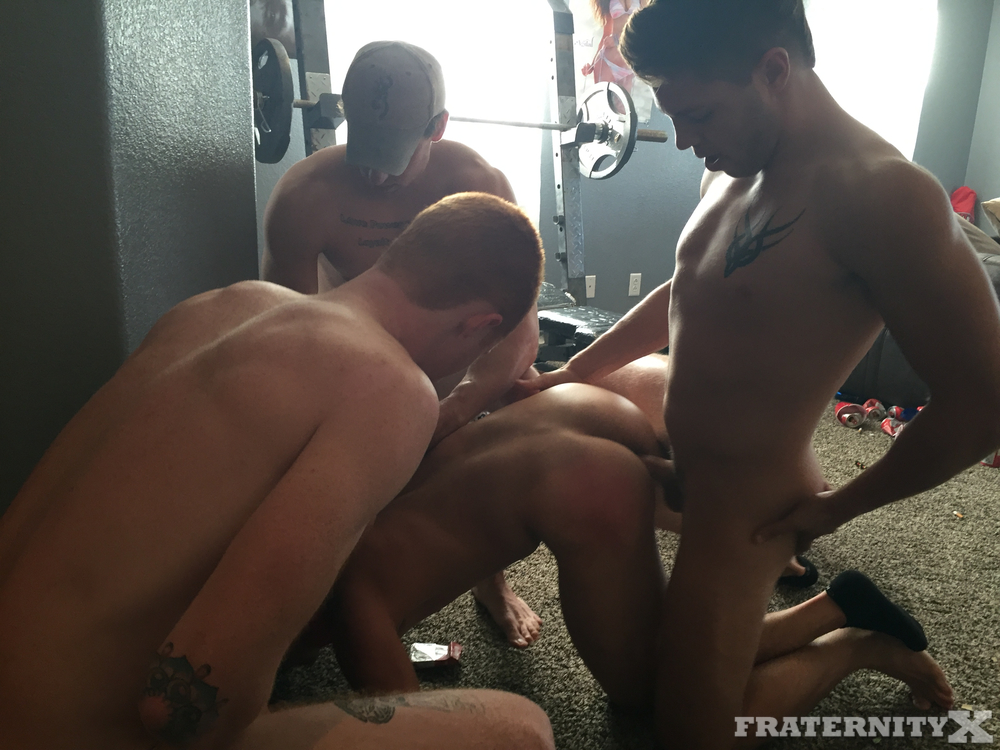 It goes without saying: Don't even bother asking how/why the bottom is in the dog crate. The scene starts, and he's just there. Also, the weird thing is, I don't know if this is more offensive to gangbang bottoms, or to actual dogs?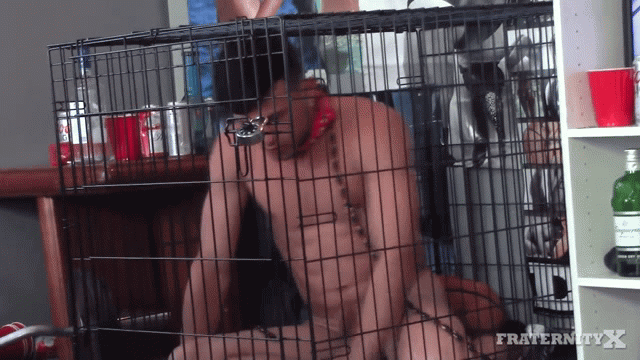 Trailer (watch full scene here):
[
FraternityX: Gangbang Bottom Locked In Dog Crate
]