WATCH: ColbyKnox's Halloween-Themed Batman And Robin Gay Porn
Colby Chambers and Mickey Knox's Halloween-themed gay porn parody of Batman and Robin (everyone knows that Batman and Robin were gay, right?) was released today, and in this first episode, Colby and Mickey are revealed to be the bad guys who've kidnapped Robin (played by Christian Bay). Note that all the body make-up here was done by gay porn star Taylor Reign.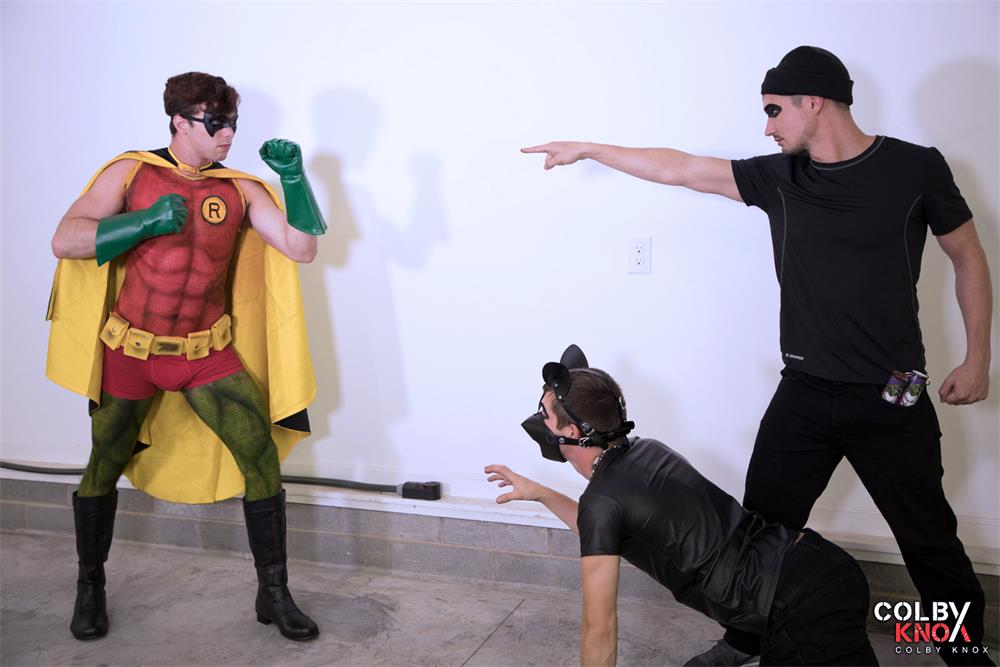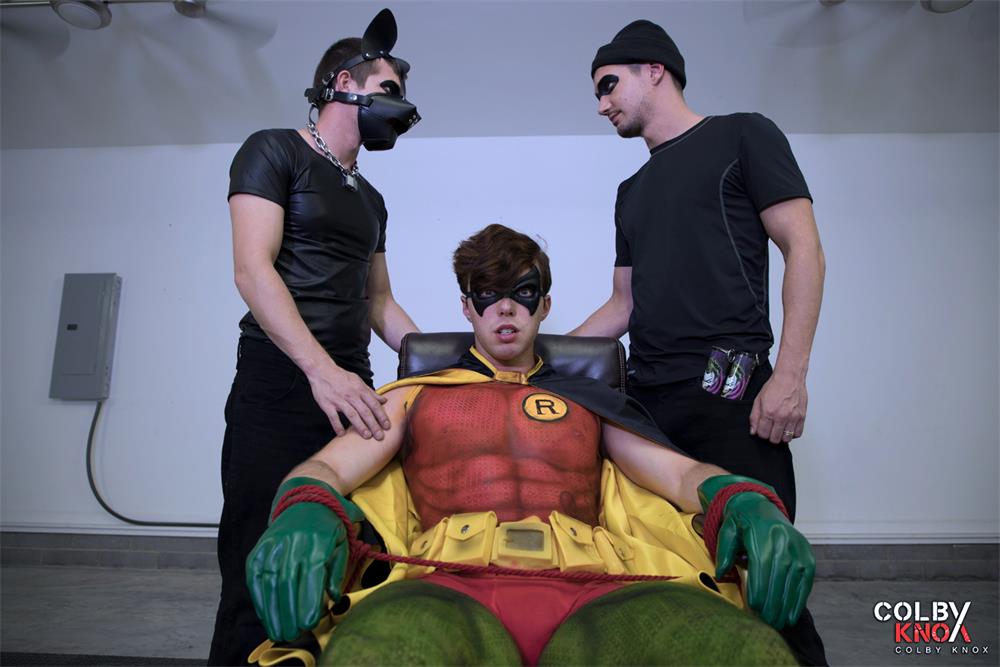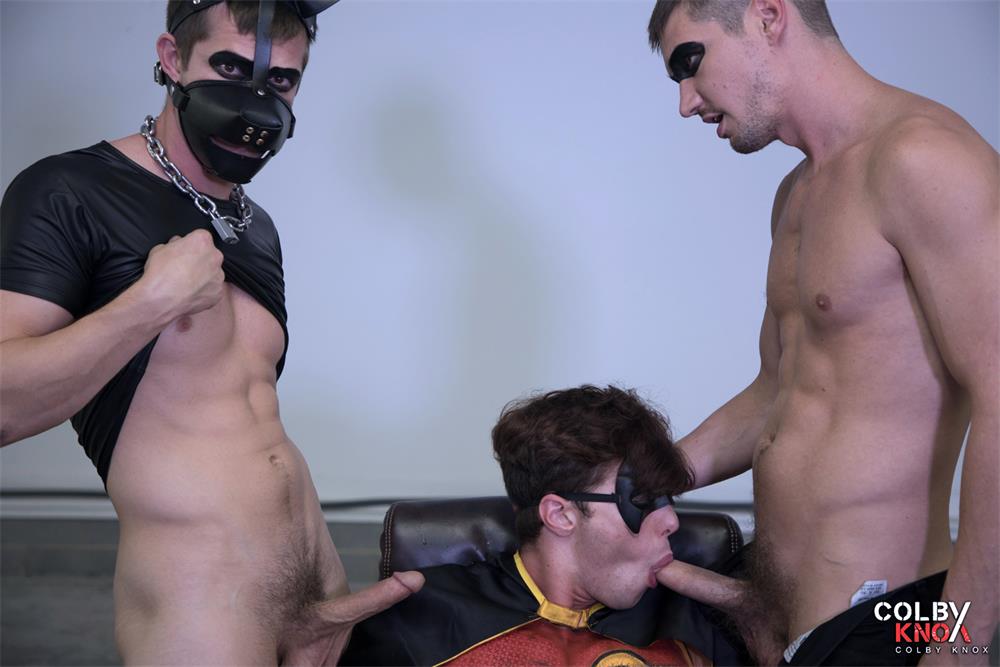 I'm the first one to make fun of Halloween porn, and as corny as this might be, the guys look sexy and the fucking (once they get to it after a couple minutes) is very good, as it is in most ColbyKnox scenes. Also, Christian Bay as Robin is hot as fuck, so I'm fully on board with this, tbh.
Colby Chambers and Mickey Knox take turns fucking Christian Bay here, and be sure to watch till the end when they each splatter his ass with big cum shots. Then, Mickey actually eats up all the cum off Christian's butt.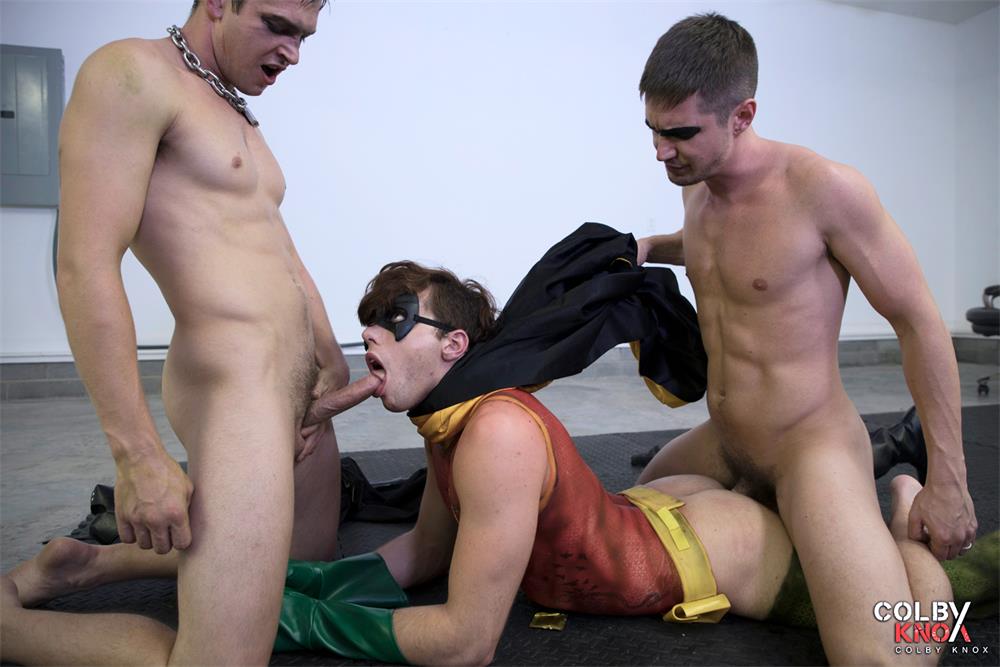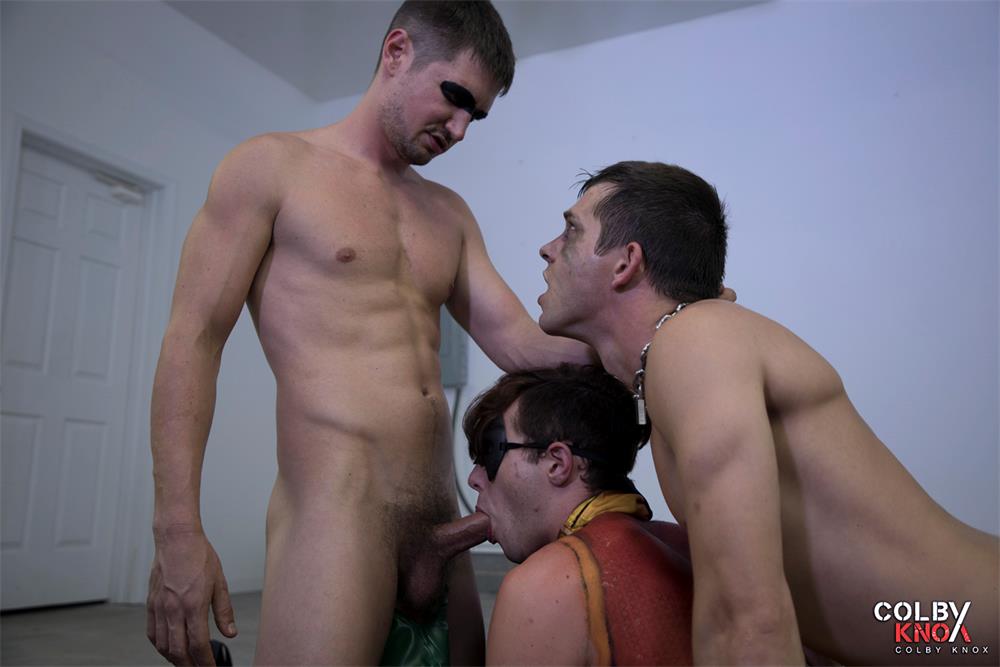 Big-dicked gay porn star Jack Hunter will be in the next scene (due out later this month) playing Batman himself, in what should be a fourgy finale. For now, the three-way clip (watch full scene here):
[
ColbyKnox: Colby Chambers And Mickey Knox Fuck Christian Bay
]