WATCH: Arne Coen Shoots One Of 2019's Biggest Cum Shots All Over Himself
Despite already starring in dozens of duos, three-ways, and group sex scenes since 2013, BelAmi has just released the very first video that gay porn star Arne Coen ever filmed, and in this solo "casting video," Arne shoots one of the largest cum shots of 2019. (Although, technically, this video was likely filmed well over six or seven years ago.)
BelAmi's scene description:
One of our all-time favorite HUNGarians is Arne Coen, and we are not exactly sure how his casting video slipped through the cracks, but we finally have it here for you today. Bubbly personality, good looks, massive dick and a passion for fucking have made Arne a favorite amongst fans and models alike.
Arne's load today is one for the record books, as he milks 10 geyser-like ropes of cum out of his uncut cock, hosing down his face, chest, abs, and probably the wall behind him, too: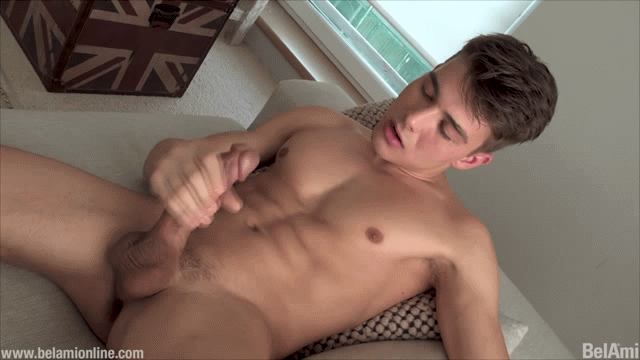 Arne ejaculates for a total of 11 seconds, prompting even the BelAmi cameraman to admit, "I've seen a lot of cum shots. But this was one of the best."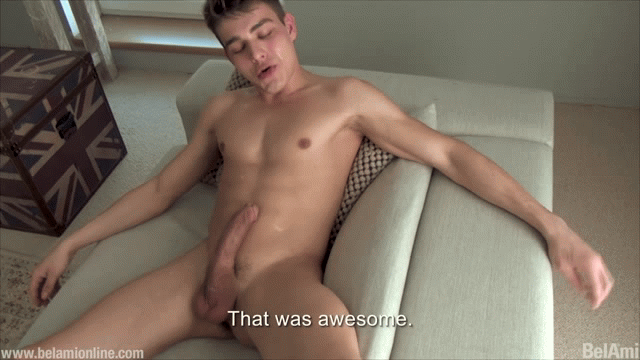 Agree 100%.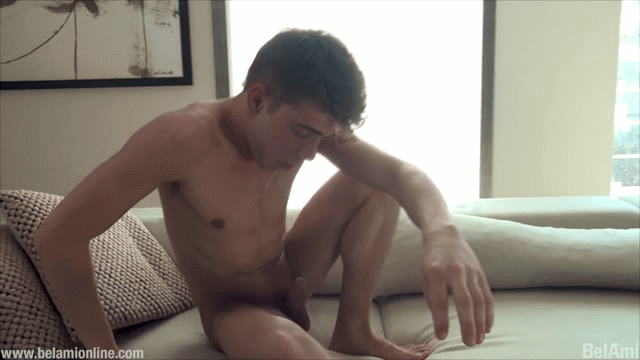 Trailer (watch full scene here):
[
BelAmi: Arne Coen Casting Video
]
If you prefer watching Arne Coen get fucked bareback, his "Offensively Large" three-way with Jack Harrer and Joel Birkin was unforgettable:
Trailer (watch full scene here):
[
BelAmi: Jack Harrer And Joel Birkin Fuck Arne Coen Bareback
]