Str8Up ICYMI: BelAmi X Sean Cody Collab Concludes With Lackluster 10-Man Orgy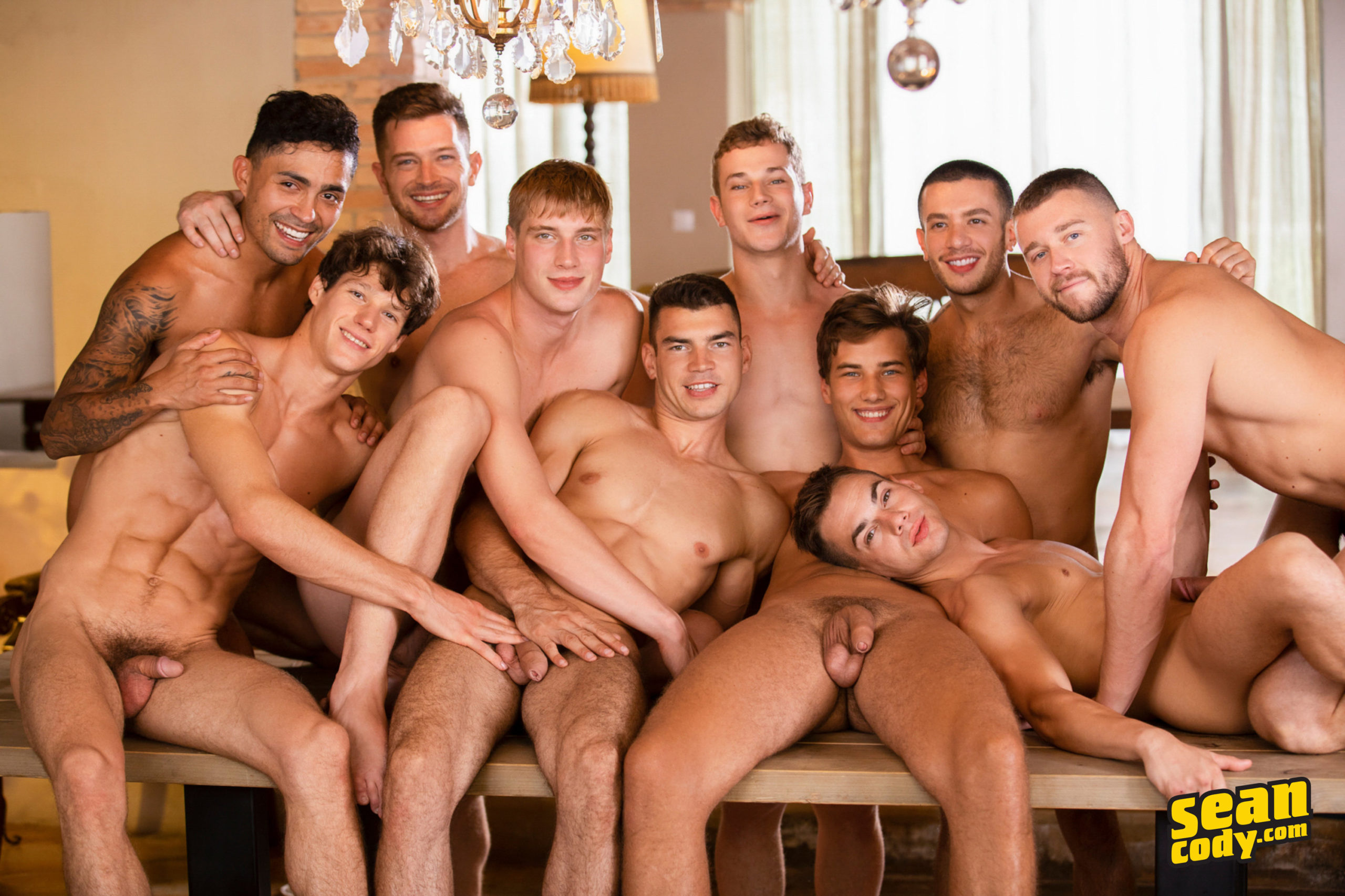 After five previous scenes, the BelAmi X Sean Cody collab finally came to an end yesterday with a two-part orgy finale (part two was the anal, and part one was an oral-only scene featuring eight of the ten stars, which you can see here), and here's a quick look at what you might've missed in part two. (Spoiler alert: you didn't miss much.)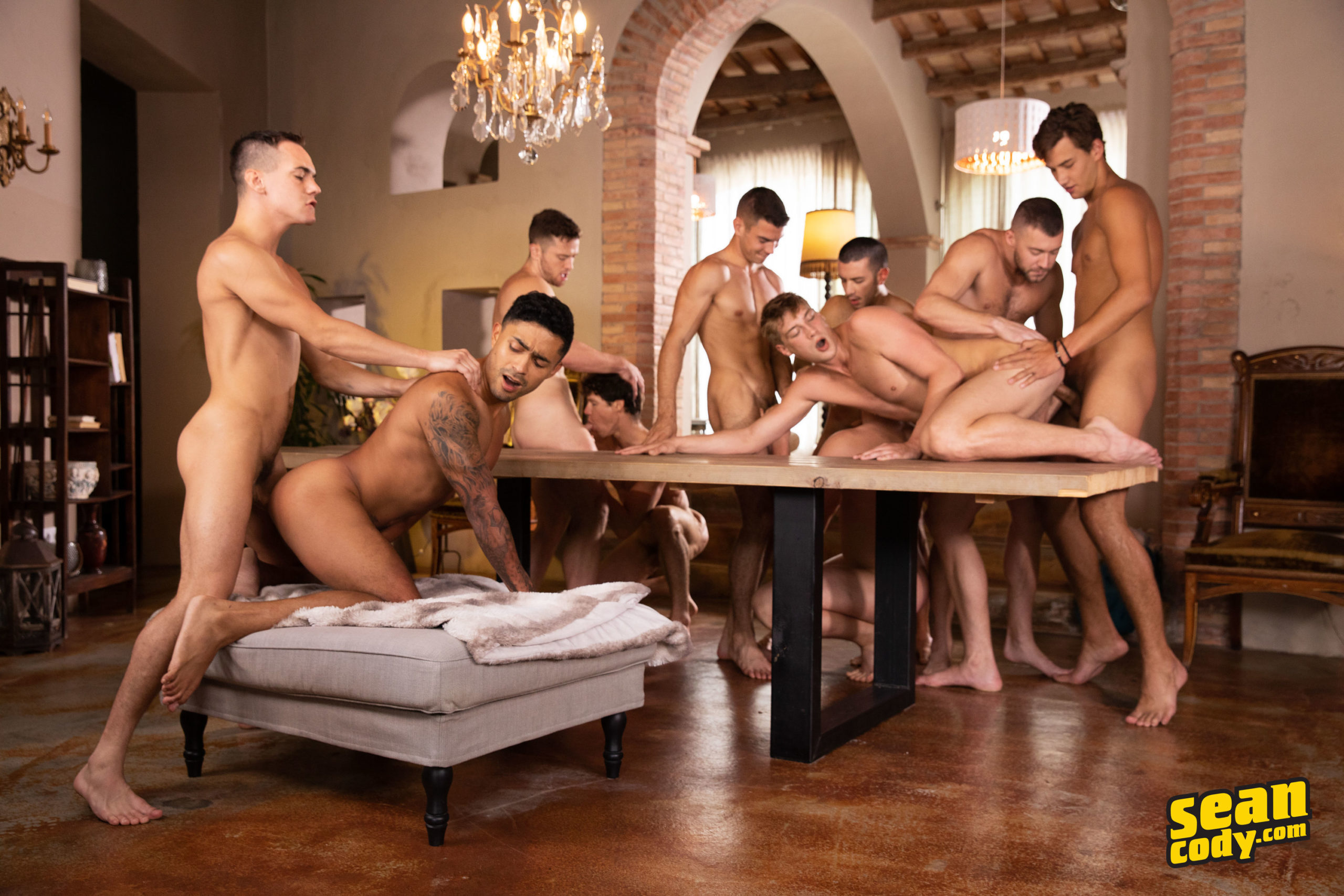 All 10 of the collab's models—Sean Cody's Justin, Manny, Deacon, and Asher with BelAmi's Jim Durden, Ethan O'Pry, Tom Houston, Yannis Paluan, Bart Cuban, and Ashton Montana—are in this tabletop fuckfest, and the one highlight is Asher being DP'd by Bart Cuban and Jim Durden.
The rest of the orgy is largely forgettable, as people are fucking on the sides of the table—or even worse, behind the table and/or behind other people, where you can't even see them—for a few seconds here and there, and it's not clear what we're supposed to be looking at.
What's the point of an angle like the one above, where models either have their backs to us or are completely hidden behind each other?
The cameras are set up in front of the table for the entire orgy, yet people are sucking and fucking behind each other and behind the table that we can't see. Why didn't the crew go back there and film them? Maybe they were tired and didn't feel like walking a few feet.
Bizarrely, Tom Houston and Yannis Paluan lie down in the middle of the table (although you can't see their faces) right in the center of all the action (and thus the cameras are focused on them) for several minutes while people are sucking them off, but the oral portion of the video was supposed to be in part one?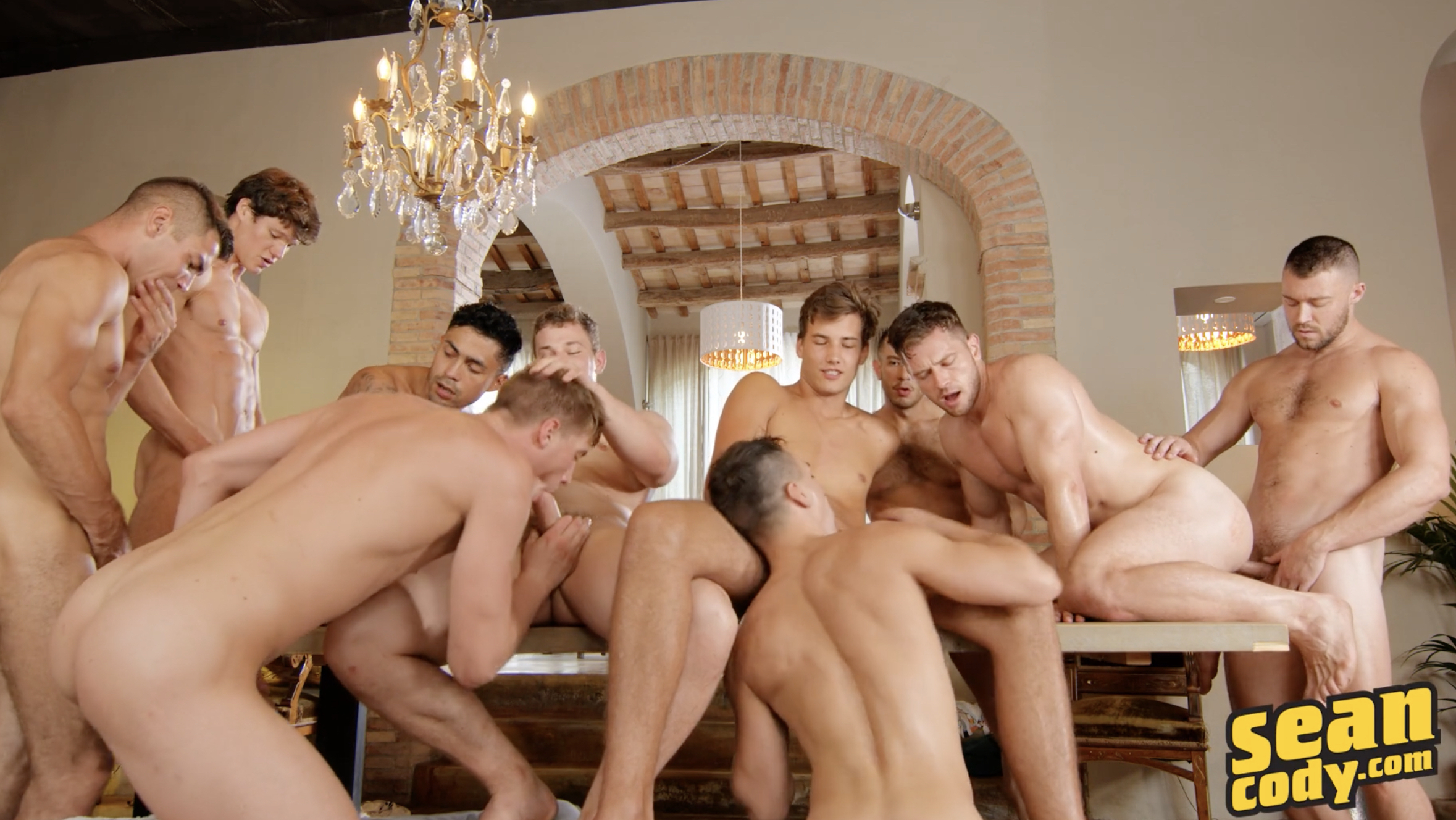 The most unused performer in the scene is Manny, who's standing behind the table by himself for most of the video, and who doesn't cum. You can kind of see glimpses of him in the screenshots above and below.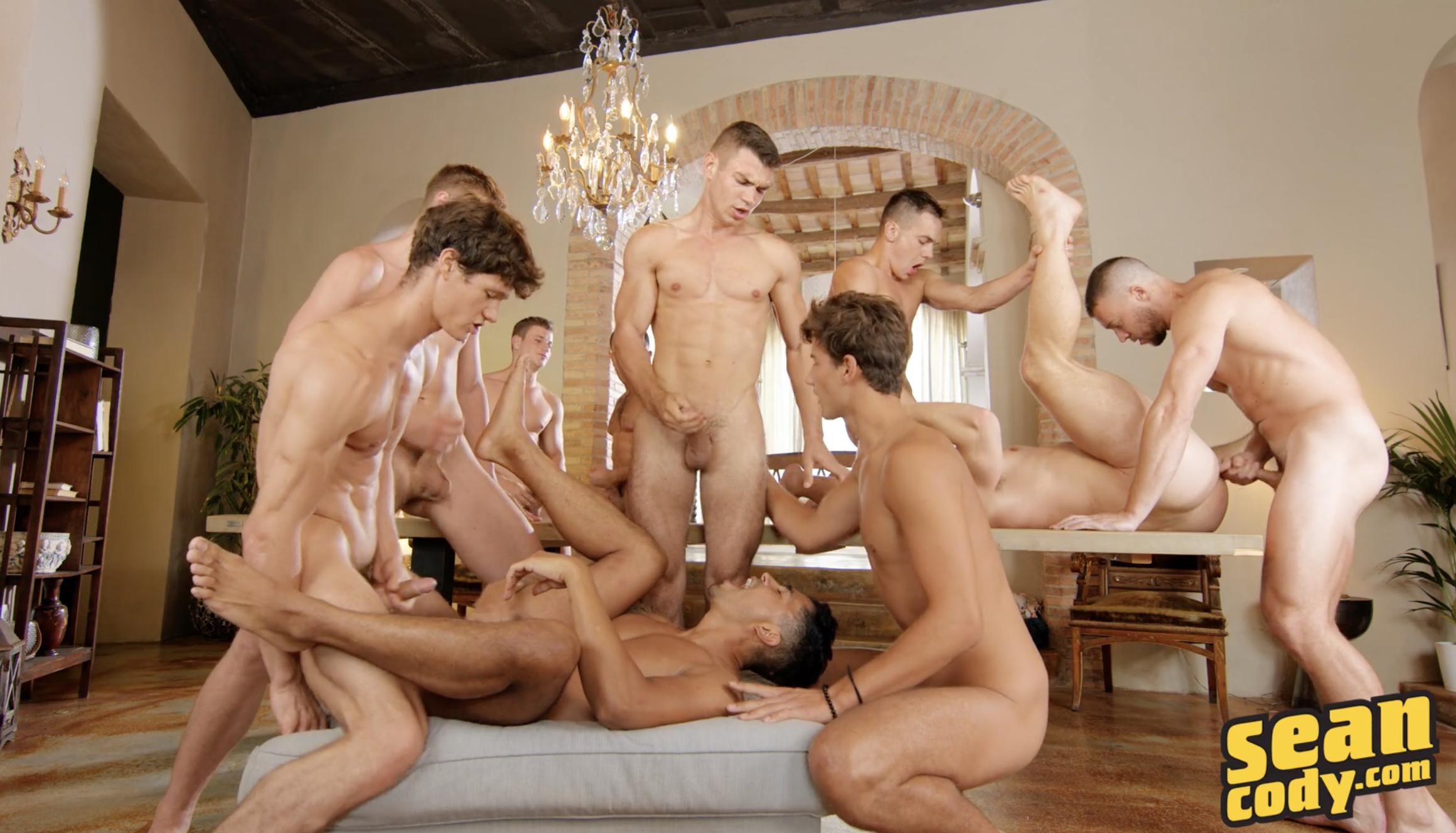 In addition to Manny, Yannis (seen above with Manny, behind the table just standing there) doesn't cum in this scene either. I'd definitely call this the most disappointing orgy of the year if it had been released a few days ago when it was still 2021, but because this 21-minute scene came out on January 1st, 2022, I'll have to reserve judgment for now. Trailer (watch full scene here):
[
BelAmi: BelAmi X Sean Cody Orgy Finale
]
[Sean Cody: BelAmi X Sean Cody Orgy Finale]