LIST: Here Are The 10 Greatest Corbin Fisher Scenes Of All Time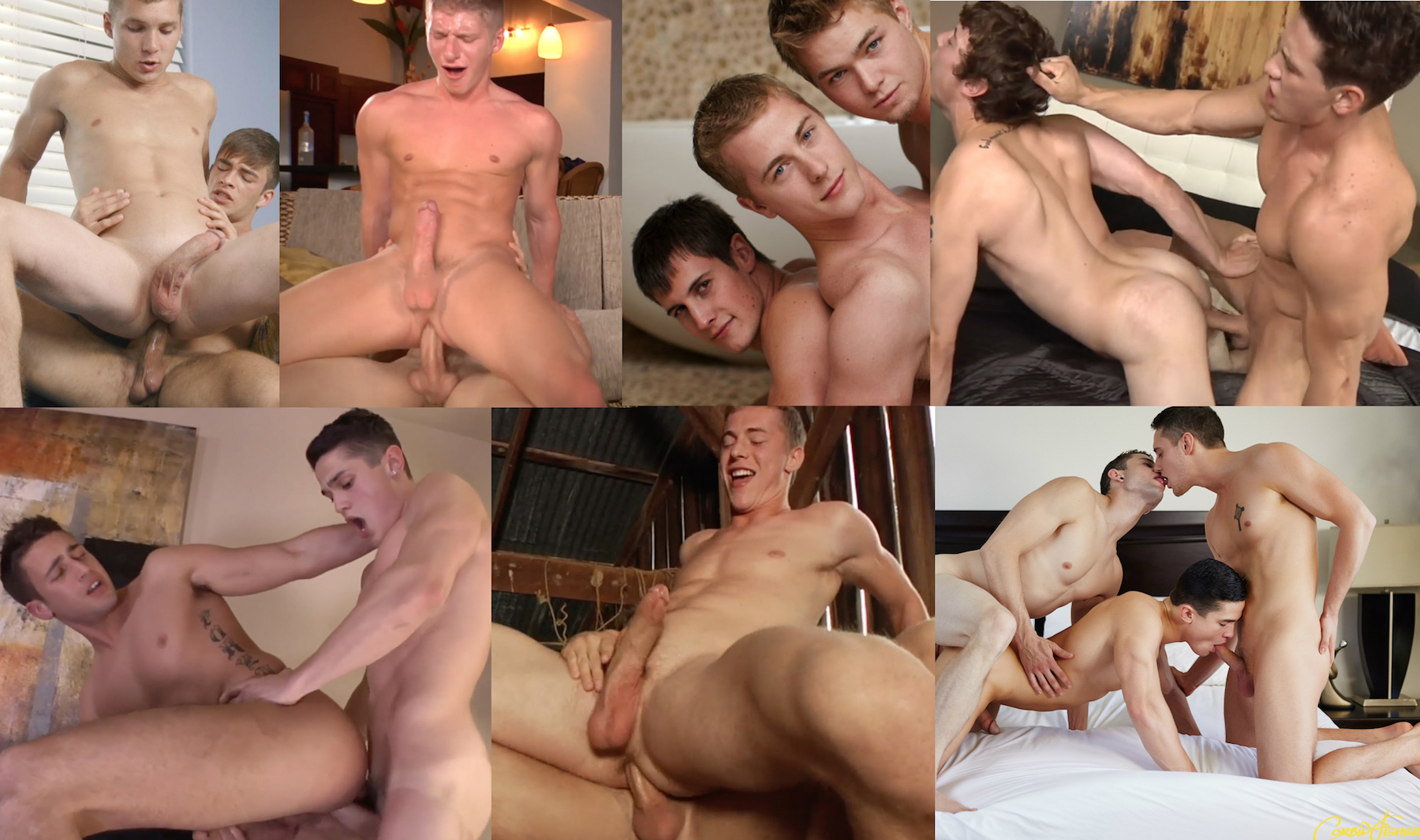 With hundreds of great Corbin Fisher scenes over nearly 14 years, this might be the most challenging list Str8Up has ever assembled. This list of the 10 greatest Corbin Fisher scenes was based on a few key factors: Hotness of the models, hotness of the fucking, filming and directing quality, and whether the scene contained any history-making, iconic moments.
Because these are Str8UpGayPorn's personal favorites, your own faves might be different, so feel free to share what some of those might be.
While none of their scenes made this list, honorable mentions must be given to iconic Corbin Fisher models Gabe, Aiden, Dawson (as seen above), TJ, Cade, Kellan, Hugh, Lucas, and easily a dozen more. There's only so much room on a list of 10 scenes, but all their work came extremely close.
After several hours of painstaking decisions, additions, and eliminations, here are The 10 Greatest Corbin Fisher Scenes Of All Time. Click any link to watch that scene on Corbin Fisher.
10. Trey And Quinn Flip-Fuck Bareback
Quinn is recognized now as one of CF's best performers, but back in the day, drop dead gorgeous Trey (who debuted in 2009) was just as good, if not better. It's not clear when this flip was filmed, but it was likely one of Trey's last performances.
[Corbin Fisher: Trey And Quinn Flip-Fuck Bareback]
9. Connor And Dru Flip-Fuck Bareback
Two big-dicked blonds barebacking in a barn is a no-brainer, and this scene, for me, is Dru at his very best. The joyful, exuberant grin on his face while bouncing on Connor's cock is one of many reasons why he's among CF's all-time great models.
This scene was part of Corbin Fisher's special DVD release in 2009, "Down On the Farm," but it doesn't appear to be on CF's website now.
[Corbin Fisher: Connor And Dru Flip-Fuck Bareback]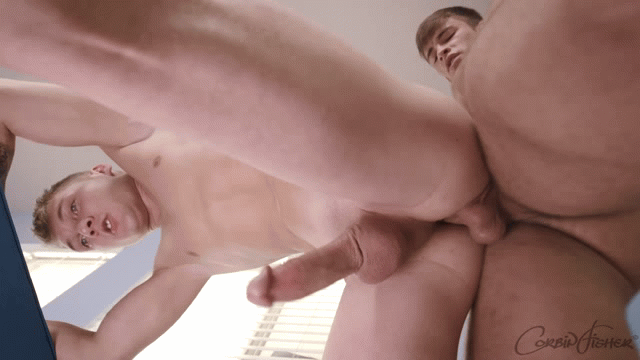 8. Dave's Bareback Bottoming Debut With Beau
This is the most recently released scene on the list (from May of 2017), and while it might seem crazy to have something so new on a list of only 10 scenes spanning 14 years, Dave's bottoming debut (and just seeing Dave in action in anything) was Corbin Fisher perfection.
Dave has been the model I look forward to seeing the most every week this year, and his unforgettable work here with Beau (also a Corbin Fisher highlight this year) was nothing short of incredible.
[Corbin Fisher: Beau Fucks Dave Bareback]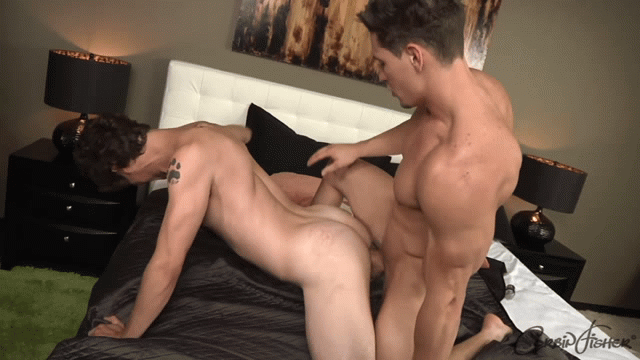 7. Cain And Chandler Flip-Fuck Bareback
Seeing the ridiculously hot, hunky, and hung Cain fucking as a top is one of the best visuals in Corbin Fisher history.
Cain has bottomed well plenty of times (and he in fact bottoms for horse-hung Chandler in this scene), but nothing compares to seeing his body in action as a top.
[Corbin Fisher: Cain And Chandler Flip-Fuck Bareback]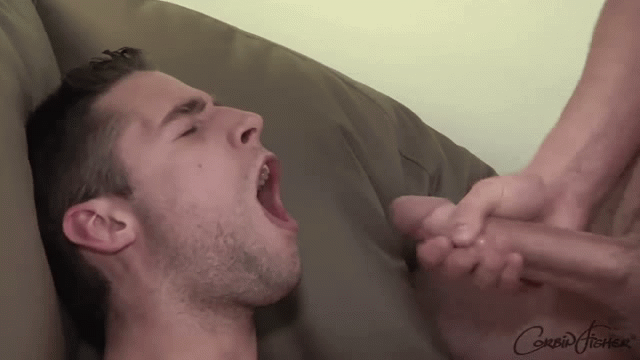 6. Chandler And Harper Flip-Fuck Bareback
Chandler's second appearance on this list is for his CF Select bareback flip-fuck with Harper in 2013, and while his strong versatile fucking made all his scenes good, his iconic cum facial in this scene is his most memorable moment ever.
The explosive load shot from Chandler's massive cock isn't just the best cum facial in Corbin Fisher history, it's one of the most recognizable and beloved cum facials in the history of gay porn.
[Corbin Fisher: Chandler And Harper Flip-Fuck Bareback]
5. Colt Fucks Zeb Bareback
Colt and Zeb are arguably two of the best looking performers to ever do gay porn, and I still can't believe we got to see them fuck in 2015? Zeb's slaps and demands that he be fucked harder causes Colt to pump him deeper and even more rapidly, leading to one of the best fuckfests (and eventual creampies) ever.
[Corbin Fisher: Colt Fucks Zeb Bareback]
4. Ty Fucks Travis
Many gay porn stars launched their careers at Corbin Fisher, and my favorite is Ty (who would of course later become Andrew Stark). This historic scene from 2009, "Ty's First Time," was the first time we ever saw Ty fucking another man, and his signature rock hard cock seen here has been a staple of great gay porn ever since. In addition to Ty, we're also treated to Travis (the greatest Corbin Fisher performer of all time), who shoots a hands-free load while being fucked from behind.
[Corbin Fisher: Ty Fucks Travis]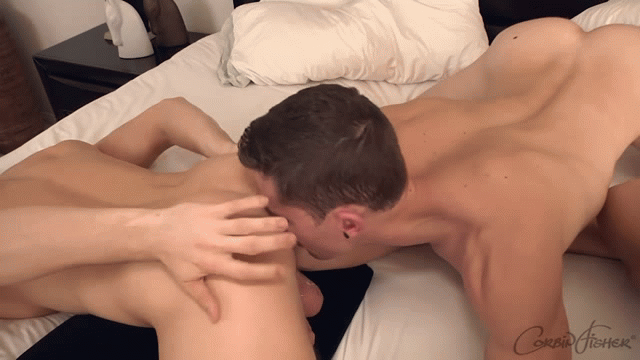 3. Colt, Kennedy, And Quinn's Bareback Three-Way
Three of the greatest, hottest, and most versatile Corbin Fisher performers gave us the best bareback Corbin Fisher three-way in history. And in case you needed a reminder of what happened during this mind-blowing fuckfest, well, everything happens: Quinn and Colt bareback each other. Colt barebacks Kennedy. Colt creampies Kennedy. Quinn felches Colt's cum out of Kennedy's ass. Kennedy barebacks Quinn. Quinn cums in Colt's mouth. Kennedy barebacks Colt. Kennedy creampies Colt. Kennedy felches his own cum out of Colt's ass. Just one of many highlights here:
[
Corbin Fisher: Colt, Kennedy, And Quinn's Bareback Three-Way
]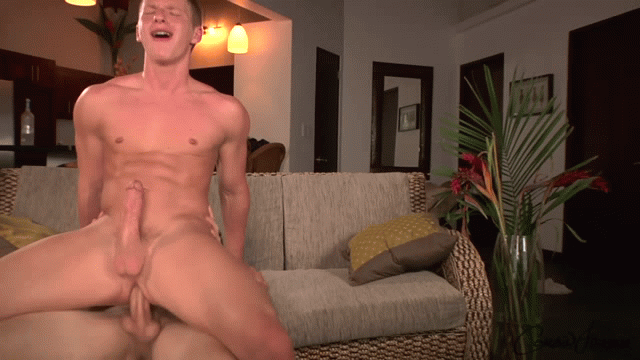 2. Cain Fucks Josh Bareback
This was originally released as a CF Select scene (sometime prior to 2011), and I've never been able to watch more than five minutes of it at a time. This section in particular—as flawless powerbottom Josh taunts Cain with, "Is that all you got?"—features some of the best fucking ever captured on film. Cain, Josh, and the CF crew were at the top of their game, and it doesn't get any better than this:
[
Corbin Fisher: Cain Fucks Josh Bareback
]
1. Travis, Connor, And Dru In "Double Double"
The best Corbin Fisher three-way of all time is also one of the best gay porn scenes of all time. It would be an understatement to simply label this 2010 scene as "must see."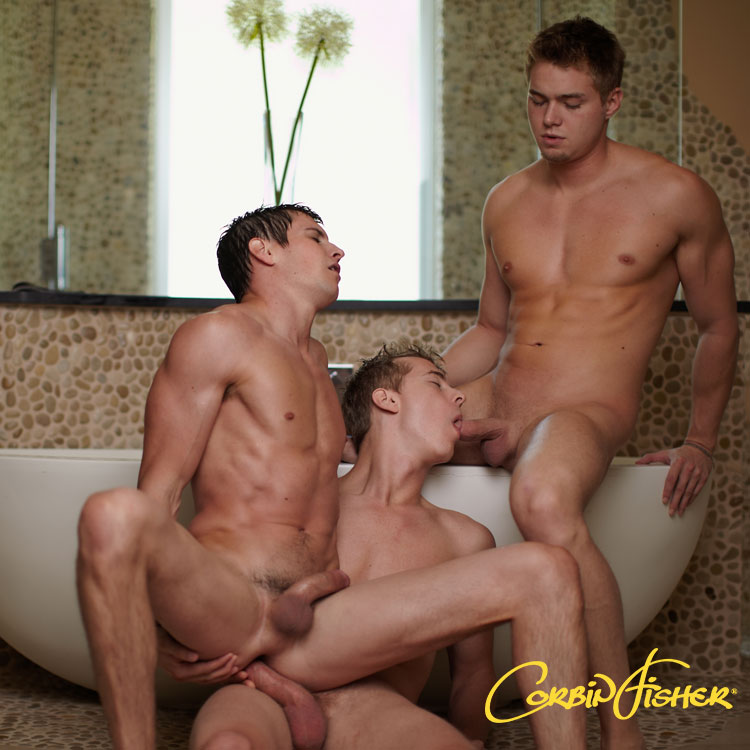 As some already know, "Double Double" features Travis in one of the greatest gay porn performances in history. Not just when he's being spit-roasted, taking double cum facials, or being double-penetrated by Connor or Dru (who each do tremendous work keeping up with Travis's insane powerbottoming), but also during this section when he loses complete control and shoots cum everywhere while riding relentless powertop Connor:
This was the first of two cum shots from Travis, and it happened barely halfway through the scene, so good luck getting through the whole thing. This life-changing gay porn scene should be required viewing for every adult on earth.