Year In Review: The Greatest Gay Porn Cum Facials Of 2016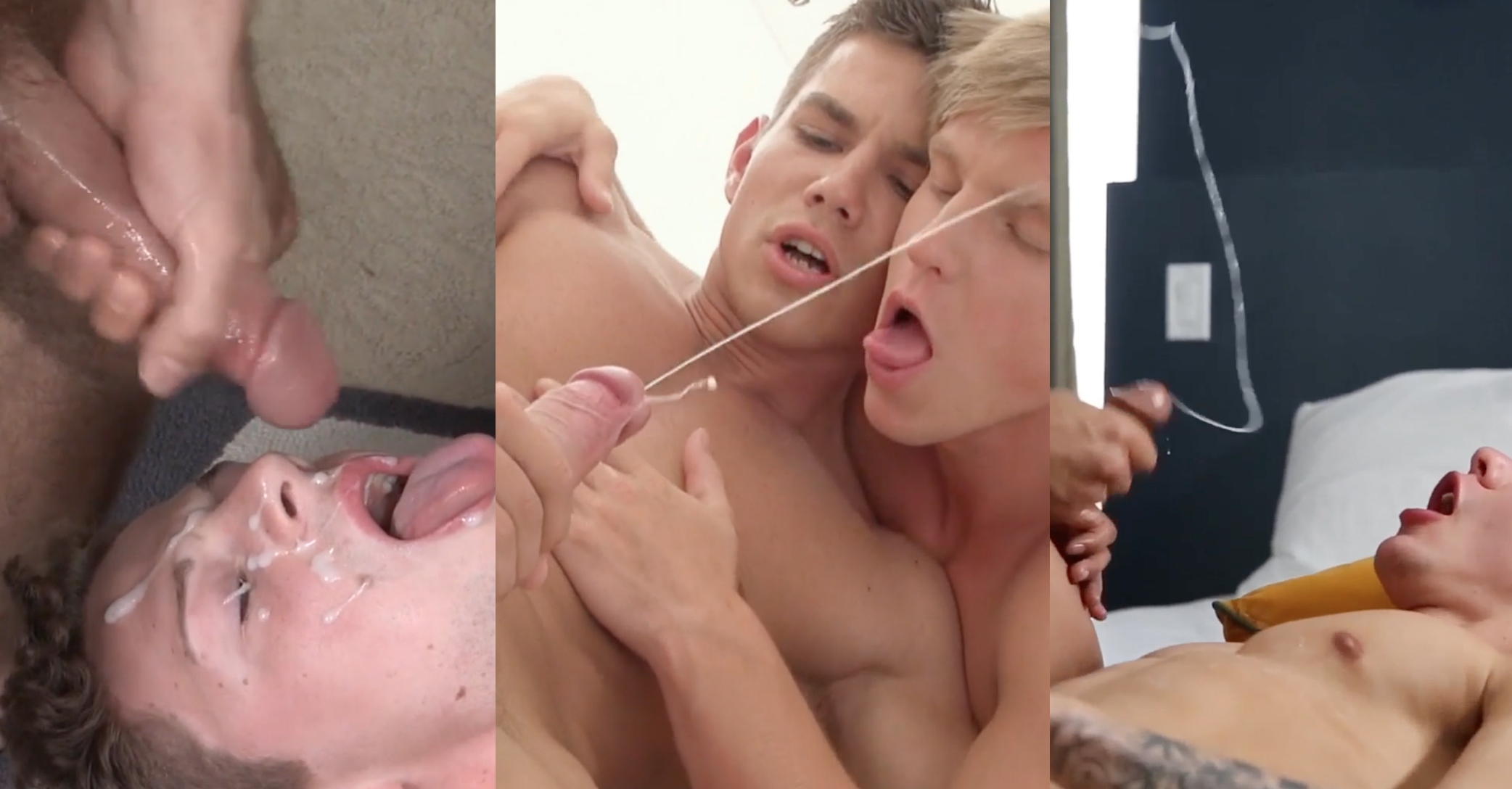 Continuing Str8UpGayPorn's 2016 Year In Review series, it's another list that everyone should enjoy: Cum facials!
One of the best parts (if not the best part) of any gay porn scene is obviously the money shot, and if that hot load of cum happens to be shot onto someone's face and/or into someone's mouth? Even better! With that in mind, Str8UpGayPorn is extremely proud to present the very best facial cum shots of 2016.
Here in no particular order—except the very final "top three" down below—are The Greatest Gay Porn Cum Facials Of 2016! (Click any gif or link to watch that full movie.)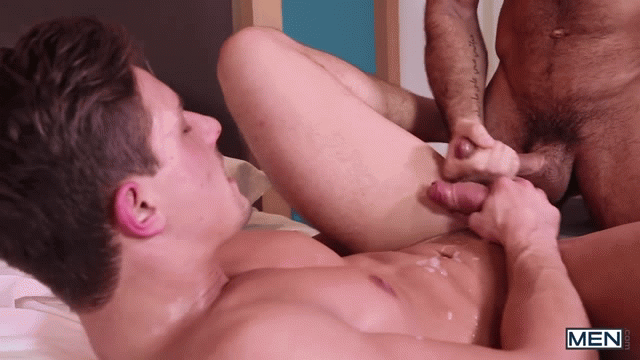 Men.com's Diego Sans And Carter Dane
BelAmi's Tim Campbell And Jamie Durell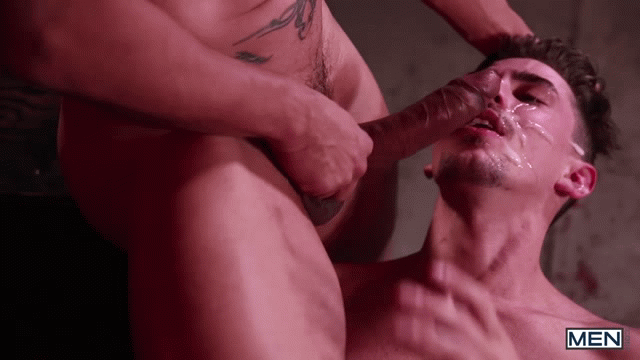 Men.com's Rafael Alencar And Jack Hunter
And, finally, here are the top three cum facials of 2016: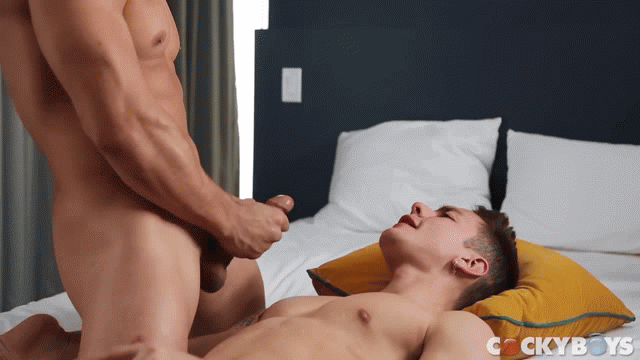 3. CockyBoys Topher DiMaggio And Angel Cruz
Topher DiMaggio has the most wildly out-of-control cum shots in gay porn. Like a fire hose on crystal meth having a manic episode, his big dick erupts with so much cum so erratically, it is impossible to comprehend, and even more impossible to contain. Topher DiMaggio climaxing is, obviously, one of the most glorious things one could ever witness, and we can only dream of being majestically showered with so much cum in our own sex lives. Topher DiMaggio's cum shots are what gay porn is for, and Angel Cruz's face is the perfect co-star.
[
CockyBoys: Topher DiMaggio And Angel Cruz
]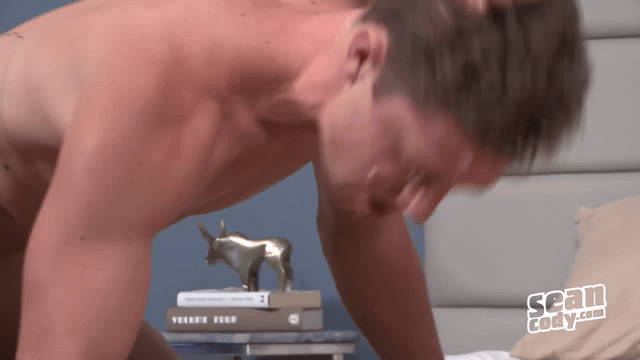 2. Sean Cody's Jess And Robbie
Sometimes, it's what happens after a massive cum facial that's most impressive, and what Robbie does after being drenched in one of Jess's infamously humongous loads is, simply put, one of the hottest things I have ever seen in my life. The fact that perpetually rock hard Jess is able to move into another round of fucking immediately after cumming (and then cum again a few minutes later) deserves its own "best of" award, but for now, focus on Robbie's cum-coated joy as he's fucked barebacked by the exact same cock that just exploded onto his face:
[
Sean Cody: Jess And Robbie
]
1. BelAmi's Adam Archuleta And Roald Ekberg
Not just a cum facial—a double cum facial! Adam Archuleta shooting all the way up onto Roald Ekberg's face from that distance is challenging enough, but to then fire off a second rope of cum onto his own face, and then a third geyser-like rope back onto Roald's face?! The aiming skill and ejaculatory mastery here is truly unparalleled, and I can only hope that Adam Archuleta knows just how valuable and extraordinary he is.
Thank you to BelAmi for having their cameras at exactly the right locations to expertly capture every last drop of such an explosive moment. Also, thank you to BelAmi for giving us an extended, slow-motion replay of what is the best cum facial of 2016, and one of the most strategic, picturesque cum facials in recorded history:
[
BelAmi: Adam Archuleta And Roald Ekberg
]