Big-Dicked Gay Porn Star Kayden Gray: Please Stop Talking About My Big Dick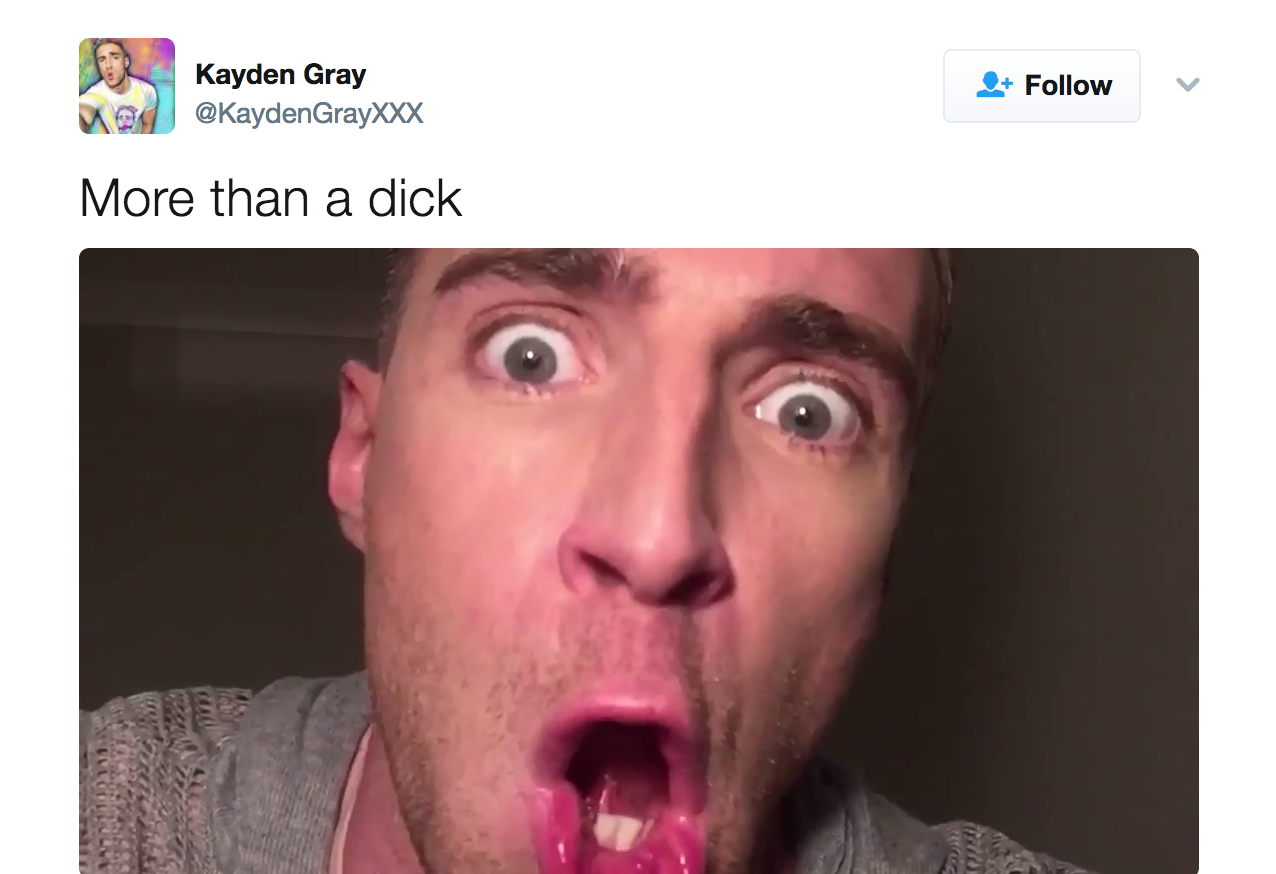 Kayden Gray has just posted the below video—"More Than A Dick"—to his Twitter and Instagram accounts, and in it, he asks fans to please stop sexually objectifying him and his big dick:
While Kayden makes valid points (not everything has to be about dick) that should be remembered the next time you feel like commenting on something personal he's posted, now…I'm sorry…I can't help but think about his big dick. I mean, he brought it up.
This is a large, legendary, and virtually perfect cock that Kayden has been showing us in studio stills and selfies for years, so it's kind of hard to not be thinking about it pretty much all the time.
There was even an entire movie based on the cock of Kayden Gray, titled, The 9.5″ Of Kayden Gray:
As distracting as Kayden Gray's magnificent cock is, try not to bring it up in an inappropriate fashion, and just keep all your thoughts of Kayden Gray's cock to yourself.
Kayden Gray will be seen in an upcoming scene from UKHotJocks "Sharp," but don't bring this movie up unless he specifically mentions it, please.
[
UKHotJocks: Sharp
]