The Biggest Gay Porn Orgy Of 2022 Is Here—Starring Rhyheim Shabazz, Gael Kriok, And DOZENS More
Rhyheim Shabazz took friendsgiving to new heights last week with the production of a massive, TWENTY SIX-man gay porn orgy in Brazil, and the 52-minute collab to end all collabs just went live on Rhyheim's OnlyFans.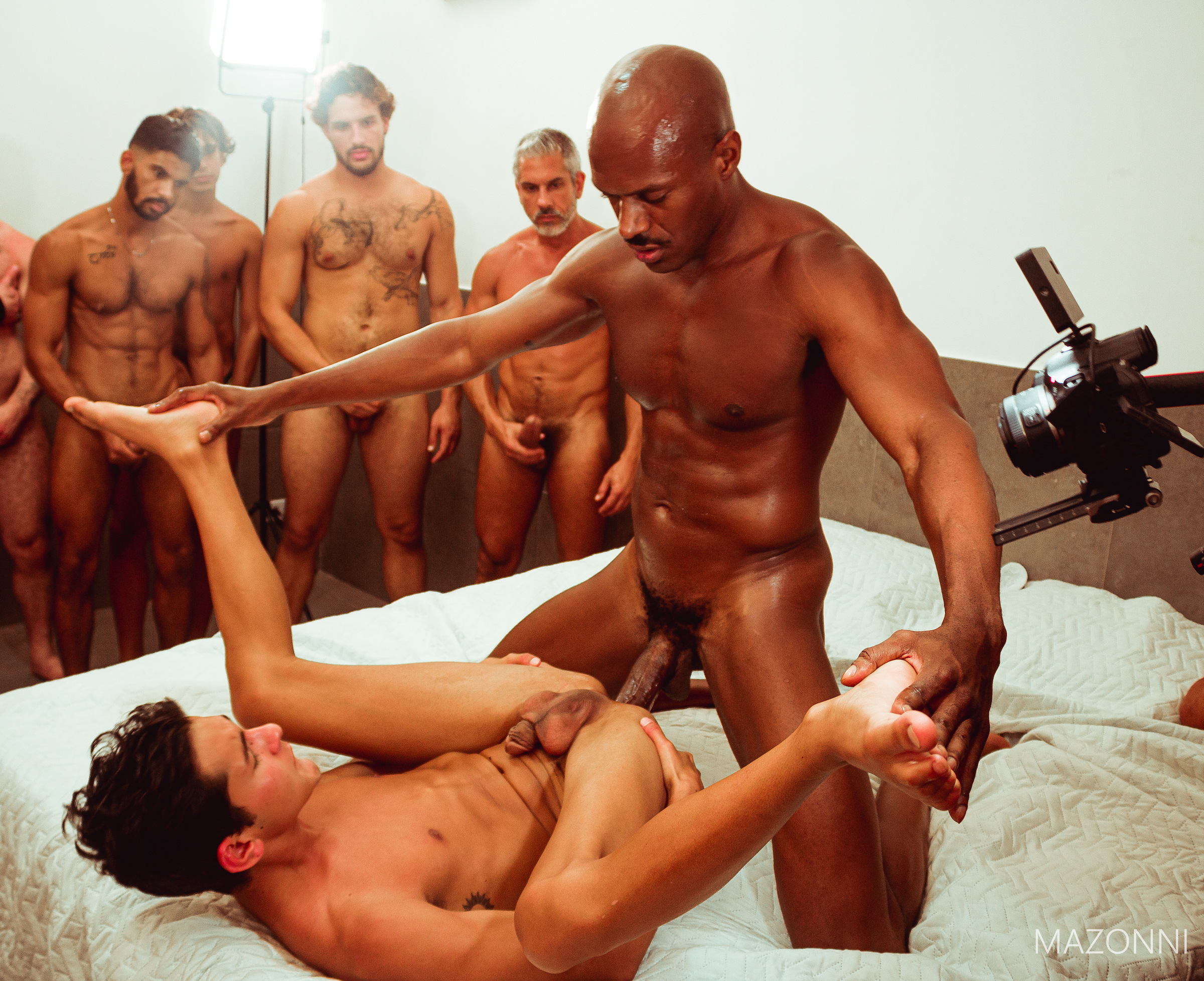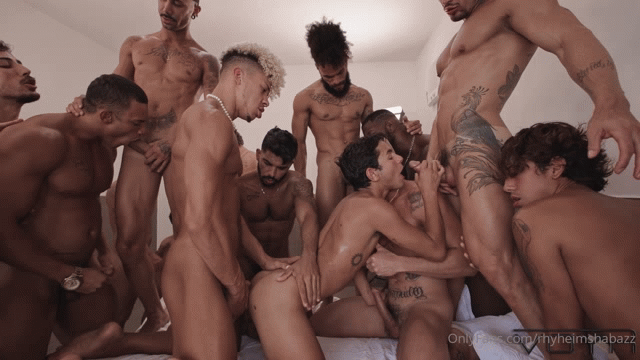 This is, clearly, the biggest gay porn orgy of 2022, and the stars are Rhyheim Shabazz (obviously), gangbang bottom Damien Grey (the bravest/luckiest twink in Brazil), Juninho, Carlos Maranhão, Levi Jior, Samuel Hodecker, Andy Rodrigues, Gael Kriok, Yury Santana, Victor Veiga, Nico Aesthetics, Loc Rios (a.k.a. Uncut Loc), Marcelo Caiazzo, Blessed Boy, Lucas Dias, Jolian, Markin Wolf, Elijah Zayne, Kaleo Cristian, Jordan Neo, Grande Simões, Ikvros, Jhon Ramos, Kaell Fernandes, Levi Junior Carioca, and Alex Rosso. Some stunning photos of the men before the sex, beginning with the God-like Gael Kriok: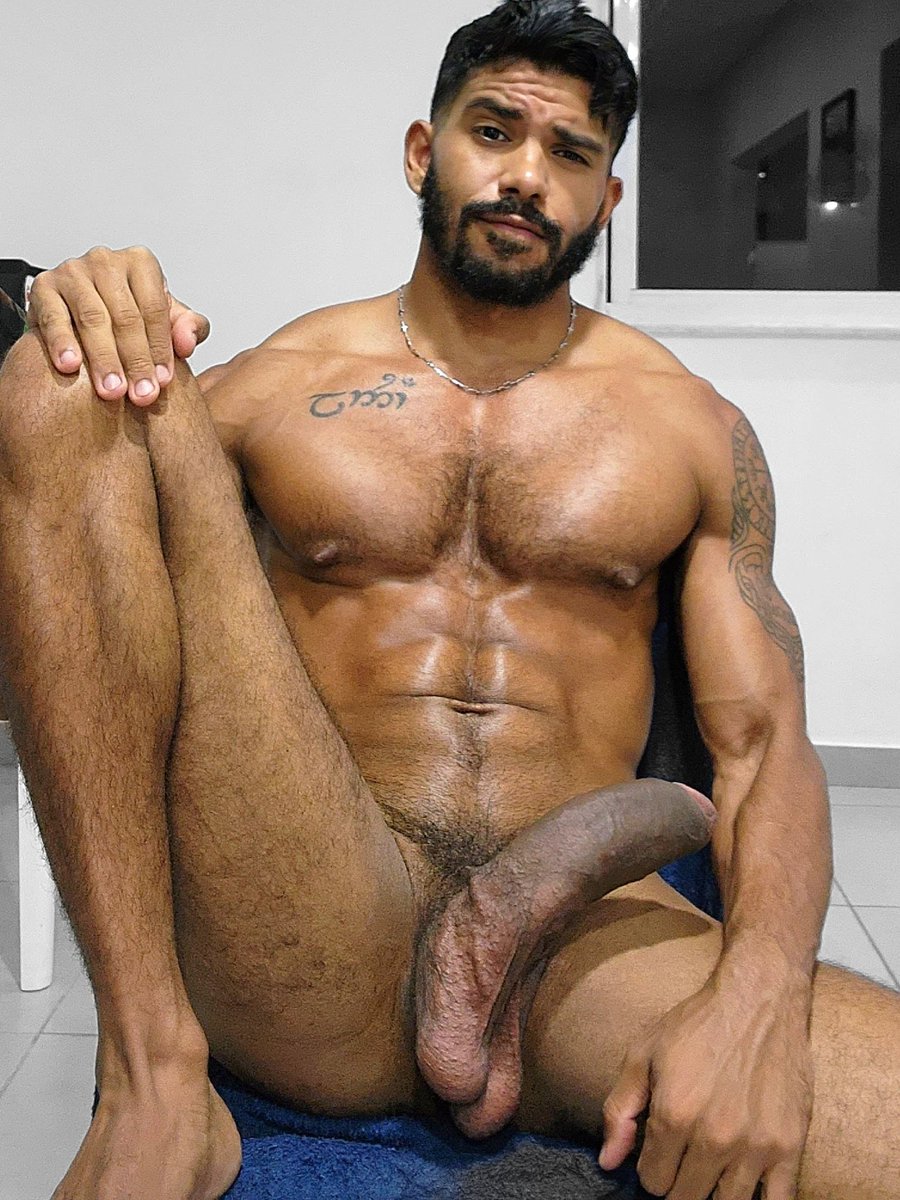 Andy Rodrigues: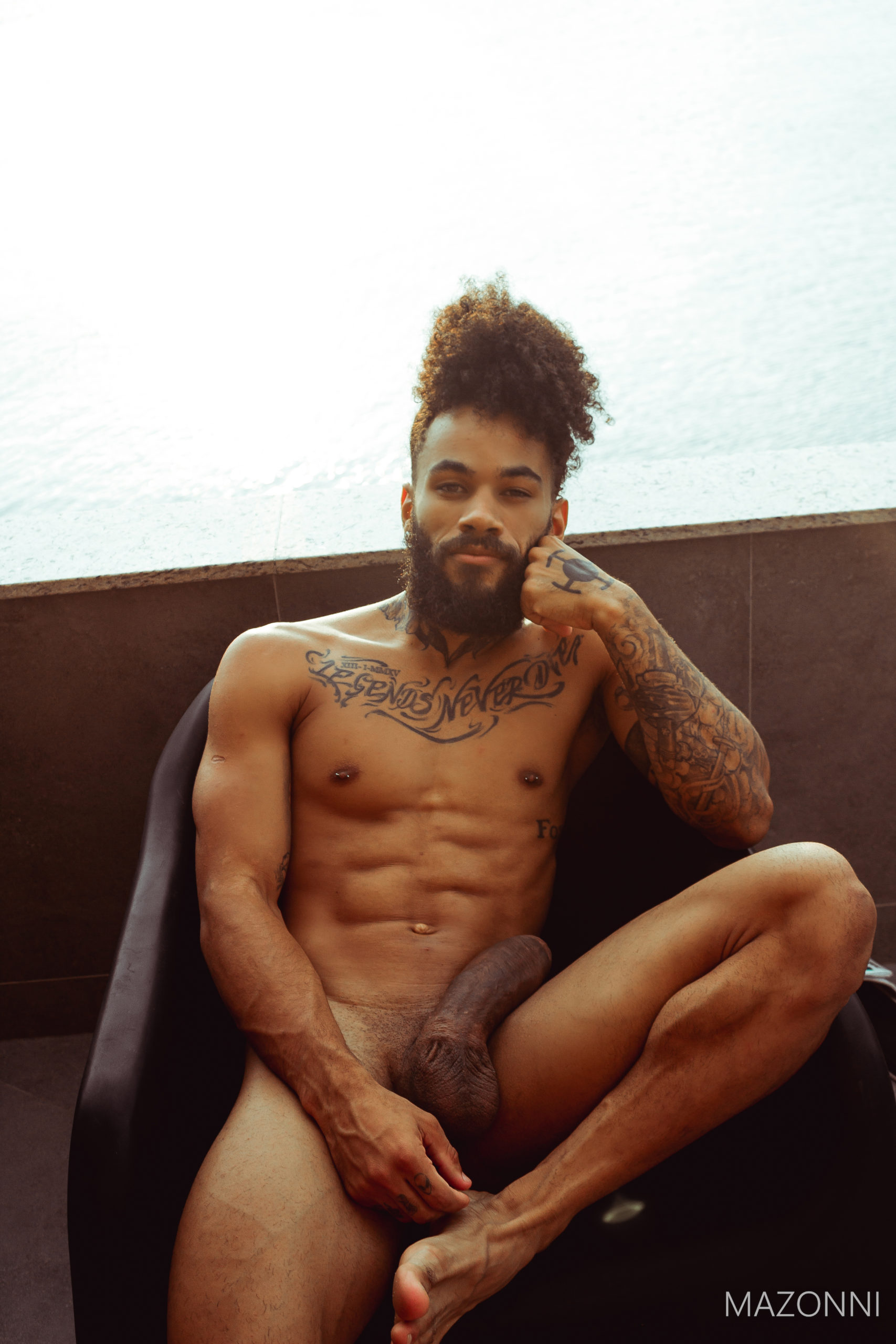 Lucas Dias:
Lucas Dias, Alex Rosso, Markin Wolf, Kaleo Cristian, and Grande Simões:
(There are a few performers I'm seeing here for the first time, so please correct me if I've misidentified any of them.)
Carlos Maranhão, Kaell Fernandes, and Jhon Ramos:
Jhon and Carlos again: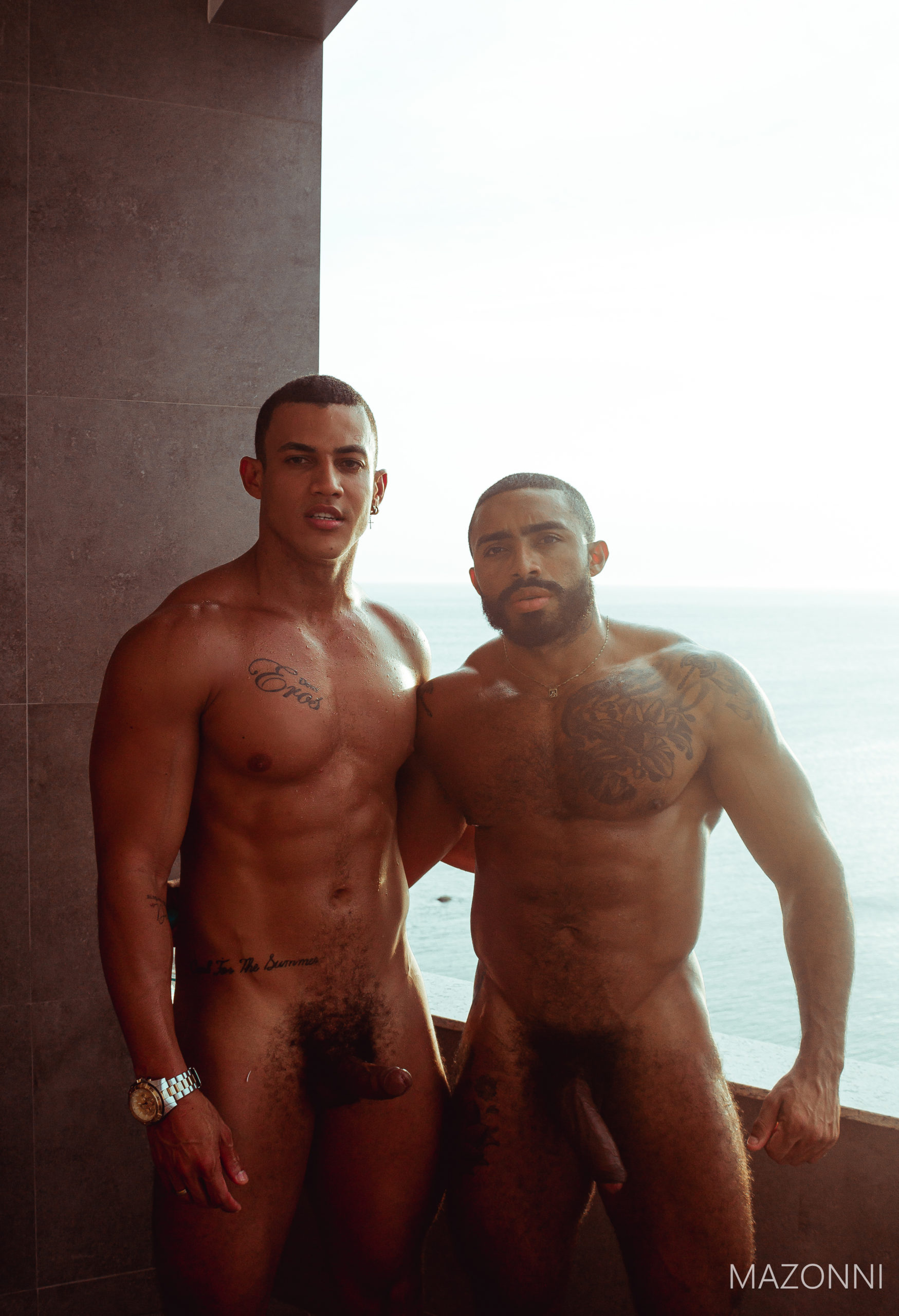 The big-dicked dream hunk below does not have an OF quite yet, but his name is Levi Junior Carioca: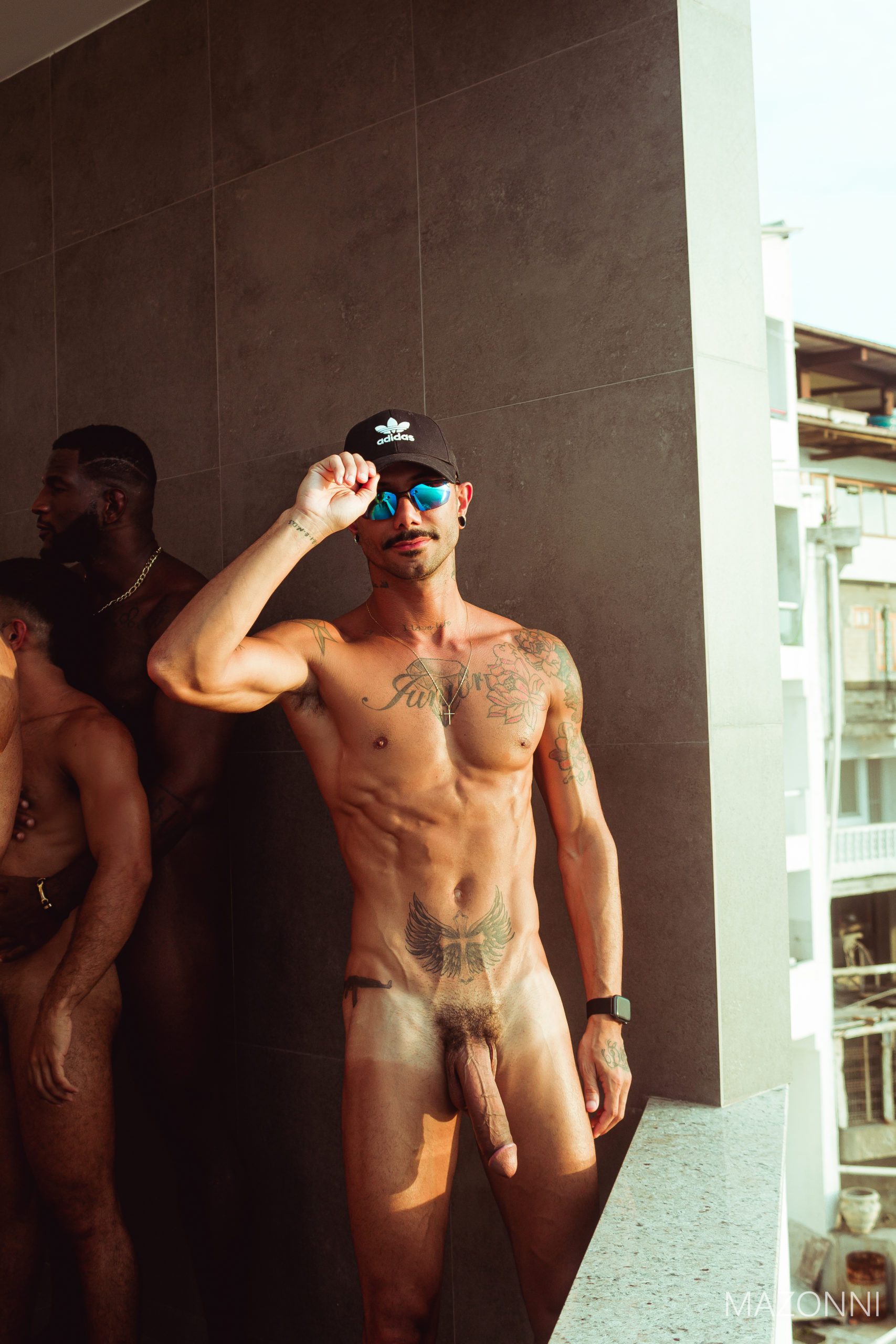 Alex Rosso:
From left to right, we have Marcelo Caiazzo, Victor Veiga, Lucas Dias, Jordan Neo, Jolian, Kaleo Cristian, Jhon Ramos, and Carlos Maranhão: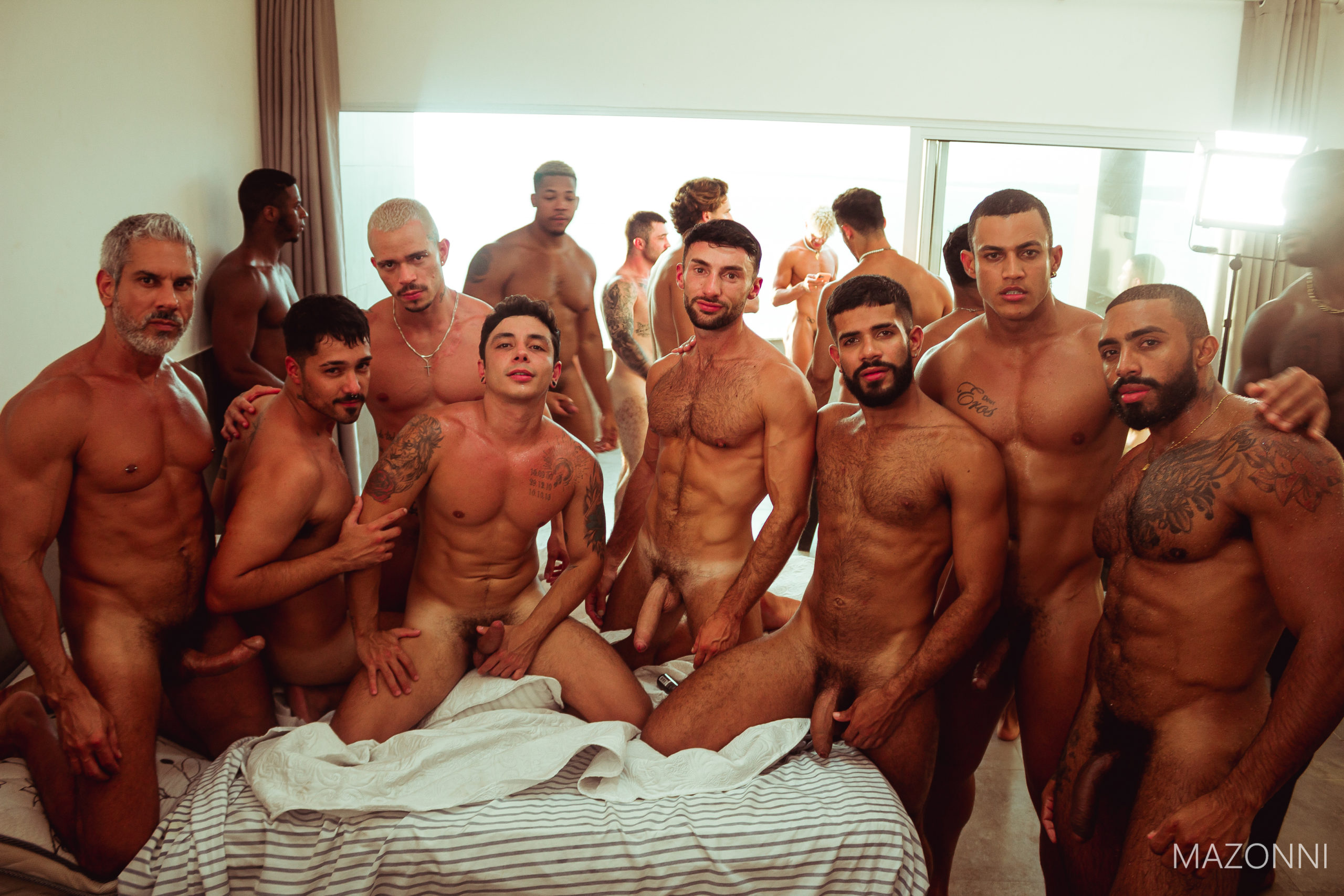 Now that you have an idea of who most of the orgy participants are, here below is an extended clip, in which you'll see Elijah Zayne topping Damien Grey, and a lot of cocksucking going on around them. In other words, heaven on earth:
There are literally dozens of assorted duos, trios, spit-roasts, DPs, and fourgies occurring throughout the orgy (which I liked, as it provides a chance to watch a few people at a time, rather than the entire group), with everyone fucking everyone at least once.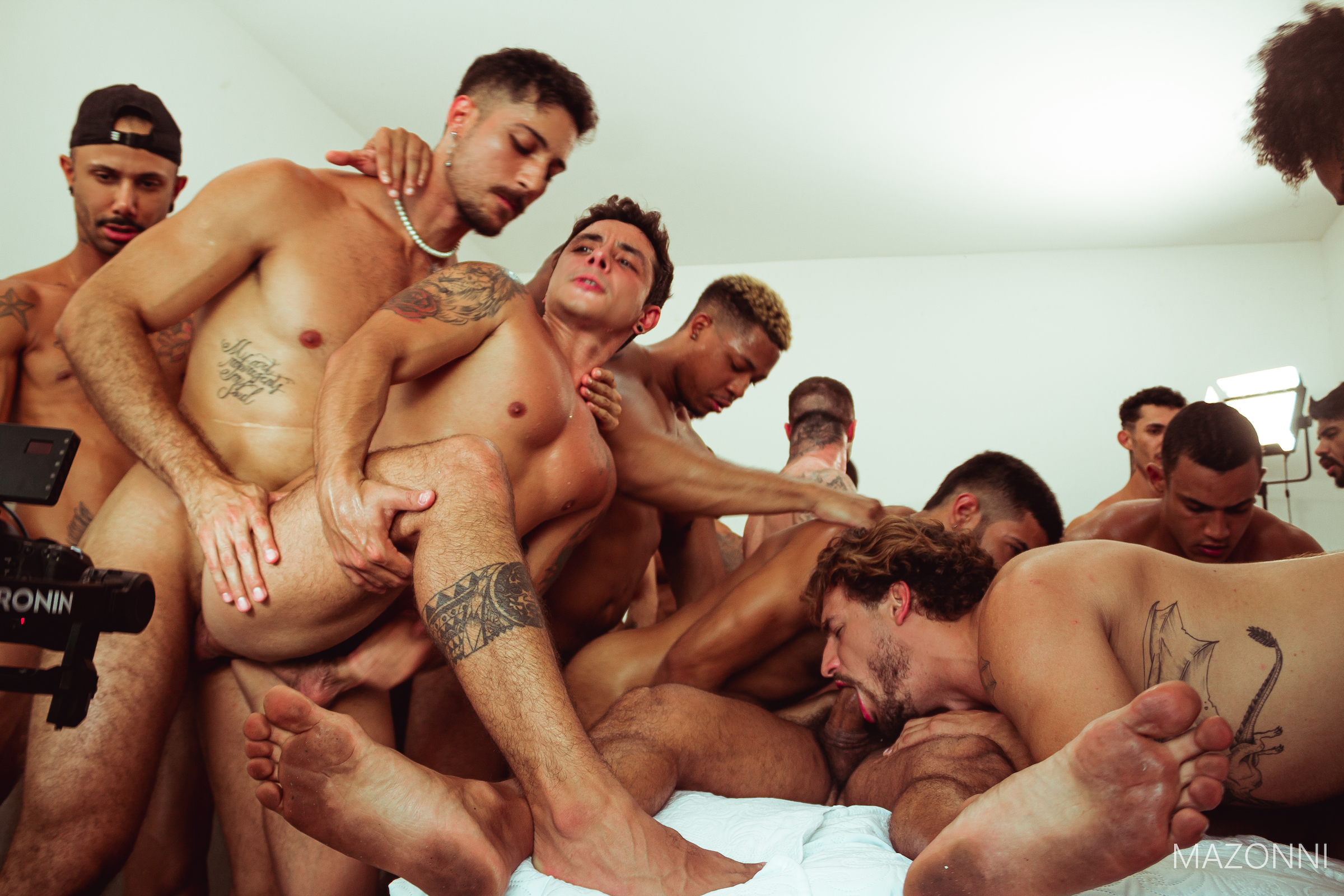 In one section, we have some train-fucking with two different quartets pumping each other back-to-back: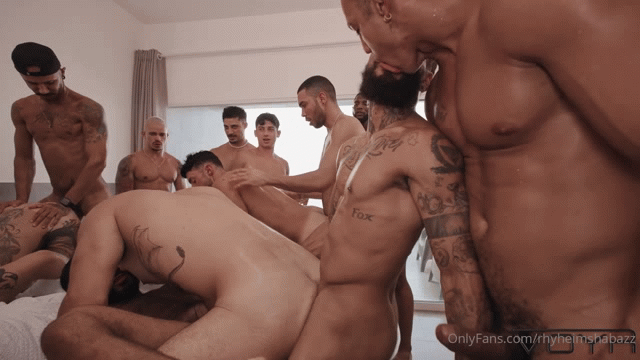 Later in the orgy, the focus turns to Damien Grey as he's topped by Rhyheim Shabazz and then Gael Kriok. One more clip as Damien takes center stage (watch full scene here):
[
OnlyFans: Rhyheim Shabazz, Damien Grey, Juninho, Carlos Maranhão, Levi Jior, Samuel Hodecker, Andy Rodrigues, Gael Kriok, Yury Santana, Victor Veiga, Nico Aesthetics, Loc Rios, Marcelo Caiazzo, Blessed Boy, Lucas Dias, Jolian, Markin Wolf, Elijah Zayne, Kaleo Cristian, Jordan Neo, Grande Simões, Ikvros, Jhon Ramos, Kaell Fernandes, Levi Junior Carioca, and Alex Rosso Fuck Bareback
]