BiGuysFuck Update: Jayden Marcos, Andre Willis, Jacob Booker, Marc Wallace, And More
Fans of bisexual porn have multiple updates to watch this week on new bisexual porn studio BiGuysFuck, with new scenes starring Marc Wallace, Andre Willis, Jacob Booker, Dustin Hazel, and dreamy, big-dicked hunk Jayden Marcos (my personal favorite, and the best discovery from GayHoopla/BiGuysFuck in recent memory).
First, here's Jayden Marcos being worshiped by Jacob Booker and a girl, with Jayden being fucked by Jacob while he fucks the girl (watch full scene here):
[
BiGuysFuck: Jayden Marcos, Jacob Booker, And Angelina Colon
]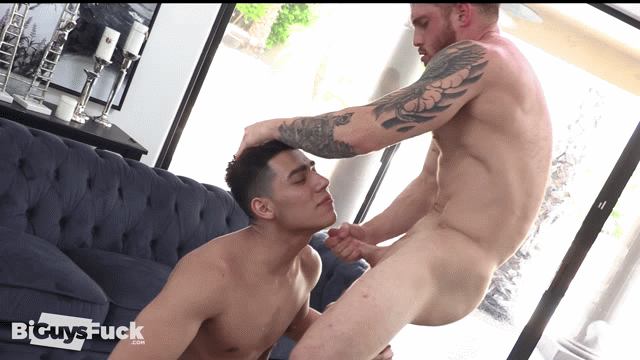 Next, Andre Willis and Dustin Hazel have a bi three-way with a girl named Destiny, with Dustin fucking Andre in a few positions. Other highlights in this scene include Andre and Dustin giving each other cum facials.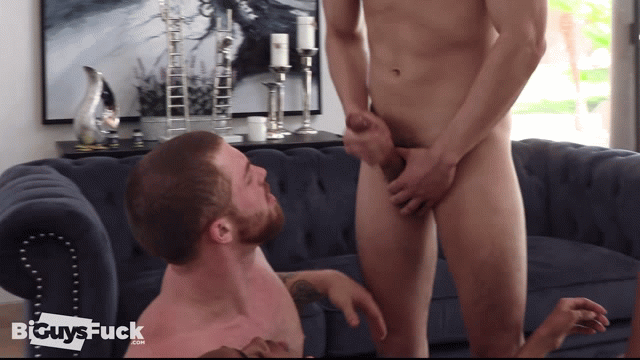 Trailer (watch full scene here):
[
BiGuysFuck: Andre Willis, Destiny, And Dustin Hazel's Three-Way
]
Andre Willis is a busy bi, as he also starred in this recent three-way with Marc Wallace and lucky Angelina. The guys do a lot of kissing in this scene, and they almost look like brothers?!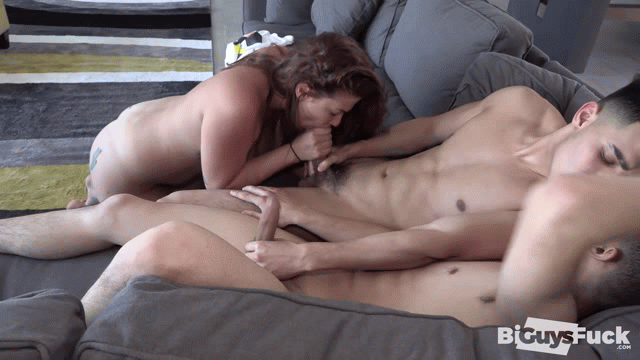 The highlight of this three-way is definitely the part where Andre and Marc get fucked up the ass simultaneously with a giant double-headed dildo:
Trailer (watch full scene here):
[
BiGuysFuck: Andre Willis, Marc Wallace, And Angelina
]
Finally, it's one more Jayden Marcos scene, and his co-stars in this three-way being released today are Joe and Vanessa:
[
BiGuysFuck: Jayden Marcos, Joe, And Vanessa
]