WhyNotBi's "Free For All" Features Straight, Bi, And Gay Bareback Sex All In One Scene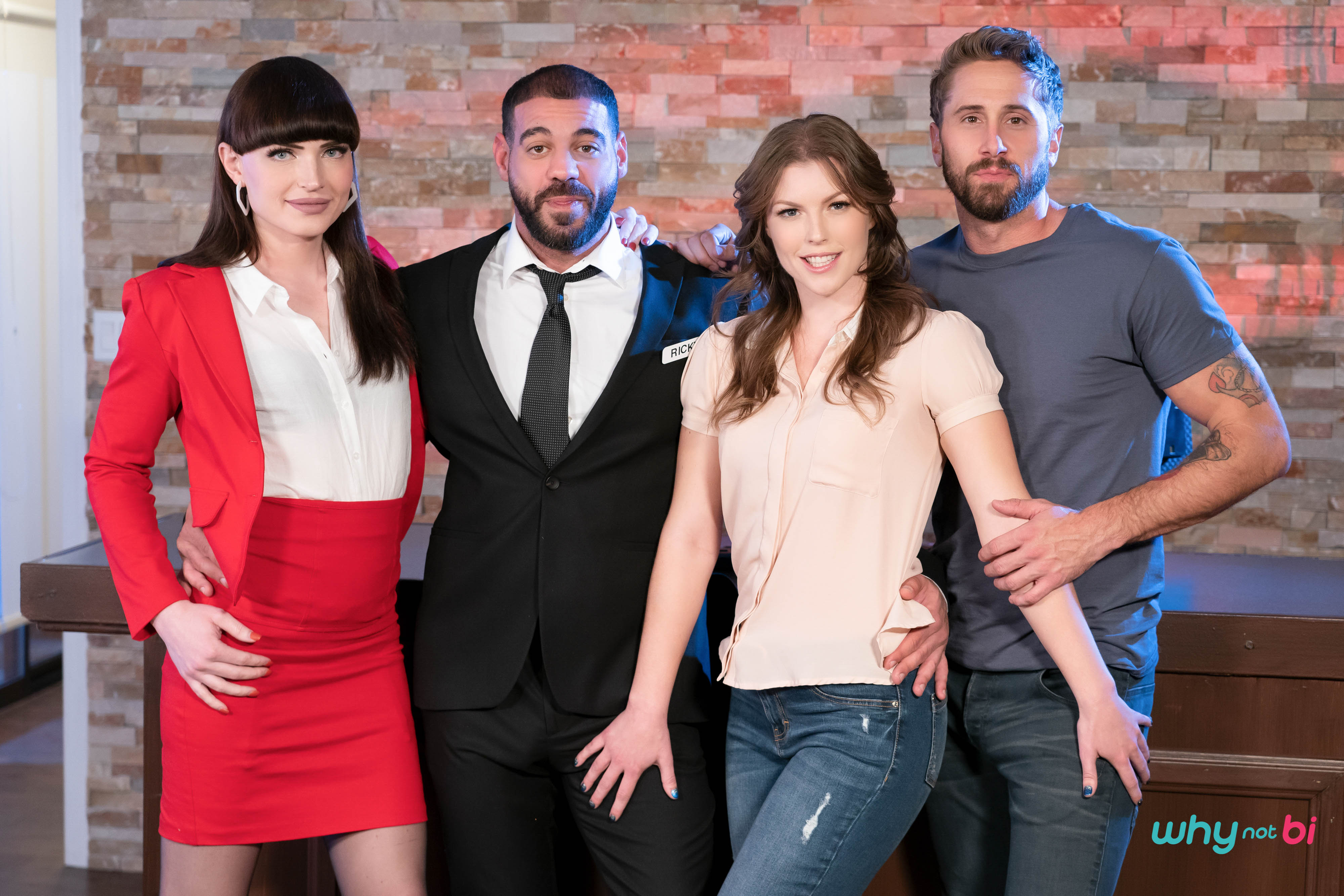 WhyNotBi just launched last week, and they're already shaking things up with the release of "Free For All," a four-way bareback fuckfest that features bi, gay, and straight sex all in one scene. And while there have been scenes with diverse performers like this before, this is the first one I've seen released by a major porn studio featuring gay, bi, and trans stars all fucking each other, in the same room and at the same time.
Whether this appeals to you or not, MindGeek (the company that owns WhyNotBi) and these performers should be applauded for bringing this kind of diversity into mainstream porn, and for giving fans of this type of content something hot to jerk off to. Here's Wesley Woods, Ella Nova, Ricky Larkin, and Natalie Mars fucking each other raw in "Free For All":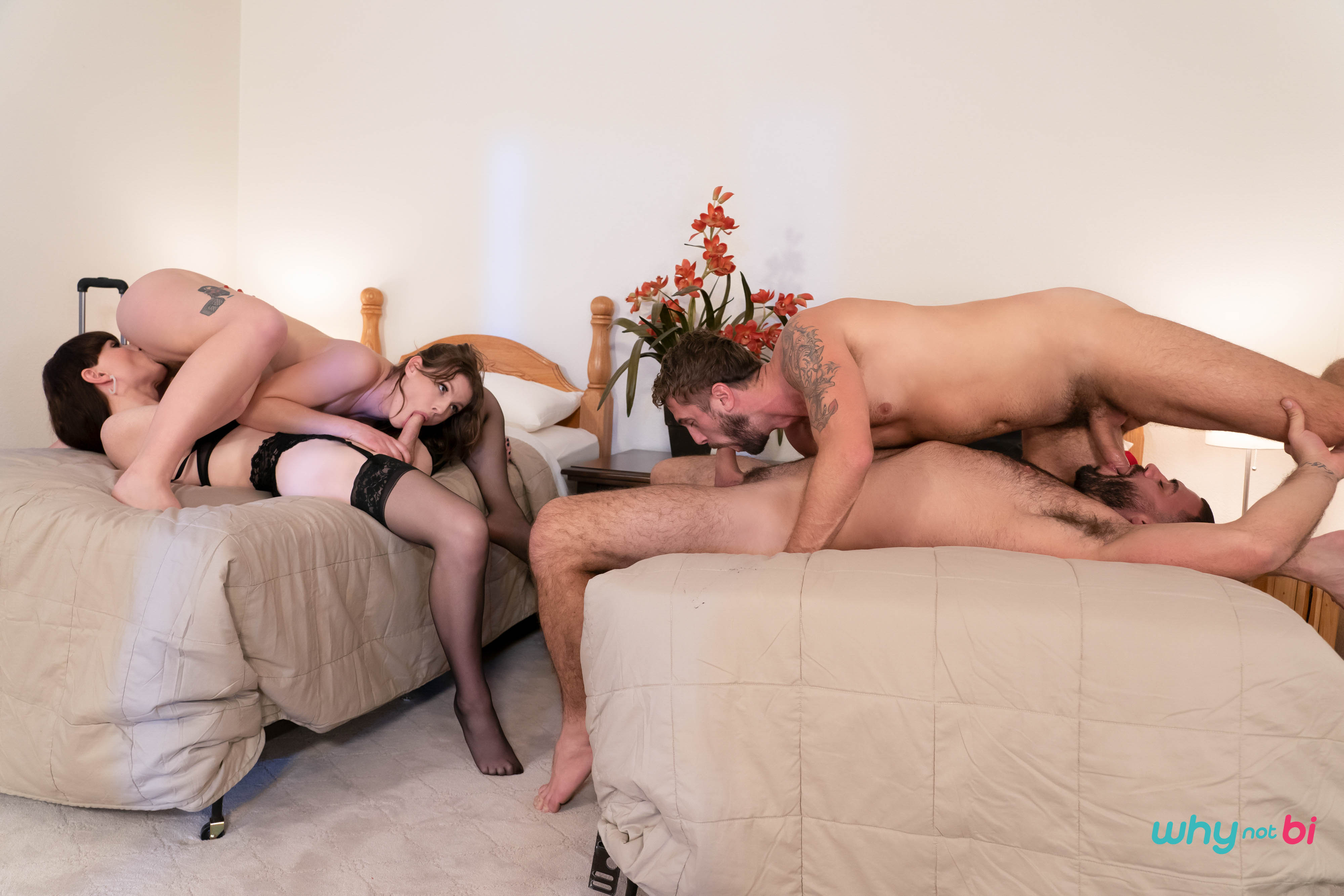 This scene will not be for everyone, obviously. But, it's fully entertaining and fun to watch from beginning to end. And, who knows, there are several hot moments here (Wesley being barebacked by both Natalie and Ricky were two highlights for me) that might make you reconsider what type of porn you like to watch?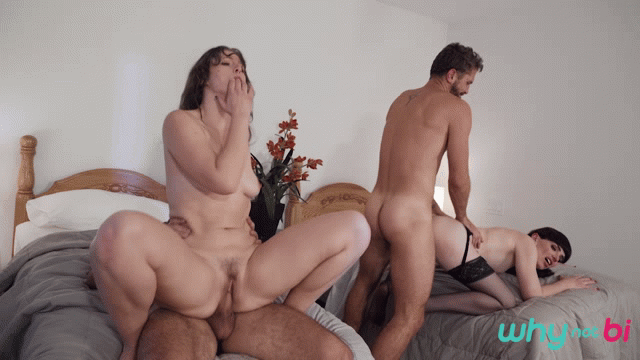 Trailer (watch full scene here):
[
WhyNotBi: Ricky Larkin, Natalie Mars, Ella Nova, And Wesley Woods Fuck Bareback
]