Blake Mitchell's BelAmi Debut Is Now Live, And Here Are The 9 Must-See Moments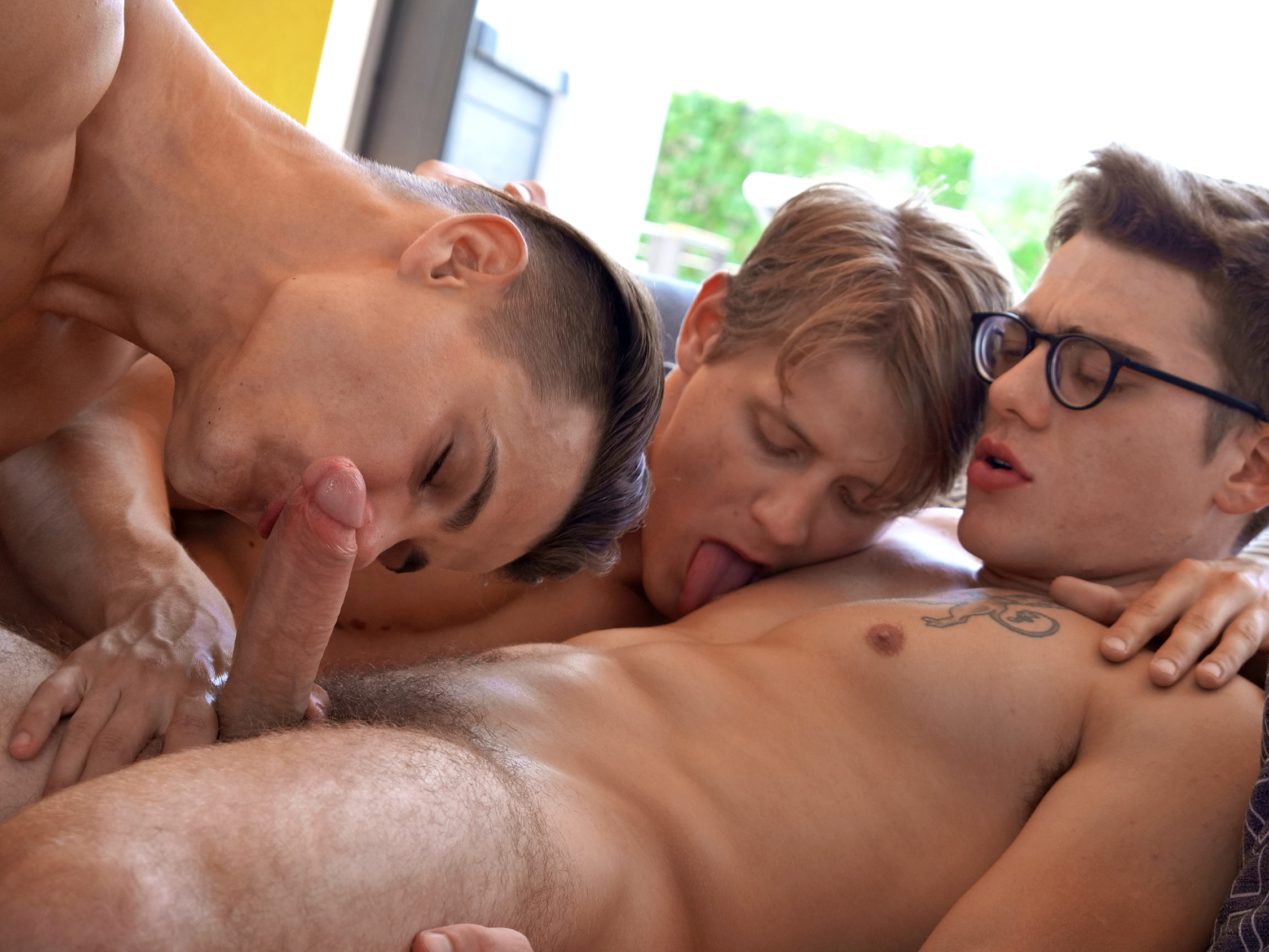 After being teased with a preview trailer and then an interview over the last month, Blake Mitchell's first hardcore sex scene from BelAmi's "Blake Mitchell Is An American In Prague" is finally here, and it's a bareback three-way with Eluan Jeunet and Andrei Karenin.
While Blake's entire BelAmi debut is must-see from start to finish (seriously, this is even better than I thought it'd be), here are the 9 must must-see moments from this three-way, in gif form, of course:
1. Blake and Eluan admiring Andrei's body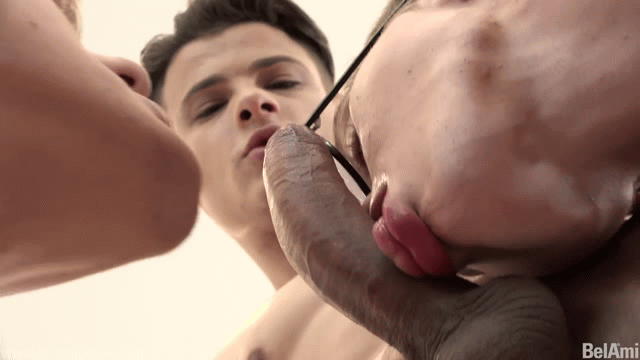 2. Eluan and Blake making out while sucking Andrei's cock together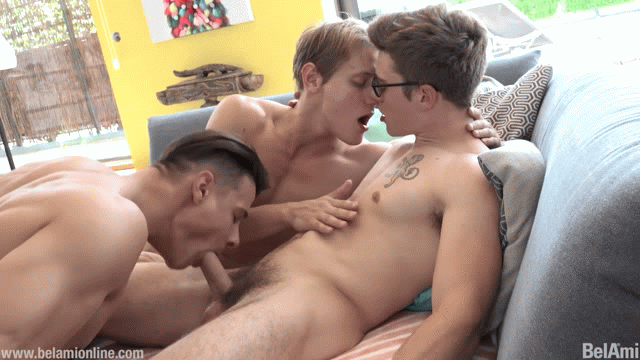 3. Andrei worshiping Blake's cock while Eluan and Blake continue to make out (it's really hot how they keep kissing throughout the scene)
4. Blake stroking his huge cock while Andrei sucks on Eluan's huge cock (whose cock is bigger: Eluan or Blake's? Eluan's is a bit longer, but Blake's is thicker)
5. The reactions on both Blake and Eluan's faces as Andrei is somehow able to deep-throat Blake's entire cock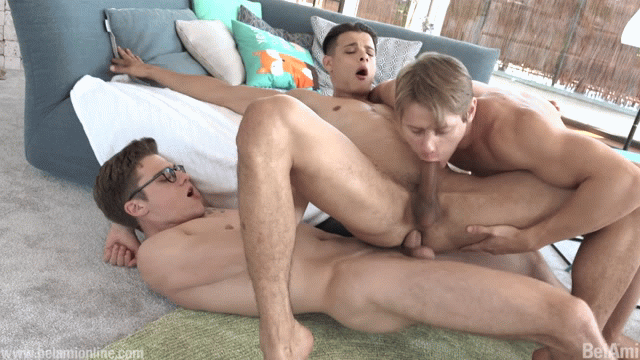 6. Blake pumping his cock into Andrei while Eluan sucks him off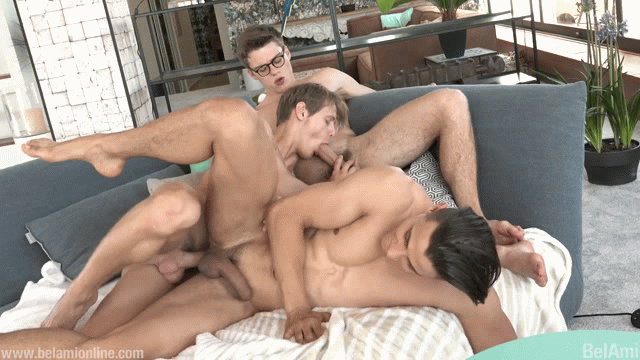 7. Eluan fucking Andrei sideways while he simultaneously sucks Blake's cock
8. Eluan reaching in for a kiss from Blake (seriously, they can't stop kissing each other!) while Blake taps Andrei doggy style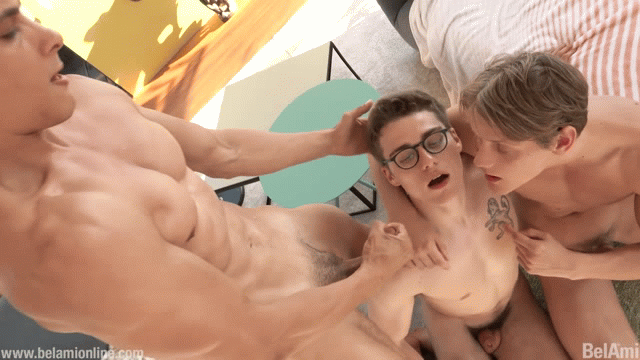 9. Blake and Eluan snowballing Andrei's cum after he shoots a massive load all over their faces
Before you watch the trailer below, a few photos from this scene: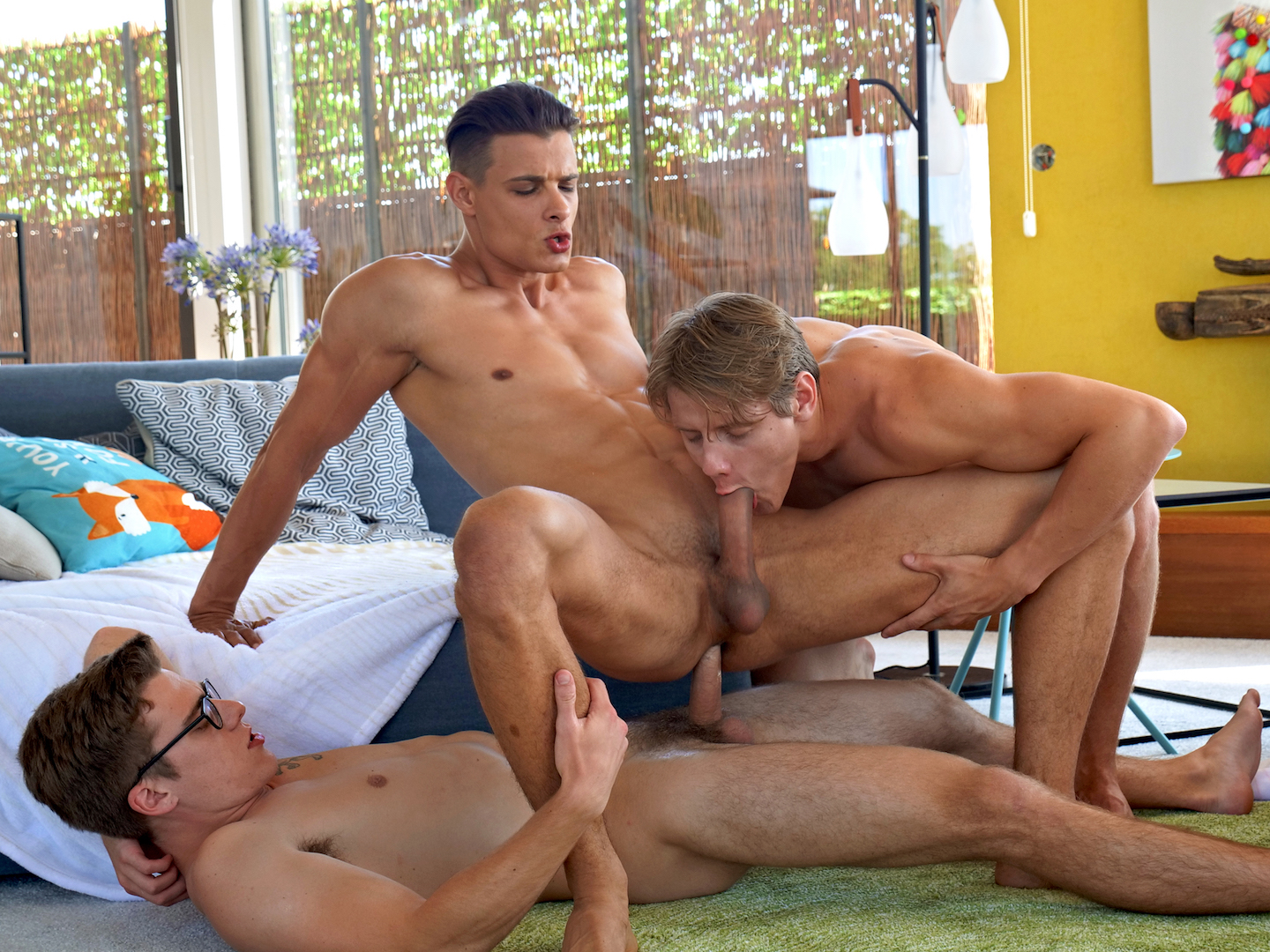 I've seen a lot of Blake Mitchell group scenes, and this is without question in the top five of all time. Trailer (watch full scene here):
[
BelAmi: Blake Mitchell And Eluan Jeunet Fuck Andrei Karenin Bareback
]
Note: In honor of Blake's debut, BelAmi has slashed prices on all their membership plans (one month, three months, or six months) by 50%, so if you've been considering joining, now is the time to do it. Use this link or any link in this post to join for half off.