Blake Mitchell, Aiden Garcia, Joey Mills, And Brad Chase Had A Big-Dicked Bareback Fourgy
Party!
Sorry though, you weren't invited to this big-dicked bareback fourgy. Maybe next time.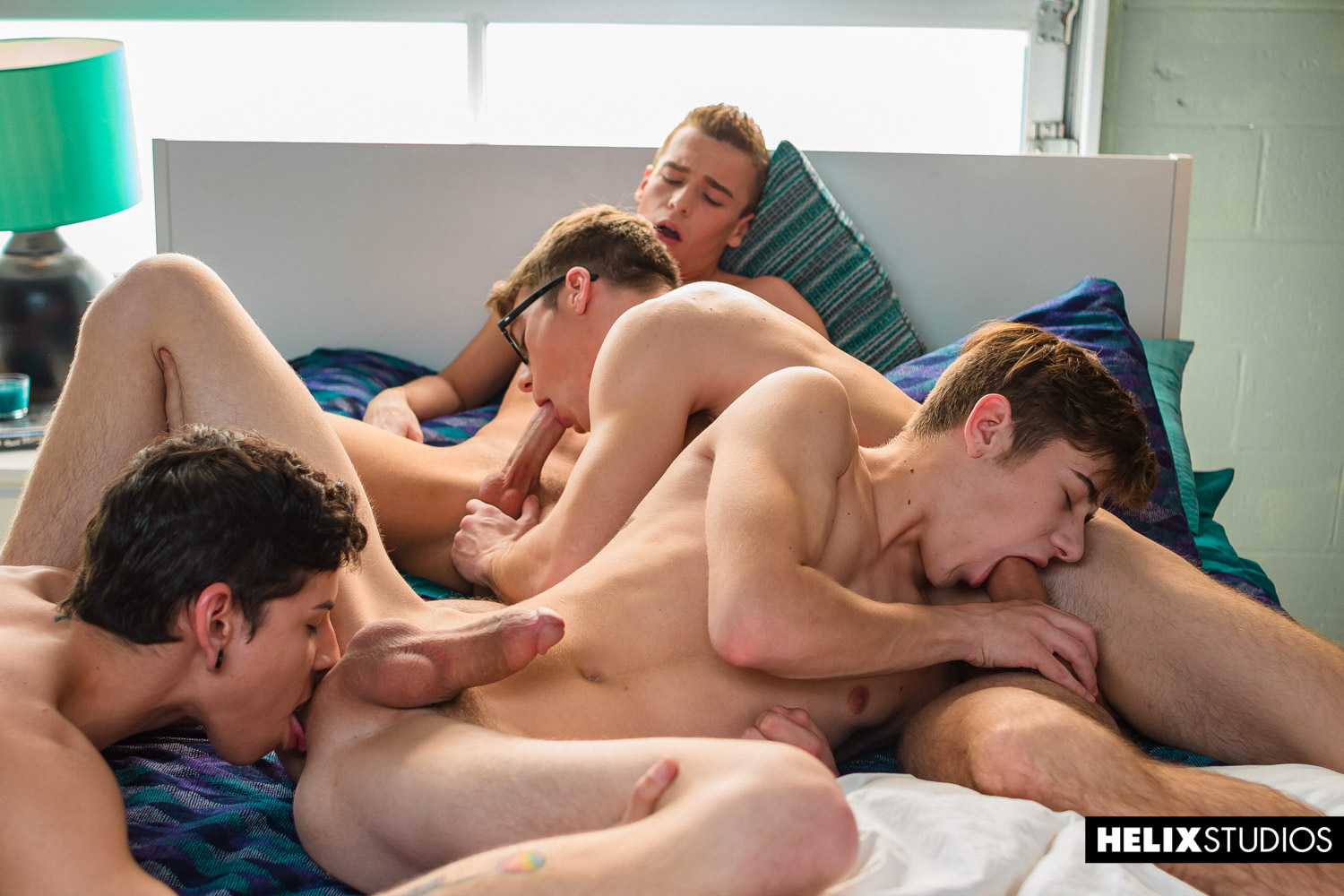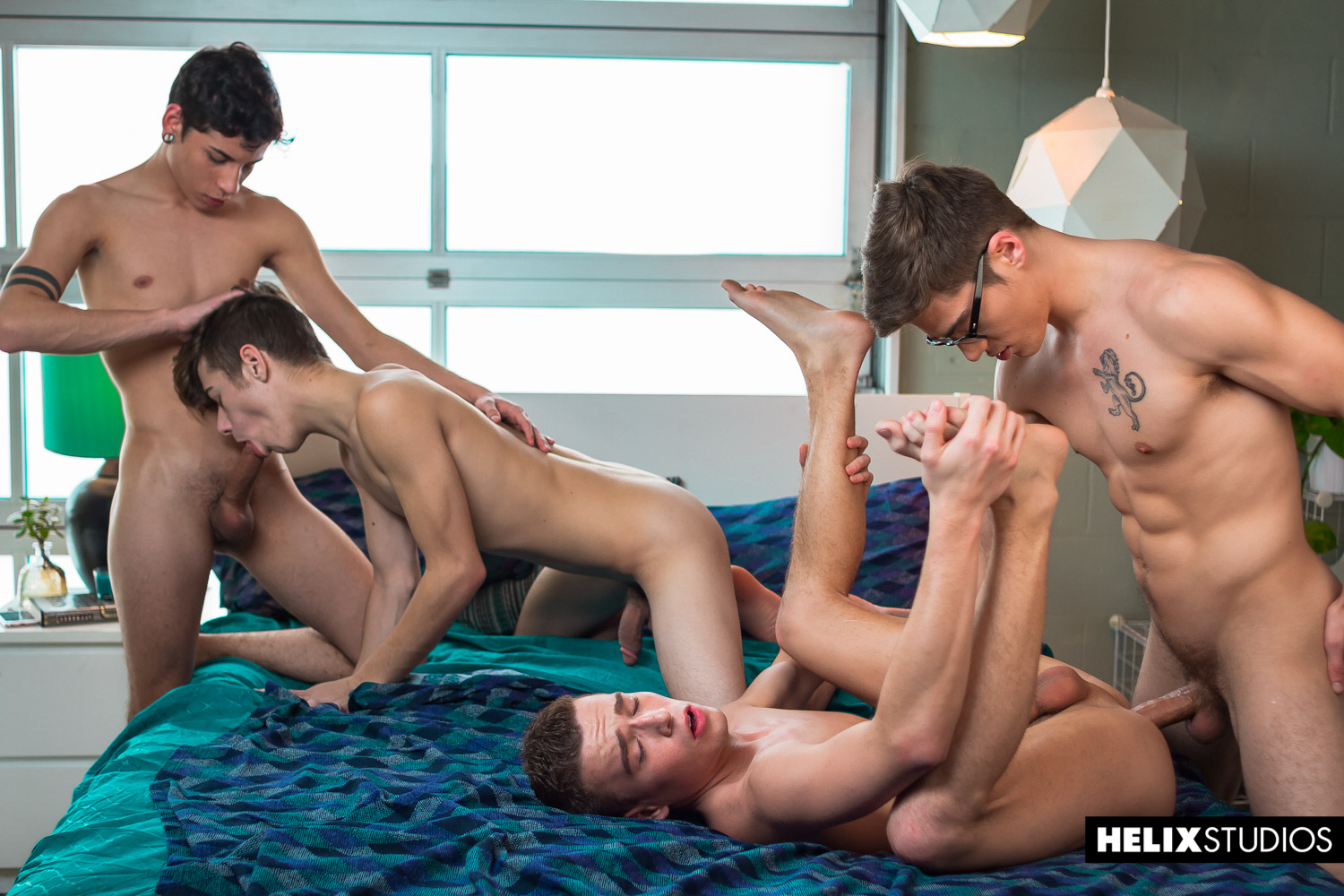 Blake Mitchell and Aiden Garcia are the two tops (with those cocks, that's no surprise), while powerbottoms Joey Mills and Brad Chase do the honors of opening up their bubble butts. My only complaint about this fourgy is that Joey and Brad didn't do some topping, too, as they're well-hung and nice tops themselves.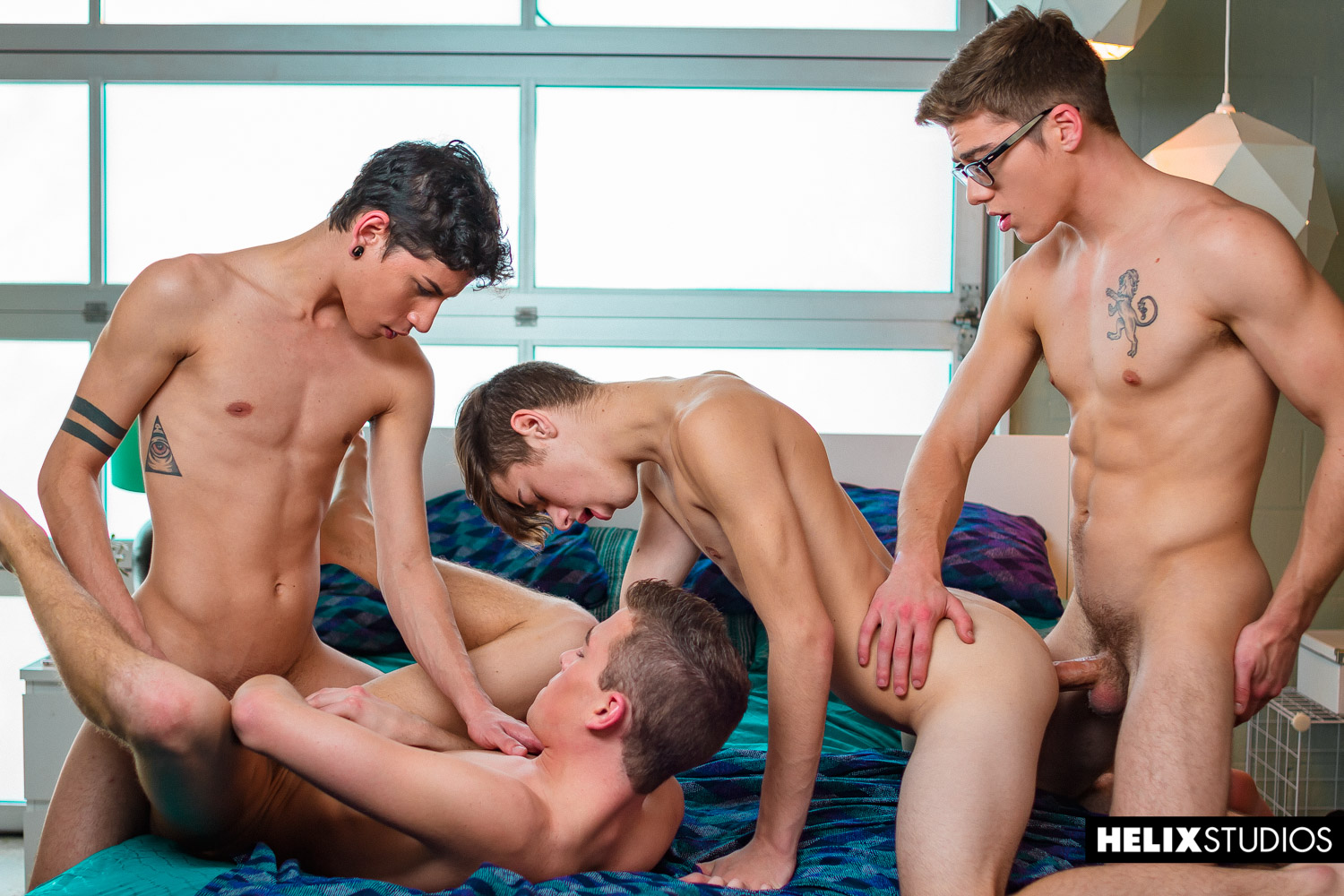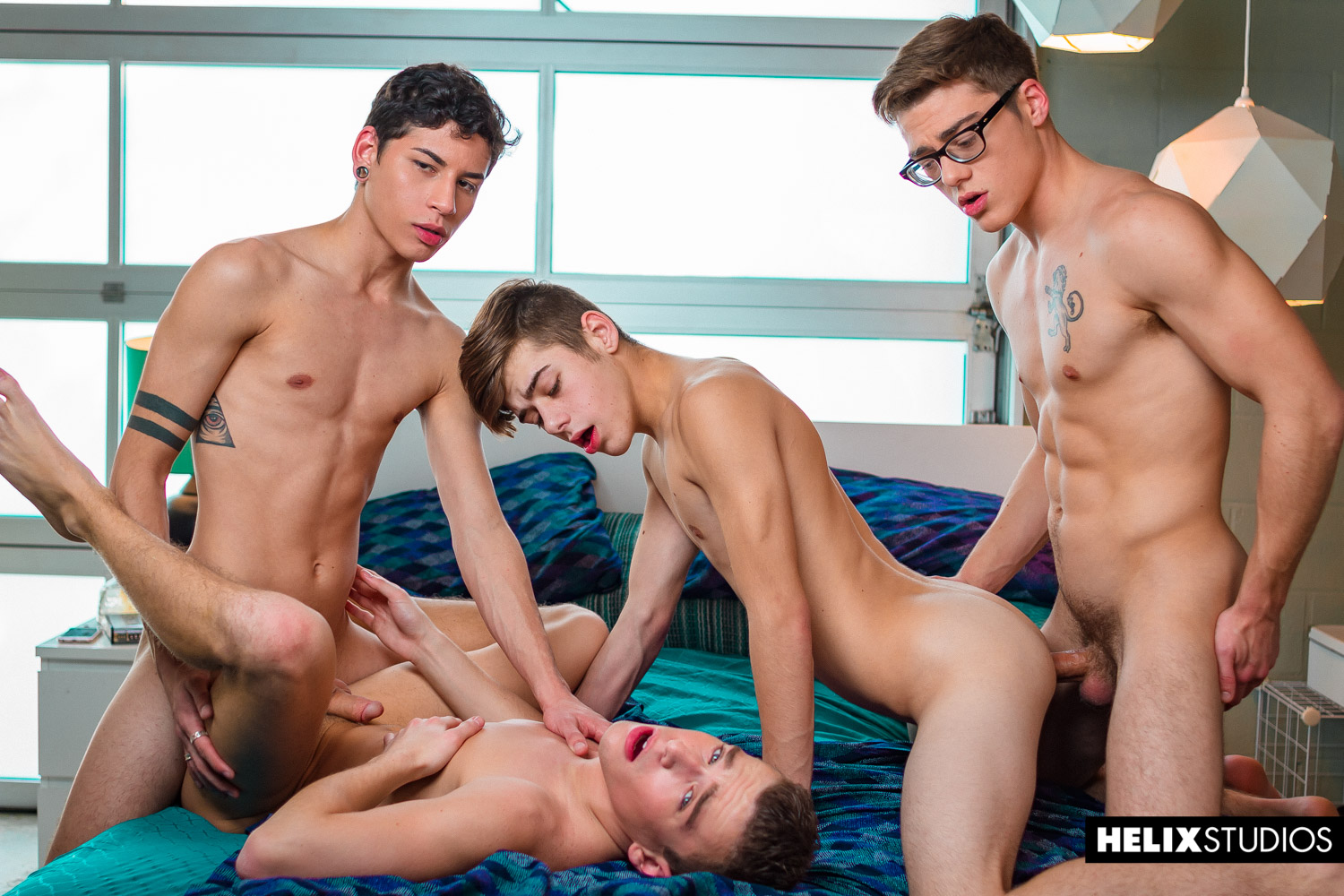 A lot of studios are releasing their most boring and uneventful content this month, after unloading all the good stuff last month during the holiday season. That's not the case with Helix, as this is as solid a fourgy as you can get, and their best release of 2017 so far.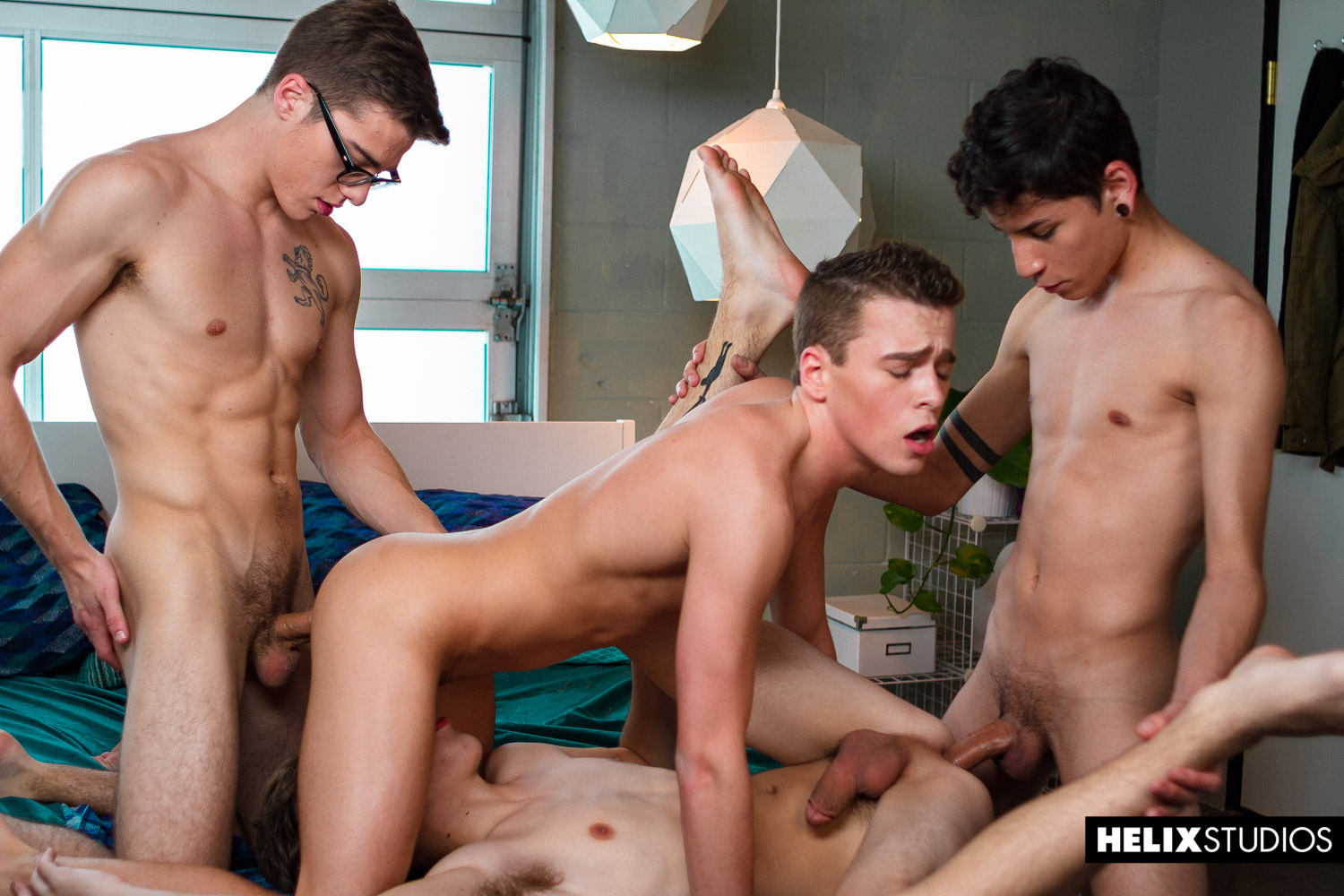 Be sure to watch till the very end, when rock hard Blake Mitchell looks and sounds like he's experiencing one of the best earthquakes ever as he erupts inside of Joey Mills.
Trailer (watch full scene here):
[
Helix: Blake Mitchell, Aiden Garcia, Joey Mills, And Brad Chase's Bareback Fourgy
]