WATCH: Blake Mitchell, Landon Vega, And Wes Campbell Train Fuck Bareback
Blake Mitchell is becoming the king of three-ways and groups (this is his sixth scene with three or more people in 2017), and today he's sharing his big dick with newer Helix models Landon Vega and Wes Campbell.
Blake Mitchell fucking both Wes Campbell and Landon Vega is perfect, as is Wes Campbell fucking Landon Vega. But, one missed opportunity is that Landon Vega doesn't fuck anyone in this scene. His cock is huge (seeing Blake almost deep-throat it was impressive), and it would've been nice to see it fucking.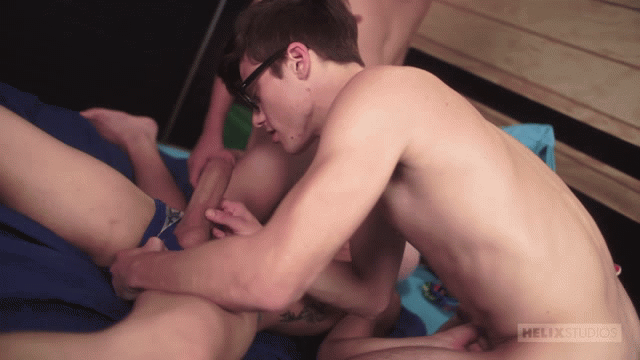 Regardless, Landon (and his giant dick) looks great while riding Blake: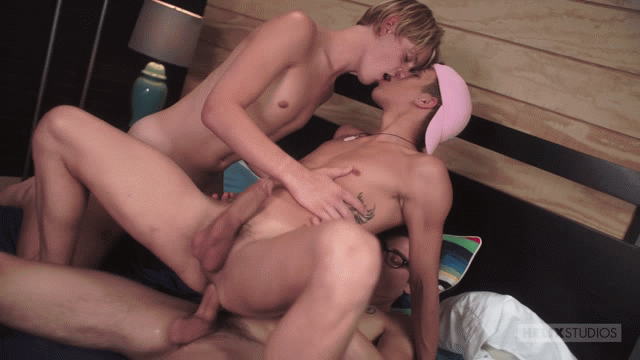 And, for the scene's best position, we see some balls-deep train fucking. Blake Mitchell slides all the way in and out, Wes Campbell shows off his versatility, and Landon Vega stays rock hard on the receiving end of all the fucking.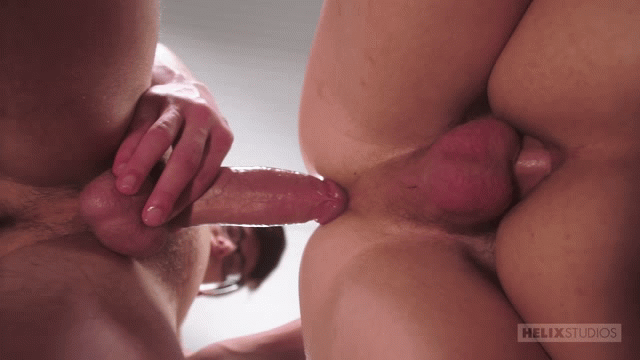 Try to watch until the end, as Wes Campbell serves Landon a cum facial, and Blake Mitchell shoots a huge load all over his ass. Trailer (watch full scene here):
[
Helix: Blake Mitchell And Wes Campbell Fuck Landon Vega Bareback
]