Blake Mitchell's Final Scene For Helix Is A Twink-Filled Orgy On 8teenBoy
Blake Mitchell announced his departure from Helix Studios earlier this year, and today, 8teenBoy (Helix's twink studio) has released the very last scene he filmed: A giant bareback orgy co-starring twinks Taylor Coleman, Caleb Gray, Jamie Ray, Milo Harper, Riley Finch, Julian Bell, and Trevor Harris.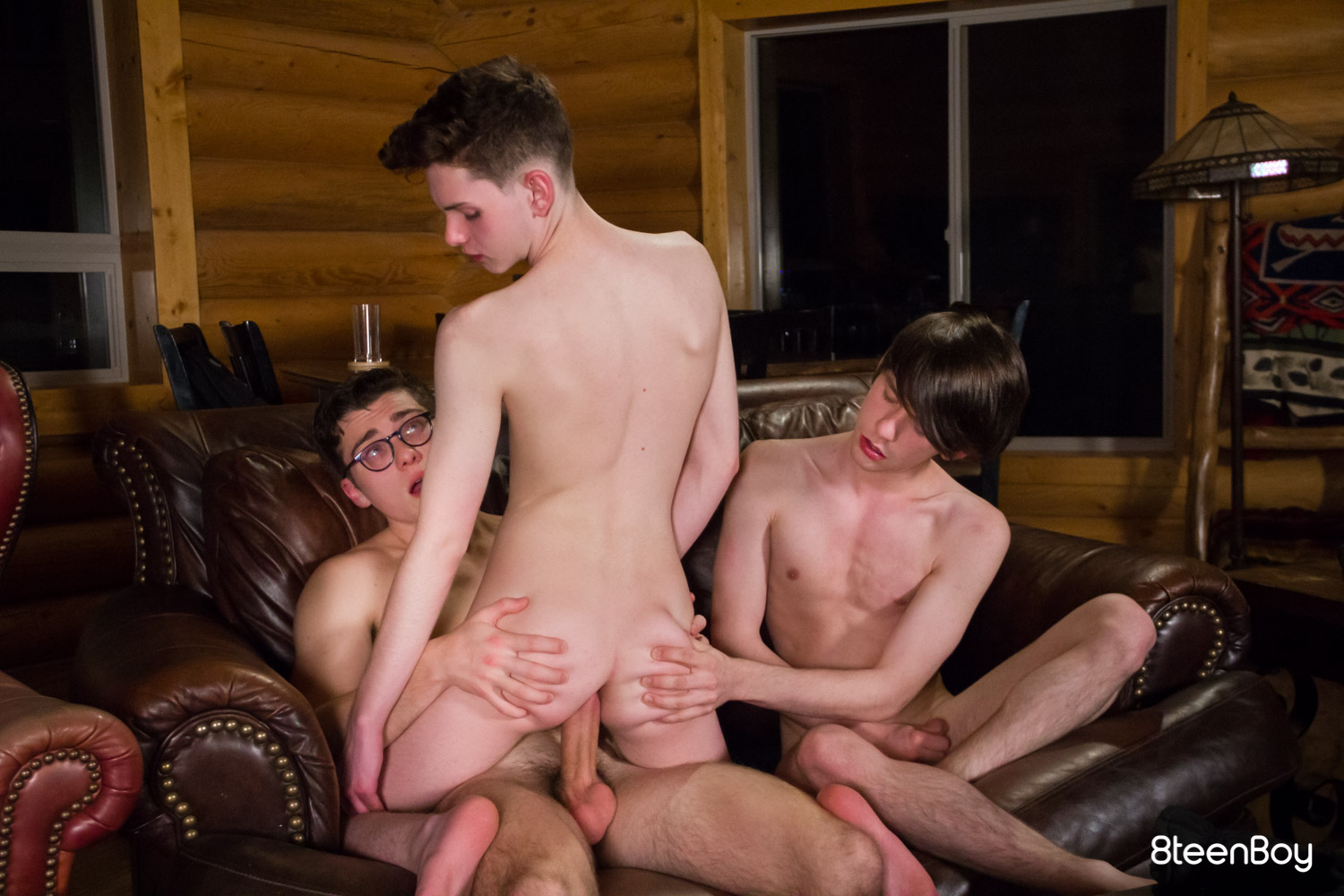 This orgy has been talked about for the last three months since the series first launched, and I thought we'd get to see Blake topping all seven twinks in this scene, in reverse gangbang style. Sadly, some of the twinks must've been too tired, because that doesn't happen, and Blake only fucks four of the seven twinks: Riley Finch (as seen above), Jamie Ray (whom Blake already fucked in a previous episode), Milo Harper, and Taylor Coleman.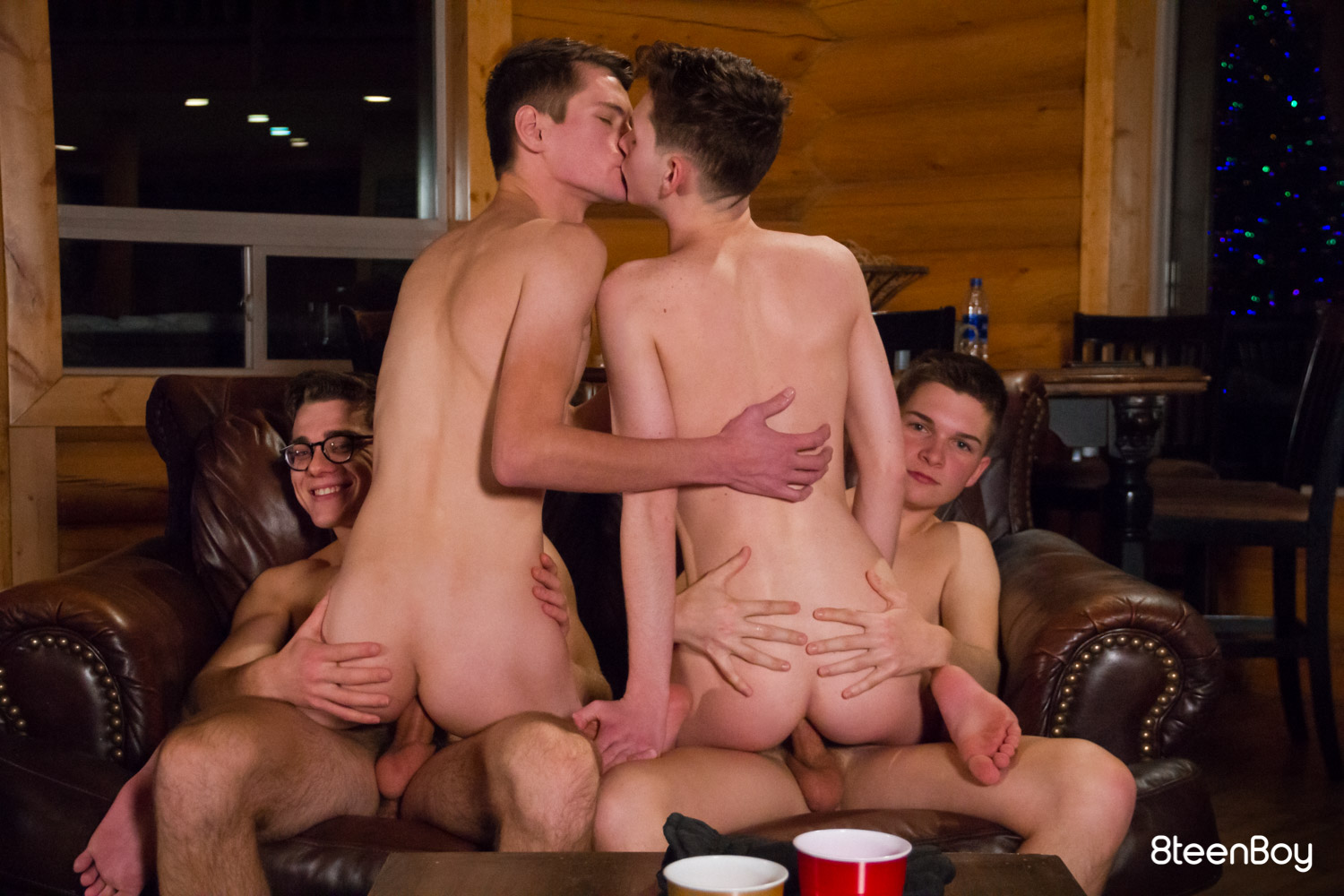 What's extremely strange is that you can see Blake fucking all the twinks in the photos (which were obviously taken prior to when the scene was filmed), meaning that the plan must've been for Blake to fuck everyone in the actual orgy. Oh well.
As you can see, Trevor Harris is fucked by Blake in the photo above, but not in the video. And Julian Bell is fucked by Blake in the photos below, but not in the video.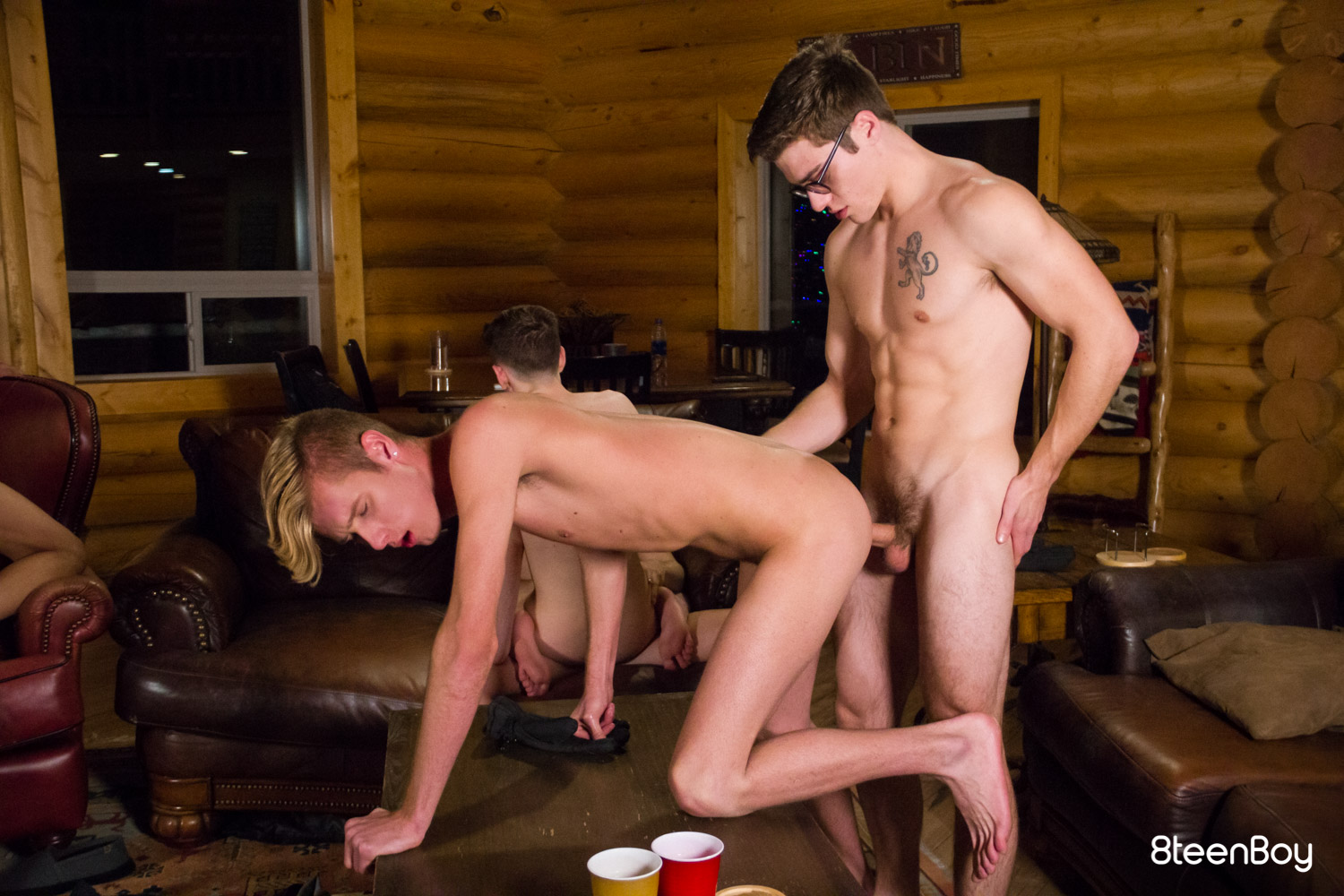 The good news is, Taylor Coleman being fucked by Blake is a major highlight (I think everyone has been waiting to see these two together), and it'd be great to see them paired up again in a duo scene. Too bad that'll never happen now, with Blake gone.
Blake topping Taylor is the best part of the scene:
The other highlight of this scene comes at the end after they're all done fucking. Six of the twinks and Blake bust their nuts all over Riley Finch, with massive shooter Caleb Gray kicking things off with one of his huge loads: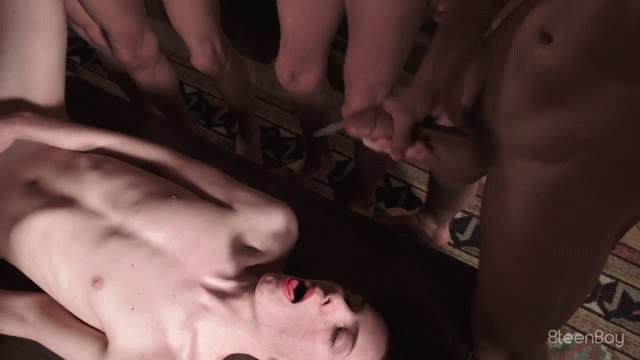 Other than Blake not fucking all the twinks, this 50-minute finale is still a solid conclusion to 8teenBoy's best, most ambitious series ever. Trailer (watch full scene here):
[
8teenBoy: Blake Mitchell, Taylor Coleman, Caleb Gray, Jamie Ray, Milo Harper, Riley Finch, Julian Bell, And Trevor Harris's Bareback Orgy
]