WATCH: Blake Mitchell, Sean Ford, Corbin Colby, Joey Mills, And Wes Campbell's Bareback Five-Way Orgy Ends With A QUADRUPLE Creampie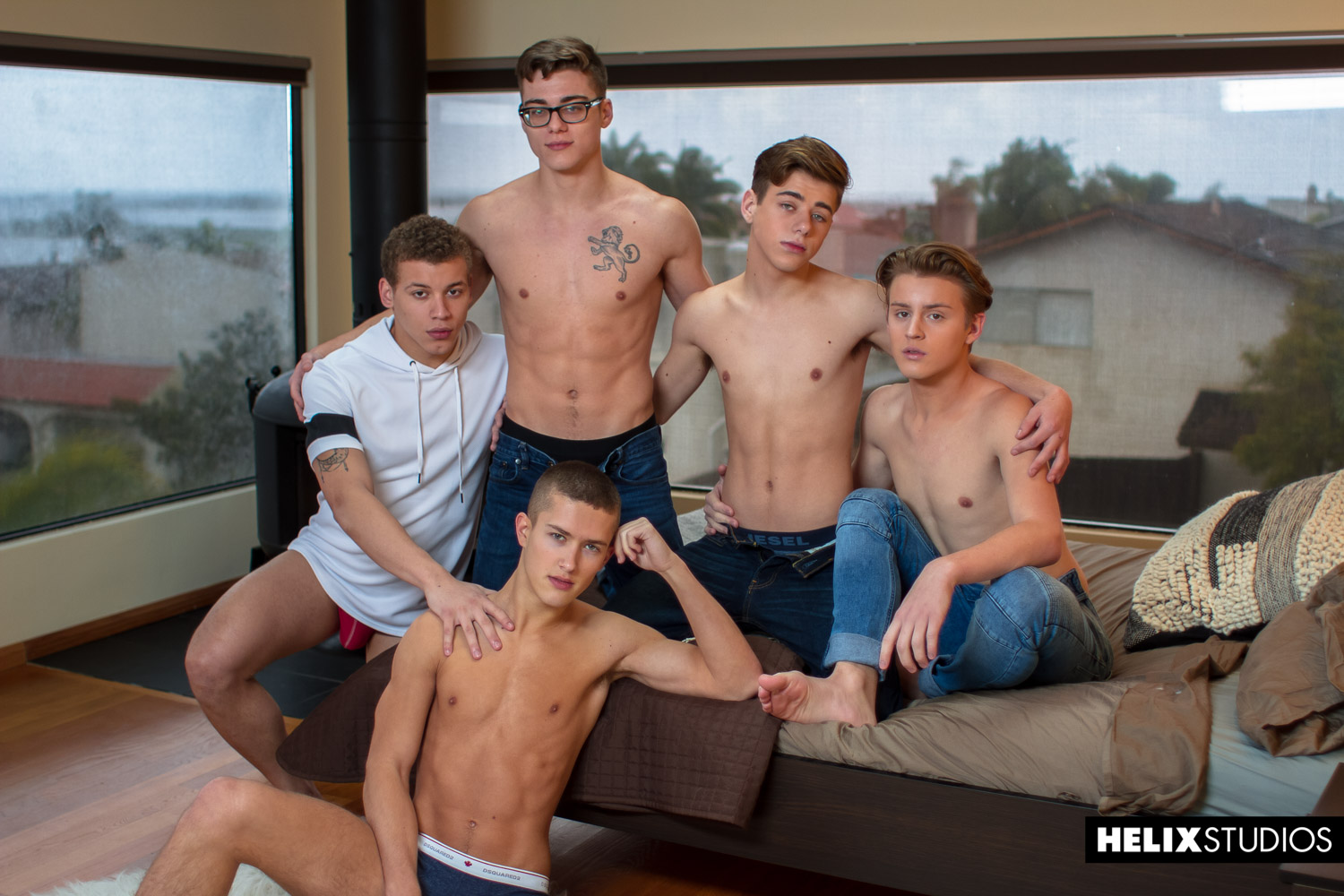 Sorry, but while watching this Helix video and trying to type sentences in English to post about this five-way bareback orgy, all that's coming out is: asdfghjkl;lkjhgfdsawertyuioplmnbvcxsa 09876tgbdinjbf.
To make it easier on everyone, here is a numerical and chronological breakdown of the bareback fucking in this scene, which features an epic variety of topping and bottoming configurations from stars Blake Mitchell, Corbin Colby, Sean Ford, Joey Mills, and Wes Campbell.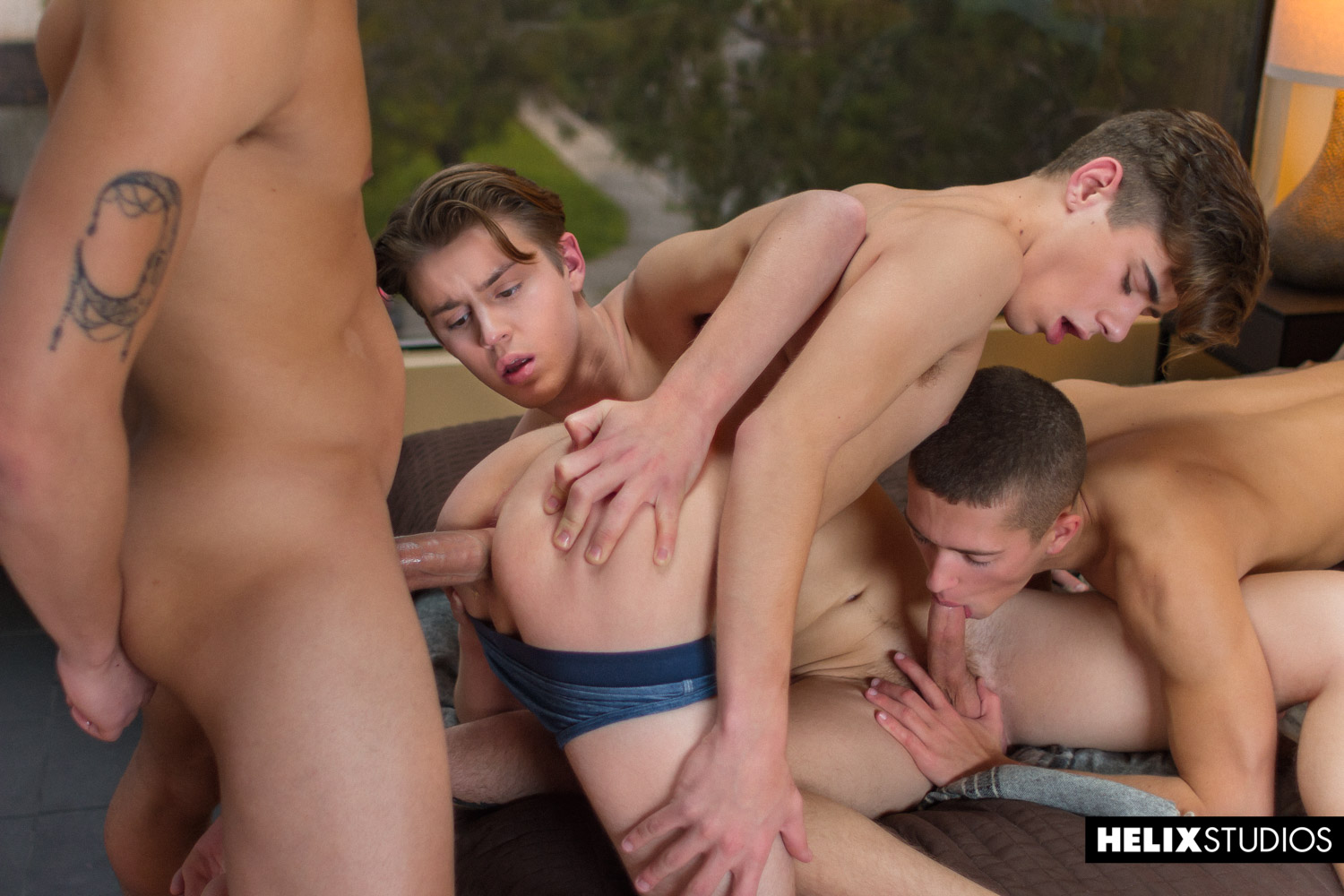 1. Corbin Colby fucks Joey Mills.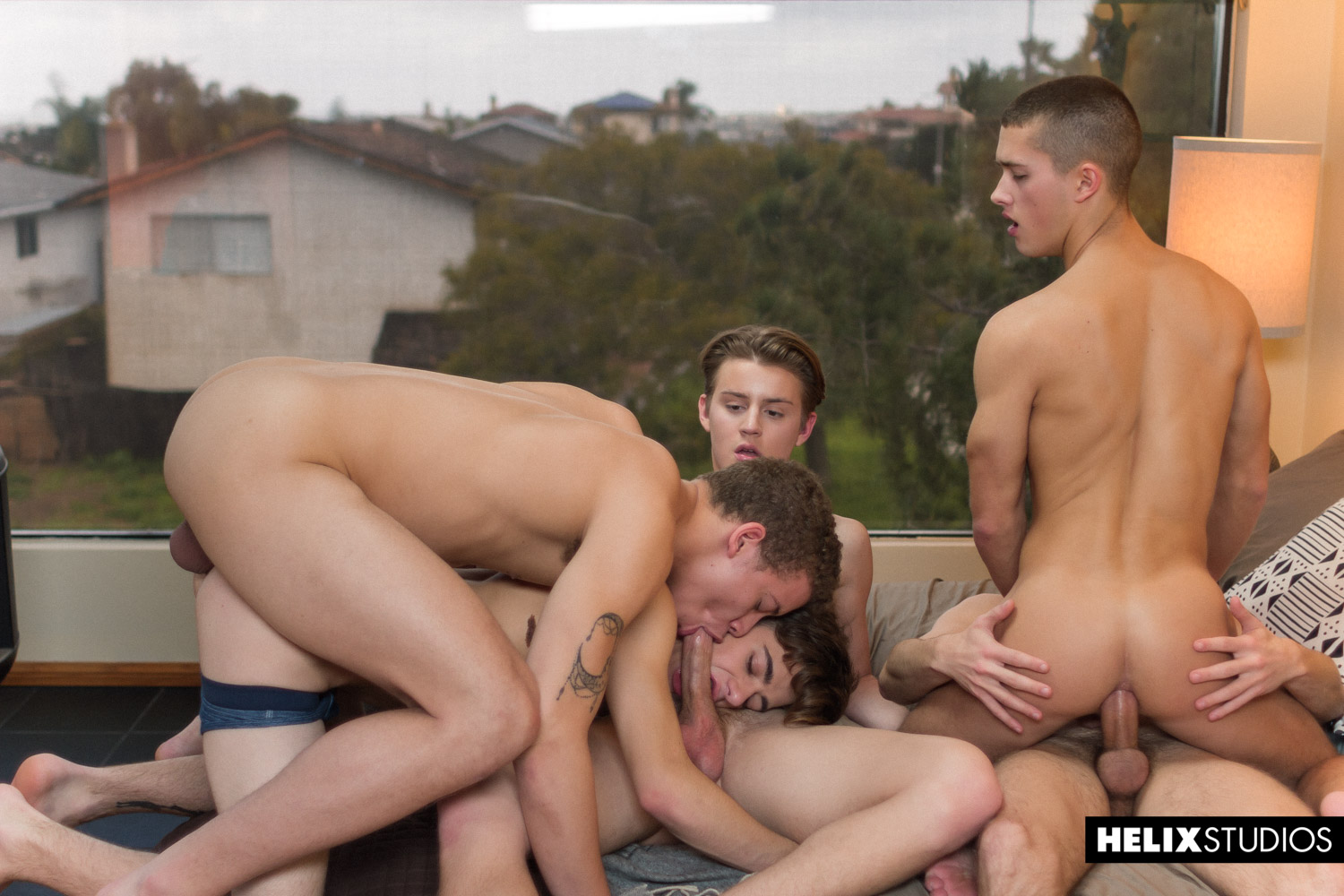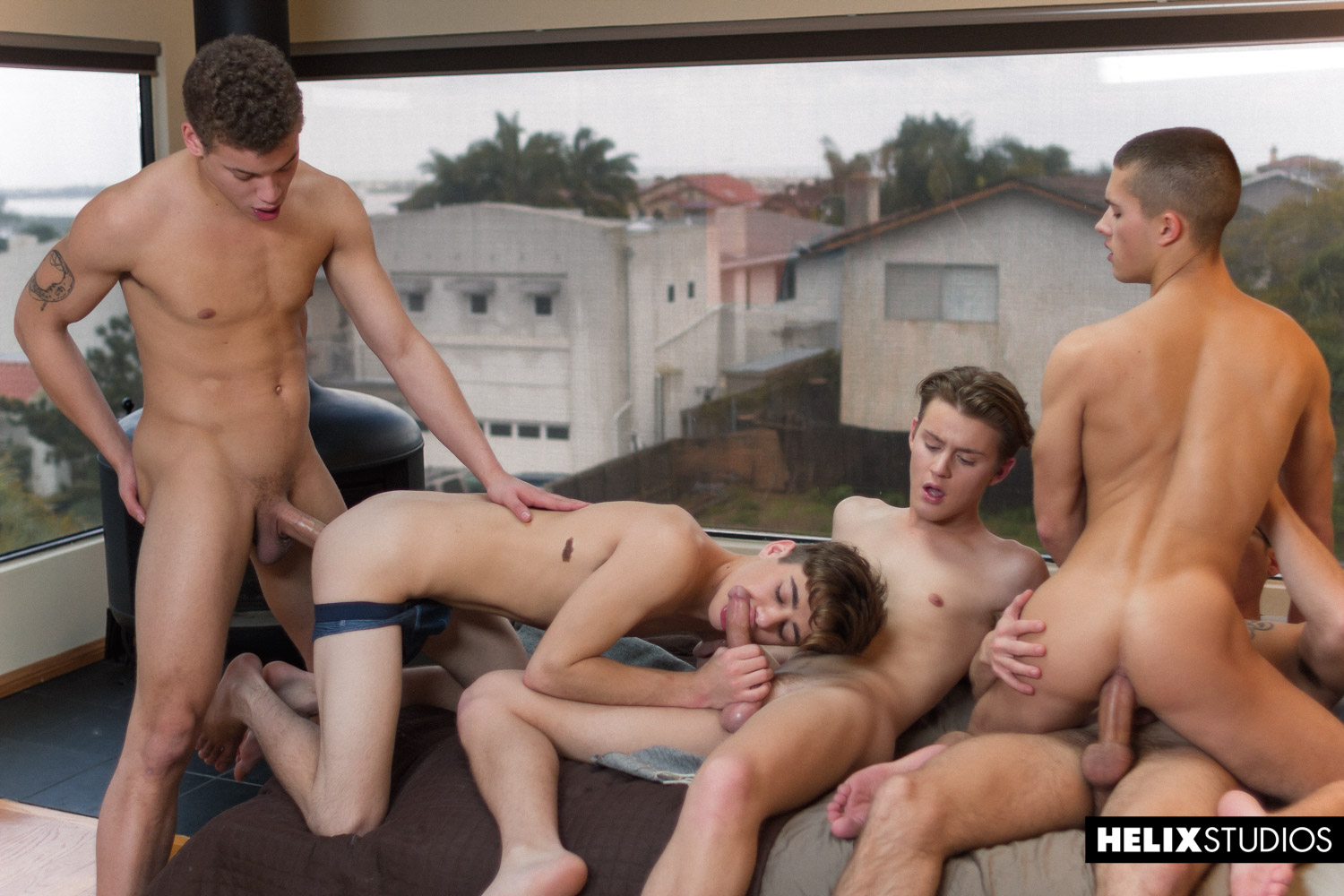 2. Blake Mitchell fucks Sean Ford.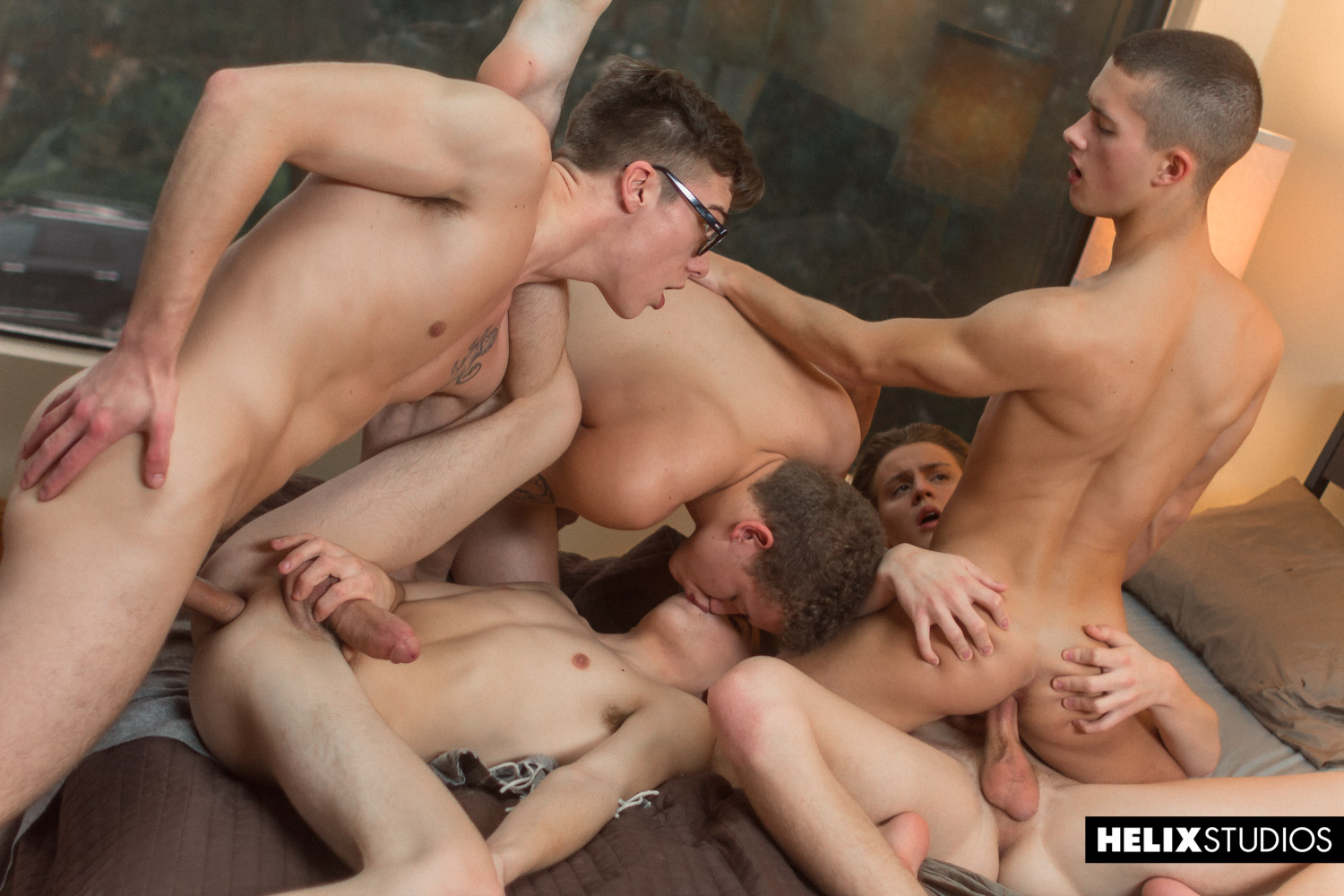 3. Wes Campbell fucks Sean Ford.

4. Blake Mitchell fucks Joey Mills.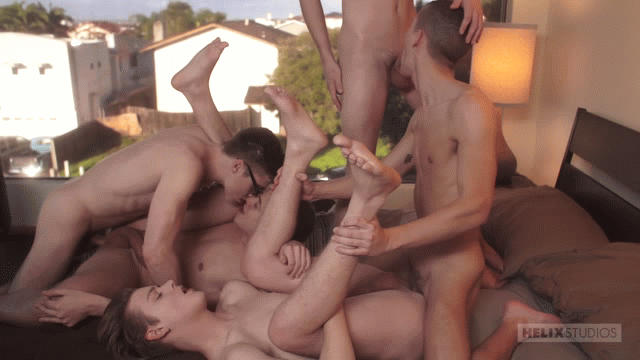 5. Sean Ford fucks Wes Campbell.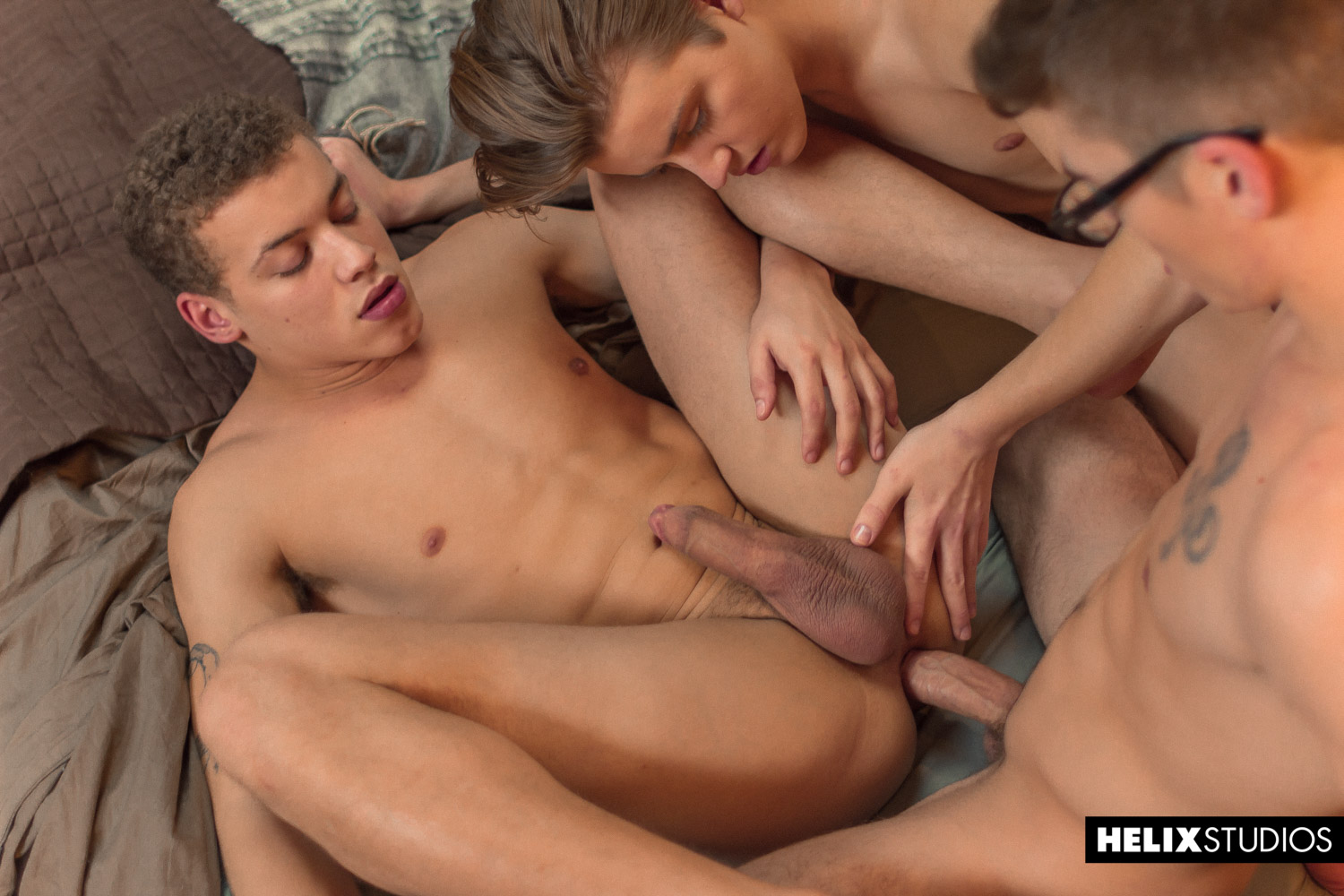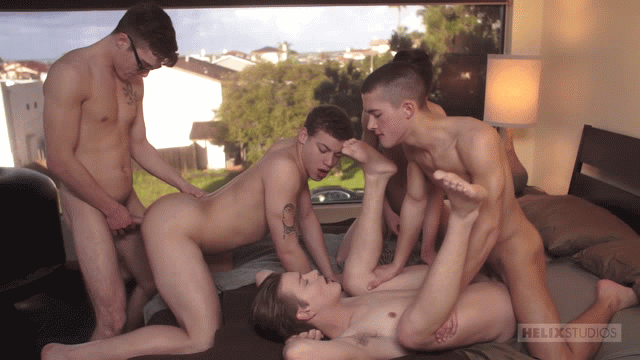 6. Blake Mitchell fucks Corbin Colby (FYI: this is Corbin's bottoming debut for Helix).
7. Corbin Colby fucks Sean Ford.
8. Wes Campbell fucks Joey Mills.
WARNING: The last six minutes of this scene are the best six minutes of gay porn released in 2017. As if the bareback five-way train fuck wasn't enough, all four of the tops cum inside each of the four bottoms consecutively, meaning that this scene concludes with a quadruple creampie.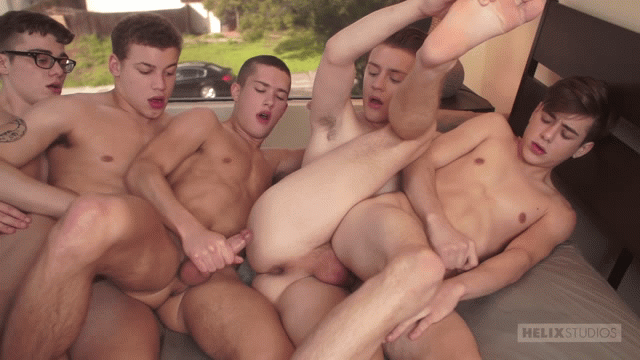 Wes Campbell creampies Joey Mills. Sean Ford creampies Wes Campbell. Corbin Colby creampies Sean Ford. And yes, Blake Mitchell creampies Corbin Colby: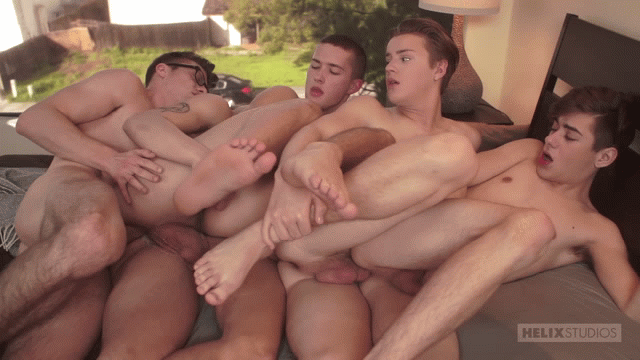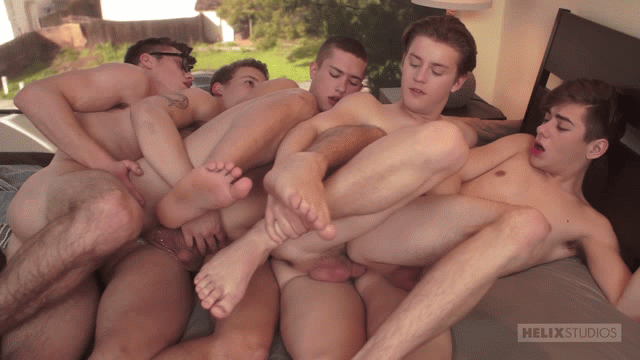 This is a scene that Helix fans will never be able to make it through in one sitting. Good luck, and try not to die. Trailer (watch full scene here):
[
Helix: Blake Mitchell, Sean Ford, Corbin Colby, Joey Mills, And Wes Campbell's 5-Way Bareback Orgy
]